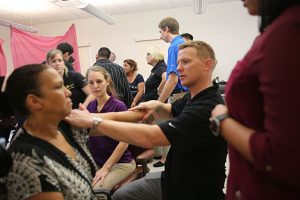 Physical Therapy
UCF physical therapy and social work students and faculty members were among the 60-some volunteers who offered two free health clinics last week for Apopka-area farmworkers and their families. They...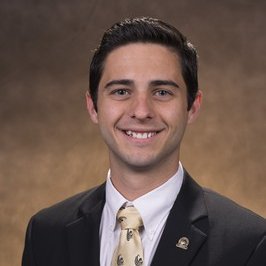 Health Sciences
Recent graduate Aaron Pollock excelled as an honors student in the Health Sciences Pre-Clinical Program in the College of Health and Public Affairs and the Burnett...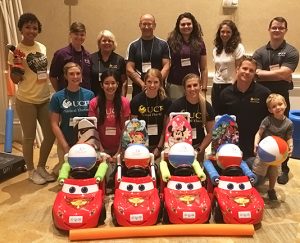 Physical Therapy
Jennifer Tucker spent much of her time at last week's National Down Syndrome Congress Annual Convention in Orlando showcasing and leading efforts to enhance mobility...

Communication Sciences and Disorders
The Editorial Board of the journal Augmentative and Alternative Communication has selected a study led by Jennifer Kent-Walsh, professor of communication sciences and disorders, as the "Most...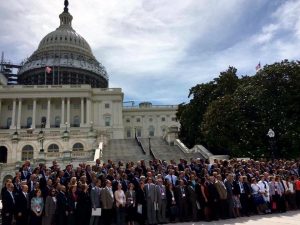 Athletic Training
Athletic trainers gathered in June, 2016, for the annual National Athletic Trainers' Association 67th NATA Clinical Symposia & AT Expo in Baltimore, MD.  The day before...

Communication Sciences and Disorders
UCF's chapter of the National Student Speech Language Hearing Association is a recipient of the national organization's Gold Chapter Honors for 2016! UCF NSSLHA learned the news last...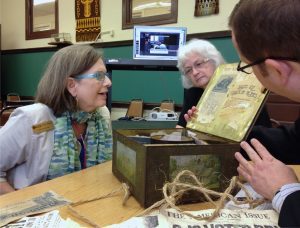 Communication Disorders Clinic
The Public History Center in Sanford, Fla., is partnering with UCF's Aphasia House to create a collection of History Troves designed to help individuals with...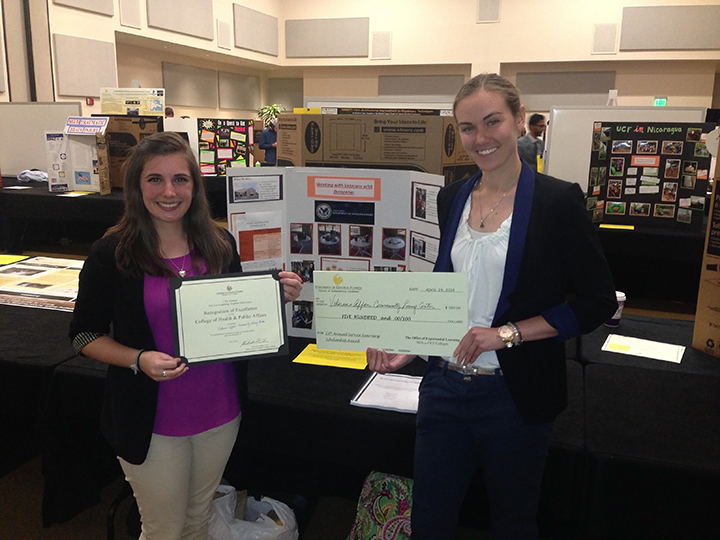 Communication Sciences and Disorders
Congratulations to nine communication sciences and disorders students for receiving honors for their poster presentations at the 13th Annual Service-Learning Student Showcase, held April 14 in the...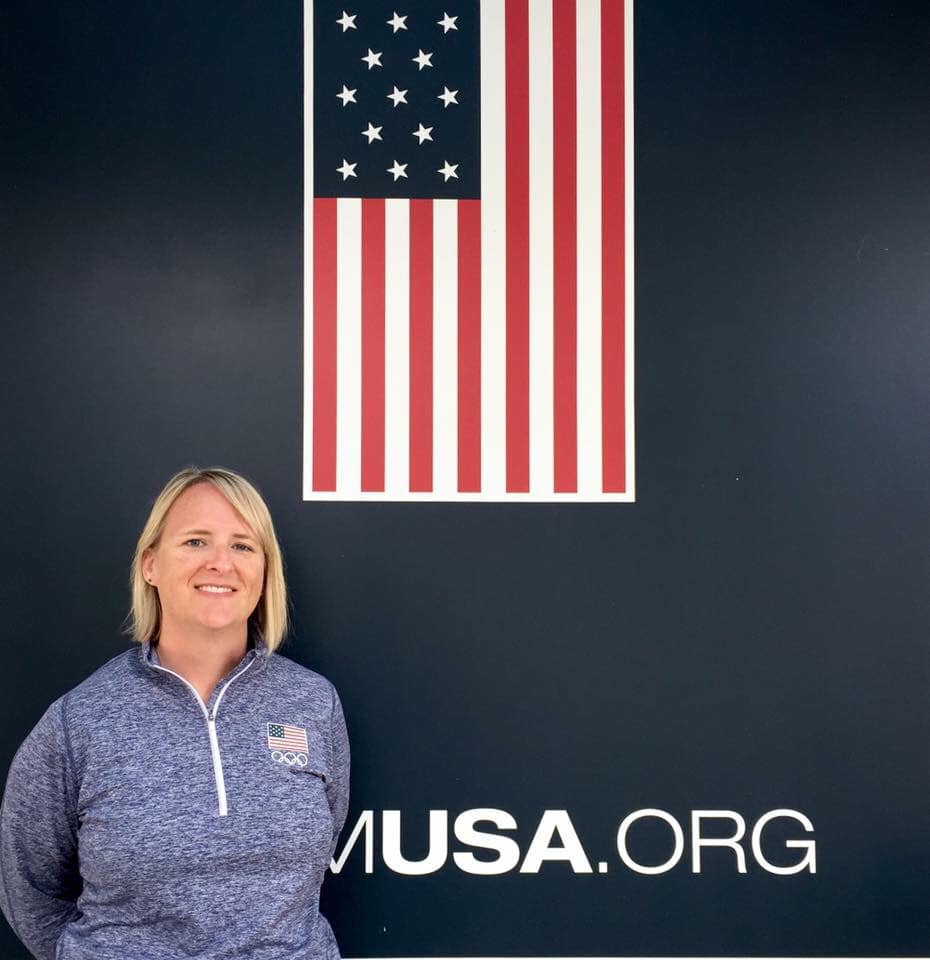 Athletic Training
Kristen Schellhase, Ed.D., program director for the UCF Athletic Training Program and interim chair for the Department of Health Professions, once again offered her expertise...