News: Communication Sciences and Disorders

This year's ASHA Convention, taking place from Nov. 16-18 in Boston, will showcase the research and contributions of members of the School of Communication Sciences and Disorders. The conference serves...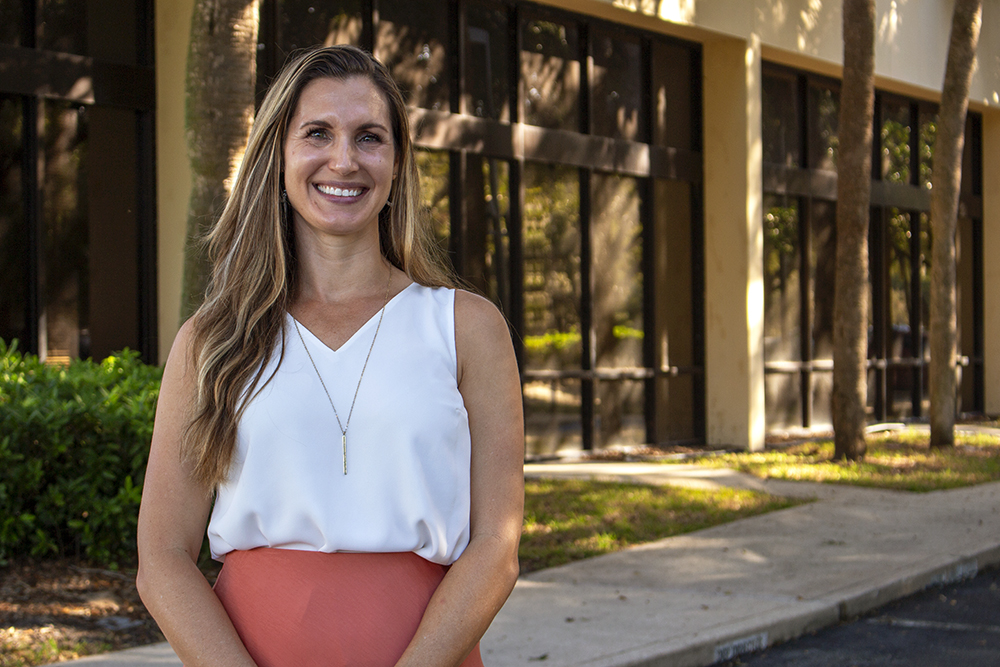 Assistant Professor Lauren Bislick is exploring alternative, cost-effective practice opportunities to help people with post-stroke AOS continue speech rehabilitation beyond clinical settings.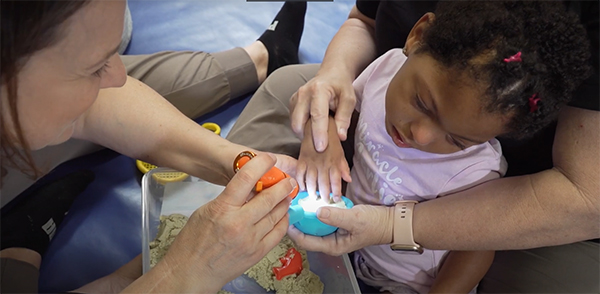 Playing—it's a rite of passage for children. But not all children get to enjoy a playground, birthday party or recess. Kids born with complex disabilities like cerebral palsy or down...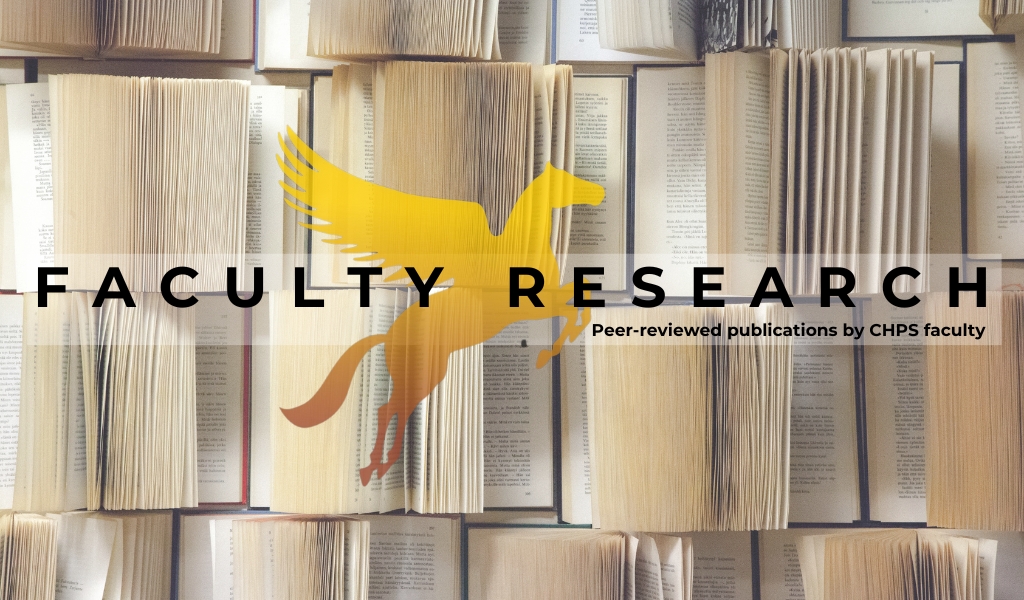 Students at the College of Health Professions and Sciences benefit from faculty who conduct research into a broad number of health and wellness topics, discovering new insights and creating innovation...
UCF Aphasia House Director and Assistant Professor Lauren Bislick has been named as a recipient of the 2023 Tavistock Trust for Aphasia Distinguished Scholar Award for her research and service...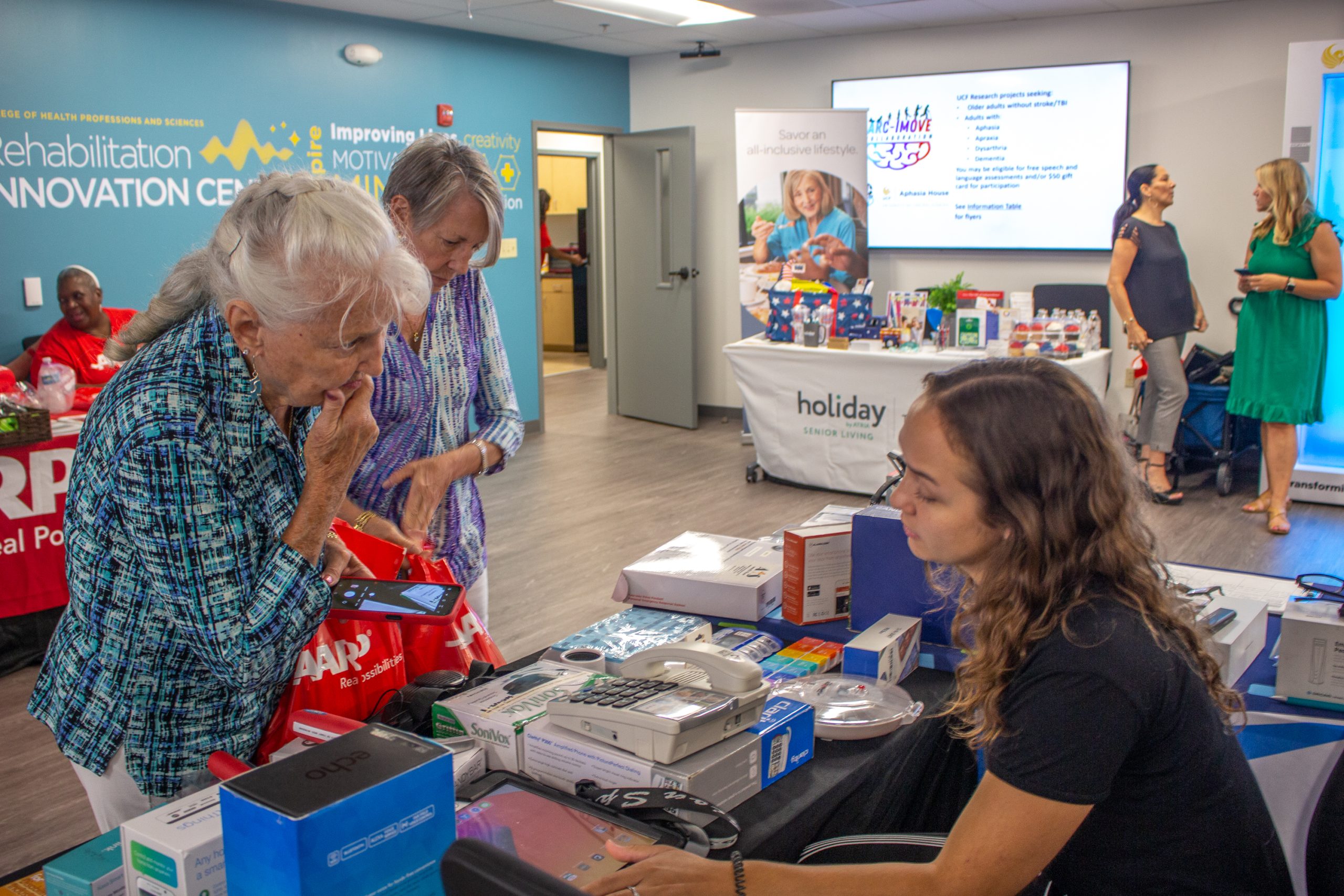 Nearly 100 community members were able to take advantage of the first-ever Healthy Aging Fair hosted by the College of Health Profession and Sciences on June 29 at the Rehabilitation...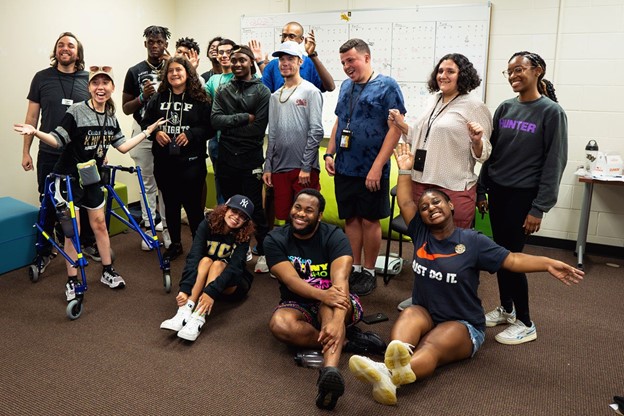 Designed for adults with intellectual disabilities, the program's three-day Summer Knights camp is designed to introduce its incoming class to campus life. The newfound sense of independence, learning and opportunities...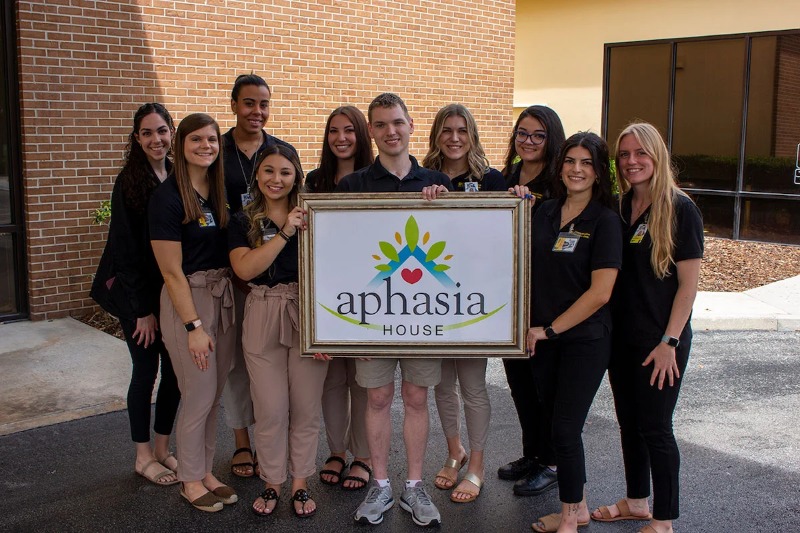 It's a Thursday morning in late April and the sound of excited voices and laughter are emanating from the large kitchen at the Aphasia House. Gathered inside are a small...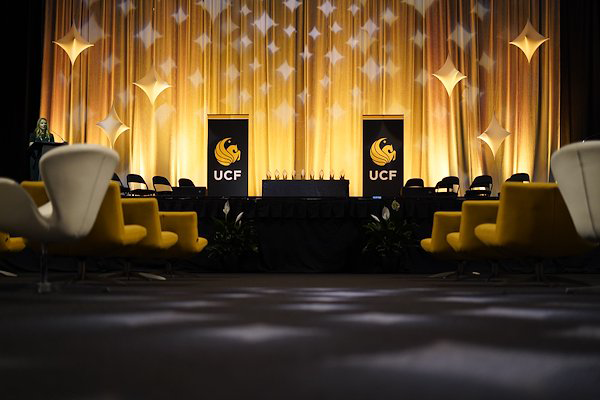 Four alumni from the College of Health Professions and Sciences have been recognized as 30 Under 30 Alumni Award recipients. Included in the Class of 2023 are: Atiyah Appline '20, '22MPA, Emily...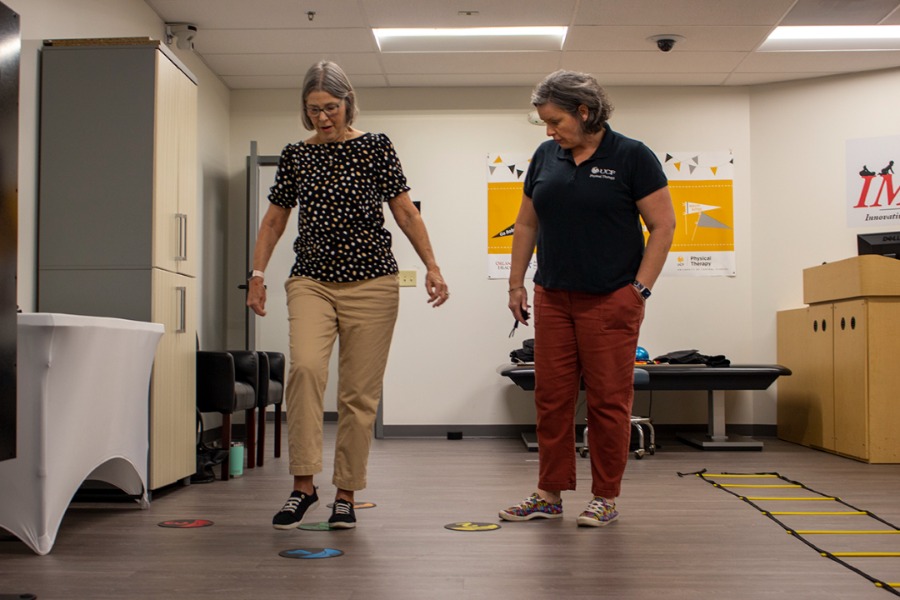 The College of Health Professions and Sciences' Rehabilitation and Wellness Services is integrating clinical care services and will now offer outpatient physical therapy at the Communication Disorders Clinic. The expansion...