News: Communication Sciences and Disorders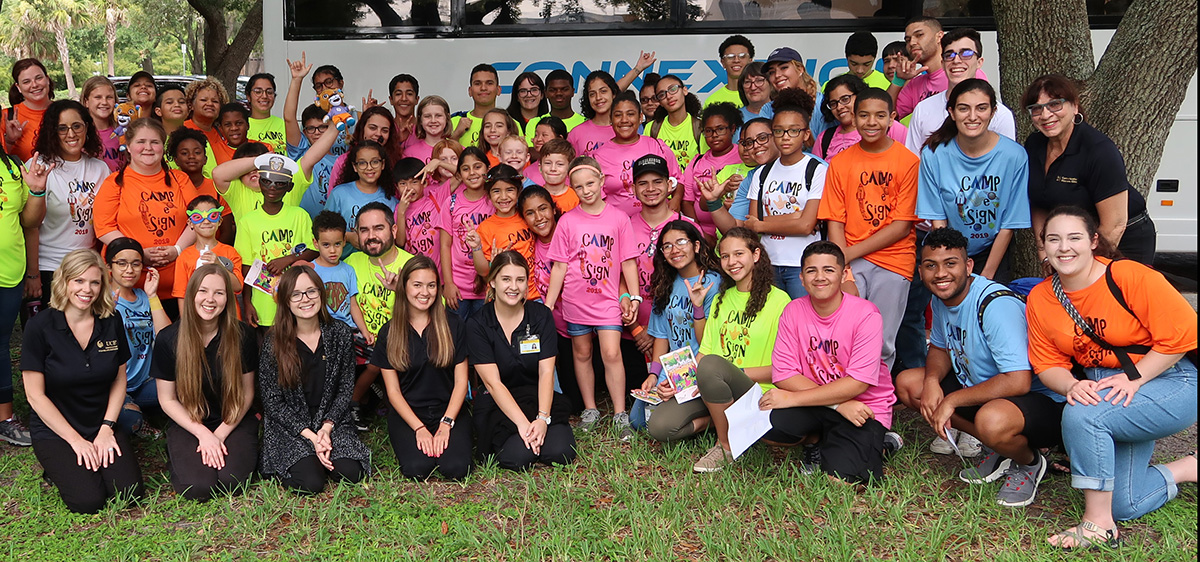 Children from Camp We Sign, a Central Florida summer camp for children with hearing or language disorders, traveled through the Enchanted Forest with Snow White, Prince Charming and the Evil...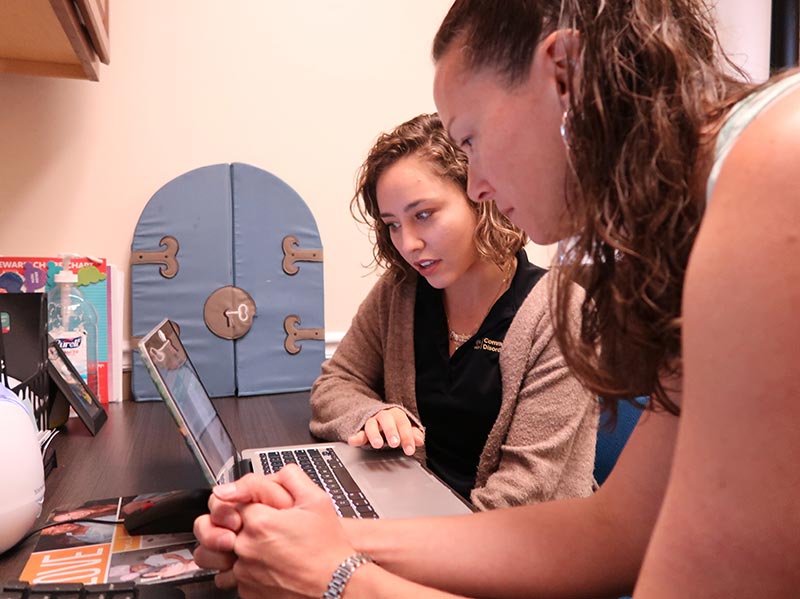 Public schools, private clinics, nursing homes and hospitals are just a few places where communication sciences and disorders students intern during the year. With more than 200 community partnerships, there...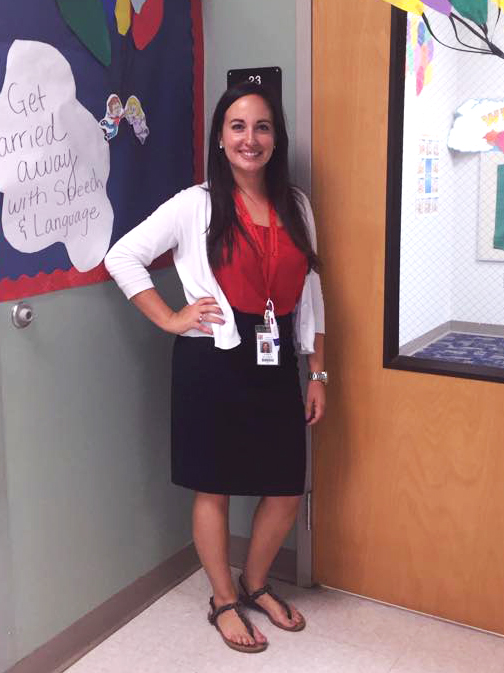 Amber (Suarez) Holsen '14 MA was recently named Speech-Language Pathologist of the Year for Orange County Public Schools. Here is her story: I graduated from UCF with my bachelor's and...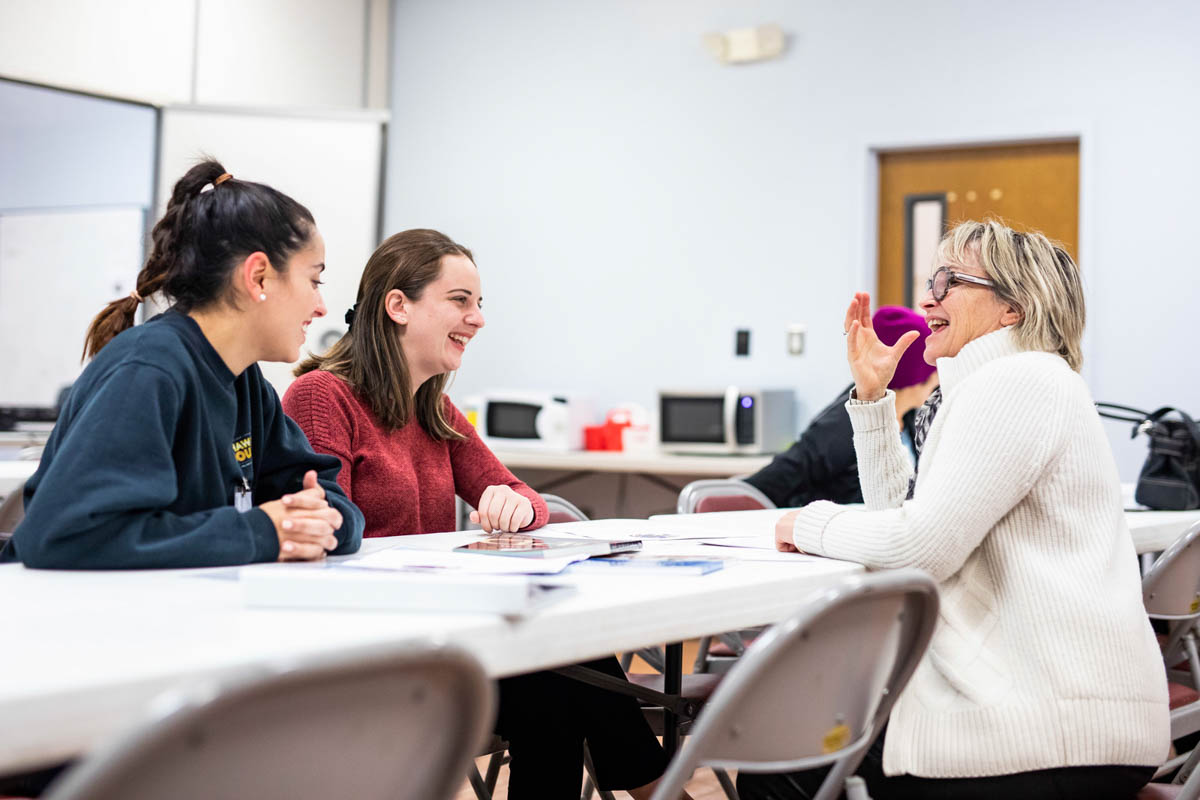 Every Thursday evening at 6 p.m., a small group gathers in the cafeteria of Maitland Presbyterian Church. Their reason for coming together has nothing to do with faith or religion....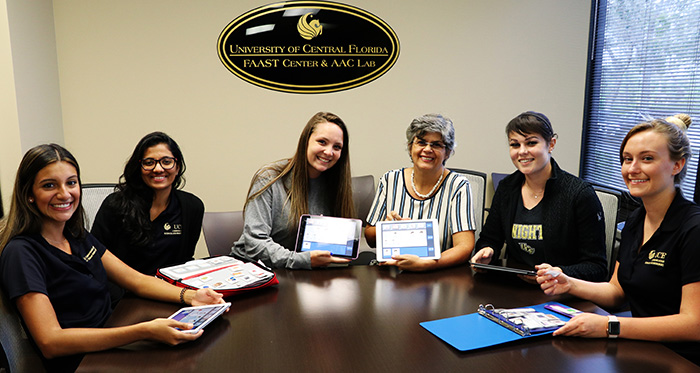 Cátia Crivelenti de Figueiredo Walter, Ph.D., an educator from the State University of Rio de Janeiro and the graduate program in education, is studying augmentative and alternative communication devices with...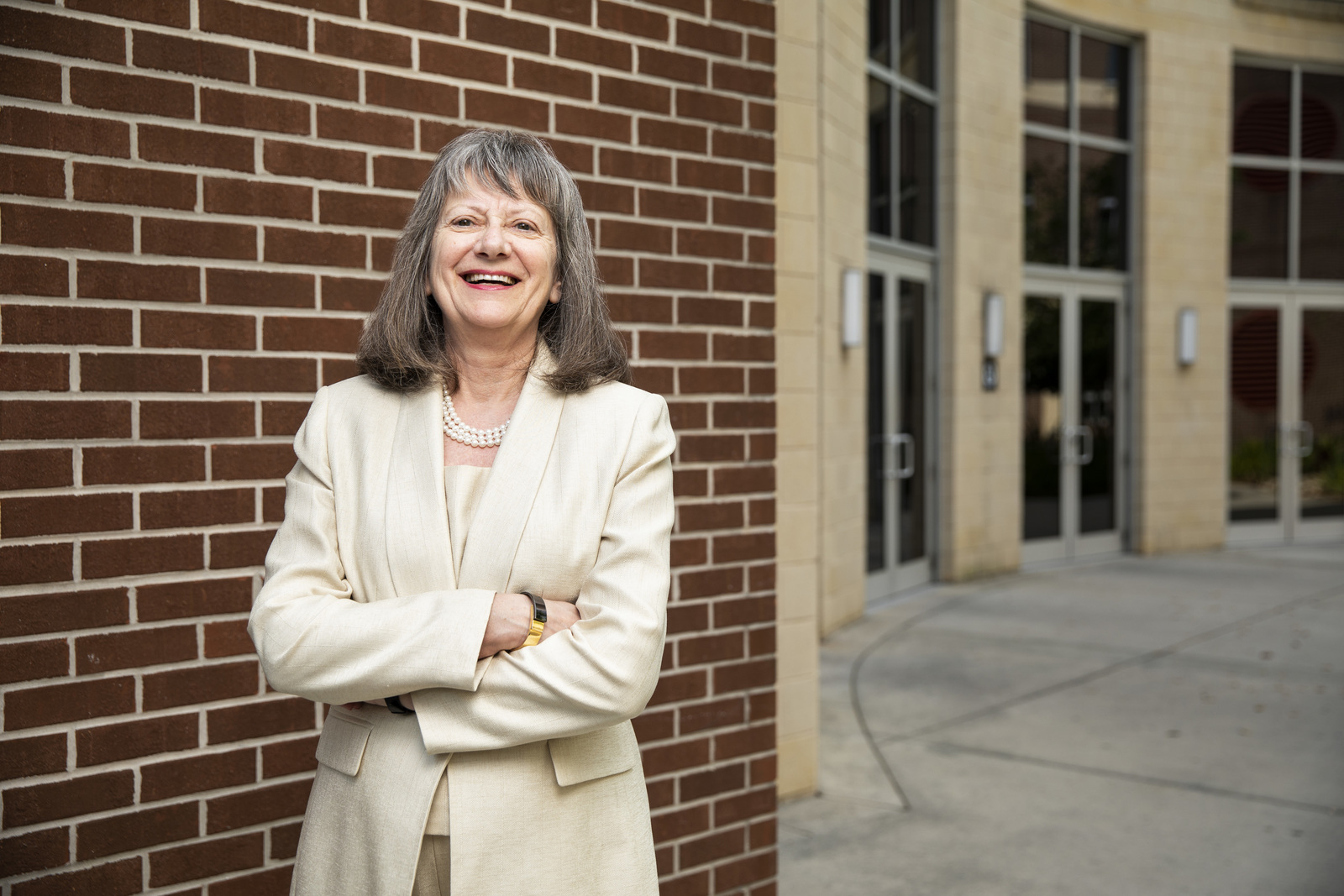 Among the faculty members celebrated at today's Founders' Day Honors Convocation is Martine Vanryckeghem, professor of communication sciences and disorders, who was honored as a Pegasus Professor. The Pegasus Professor...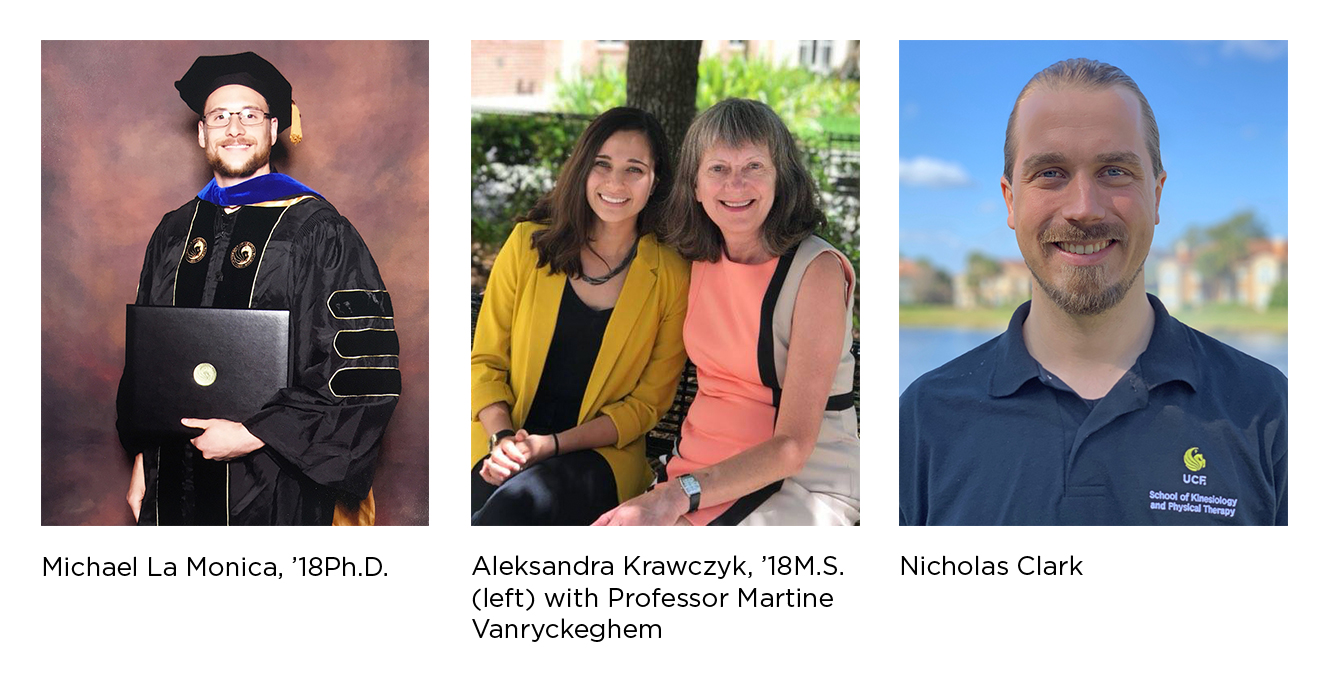 Michael La Monica '18Ph.D. is the recipient of UCF's 2018-19 award for Outstanding Dissertation in the Social Science, Humanities, Education, Business, Art and Health category. He completed his doctorate in...
Fiebe Cuvelier and Maud De Craemer are two students visiting from VIVES University in Belgium for a six-week externship program in the School of Communications Sciences and Disorders. The students...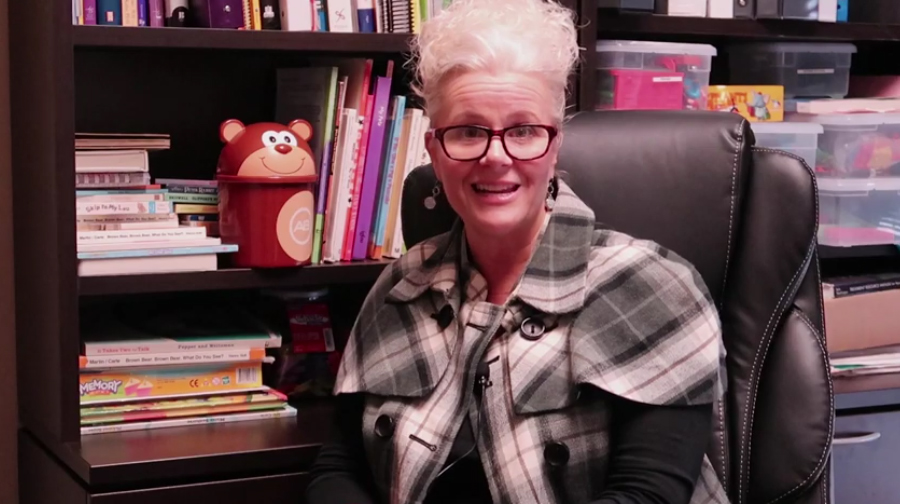 In her role at the Communication Disorders Clinic, Debra Knox is a clinical instructor and supervises graduate students who work with the deaf and hard of hearing community. As of...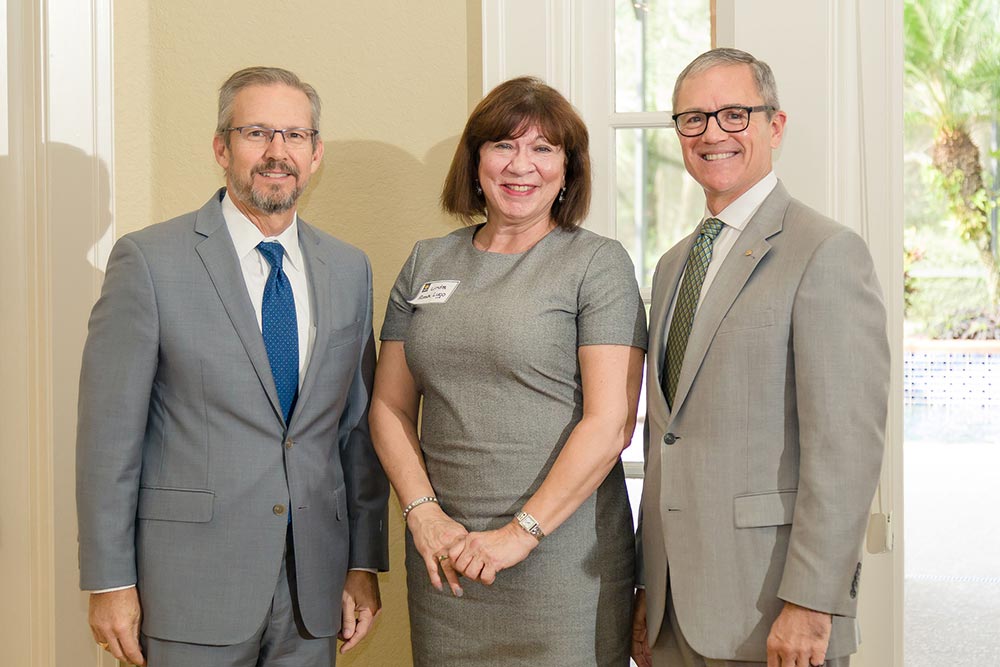 UCF Board of Trustees members and President Dale Whittaker recently honored Linda I. Rosa Lugo, associate professor of communication sciences and disorders, for her trailblazing work in developing clinical study...