Communication Disorders Clinic
College of Health Professions and Sciences
UCF's Communication Disorders Clinic offers cutting-edge diagnostic and treatment services to people of all ages with communication and hearing challenges. The clinic treats clients across the lifespan — from toddlers developing speech and language to adults who have lost speech, language or swallowing due to disease or trauma. We are proud to have nationally and internationally recognized clinical educators who are committed to preparing the next generation of speech-language pathologists.
Communication Disorders Clinic
University of Central Florida
3280 Progress Drive
Suite 500 (Main Clinic)
Orlando, FL 32826-3269
Summer Reading Programs
Give your child a reading and comprehension boost this summer with the help of UCF literacy experts. The UCF Communication Sciences and Disorders Clinic provides treatment of reading and writing disorders and offers two summer reading programs designed to help children "catch-up" on reading skills like: phonological and phonemic awareness, sounding out unfamiliar words and reading sight words, spelling, reading fluency and comprehension, written expression, and oral language skills.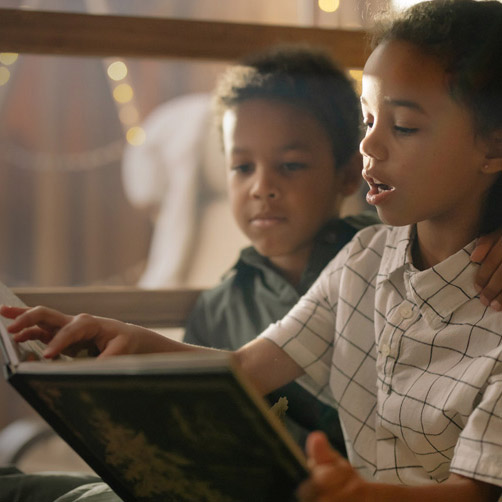 This tour is for prospective graduate students who are interested in the Master's program in Communication Sciences and Disorders. This event includes a tour of the UCF Communication Disorders clinical facilities. A face covering is required for the tour and…
This is an information session for students interested in the Master's Program in Communication Sciences & Disorders. Admissions requirements will be discussed by the Program Director. Information about the UCF Communication Disorders Clinic and their services will be discussed by…
This is an information session for students in the Master's Program in Communication Sciences & Disorders. Admissions requirements will be discussed by the Program Director. Information about the UCF Communication Disorders Clinic and their services will be discussed by the…
This tour is for prospective graduate students who are interested in the Master's Program in Communication Sciences & Disorders. This event includes a tour of the UCF Communication Disorders clinical facilities. A face covering is required for the tour and…