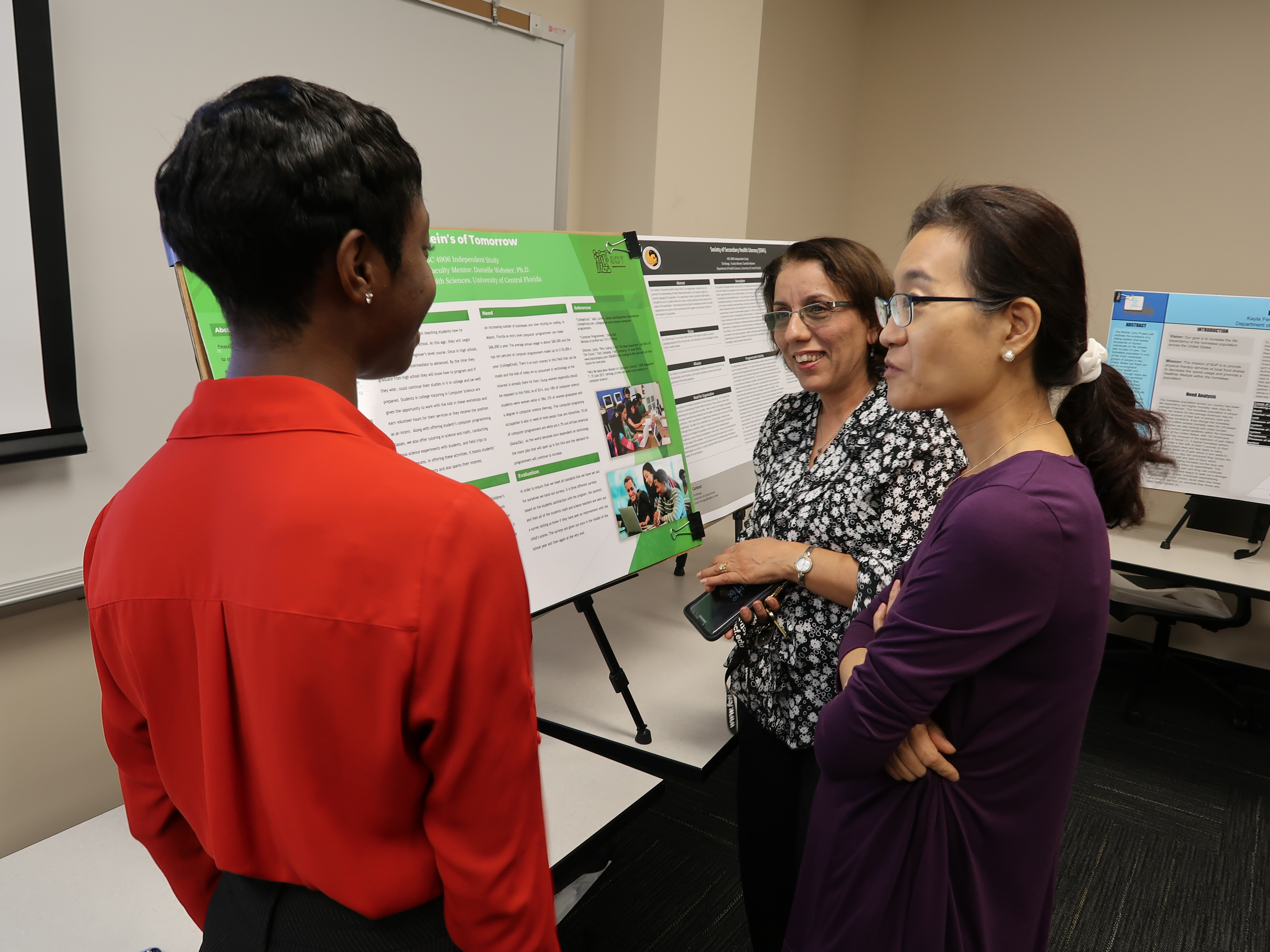 Health Sciences
The Department of Health Sciences works tirelessly to ensure that its 4,000 undergraduate students are actively engaged in their education at UCF. "We are really...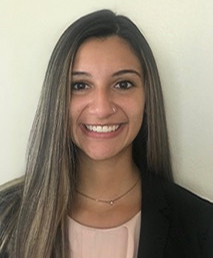 Communication Sciences and Disorders
Diana Abarca UCF graduate student Diana Abarca is one of three students nationwide selected to receive a $5,000 Minority Student Scholarship at the 2018 American...
Athletic Training
Congratulations, Ray Malave, for earning the UCF Athletic Training Program's first Preceptor of the Month award! Malave (B.S. in athletic training '11) is an athletic...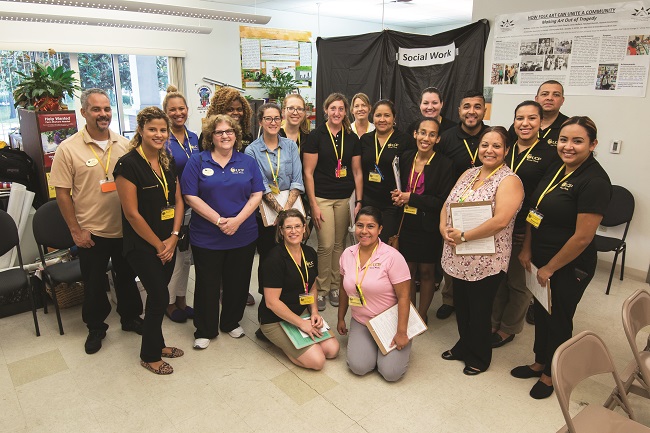 Social Work
Helping an Underserved Community For the second year in a row, UCF's School of Social Work's Chapter of Phi Alpha Honor Society has been selected...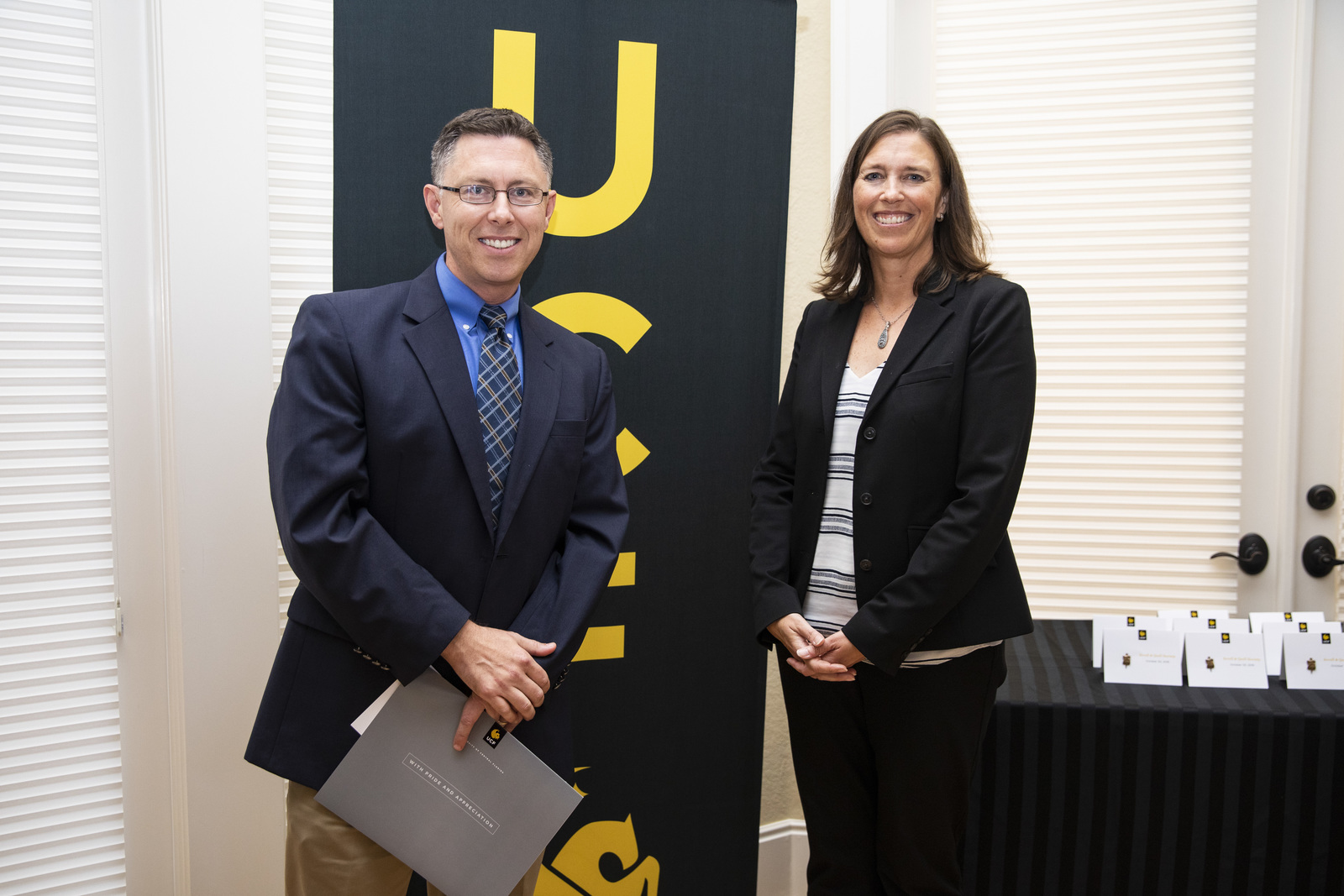 Physical Therapy
UCF Faculty Excellence has inducted William Hanney, assistant professor of physical therapy, into the university's prestigious Scroll & Quill Society. Hanney is one of 22...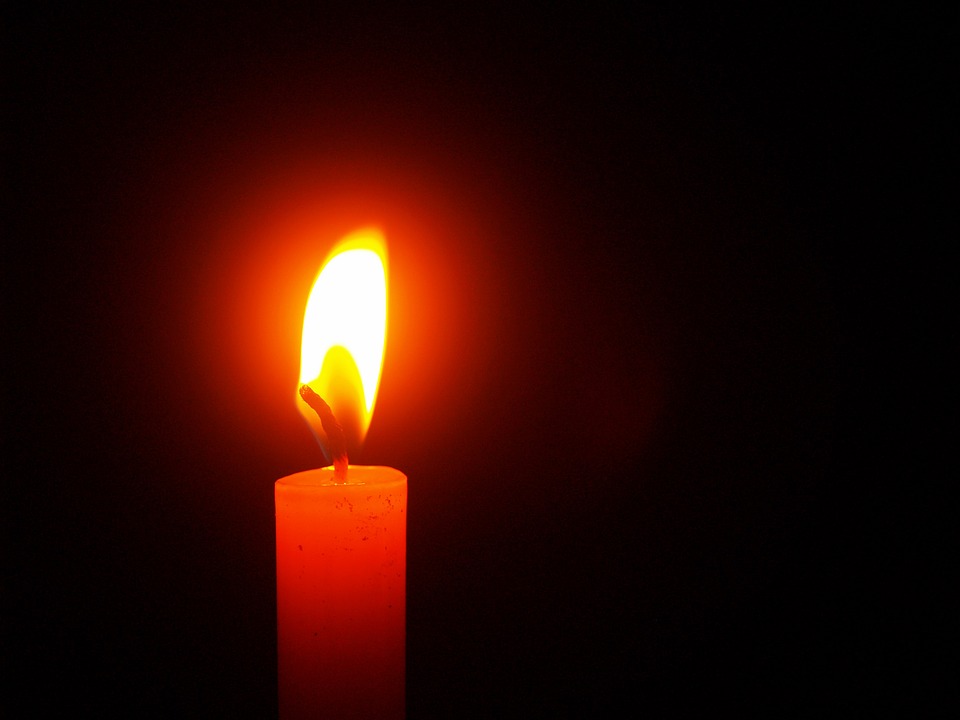 Social Work
The panelists were (seated, left to right) Kim Gryglewicz, Julie Bilsky and Jim Whitworth, here with (standing, left to right) Bonnie Yegidis and Ana Leon....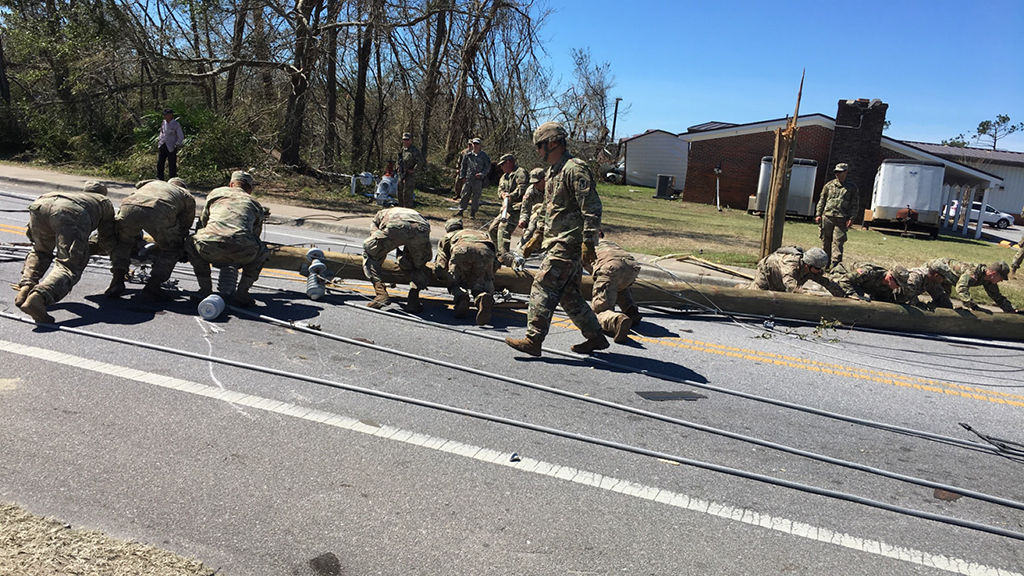 Health Sciences
Blain Roberson, a UCF health sciences student, was recently called into duty by the National Guard to assist in emergency response efforts in Panama City...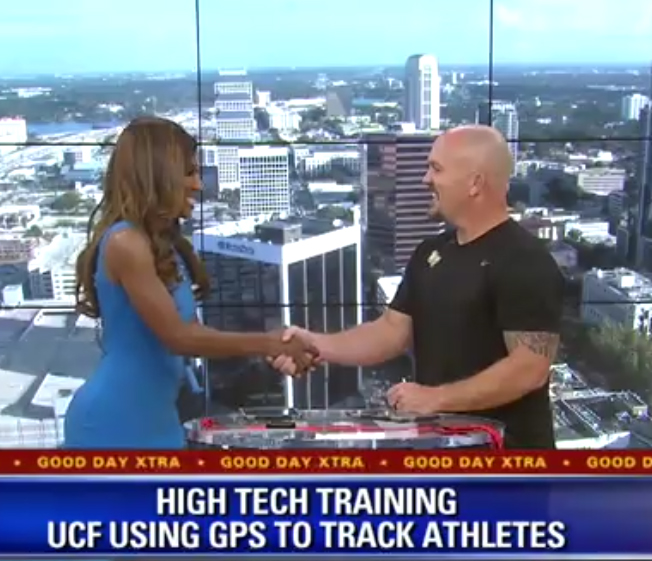 Kinesiology
UCF Sports Science Director Michael Redd (Ph.D. in exercise science, '18) recently visited the Fox 35 News studio in Orlando to describe his use of...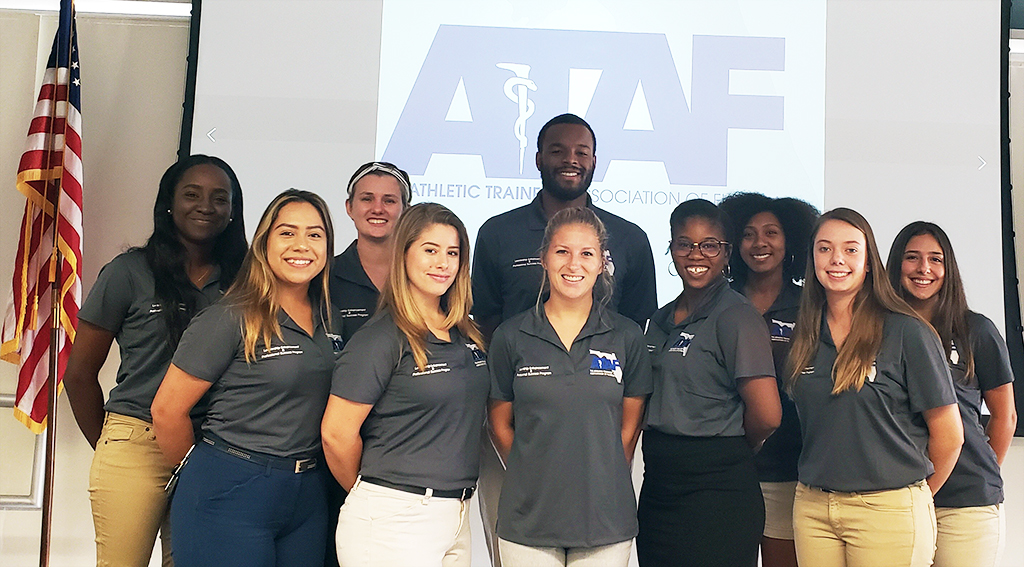 Athletic Training
Allison Newsome, a junior in UCF's Athletic Training Program, was recently selected for the Athletic Trainers' Association of Florida's Student LEAPS Program for 2018-2019. Newsome...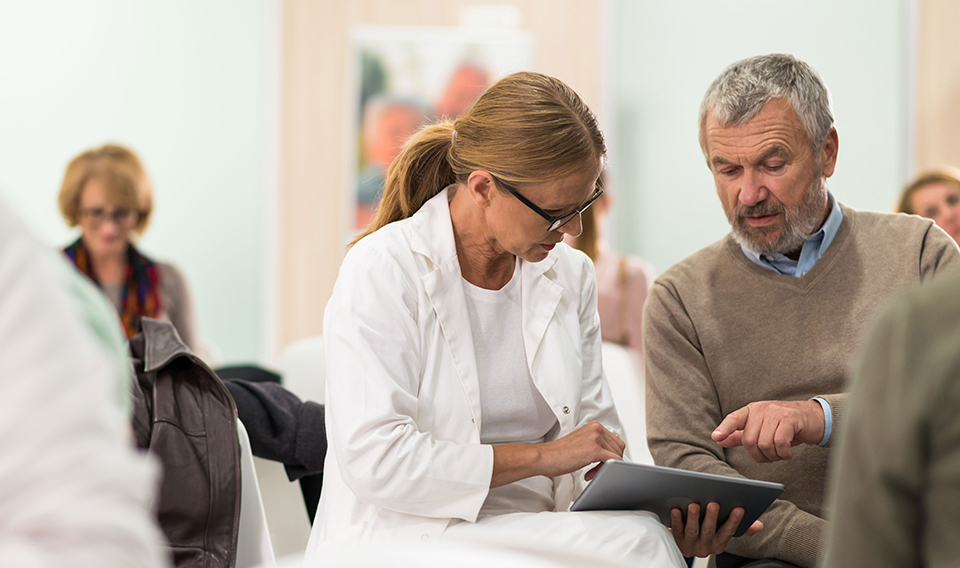 Communication Sciences and Disorders
October is Health Literacy Month. Health literacy is the degree to which individuals have the capacity to obtain, process, and understand basic health information and...