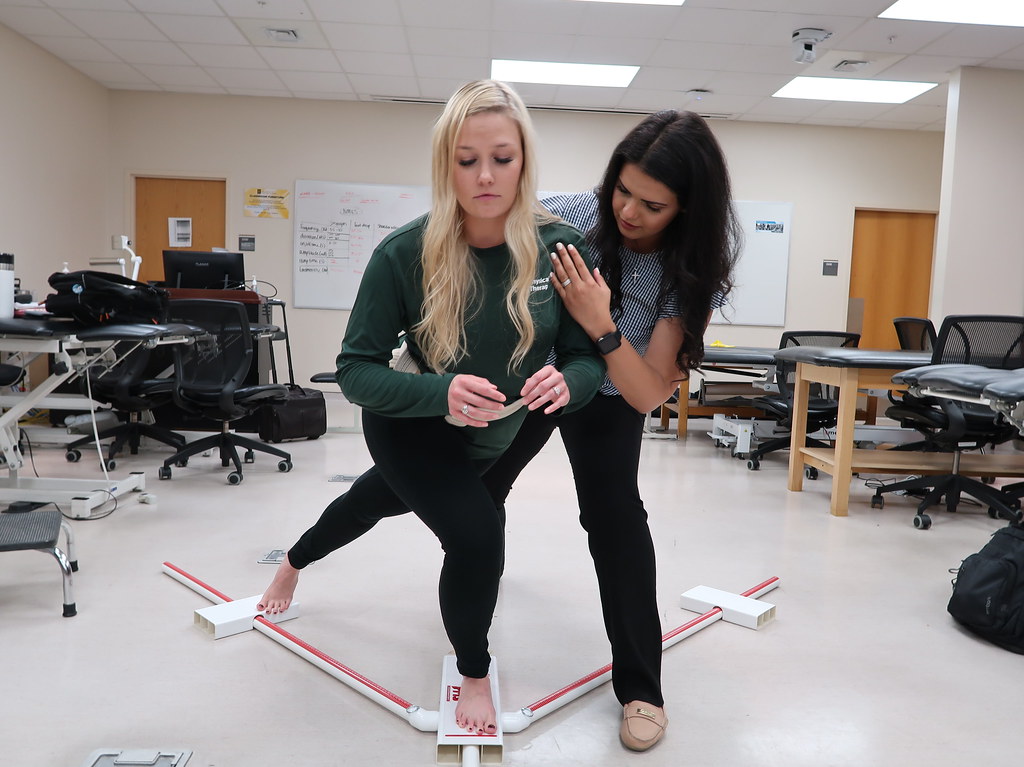 UCF's doctor of physical therapy program rose 44 spots in the most recent U.S. News and World Report rankings, ranking No. 57 in the nation. This puts UCF in the top 25% of all U.S. graduate physical therapy programs. 
The report is conducted every few years through a survey of program leaders across the nation.  
"This recognition is another indicator of our program's quality and continued success in producing highly-skilled, career-ready physical therapists," said Patrick Pabian, director of the UCF Doctor of Physical Therapy program. "Over the history of our program, we have recruited a variety of faculty who are board-certified specialists in their areas of expertise, integrated a robust interprofessional education program, expanded outreach and service initiatives, and increased the amount of impactful research being conducted by both faculty and students in the program. This ranking reflects the dedication of our faculty and staff to excellence in physical therapy education." 
The ranking is not the only indicator of the program's success. Since the first doctoral cohort graduated in 2010, UCF DPT students have exceeded the averages of both the state of Florida and the country every year on licensure pass rates, with recent exam scores far surpassing the national averages. Based on the two-year first-attempt pass rate ranking by the Federation of State Boards of Physical Therapy, the UCF DPT program is within the top 10% of programs nationally. 
"The growth in the physical therapy graduate program ranking is reflective of our commitment to producing highly-qualified clinical professionals who advance their field," said Christopher Ingersoll, dean of the UCF College of Health Professions and Sciences. "The recognition is well deserved."