UCF Division of Physical Therapy
The mission of the UCF Physical Therapy Clinic is to serve the health and well-being of the central Florida community through the skilled delivery of care that is congruent with excellence in physical therapy practice. As an academic practice the clinic is dedicated to the advancement of healthcare through the design, development, and implementation of physical therapy services that achieve optimal outcomes in patients.
The UCF Physical Therapy Clinic is a faculty practice that provides physical therapy services to UCF and the local community. All care is provided by licensed physical therapists who are clinical experts and faculty members of the UCF Division of Physical Therapy.
As an academic practice, the clinic serves as a primary training site for future doctors of physical therapy, as well as a facility that delivers high-impact clinical research and service initiatives for the betterment of the UCF community. From its two clinic locations located on UCF's main campus in Orlando, the practice is well positioned to meet its mission and support both the service-delivery and the academic initiatives to which it aspires.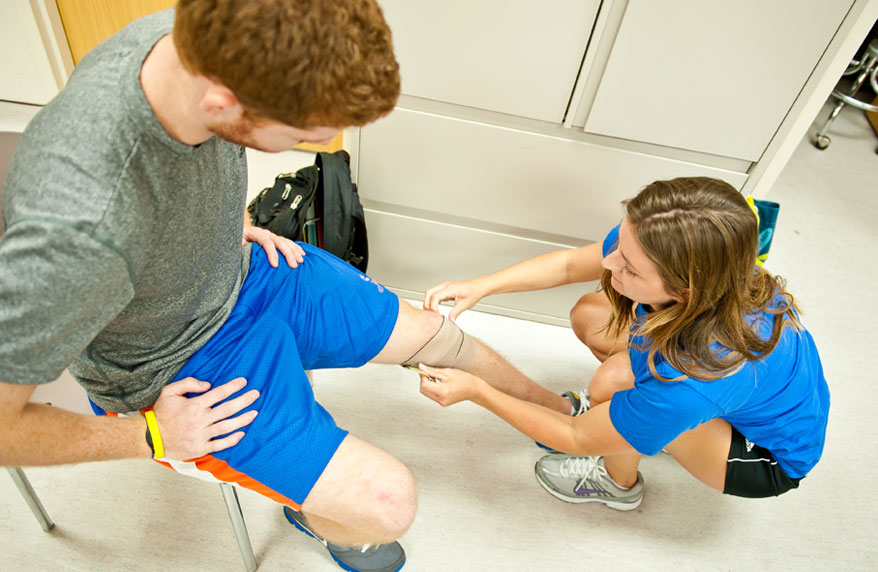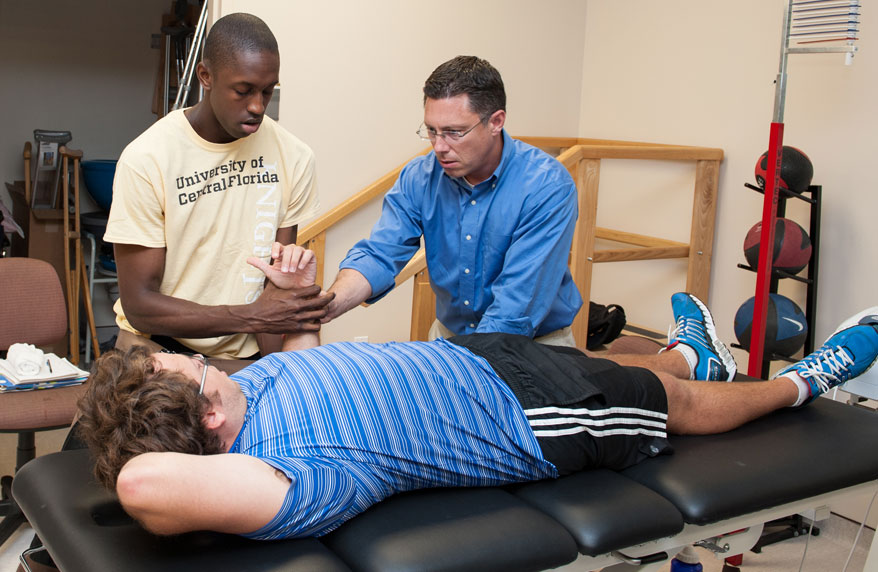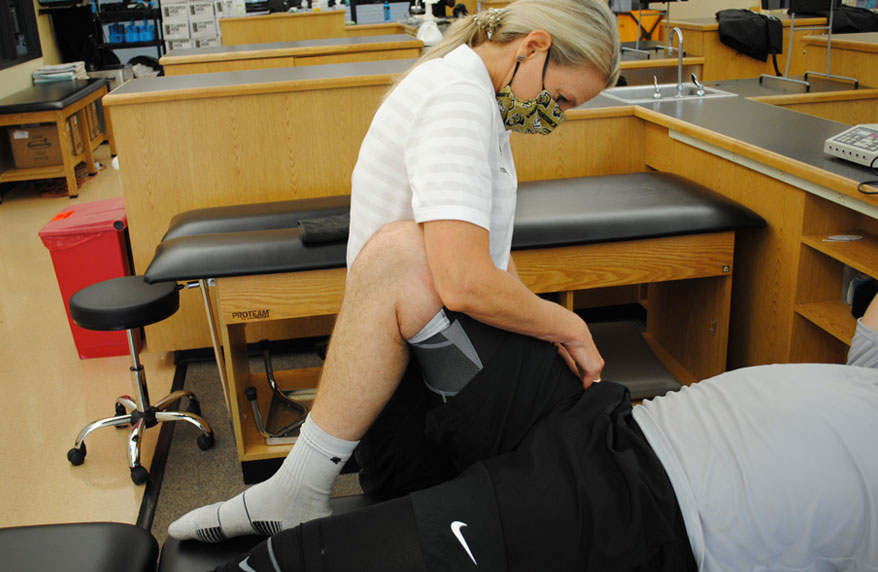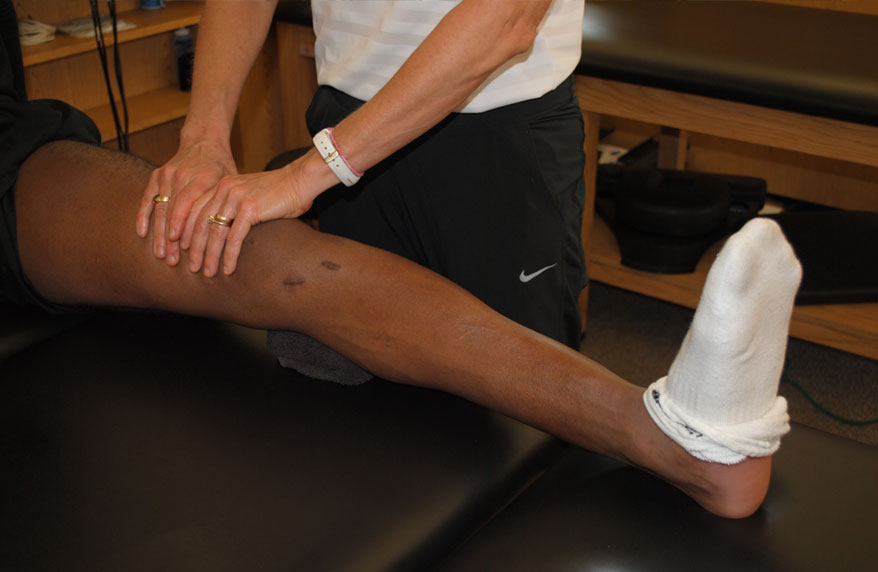 UCF Physical Therapy is committed to providing the highest-quality, cost-effective care in a patient-centered, coordinated-care model.
Services at the UCF Physical Therapy Clinic focus on orthopedics and sports injuries:
While the practice setting predominantly focuses on orthopedics, sports physical therapy areas of practice and musculoskeletal sources of dysfunction, additional areas of specialty practice of our faculty that can serve our patients includes neurological physical therapy, women's health, geriatrics, or pediatrics.
Meet Our Physical Therapists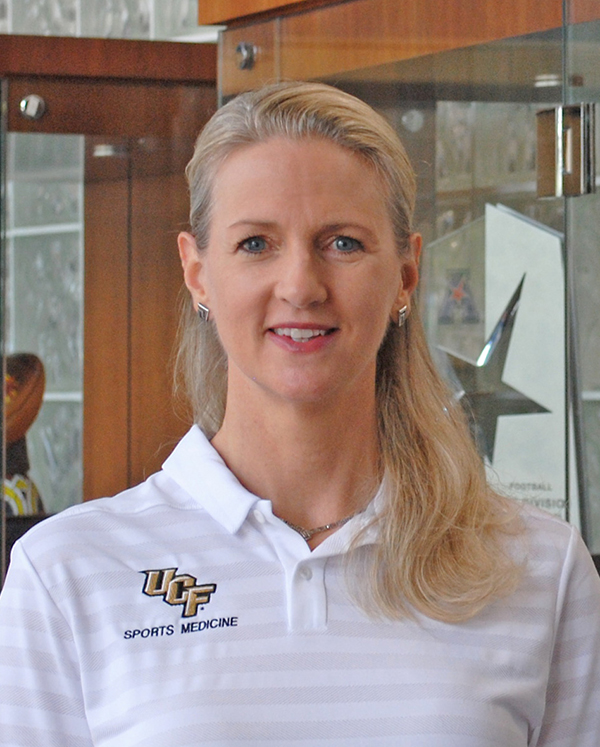 Clinical Assistant Professor, Director of Sports Physical Therapy Services
Physical Therapy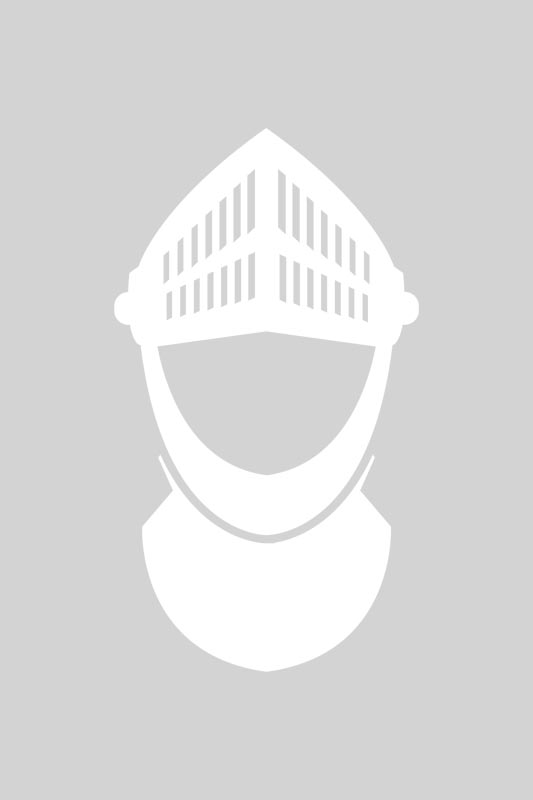 Clinical Assistant Professor
Physical Therapy
Wayne Densch Sports Complex
4582 N. Orion Blvd., Orlando, FL 32816
*Only open to Student Athletes
Student Health Center
4098 Libra Dr Room 114, Orlando, FL 32816
Phone: 407-823-0377
Fill out this form to schedule an appointment or speak to someone from the clinic about your needs. We will be in touch within 1 business day.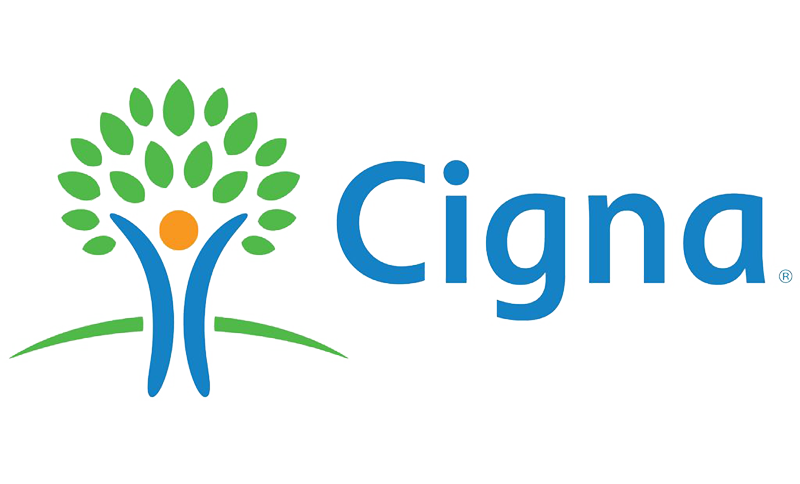 *Insurances are being added, please call or check back for in-network insurance updates.