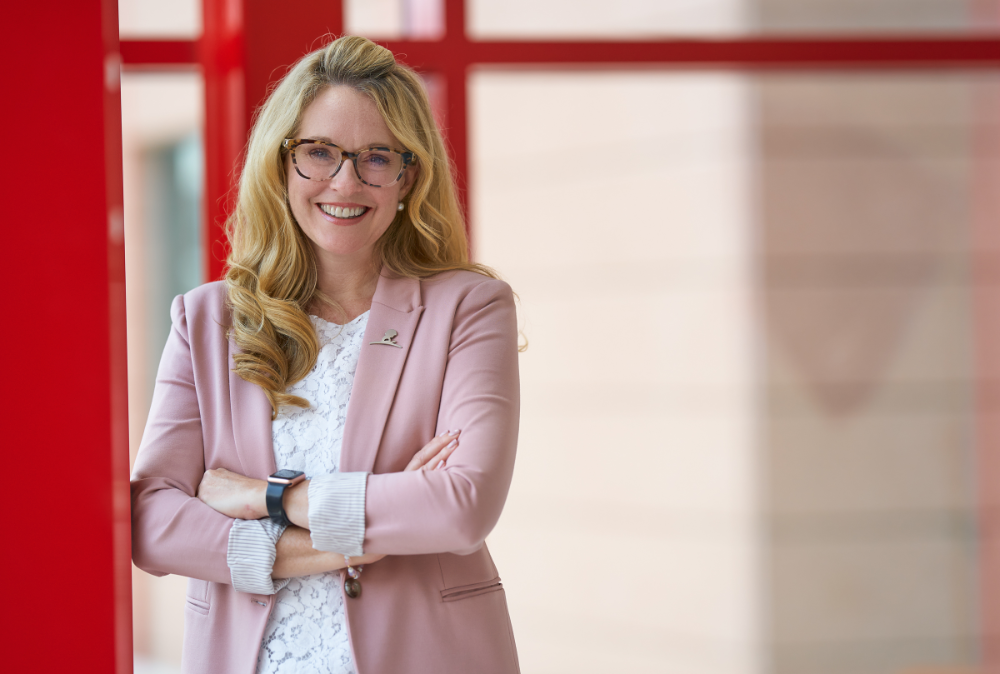 Helping clients deal with illness and the grief that may follow is part of a social worker's professional career. Maintaining a sense of hope and compassion throughout that can be...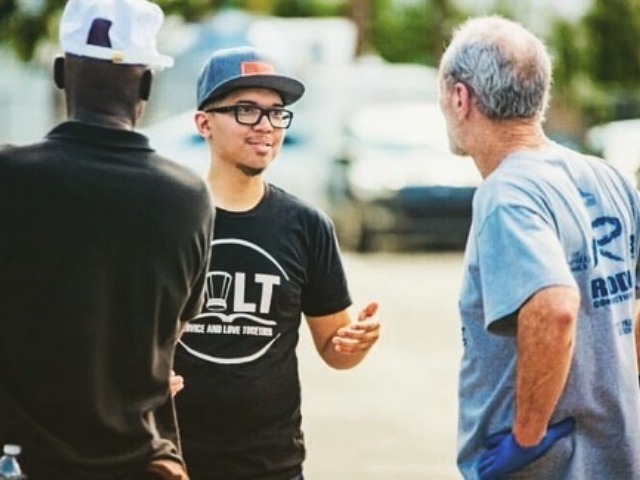 Eric Camarillo BSW'16, MNM'19 and CEO of nonprofit Service and Love Together (SALT) Outreach, was awarded a $250,000 grant from the City of Orlando in September 2020 to establish a...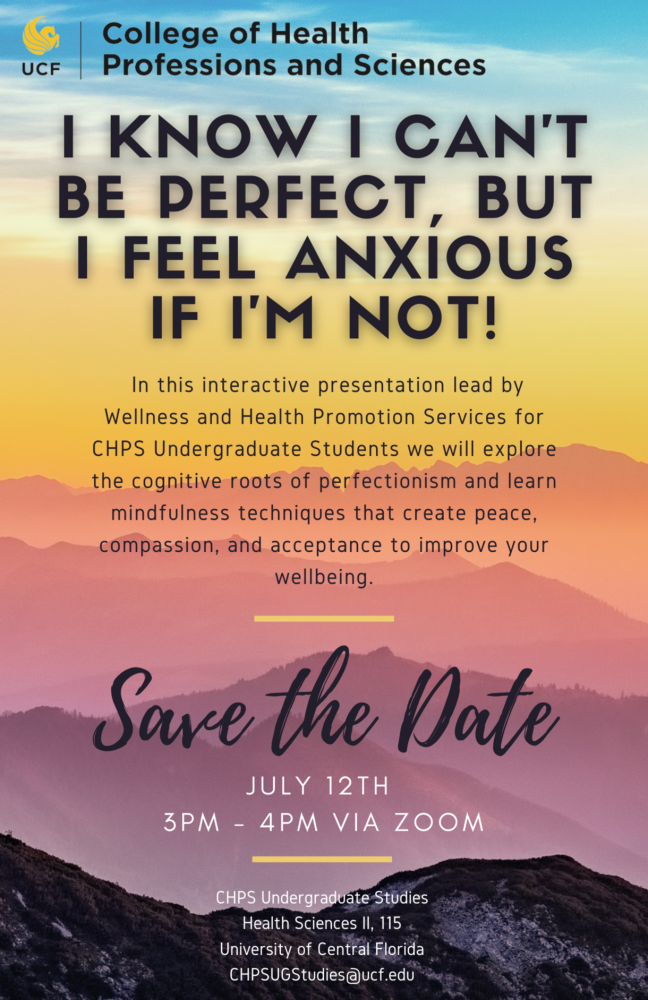 Perfectionism can be a cause and a symptom of anxiety for many college students. Join CHPS Undergraduate Students for an online interactive presentation on July 12, from 3 to 4...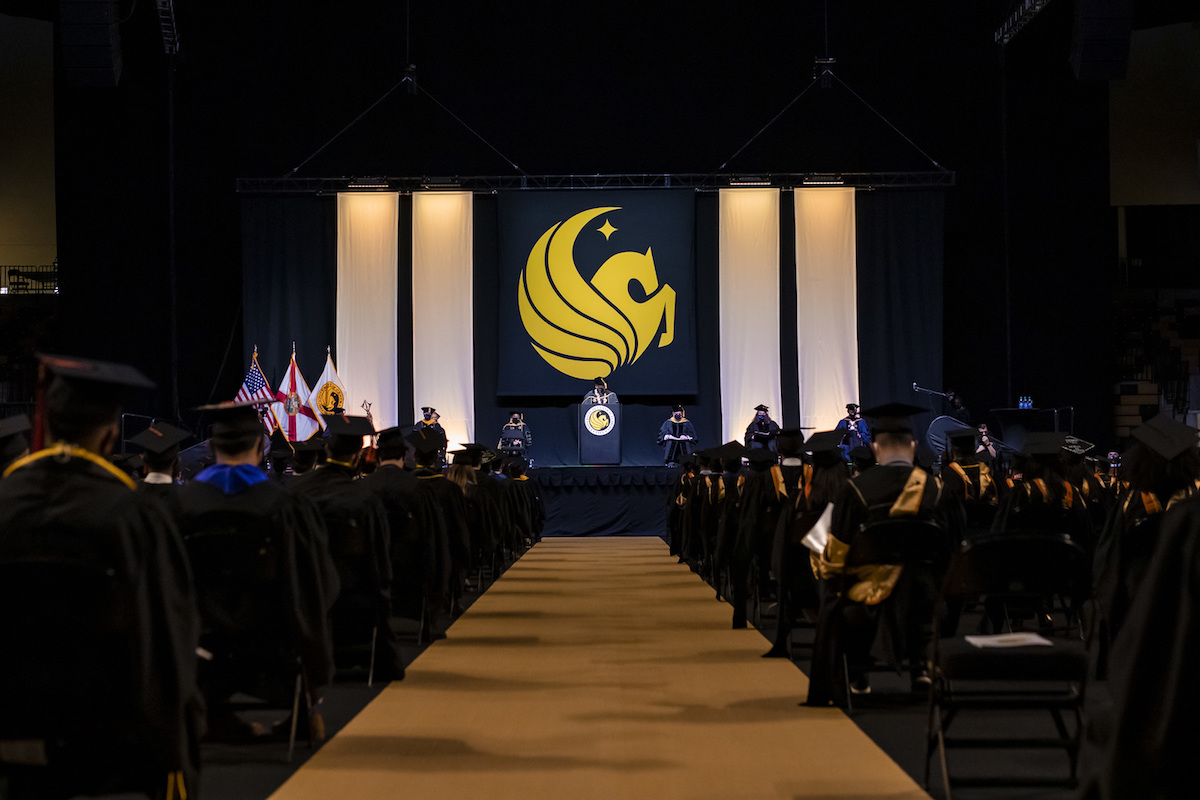 Summer 2021 Grad Walk takes place Aug. 4-6 and three in-person commencement ceremonies will be held Aug. 7. Graduates are allowed to sign up for Grad Walk and in-person commencement,...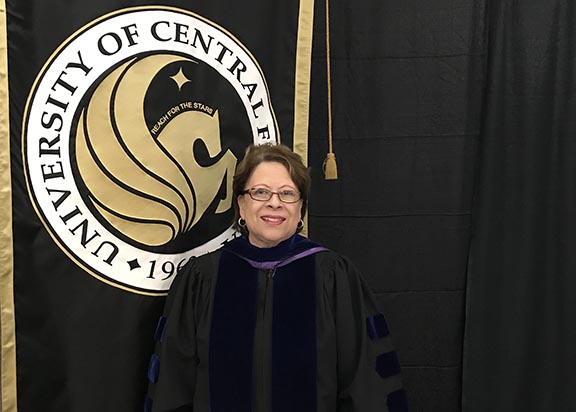 Ana León, who is retiring this month, has devoted her career to helping children who undergo trauma. She began this work through her role as a clinical social worker in...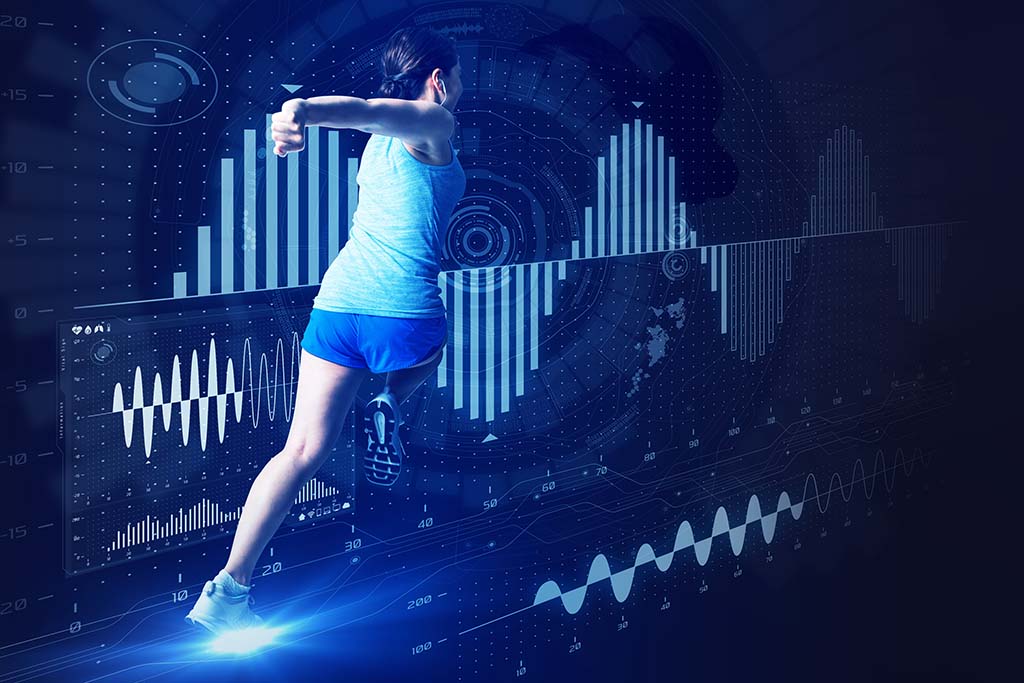 A little more than a year ago, faculty and students in the College of Health Professions and Sciences who were working on research projects had to pivot when COVID-19 derailed their plans. CHPS researchers regrouped and forged ahead with their projects by finding new ways to use the...
A new course for the fall 2021 semester is now available to all undergraduate majors as a restricted elective in the College of Health Professions and Sciences. The course, labeled...
The UCF School of Social Work's Center for Behavioral Health Research and Training (CBHRT) spotlights Research Assistants (RA) and Graduate Research Assistants (GRA) each month who support CBHRT's mission of...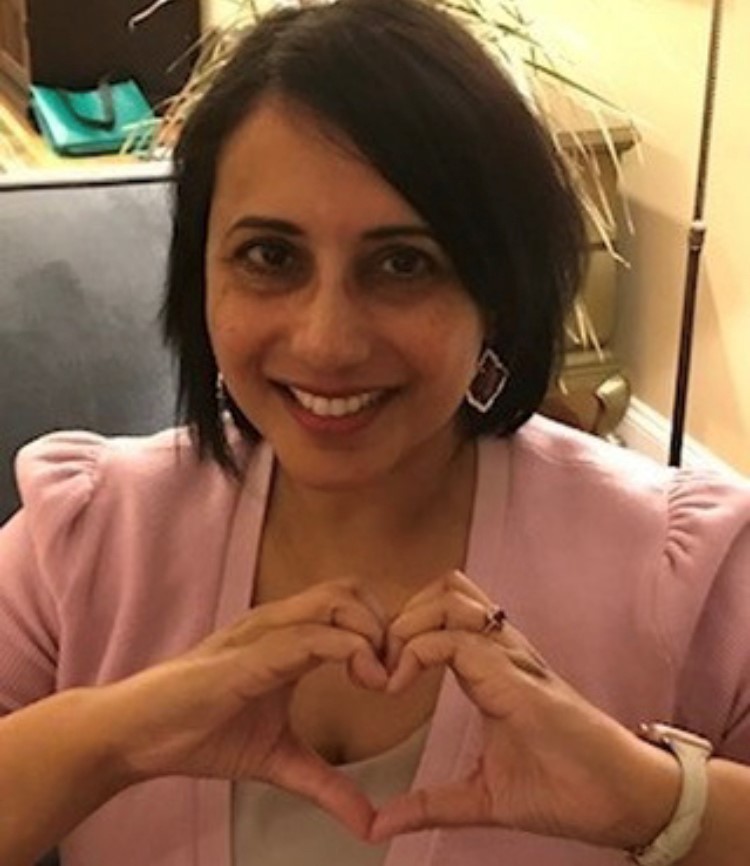 When Sharon Dietsche '94 '97MSW first started her academic journey, she did not know that selecting social work as a major would eventually lead her to being the Director of...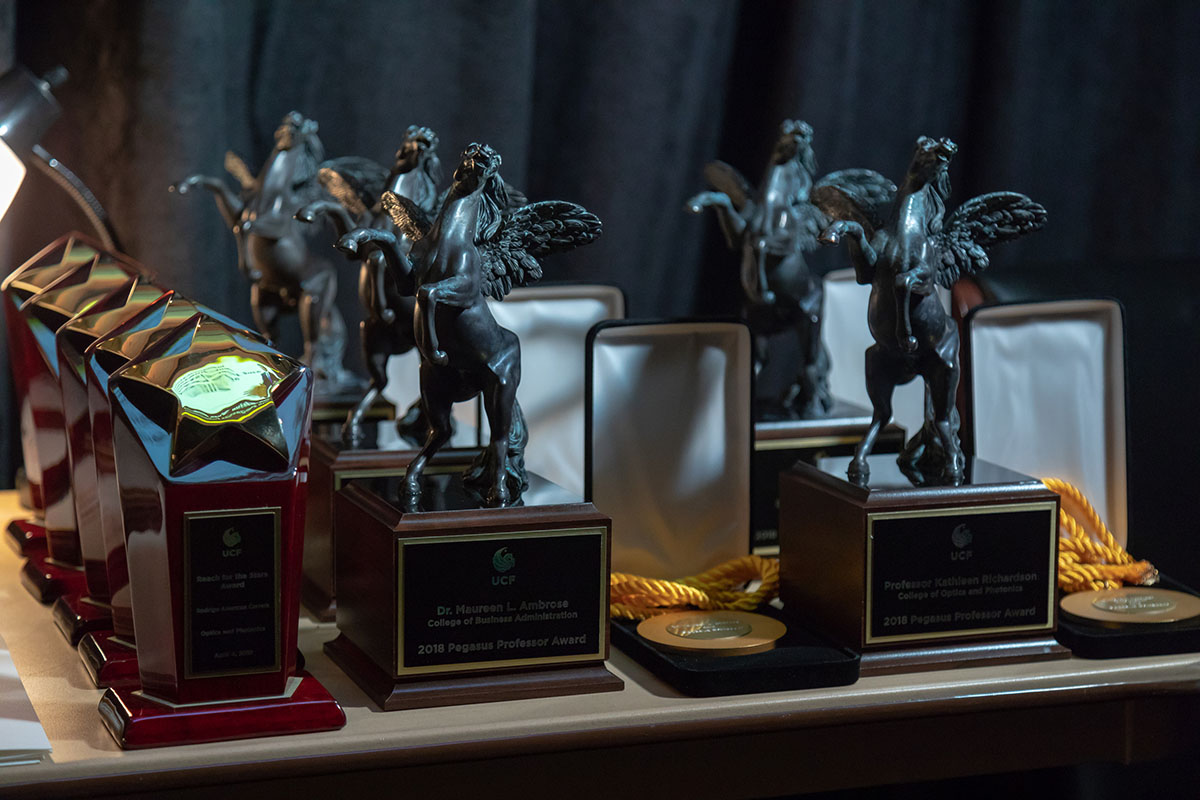 The annual recognition celebrates the outstanding academic achievements of our faculty members and students.