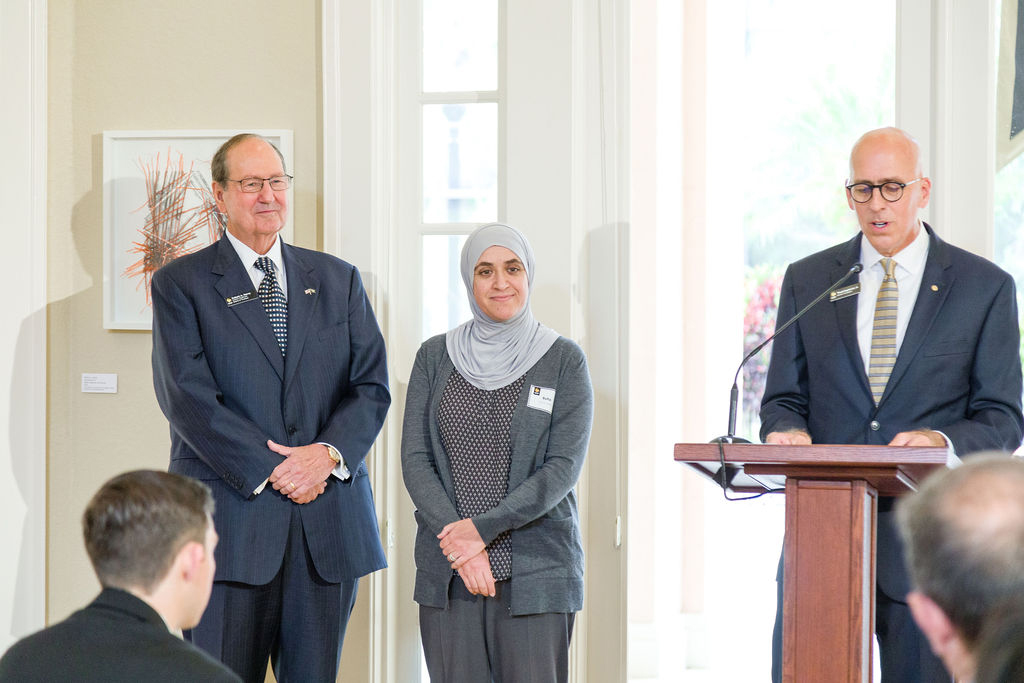 Thousands of students have benefited from Suha Saleh, Ph.D. on behalf of the health sciences major at UCF. Saleh has served as program director for the health sciences major since she...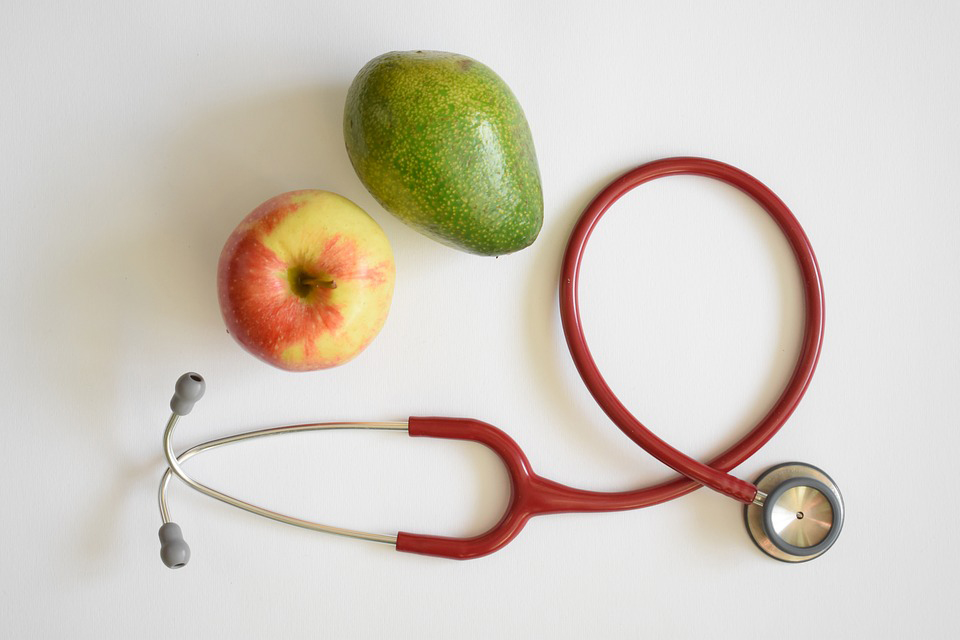 Valerie Schulz was diagnosed with prediabetes over 10 years ago. After the diagnosis, the health sciences instructor and Registered Dietitian became more mindful of the food she consumed and, today,...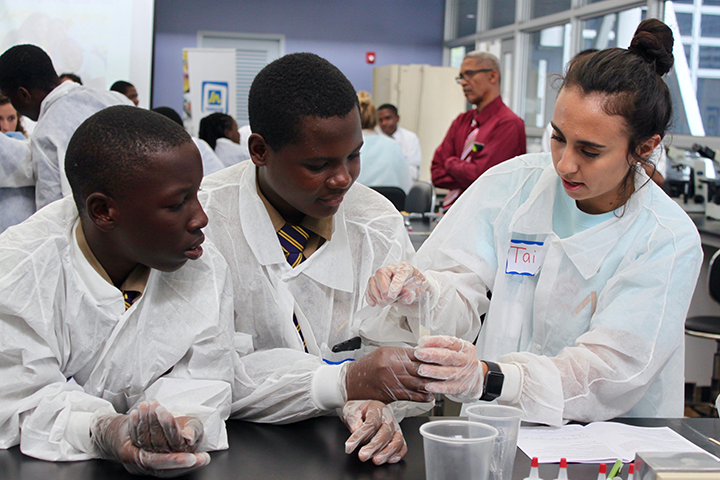 Nineteen students accompanied Danielle Webster, an associate lecturer in the Department of Health Sciences, on an unique academic and altruistic venture to Jamaica in November. Webster's students attended the seventh...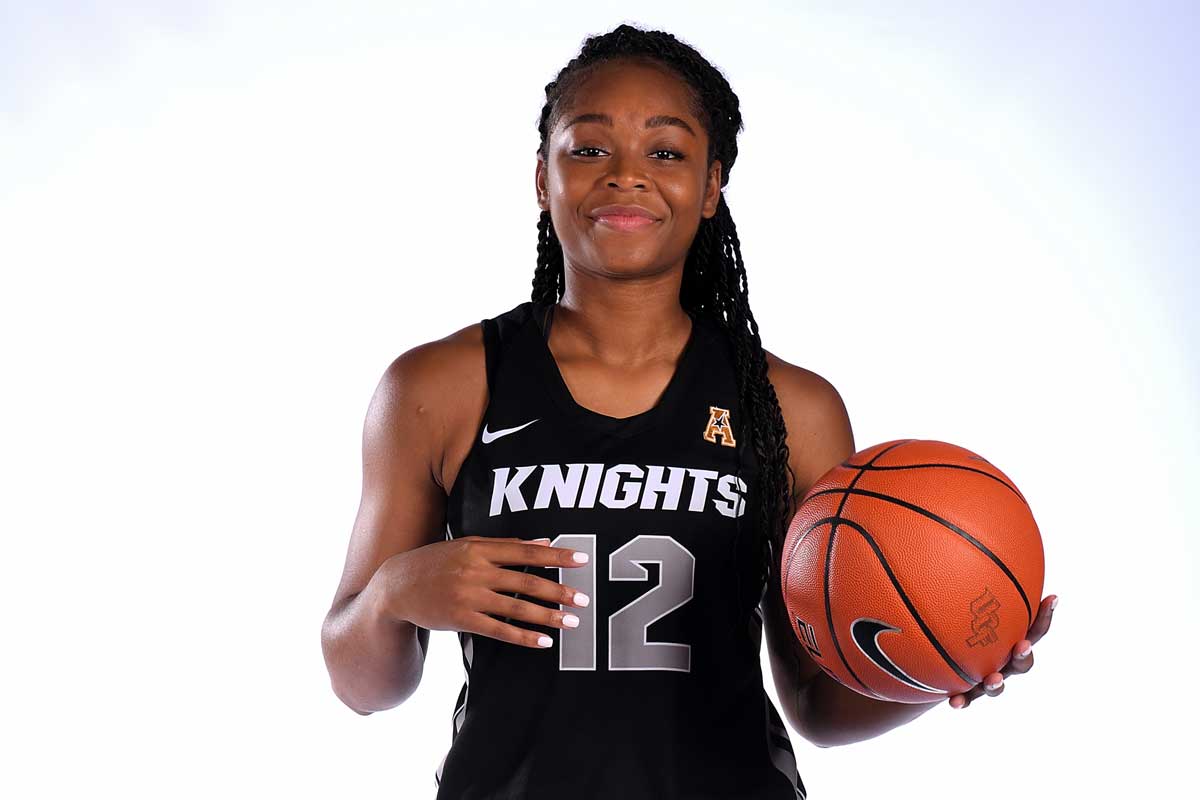 Redshirt senior forward Nyala Shuler '17's biggest fan at UCF women's basketball games is also the person who inspired her future career as a pediatric doctor: her grandmother, Clementine. As...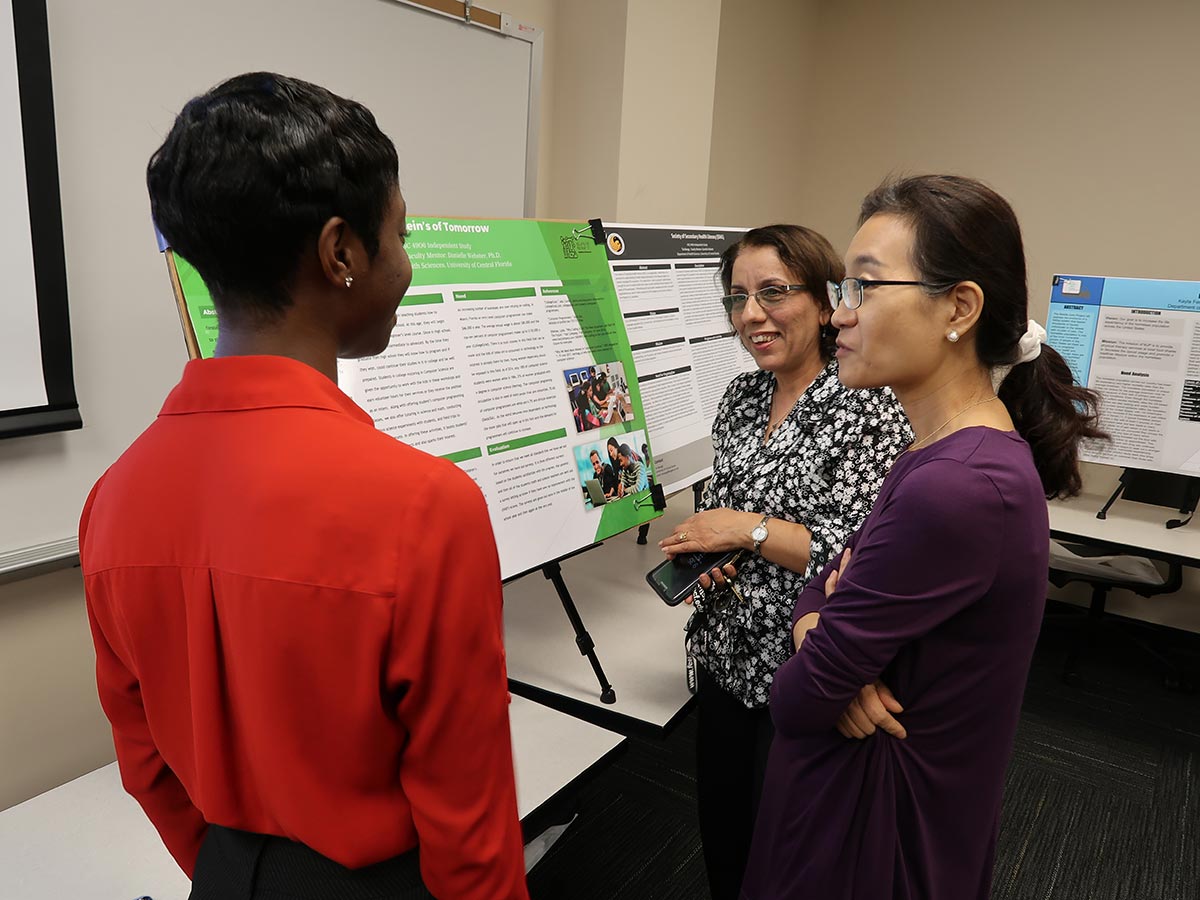 The Department of Health Sciences works tirelessly to ensure that its 4,000 undergraduate students are actively engaged in their education at UCF. "We are really emphasizing integrative learning in our...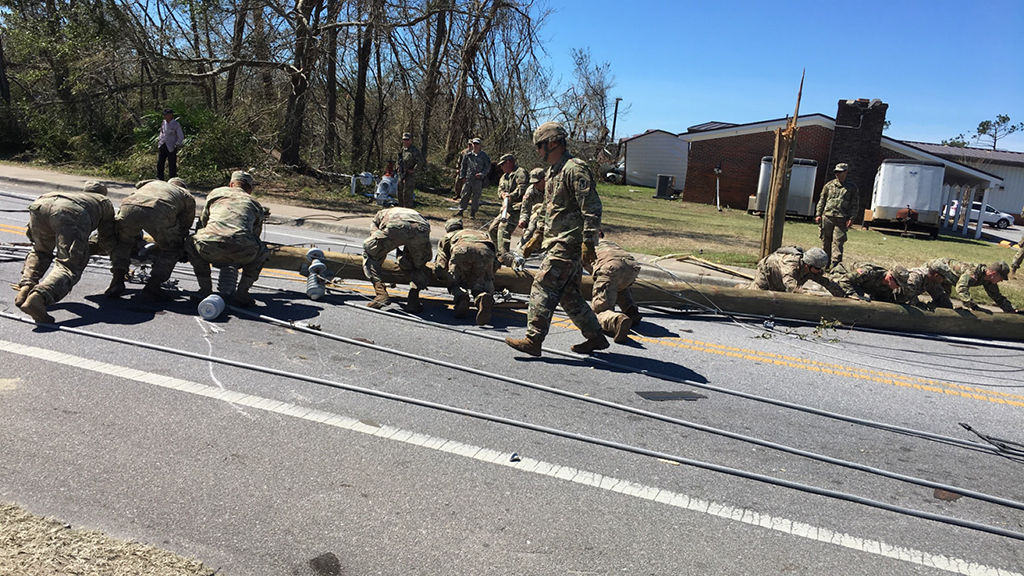 Blain Roberson, a UCF health sciences student, was recently called into duty by the National Guard to assist in emergency response efforts in Panama City and Lynn Haven following the...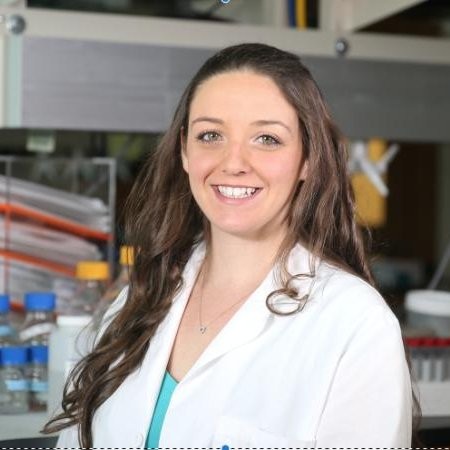 UCF Alumni announced the recipients of its fourth annual 30 Under 30 Awards on March 30. This year's class includes marketing and communications professionals, entrepreneurs, engineers, software specialists, attorneys, education leaders, doctors,...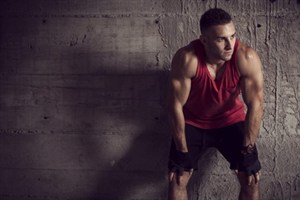 As International Men's Health Week winds down on Friday June 16, UCF assistant professor of health sciences Michael Rovito continues to advocate for the establishment of a national men's health office. That's...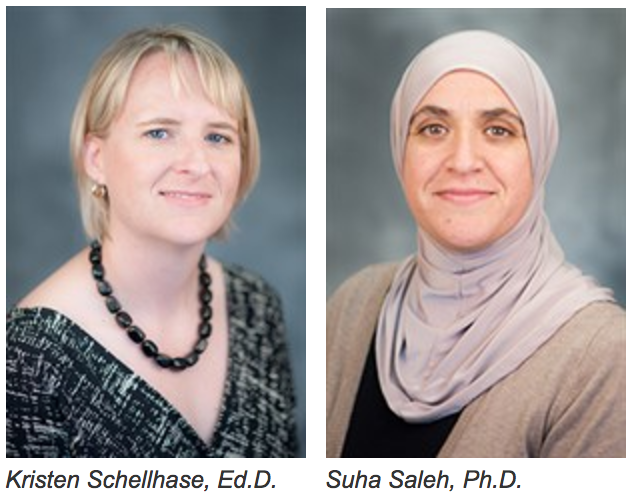 Kristen Schellhase, interim chair of the Department of Health Professions, has been appointed a Dean's Fellow for the 2017-18 academic year, announced Dean Michael Frumkin. "Dr. Schellhase has done an...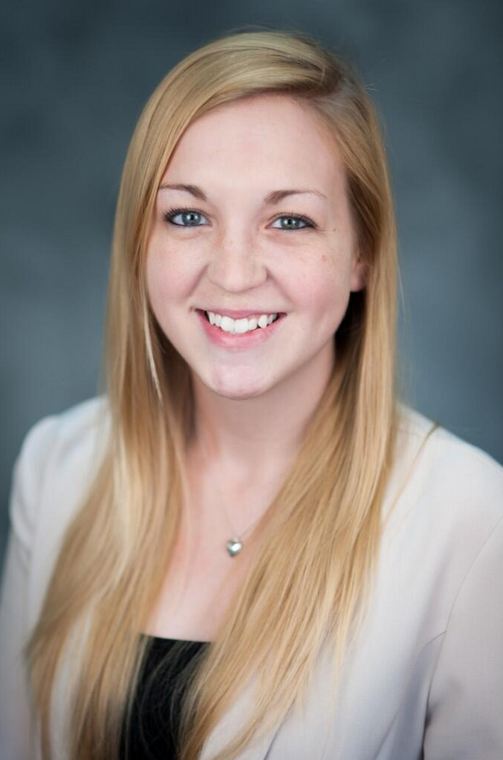 Academic advisor Jennifer Farran is one of four winners of the 2017 Outstanding New Advisor Award Winner from NACADA, the Global Community for Academic Advising. The award recognizes outstanding academic...