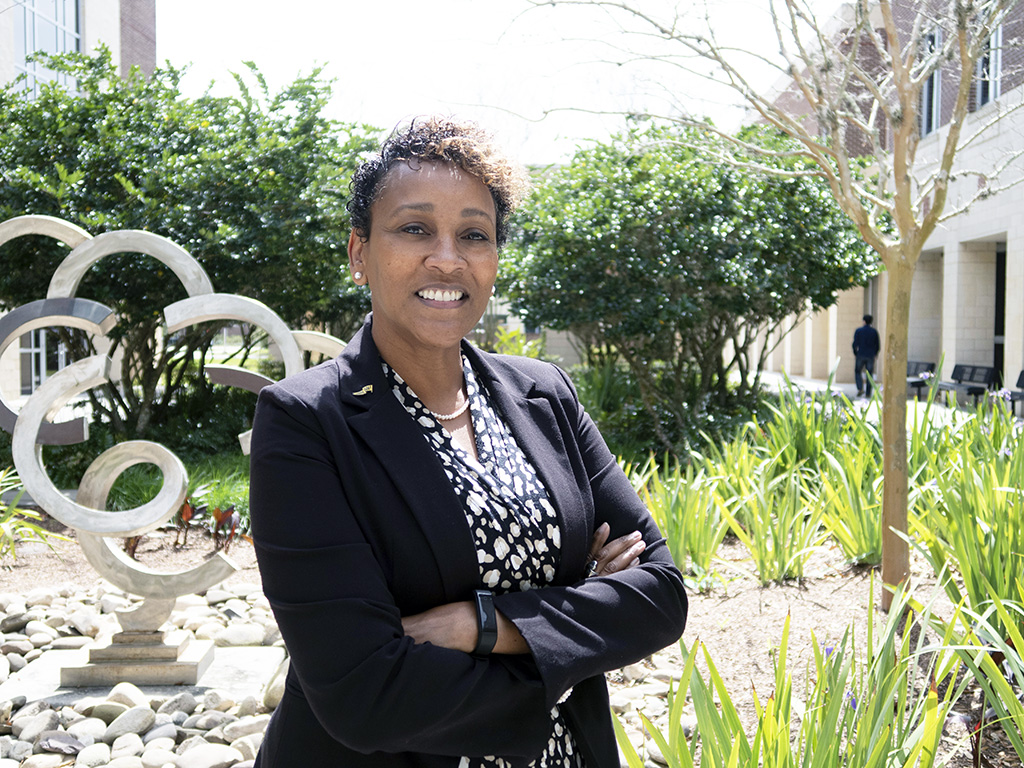 As a longtime member of the Orange County Domestic Violence Task Force, Maxine McGregor '13 MSW, instructor and program director for the MSW face-to-face track in the School of Social Work, has a passion for helping men and women who feel trapped in unhealthy relationships – and for the people who help them. 
In one of her first domestic violence cases, the woman eventually reconnected with family members who became the support system she needed to break free from her husband. McGregor ran into her years later. 
"Miss Maxine! I just want to thank you. If it weren't for you, I'd be dead today," the woman told her.  
It's not easy to deal with domestic violence and child welfare issues, but combat-veteran McGregor has always enjoyed a challenge.  
After graduating with a business degree, she had a fierce desire to serve her country, and enlisted in the Army. After landing in Germany after basic training, she was told that her unit was deploying to Saudi Arabia to fight in the Gulf War.  
Despite the physical and emotional tolls of serving in a war, McGregor loved being in the Army. 
"I served under great leadership," McGregor recalled. "I wanted to make my career in the military."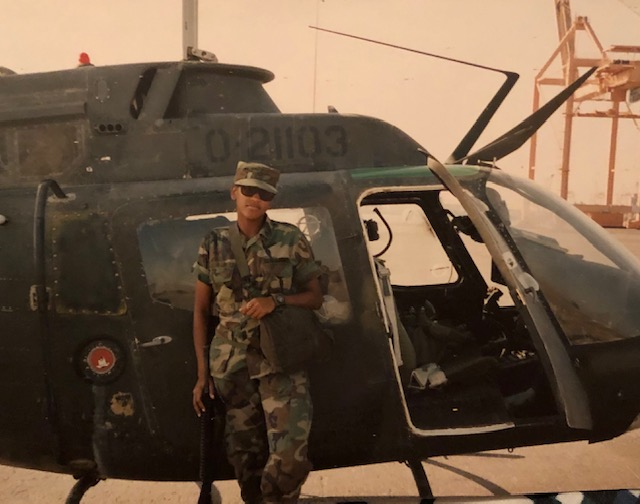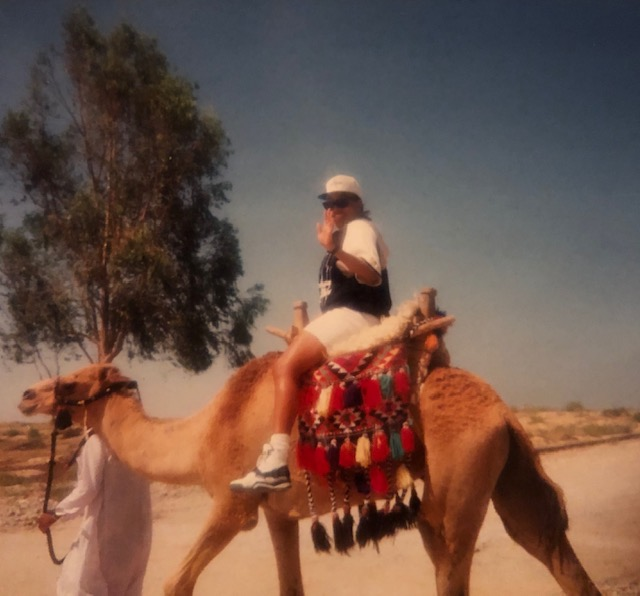 Four years later, though, a family emergency led her back to South Florida, and she took a job in finance. 
Still, she wanted to make a difference in her community. She was drawn to the Department of Children and Families, where she became a child protective investigator. She wanted additional tools to be more effective at her job, so she went back to school for her master's in counseling and psychology.  
She advanced through the ranks at DCF and became a family case manager, then a resource specialist and ultimately a client relations coordinator.  
She went back for a second master's degree at UCF, this time in social work. 
Still, the call of military service was strong. Shortly after receiving her degree, McGregor joined the National Guard reserves – a commitment requiring one weekend a month, in addition to occasional training.  
At 41, she was among the oldest, if not the oldest, to enlist at that time. She had always stayed physically active, but even her superiors noted that she was, literally, running circles around her 18-year-old squad mates. 
Not one for ever slowing down, when the opportunity to work as an adjunct at UCF came up in 2016, she leapt at the chance.  
Her desire to change lives by serving and teaching was borne from her parents. It was in their nature to care for the children and families in their neighborhood. They never made a show of their good deeds. They just helped in any way they could.  
"My mother and father were always giving back without expecting anything in return," she said. 
McGregor was assigned the task of coordinating the master's of social work program, which then led to being named director of the program. She currently teaches   in the online program and stays active in her professional community by hosting presentations on child welfare and case management for community child services providers. 
"I love my job so much," McGregor said. "I work all the time, but I don't mind. Our students are working hard to make a better life for themselves. I am happy to be here for them."