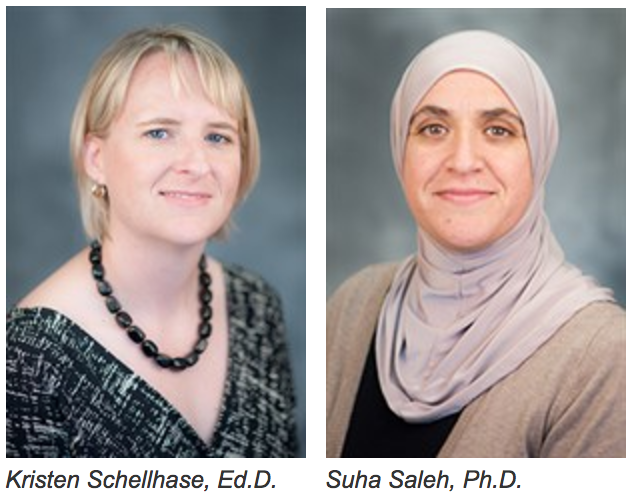 Health Sciences
Kristen Schellhase, interim chair of the Department of Health Professions, has been appointed a Dean's Fellow for the 2017-18 academic year, announced Dean Michael Frumkin....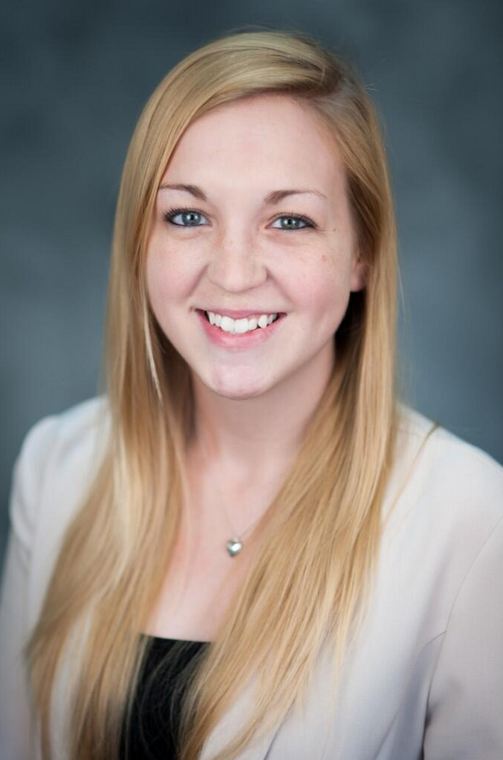 Health Sciences
Academic advisor Jennifer Farran is one of four winners of the 2017 Outstanding New Advisor Award Winner from NACADA, the Global Community for Academic Advising....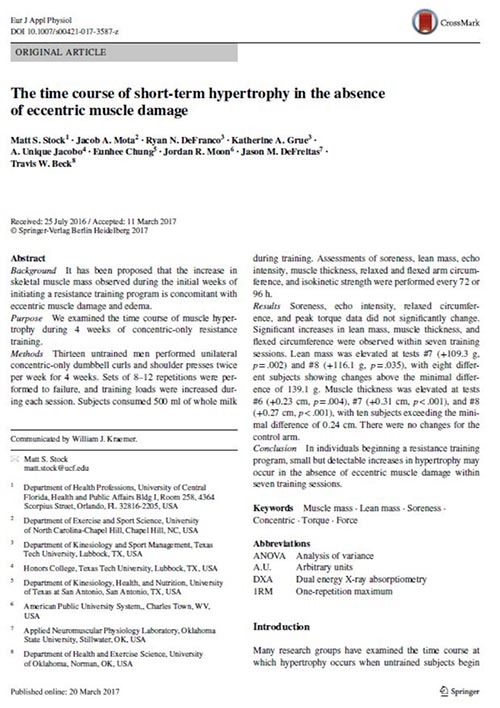 Physical Therapy
Dr. Stock's recent research about muscle growth was featured in Canadian newspaper, The Globe and Mail. The article can be found here.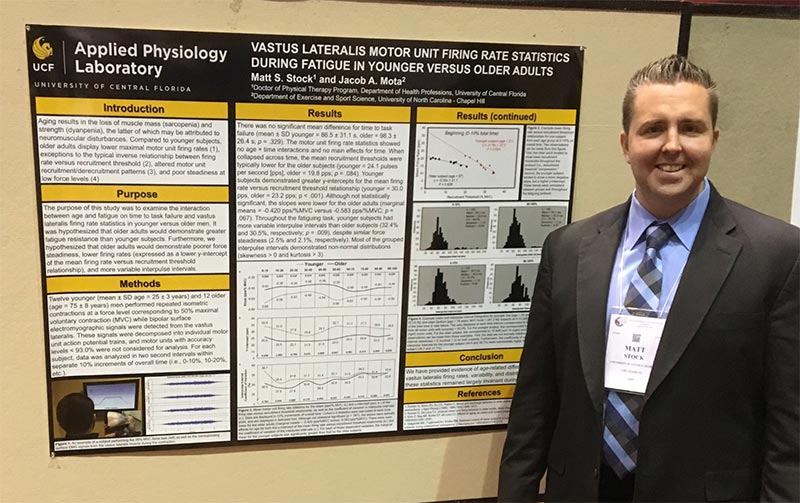 Physical Therapy
Dr. Stock presented research at the Experimental Biology annual meeting. A co-author on his abstract was Jacob Mota, a doctoral student at the University of...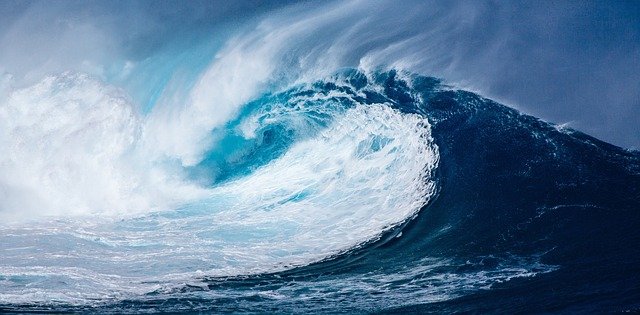 Communication Disorders Clinic
In a video taken on Carlos Caram Dallapiccola's first day at the University of Central Florida's Aphasia House, his limited verbal speech is punctuated by...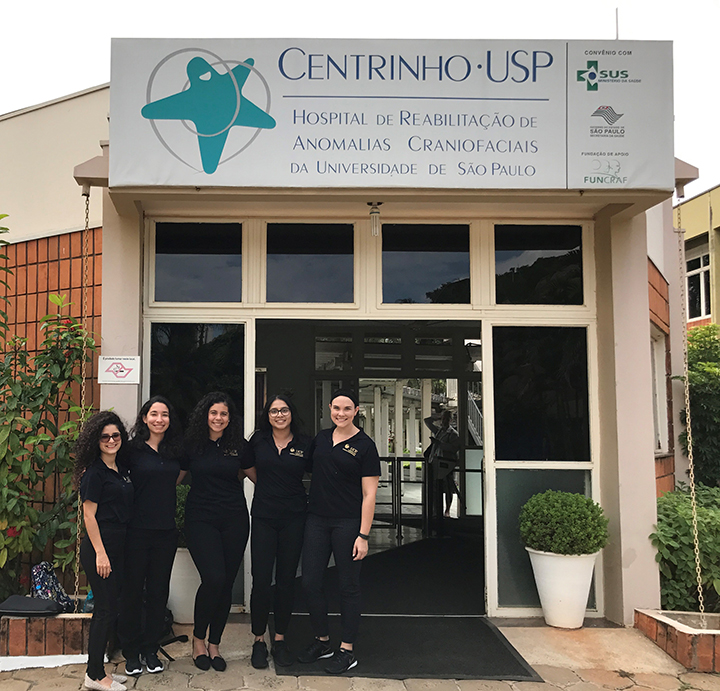 Communication Sciences and Disorders
(Left to right) USP Professor Jeniffer Dutka; UCF students Joanne Medina, Kaira Clapper and Laura Flores; UCF Associate Professor Linda I. Rosa-Lugo; and UCF students...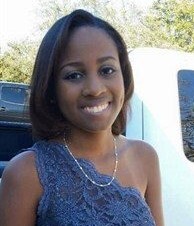 Health Sciences
The UCF community remembered Kailyn Jones today at the Eternal Knights Memorial Service in the Student Union. A scholarship was set up in memory of Kailyn Jones, a...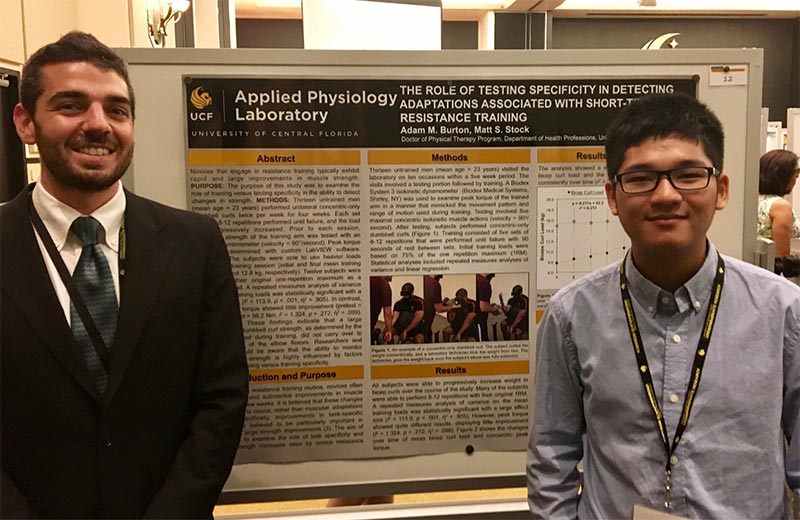 Physical Therapy
On Thursday, April 6, 2017, Adam Burton and David Phan presented research at the UCF Showcase of Undergraduate Research Excellence. Adam's abstract was titled "The...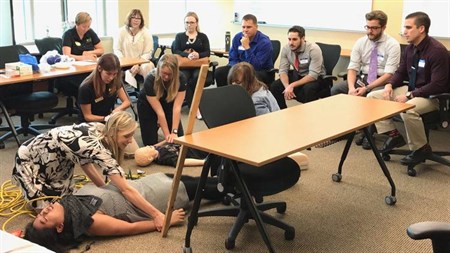 Physical Therapy
About 60 students from UF College of Pharmacy, UCF College of Medicine, College of Nursing and the Physical Therapy Program gathered on Saturday for the...