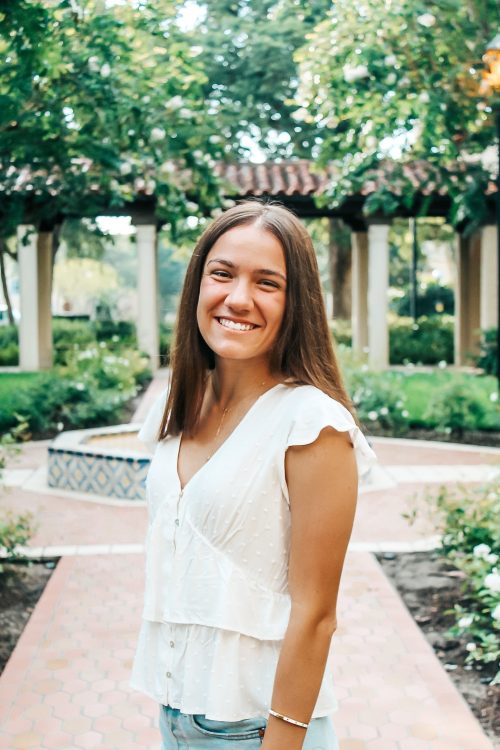 When Shea McLinden first heard about Limbitless Solutions, the UCF-based nonprofit and interdisciplinary research lab, at the FLDOE Sunshine State Scholar conference in 2018, she was intrigued by the organization's mission to empower children with limb differences through prosthetics.
She scheduled a tour to visit the lab and spoke with current students about their projects. Following the tour, she decided to apply for the summer research program.
"Their excitement and the team dynamic of the interdisciplinary lab was something that really interested me," she said.
The sophomore health sciences student spent the past summer working remotely to learn the basics of research and project development. She also learned and prepared herself to conduct human subject research in the labs in the fall, following CDC guidelines in light of COVID-19.
Through her experience with Limbitless Solutions, she has learned to enjoy the research process and credits the organization for her growth and maturity as a person.
"Limbitless has actually helped to develop my STEM identity and confidence to grow in the scientific field through research endeavors," she said. "My involvement with Limbitless and other organizations on campus, has exposed me to a variety of experiences and opportunities which helped to develop interests I didn't know I had before coming to UCF."
Albert Manero, president of Limbitless Solutions, worked closely with McLinden during her summer experience and witnessed her growth and maturity, referring to her as an "excellent addition" to the team.
"She has an incredible work ethic and collaborative spirit," said Manero. "We look forward to her continued development of her technical and professional skills through our program."
McLinden said that working with Limbitless Solutions has opened her mind to the idea of continuing to work in research even after UCF.
"I have grown personally and academically this year both inside the classroom and in my involvements outside of academics," she said. "These skills are applicable to future employment beyond UCF but have also helped me to maintain my focus on my academics in the process."