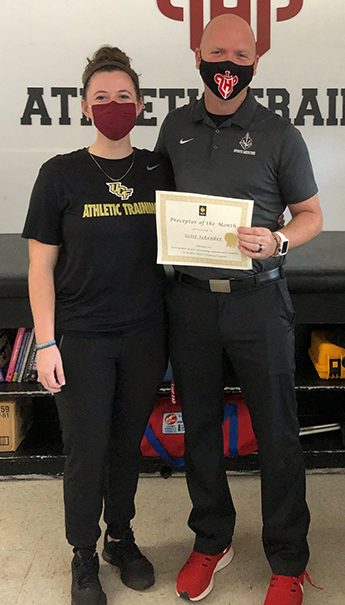 At right, Scott Shenker, head athletic trainer for Lake Highland Prep, receives his certificate as the UCF AT Preceptor of the Month for February 2021 from Mollie Przybocki, a UCF...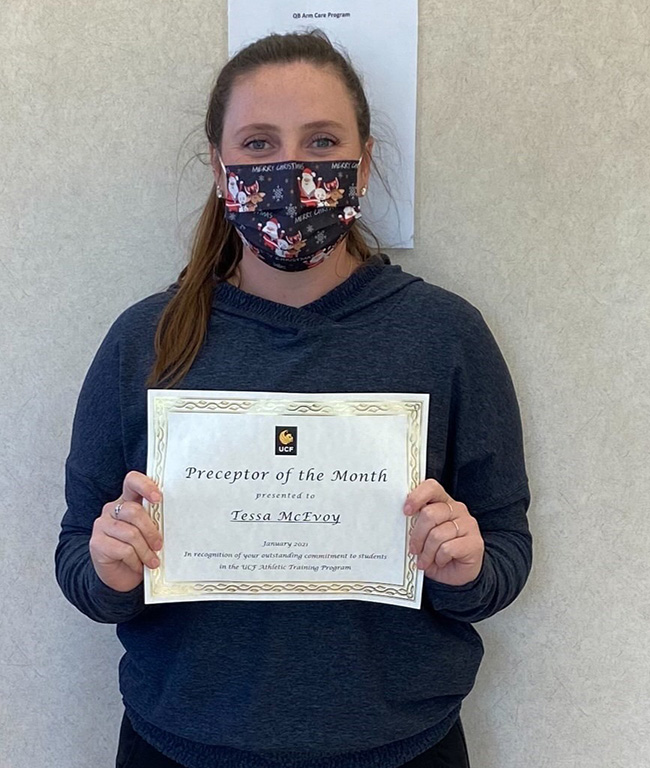 For the month of January 2021, we celebrate Preceptor of the Month, Tessa McEvoy. As the assistant athletic trainer for UCF men's soccer and women's tennis, students are impressed with...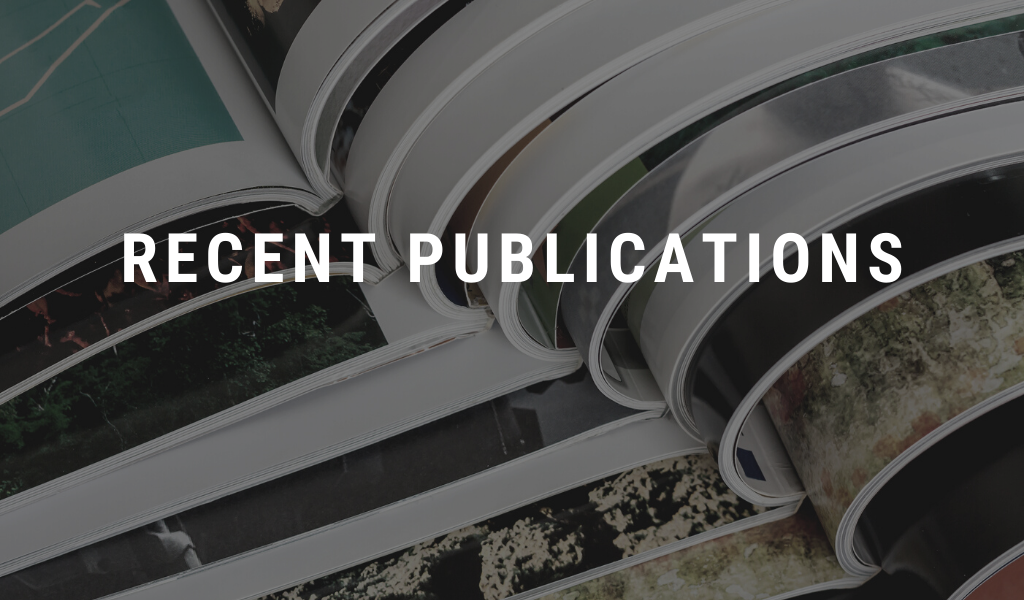 Our faculty pursue big ideas and share what they learn by publishing their research to advance the profession. As part of an institution designated as "very high" research activity by...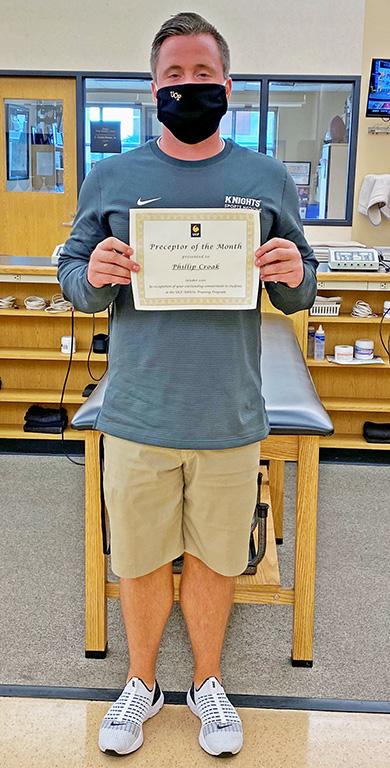 Phillip Croak is the Athletic Trainer Preceptor of the Month for October 2020. We are pleased to announce that Phillip Croak, assistant athletic trainer for the UCF Knights football program,...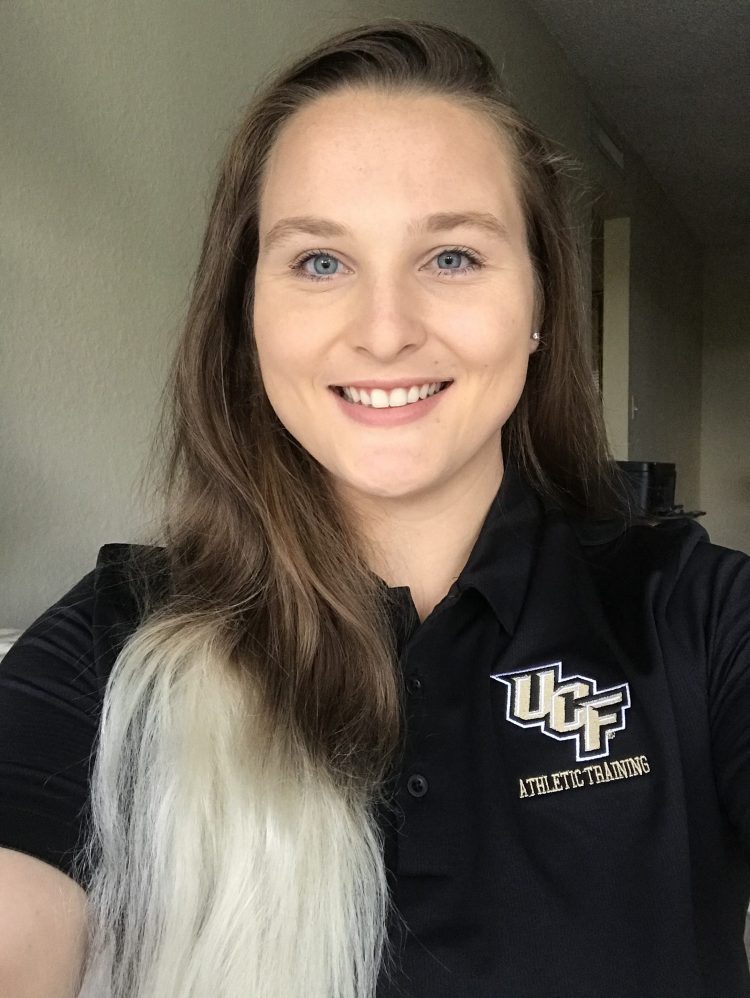 What made you decide to apply for the UCF MAT Program? Phillips: I went to UCF for my undergraduate degree in health sciences, pre-clinical and graduated in 2018. UCF is...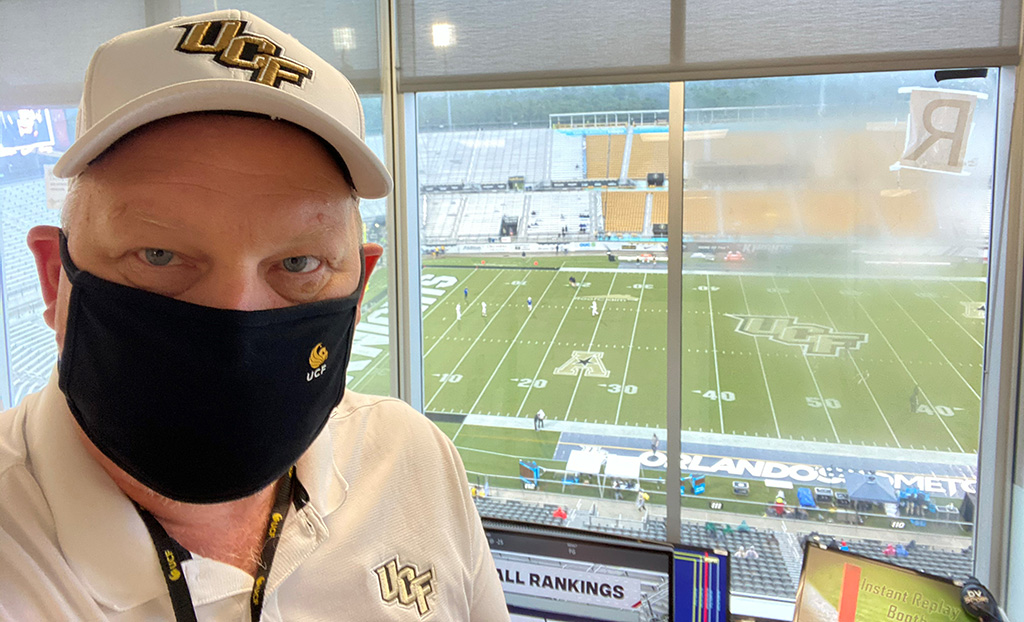 From a vantage point up high in the Bounce House, Christopher Ingersoll, dean of the College of Health Professions and Sciences, will use his expertise in athletic training and care of athletes to scan for possible injuries on the field. This...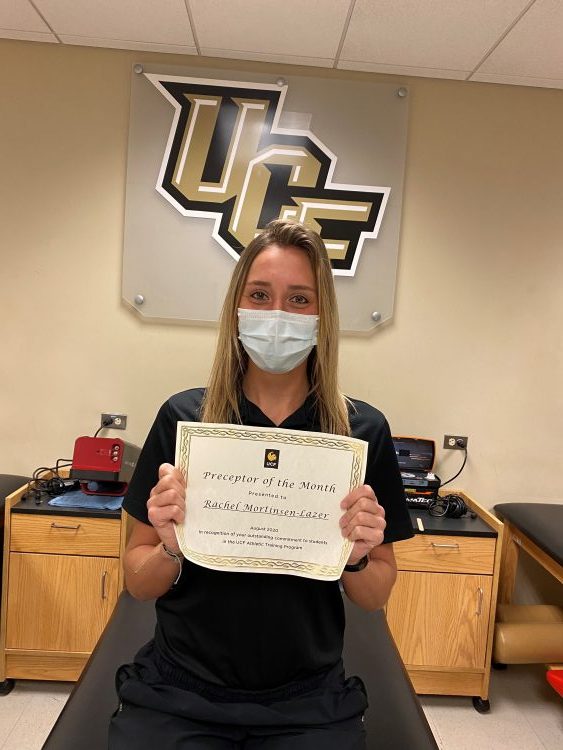 People like Rachel Mortinsen-Lazer tend to stand out in the crowd. Always smiling, always caring for others, always ready to step in and help, and always passionate about her work....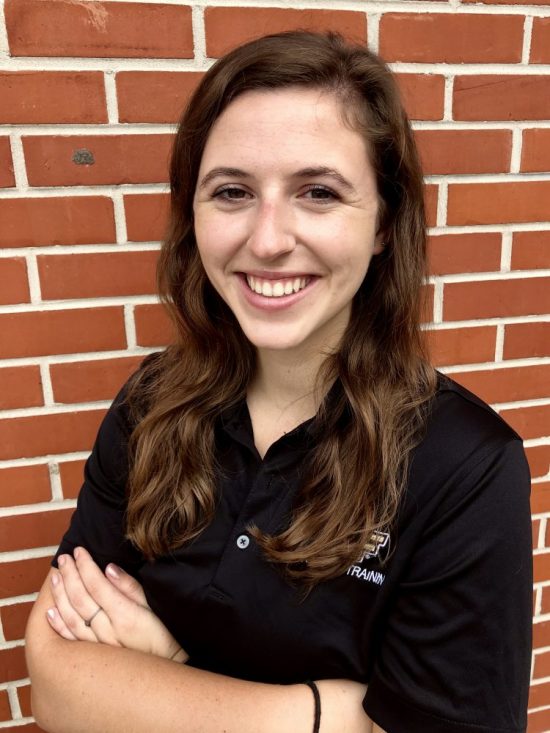 What made you decide to apply for the AT program here at UCF? Mollie: Going through college, I was still deciding on a career path. I wanted to go into...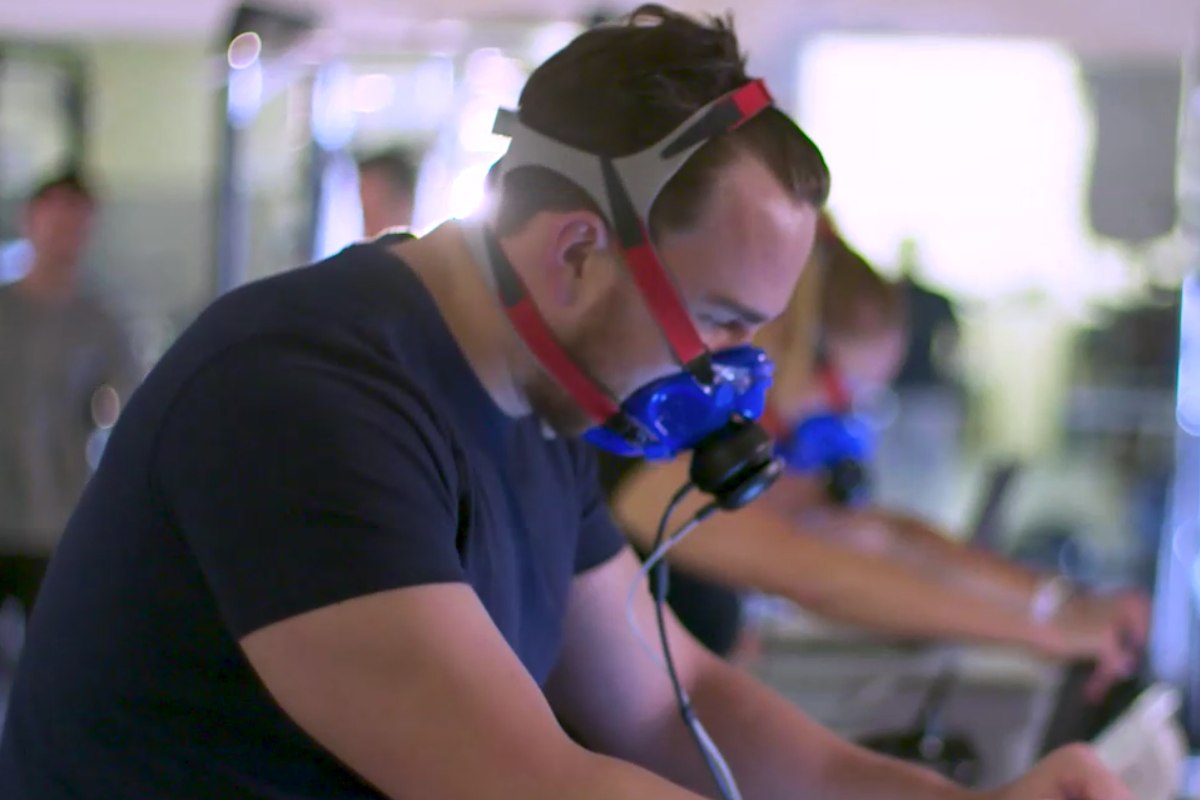 The UCF School of Kinesiology and Physical Therapy recently earned the No. 1 ranking in Florida and ninth in the nation for its doctoral program in kinesiology by the National...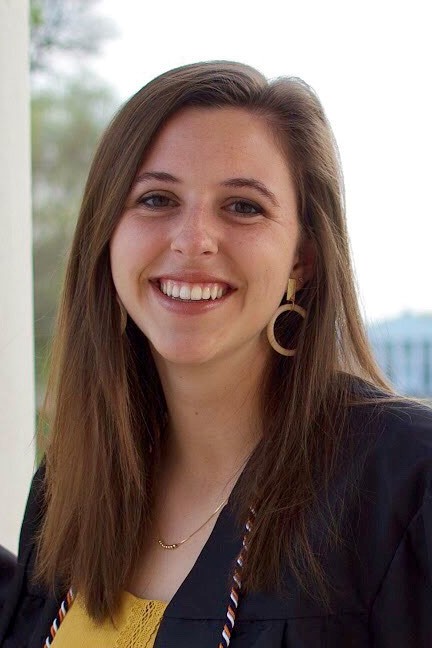 Mollie Przybocki recently returned from a four-week clinical internship at Camp Woodward in Pennsylvania. Mollie Przybocki, second-year Master of Athletic Training program student, recently had the opportunity to hone her...