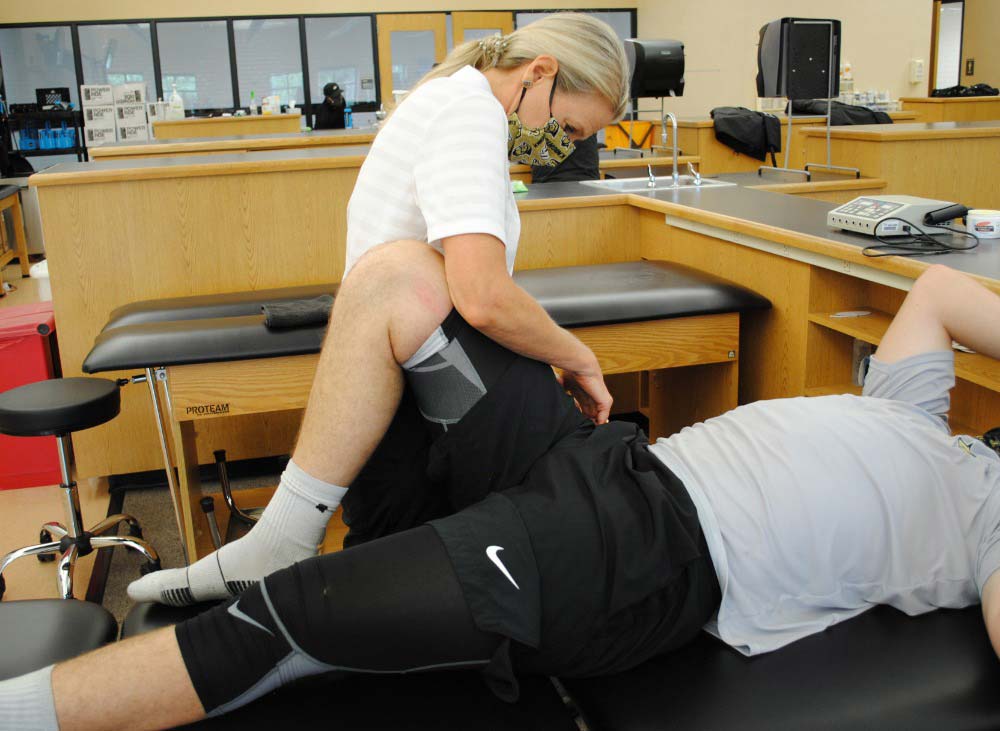 This fall semester, the Division of Physical Therapy opened a physical therapy clinic to serve the UCF and greater Orlando communities.
The clinic is located inside the Health Center on the main UCF campus and opened its doors to the public on Aug. 24- the same day UCF opened its campus to students for limited face-to-face classes.
"Our physical therapy clinic gives the community access to highly-skilled physical therapy clinicians who are board-certified clinical specialists," said Bari Hoffman, associate dean of clinical affairs for the College of Health Professions and Sciences. "We are providing cutting-edge treatment, where the latest research is translated into clinical practice."
Licensed clinical faculty provide patient care, while also serving as mentors and instructors to UCF physical therapy doctoral students. Students will be able to observe and learn new practices first-hand alongside faculty clinical experts.
Patrick Pabian, director of the UCF Physical Therapy program and head of the Division of Physical Therapy, said blending care for the community with expanded clinical training opportunities for students, and providing more opportunity  for clinical research initiatives of faculty has been a goal of the program for a long time.
"Not only are we able to offer expert care to our community, but we are also able to advance the clinical excellence of our students and impactful research of our faculty," he said. "It's a model of educational excellence and contemporary, high-value patient care."
To learn more, visit the UCF Physical Therapy Clinic website, or call 407-823-0377.