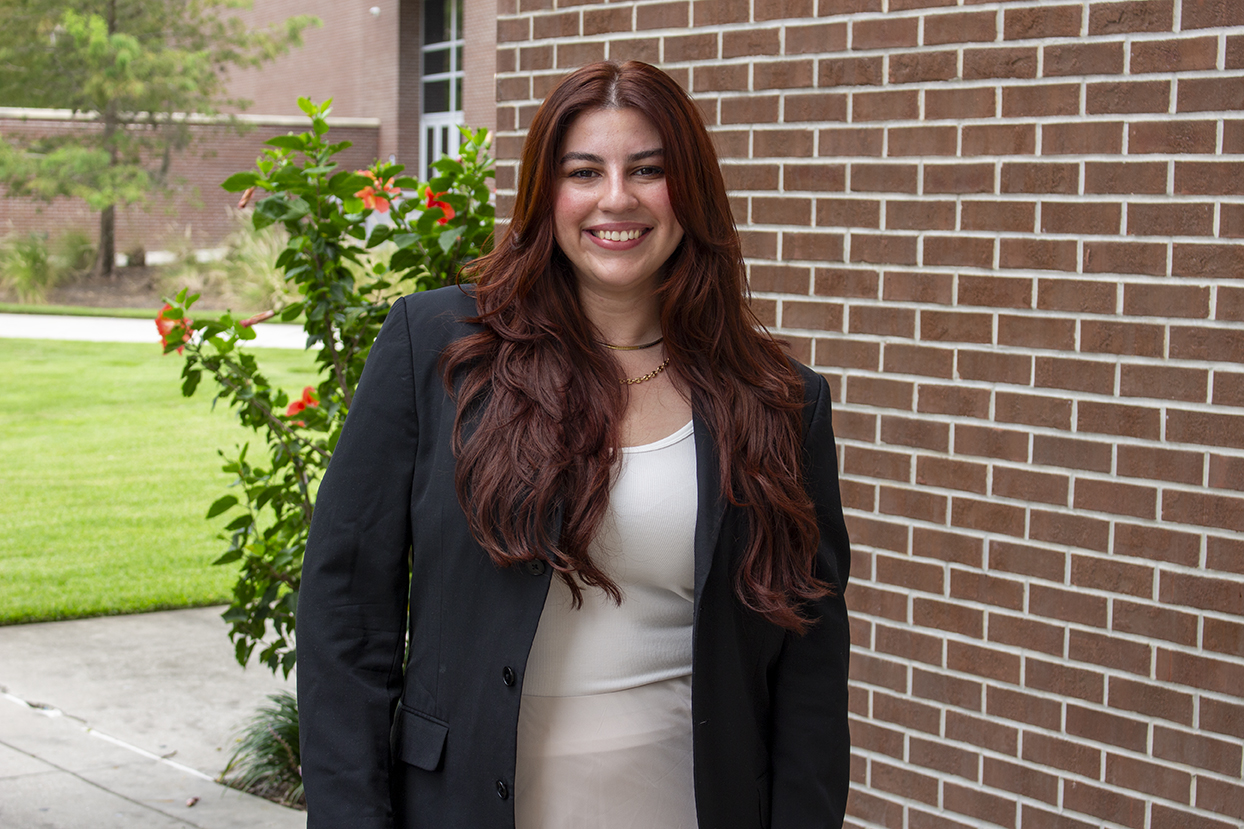 Social Work
Alumna Paola Luigi '18 '21MSW shares how her Puerto Rican heritage and studies at UCF shaped a career that centers around growing young professionals. A native...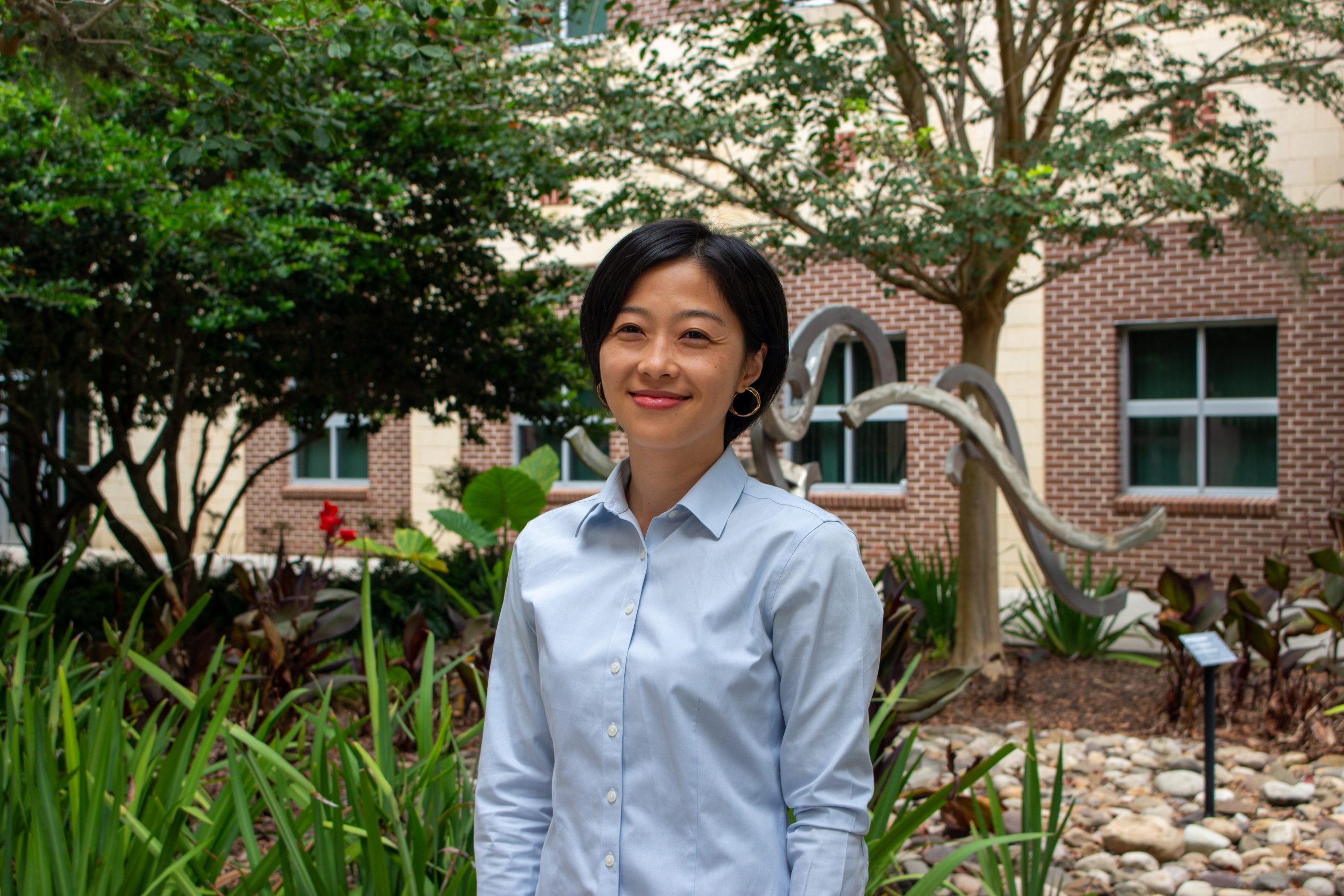 Social Work
Assistant Professor Shuang Lu has crossed continents to conduct her research, studying the mental health of youth in disadvantaged families with a goal of improving...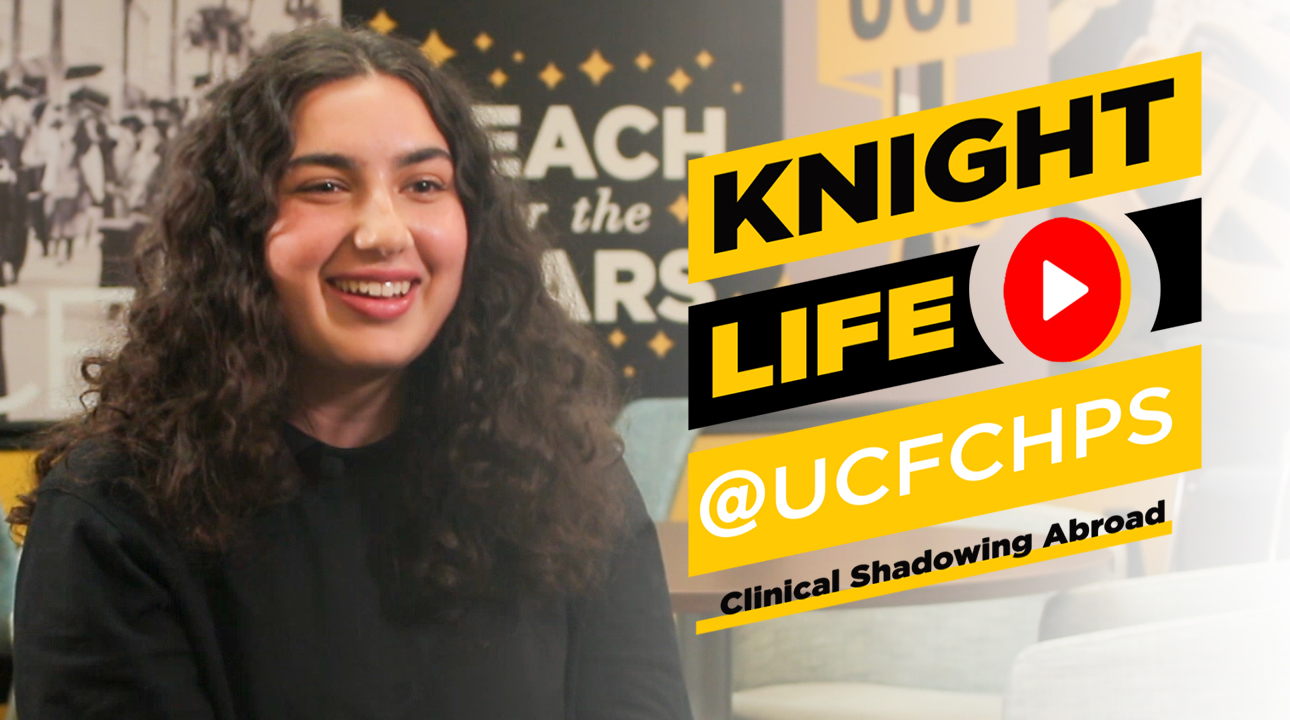 Health Sciences
Health sciences junior Olivia Auster knew she wanted to study medicine since her sophomore year of high school, and her experience this summer in the...
Communication Disorders Clinic
UCF Aphasia House Director and Assistant Professor Lauren Bislick has been named as a recipient of the 2023 Tavistock Trust for Aphasia Distinguished Scholar Award...
Kinesiology
Justine Renziehausen absorbs the bustling atmosphere surrounding her within one of the numerous research labs housed in the School of Kinesiology and Rehabilitation Sciences. Student...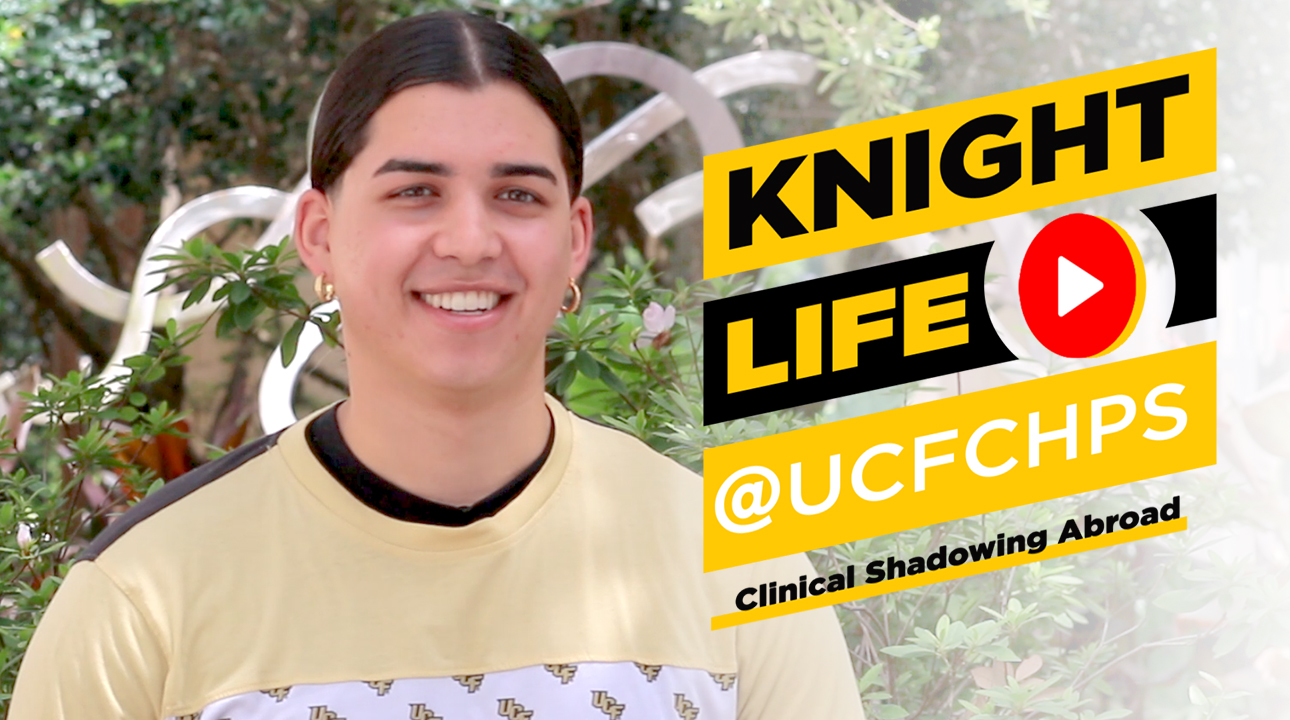 Health Sciences
Health sciences senior Bryan Fajardo wants to be an anesthesiologist, and his experience this summer in the new Clinical Shadowing Abroad program has helped affirm...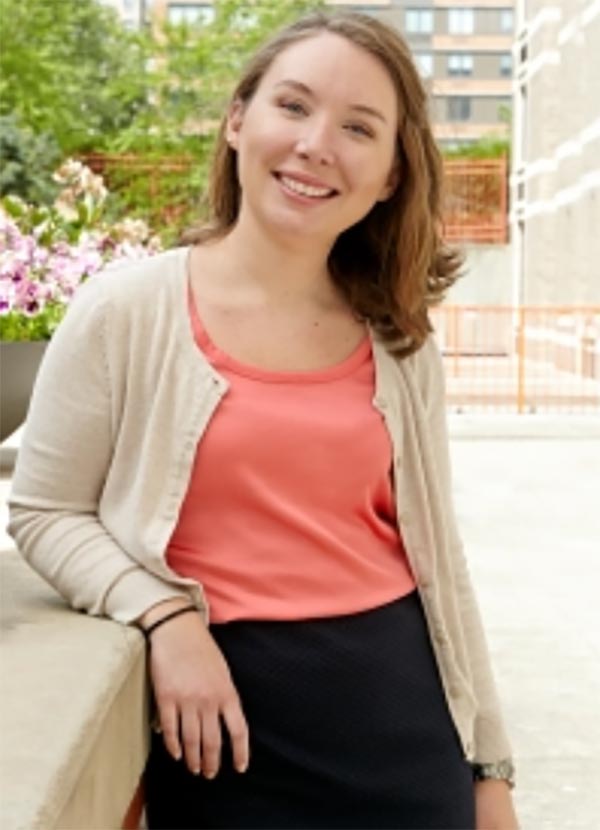 Health Sciences
Joy Scheidell wasn't planning on a career in public health research when she set out to Florida Gulf Coast University. Her journey to a physical...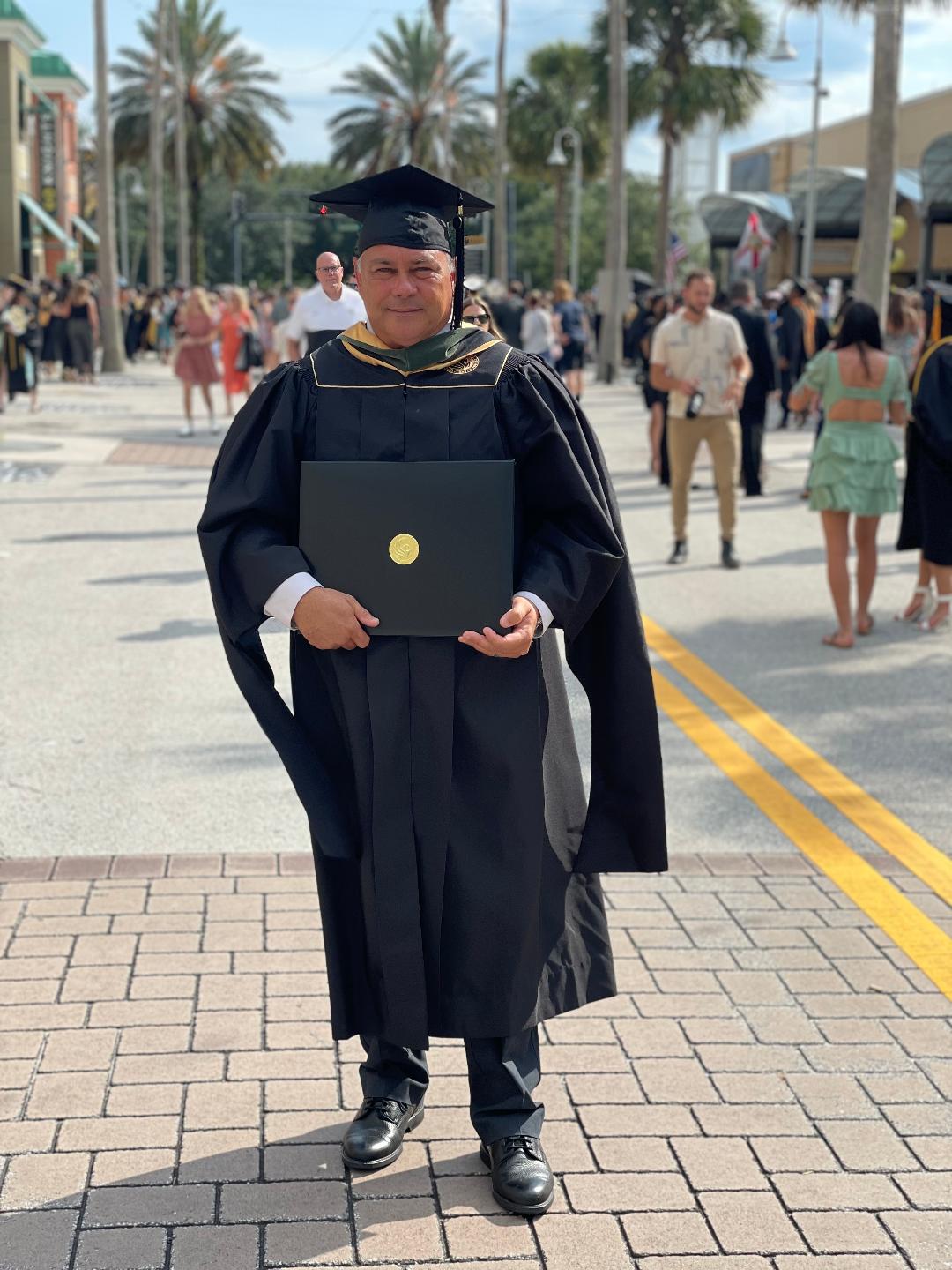 Kinesiology MS Student Spotlight
Meet Alfonso Tejeira. He isn't the most traditional college student, but that certainly did not stop him from pursuing his dreams. After graduating from high...
Student Spotlight
Meet Luk Devorski. His father was in the sports industry and his mother, healthcare. When he came to college, he knew he wanted to find...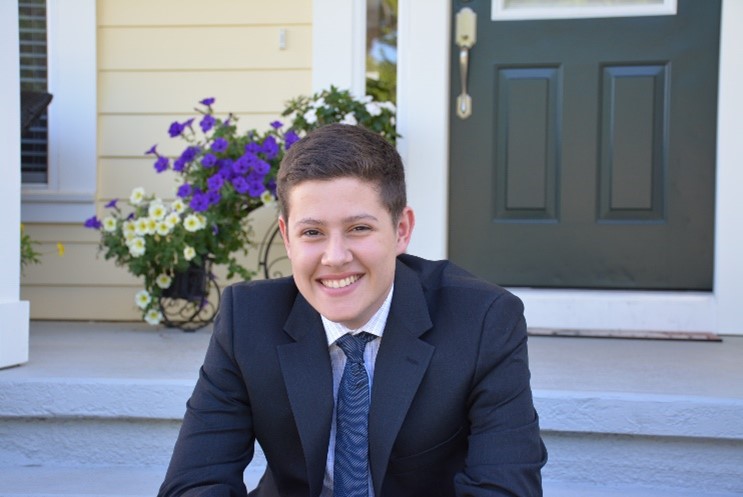 Health Sciences Student Spotlight
Meet Parker Baro. This graduate of the Class of 2023 is a certified pharmacy technician and worked for a small local pharmacy during his time...