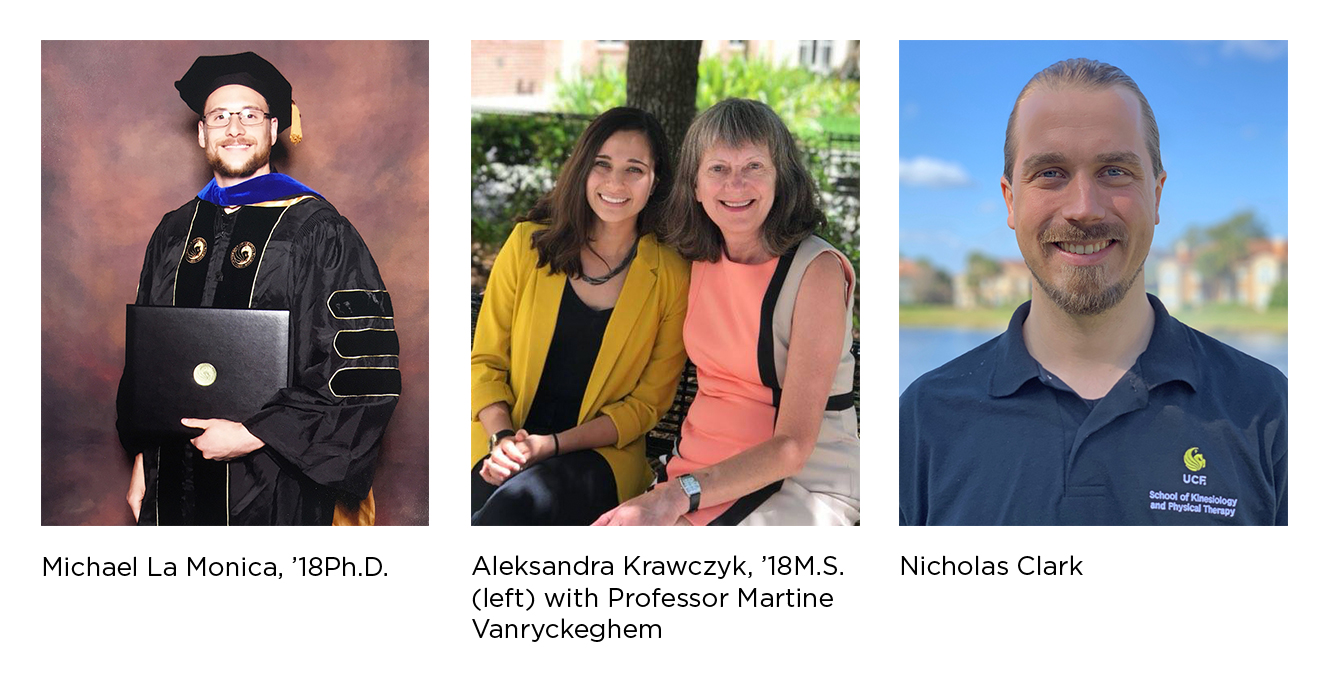 Collegewide
Michael La Monica '18Ph.D. is the recipient of UCF's 2018-19 award for Outstanding Dissertation in the Social Science, Humanities, Education, Business, Art and Health category....
Athletic Training
We congratulate Alyson Grimshaw, LAT, ATC, athletic trainer for UCF Athletics, on earning the March Preceptor of the Month award! Praise for Grimshaw Alyson Grimshaw...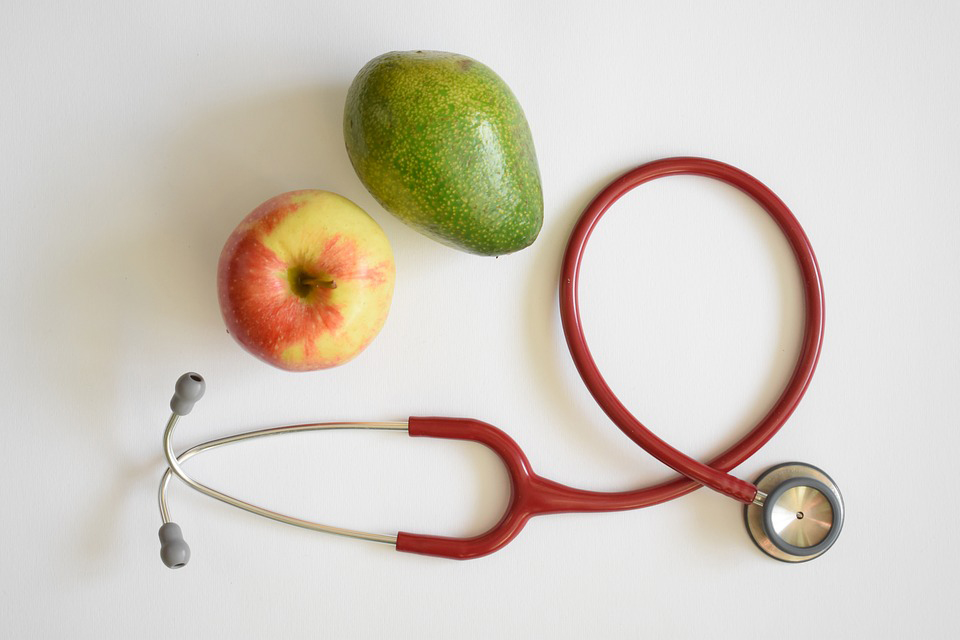 Health Sciences
Valerie Schulz was diagnosed with prediabetes over 10 years ago. After the diagnosis, the health sciences instructor and Registered Dietitian became more mindful of the...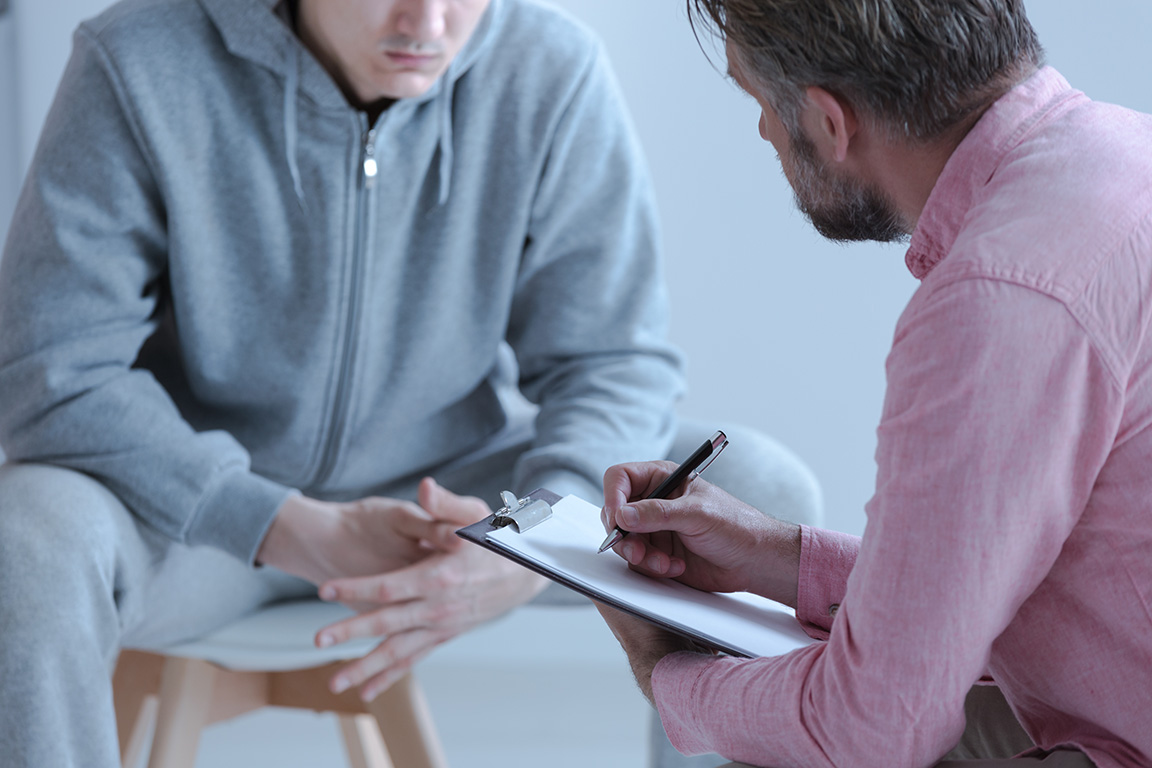 Social Work
AdventHealth is collaborating with the University of Central Florida to address a growing suicide crisis across the nation. The effort is modeled after the Zero...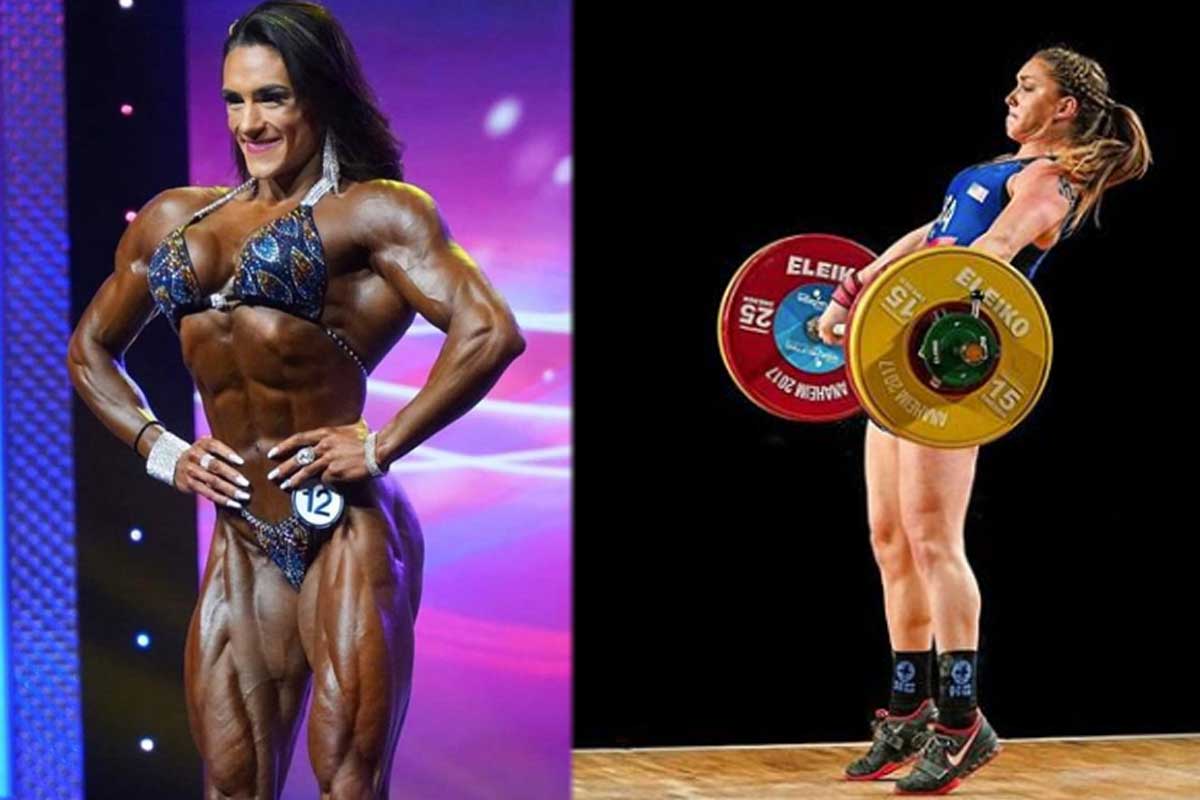 Kinesiology
Elite athletes Natalia Coelho and Mattie Rogers have never met, but they share at least three things in common. Both are majoring in sport and exercise...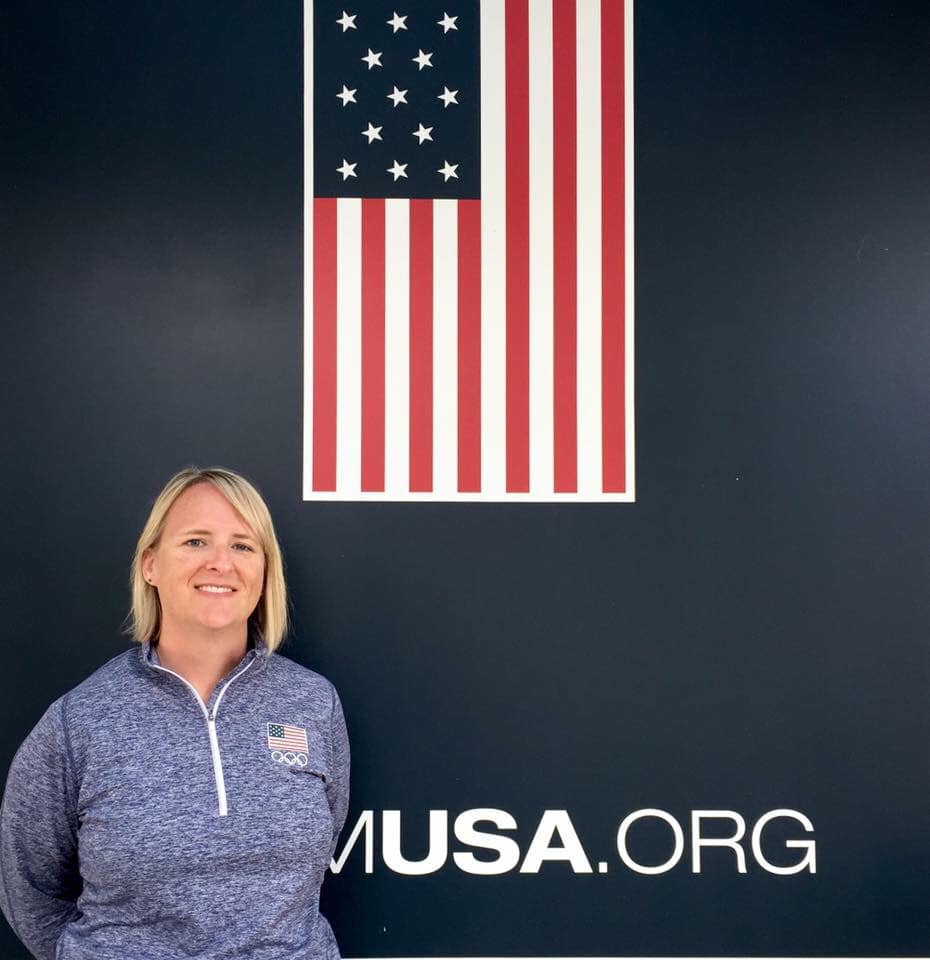 Athletic Training
Dean's Fellow and Associate Lecturer Kristen Schellhase will join other healthcare providers for two weeks in March in Colorado Springs, Colorado, where she will volunteer...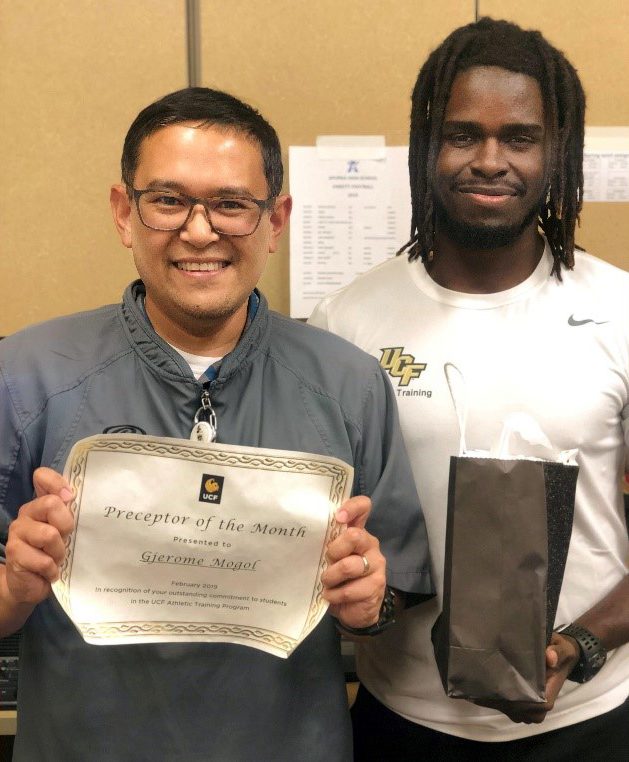 Athletic Training
Congratulations, Gjerome Mogol, for earning the UCF Athletic Training Program's Preceptor of the Month award for February 2019! Mogol is a teacher and athletic trainer at...
International
Fiebe Cuvelier and Maud De Craemer are two students visiting from VIVES University in Belgium for a six-week externship program in the School of Communications...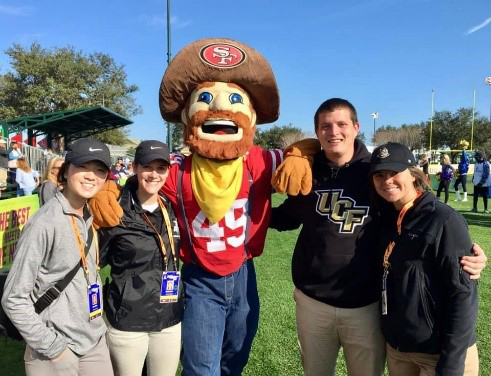 Athletic Training
UCF athletic training students once again had an opportunity to learn from professional sports medicine staff and all-star players in town for the National Football...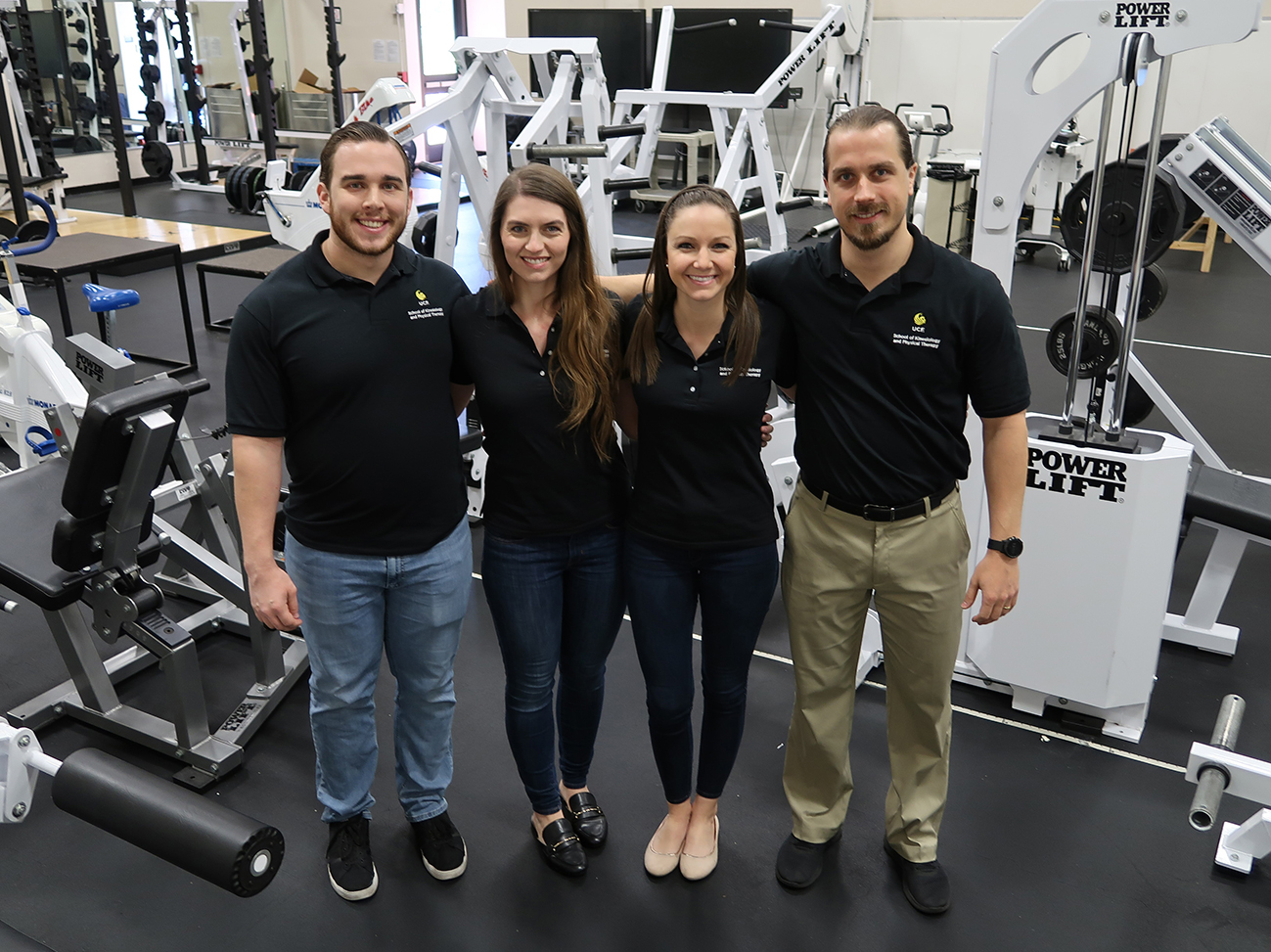 Kinesiology
Six students in the School of Kinesiology and Physical Therapy have each won a $1,500 scholarship from the National Strength and Conditioning Association Foundation. Nicholas...