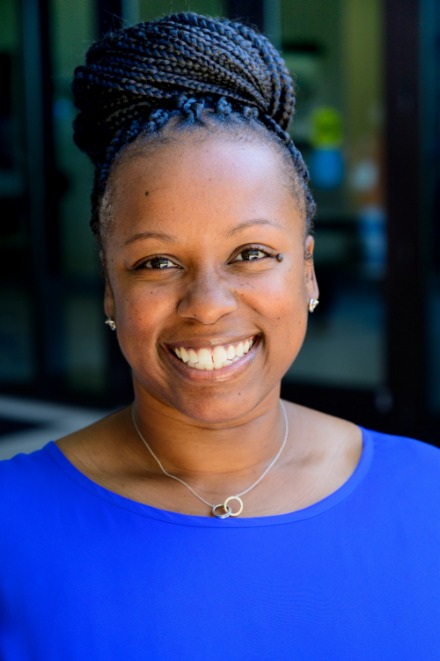 Khalilah Louis Caines, LCSW is earning her Ph.D. in Public Affairs within the social work track and has recently been awarded $5,000 for a 2022-2023 Dissertation Fellowship from the Florida...
When students are interested in the fields of kinesiology and physical therapy, it is often because they want to help people; but students don't need to wait to graduate to...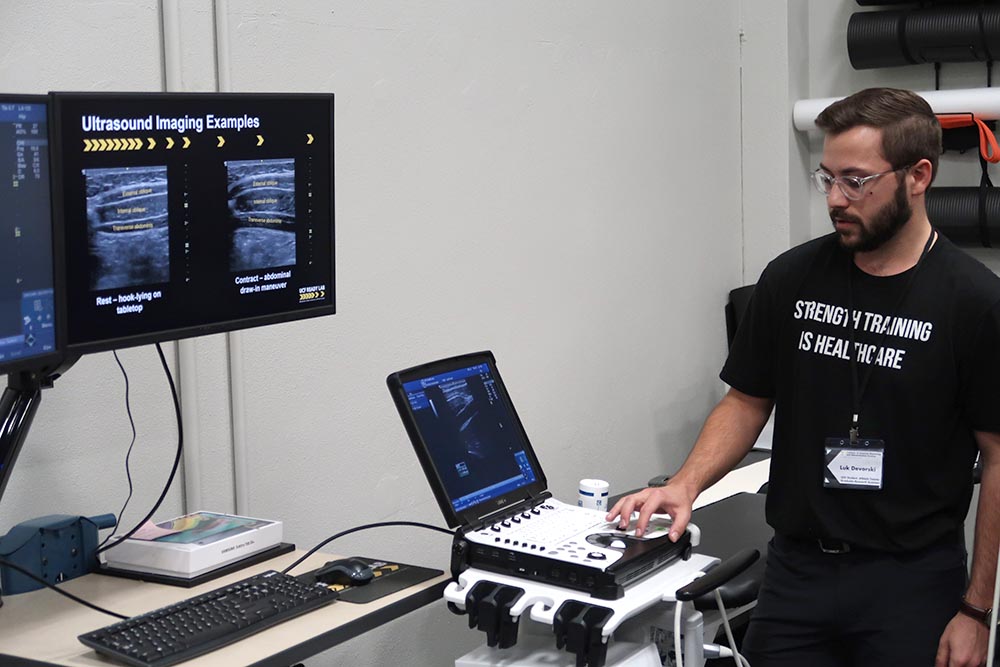 Core Muscles are the Center of Colby Mangum's Research in Athletic Training Assistant Professor L. Colby Mangum, a faculty member in the Master of Athletic Training program Assistant Professor L....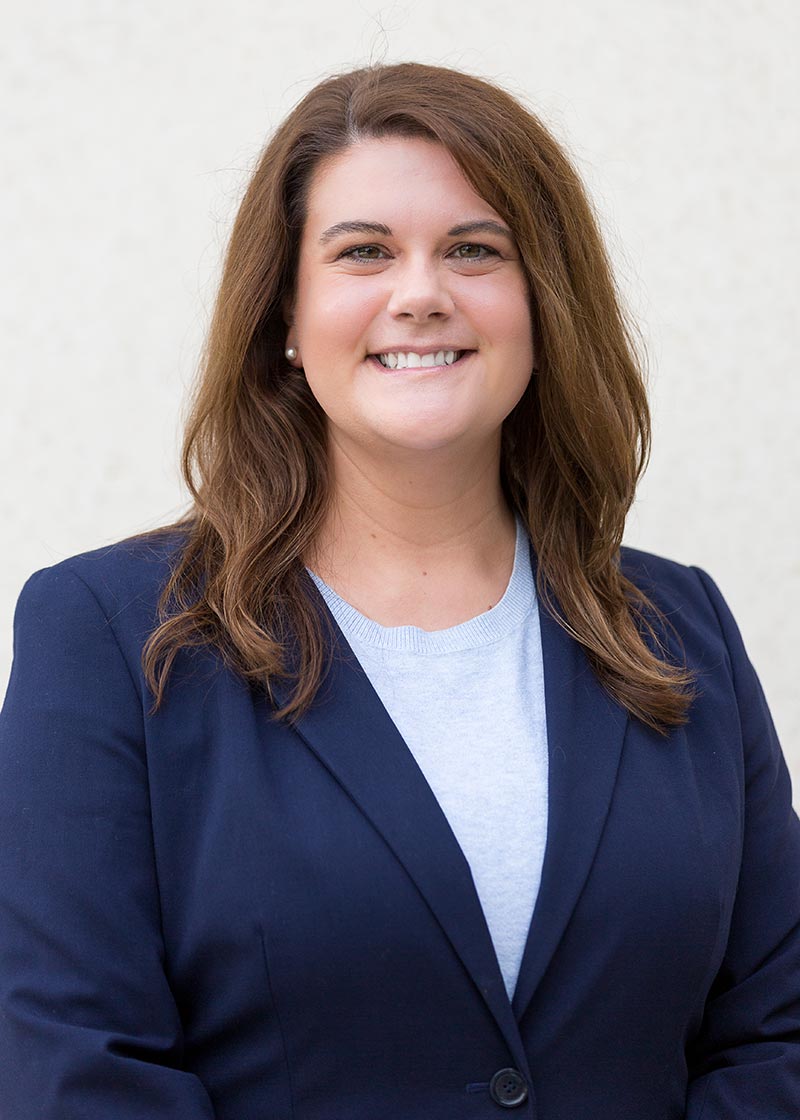 Colby Mangum was recently awarded a grant as a co-investigator through the Department of Defense focused on improving rehabilitation for chronic pain around the kneecap (Peer Reviewed Orthopaedic Research Program...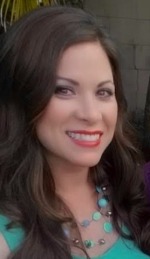 Bachelor of Social Work (BSW) student, Mary Farley is a recipient of the 2022 Summer Undergraduate Research Fellowship (SURF) Program, Track 1 (SURF Fellow). Through this program, Farley will receive...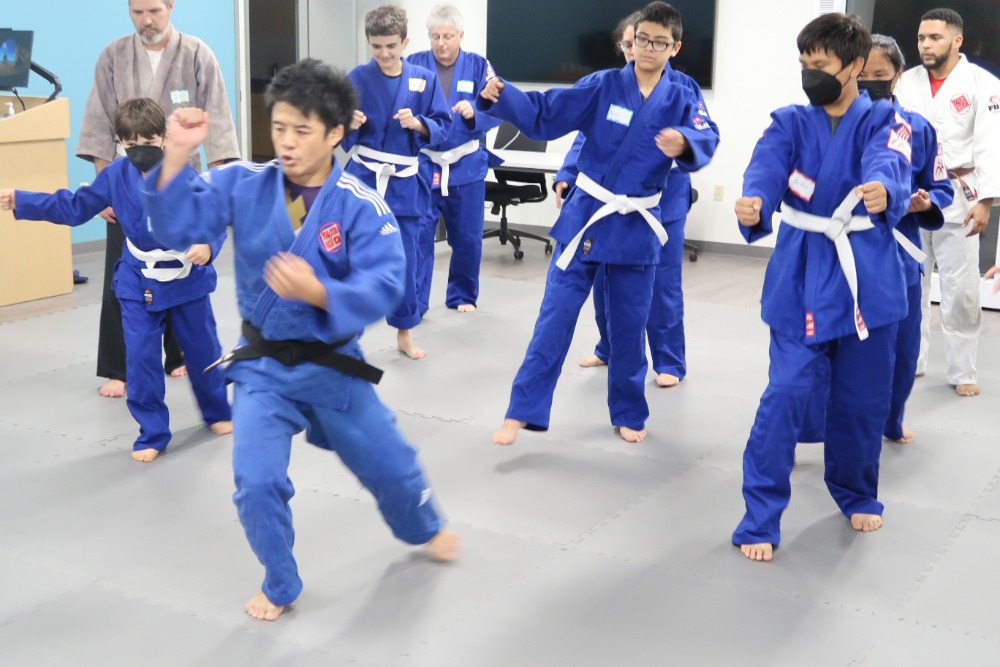 The prevalence of autism spectrum disorder (ASD), a neurodevelopment disorder associated with a range of social communication impairments, restricted and repetitive behaviors, and other health issues, is on the rise...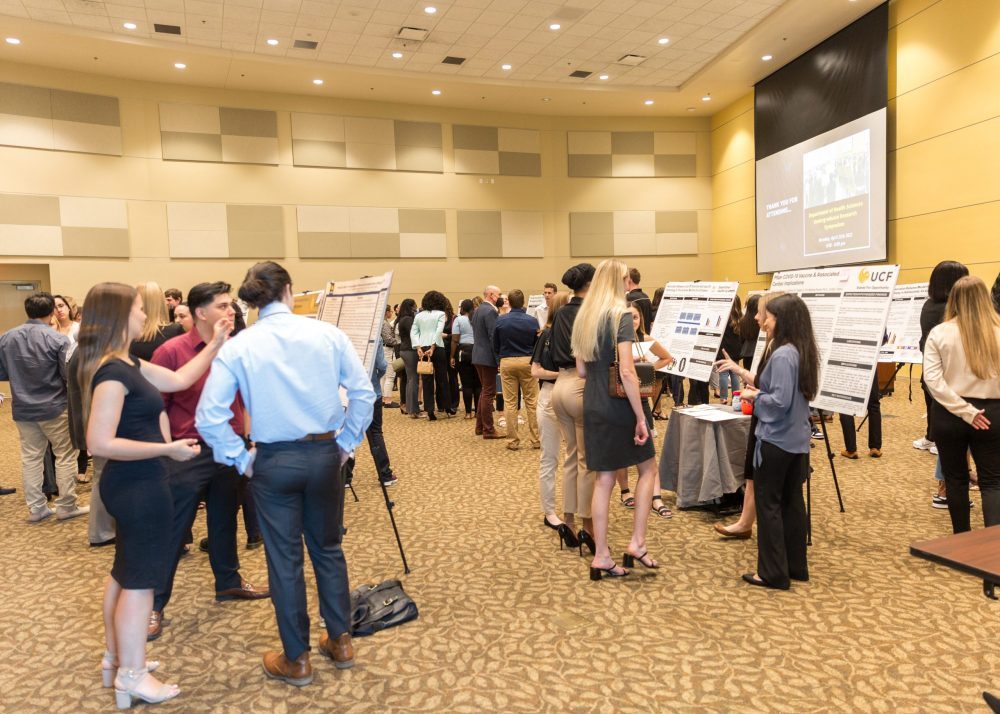 Students enrolled in HSC4730 Applied Health Research Methods presented their research proposals to faculty judges during the Department of Health Sciences Spring 2022 Research Symposium on April 25 at the UCF Morgridge...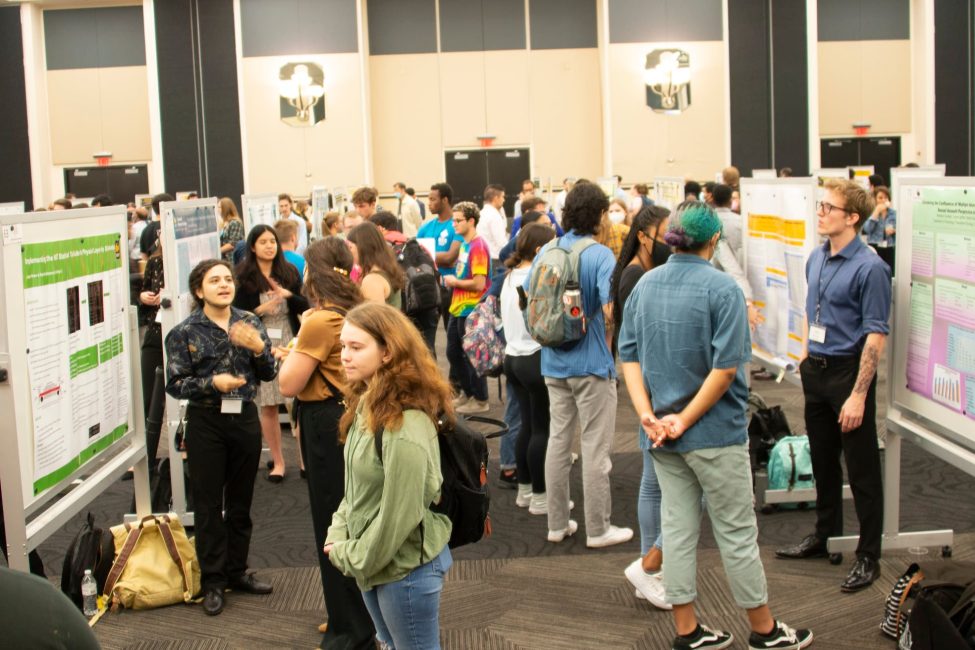 Students from both the undergraduate program and graduate program in Communication Sciences and Disorders presented research posters at the Student Scholar Symposium as part of Research Week. One group received...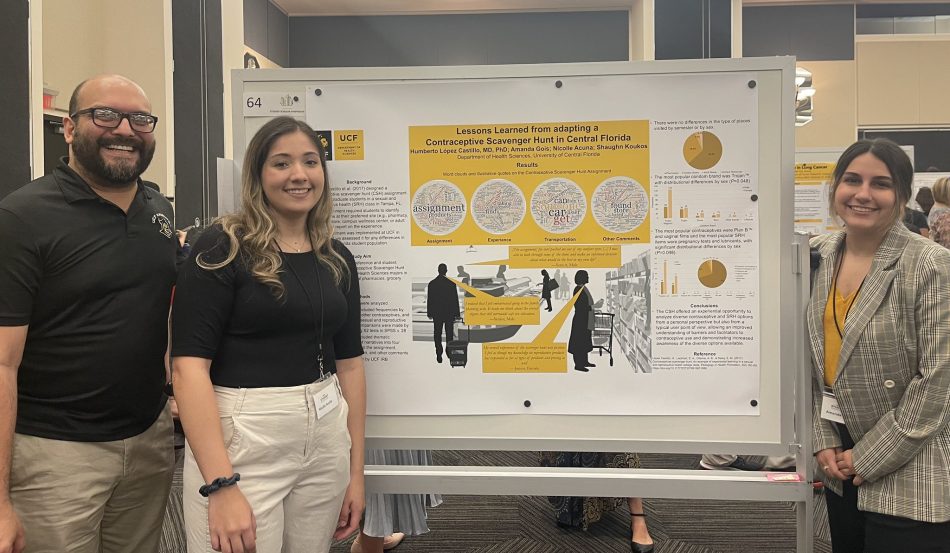 Health Sciences students had a strong presence at the Student Scholar Symposium hosted as part of Research Week.  Twenty poster presentations were presented by about 34 Health Sciences undergraduate students...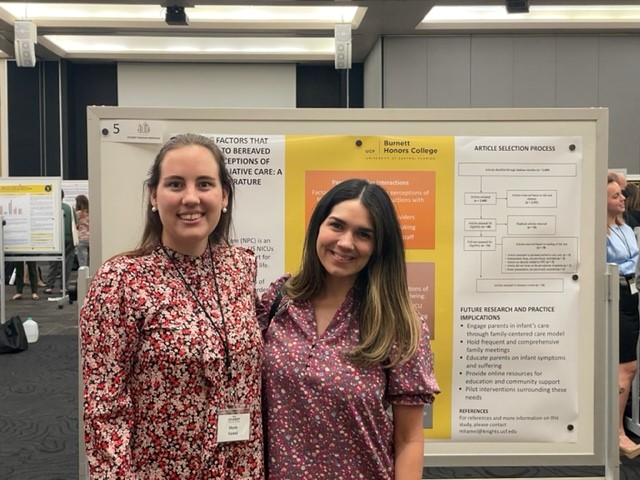 Research assistants (RA) from the School of Social Work's Center for Behavioral Health Research and Training (CBHRT) shared their research at the Student Scholar Symposium as part of UCF Student...