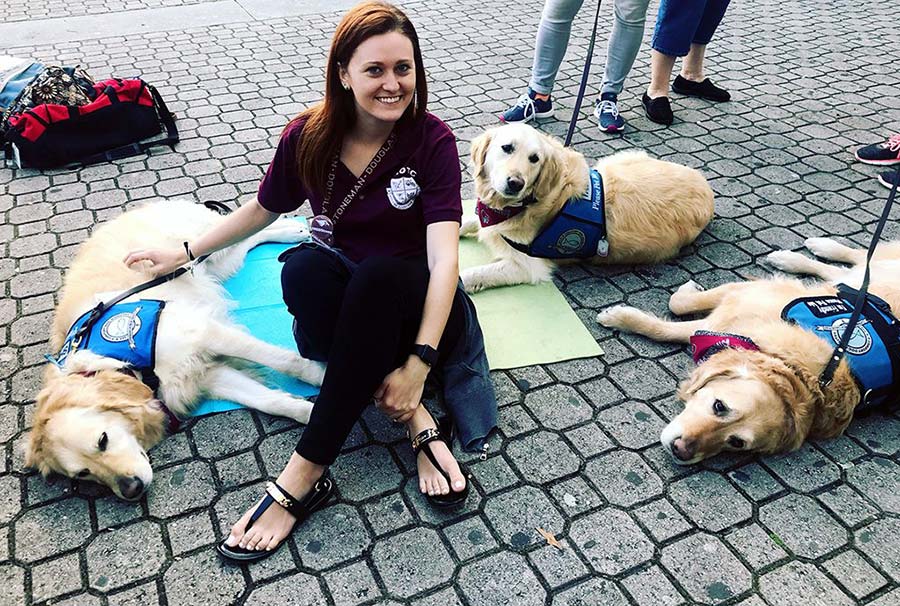 Rachel Archambault '13 '16 is a speech-language pathologist at Marjory Stoneman Douglas High School in Parkland. And while her goal was always to help improve the speech and communication abilities...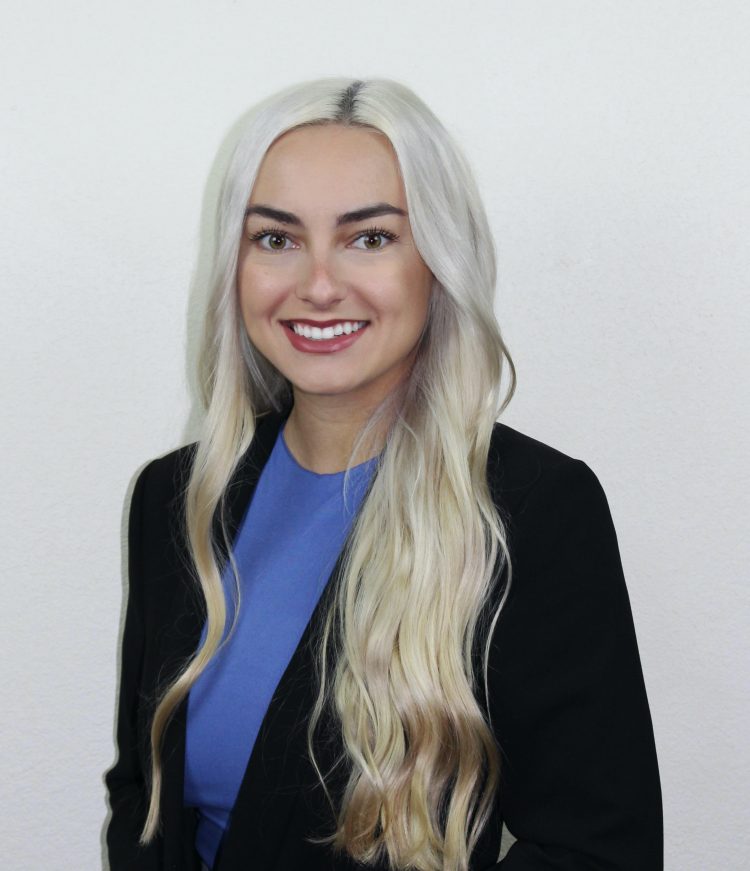 Congratulations to health sciences, pre-clinical track senior Alyssa Church, who was selected to receive the Distinguished Undergraduate Researcher Award (DURA) for the month of February 2021 at the University of...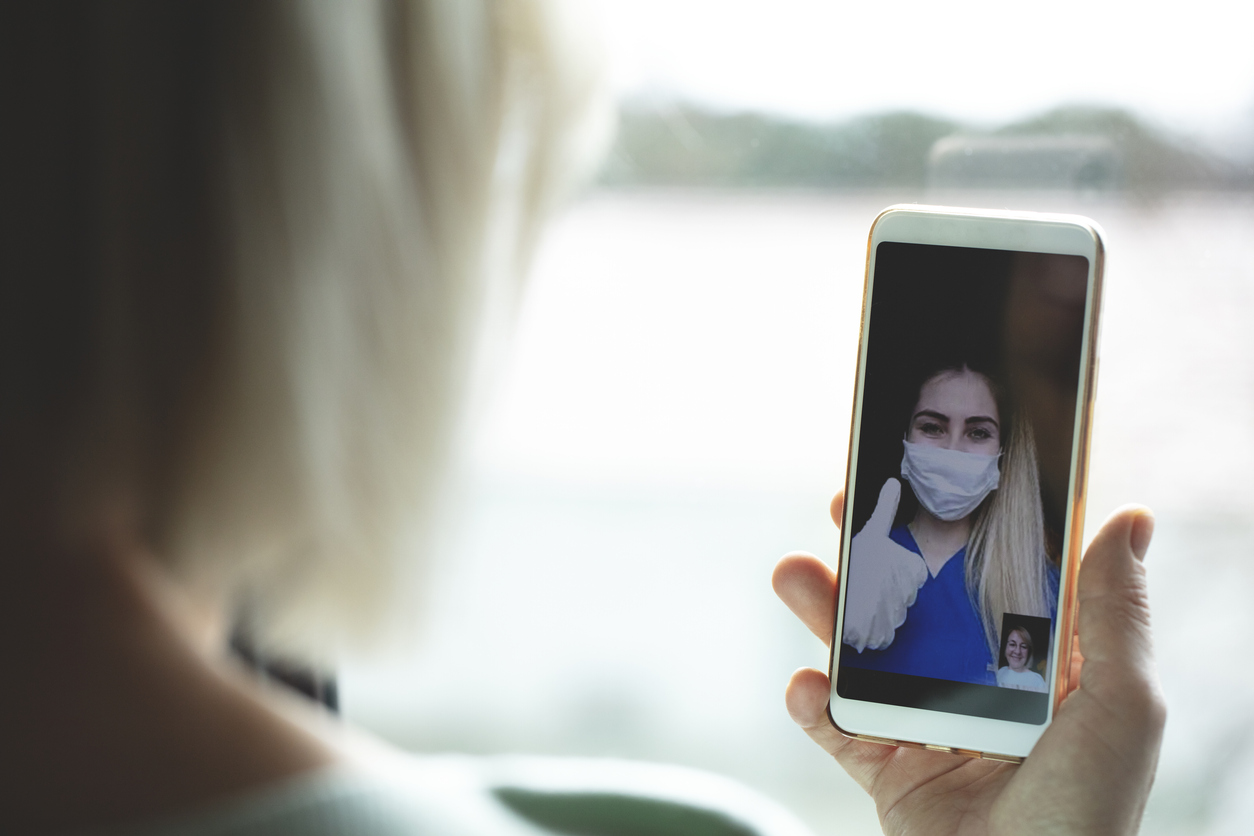 Field education is the signature pedagogy and an important component of social work practice. It prepares UCF Social Work students to serve as clinical and generalist professionals in the real...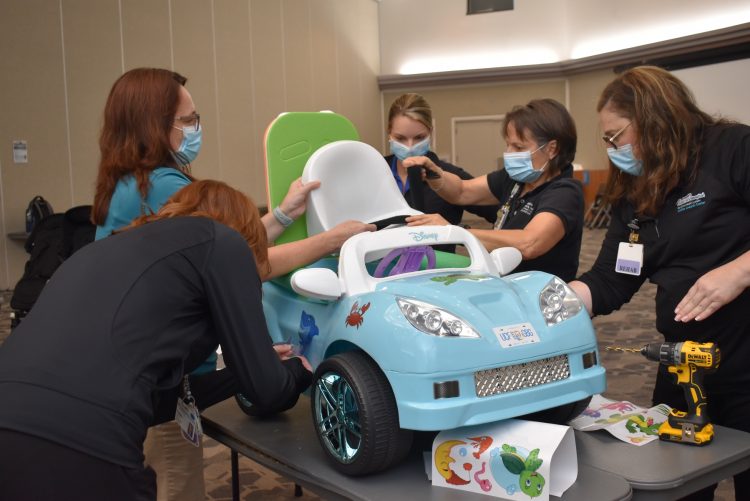 UCF Go Baby Go! builds more than innovative motorized cars that increase mobility in children, it also builds community by bringing children of all mobility levels together. Through a new...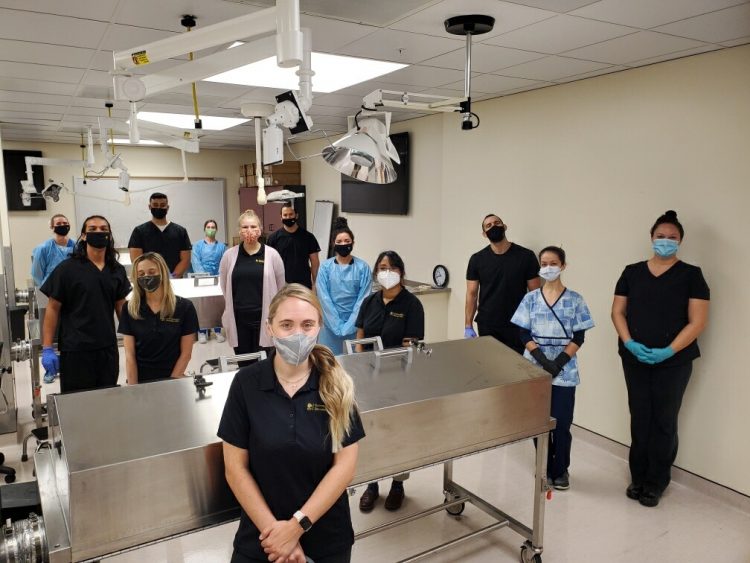 Graduate students in the Communication Sciences and Disorders program teamed up with doctoral students in the Physical Therapy program to learn together in a joint, hands-on lesson about oropharyngeal, laryngeal,...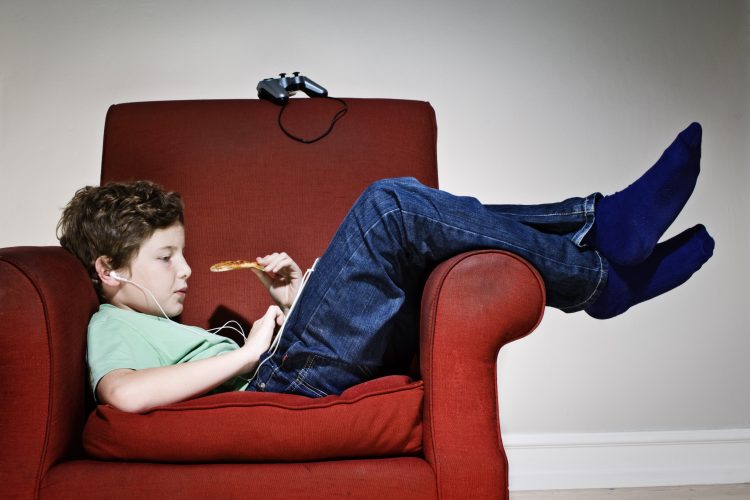 In early March, Keith Brazendale began gathering initial data for his research project on the factors and behaviors that contribute to weight gain among children living in rural areas. After completing the first part of the project, which...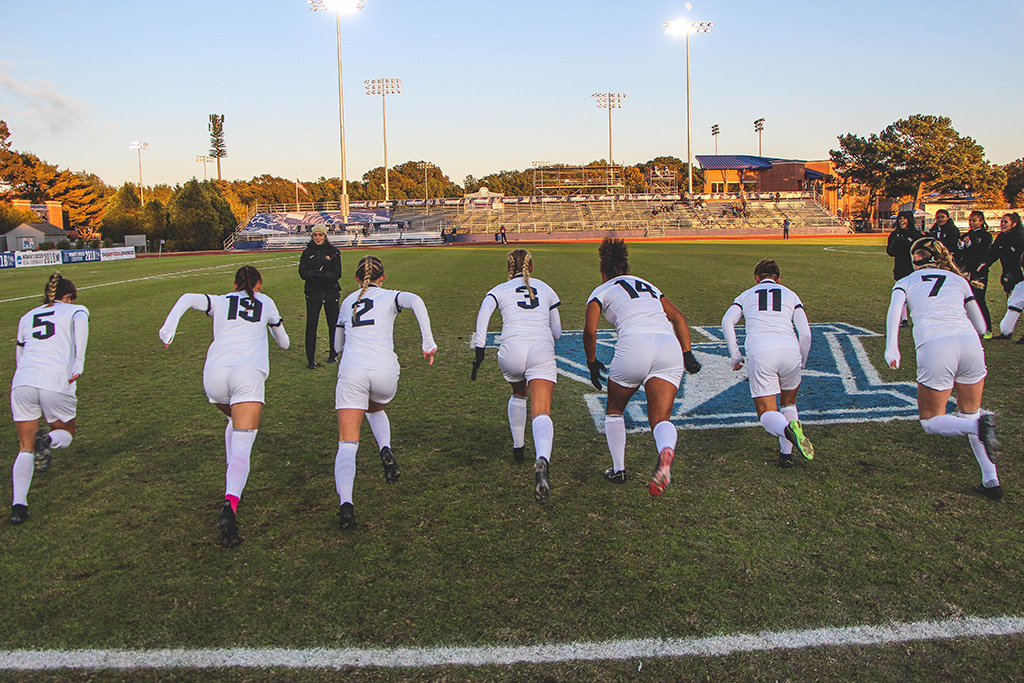 Maxine Furtado is the first recipient of the Jeffrey D. Law Memorial Scholarship for students in the kinesiology M.S. program. Recently, she was able to meet the donors of the...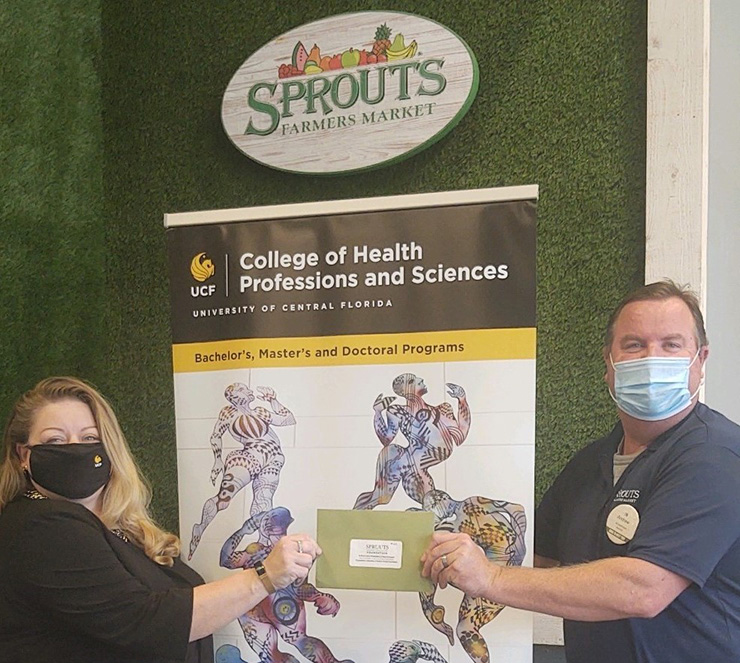 At left, Jennifer Wolf, UCF Associate Director of Development for CHPS, accepts a check from Andrew Linehan, manager for Sprouts Farmers Market. Jeanette Garcia, an assistant professor in the Department of Health...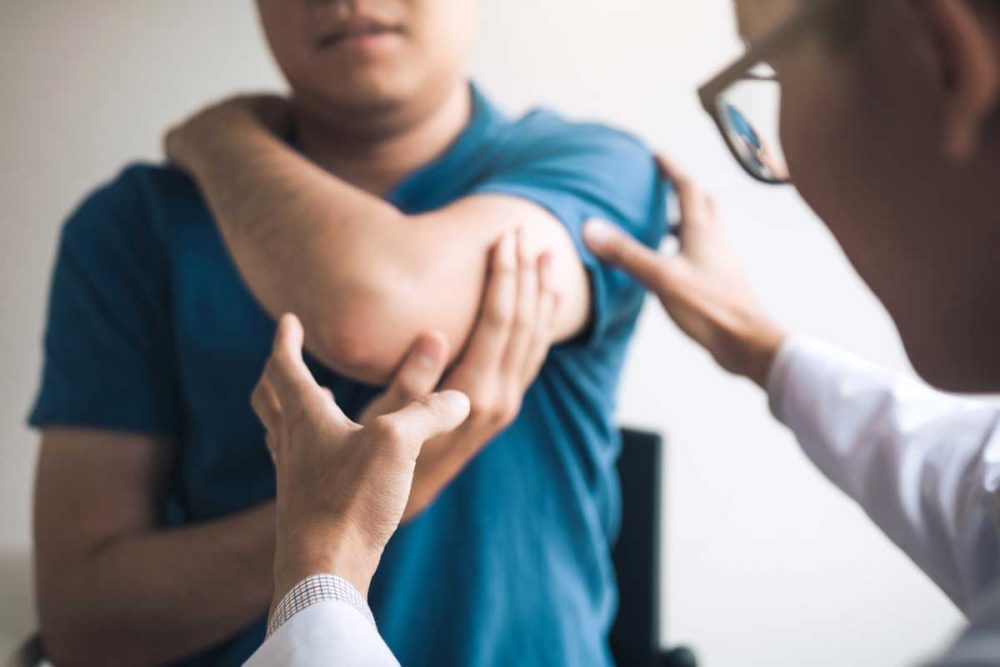 To better address the growing opioid epidemic and evidence of the important role that physical therapists play in caring for patients with pain, UCF's physical therapy program developed a new...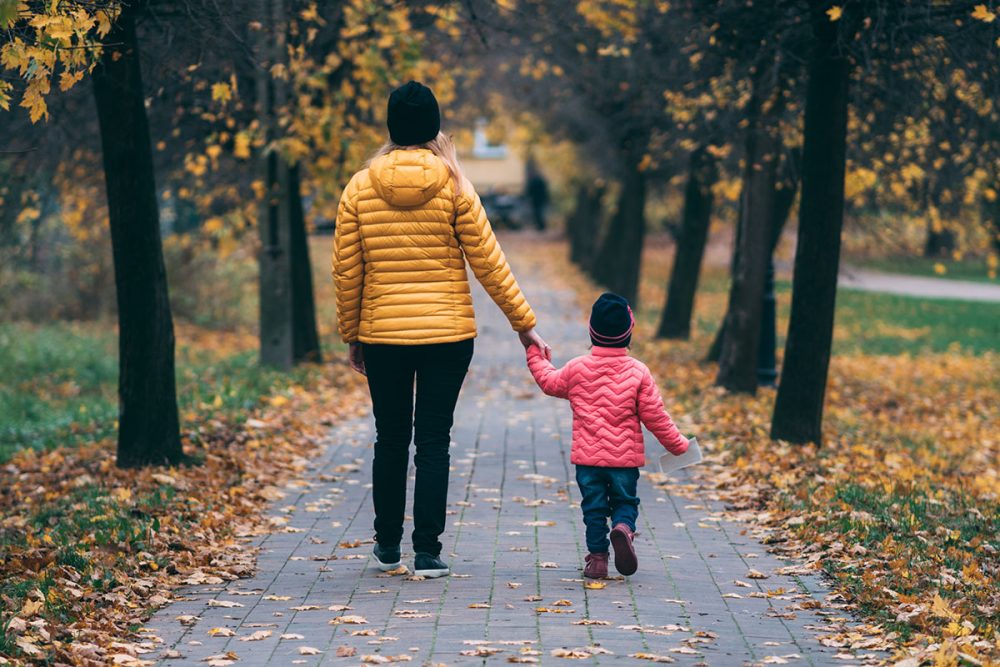 Housing programs can serve as a lifeline for domestic violence survivors and their children – providing them with vital resources to leave abusive relationships and find safety. Various housing models...