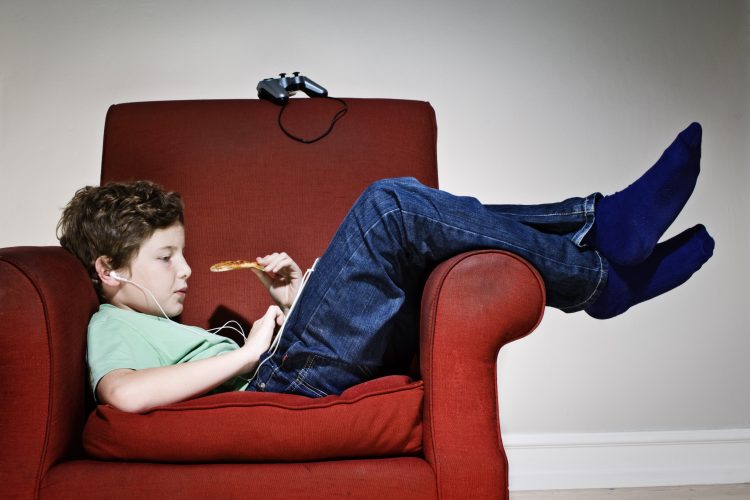 In early March, Keith Brazendale began gathering initial data for his research project on the factors and behaviors that contribute to weight gain among children living in rural areas. After completing the first part of the project, which was conducted in the town of Paisley, located in Lake County, Florida, Brazendale planned to return two weeks after the children's spring break to collect follow-up data.
A week later, COVID-19 changed his entire plan due to statewide lockdowns. While this could have shut down his research, Brazendale, an assistant professor in the Department of Health Sciences, found a way to use the situation to his advantage.
"I realized that the lockdown could have a really detrimental impact on children's health and decided that we should try to collect data to see if this was the case," said Brazendale. "I had measured the children's heights and weights right before COVID, so I decided to see if the COVID quarantine had an effect."
The premise for this decision was based on a theory developed by Brazendale called the "Structured Day Hypothesis." Brazendale developed this hypothesis based on data showing that children gained an alarming amount of weight during summer breaks, a time when kids are less likely to keep a routine schedule compared to the school year when children are more likely to have scheduled sleep times, consistent eating occasions, and routine physical activity opportunities. Fortunately for Brazendale, the pandemic and remote learning gave him a new scenario to test his hypothesis.
With a revised research protocol in place, Brazendale worked with key partners in Paisley to continue data collection following established COVID-19 safety protocols.
"Parents were happy to see that the research could continue in a safe way, and they saw even greater relevance during a time when so much was changing in their children's lives," he said.
Five months after collecting his initial data, Brazendale returned to Paisley to measure the children's height and weight.
"What I found was that these children gained a significant amount of weight above what you would expect to see as normal growth. This extended 'less-structured' time, definitely impacted weight gain and was similar to what you might see after a five-month summer break."
A research manuscript describing these findings is currently under review for publication in a peer-reviewed journal. Brazendale hopes it will raise awareness among other researchers who are drawing links between the pandemic and health outcomes.
"It's always nice when you can take lemons and make lemonade," he said. "And it might lead to something else even more impactful. That's the great thing about research – it has a way of producing some positive unintended outcomes."