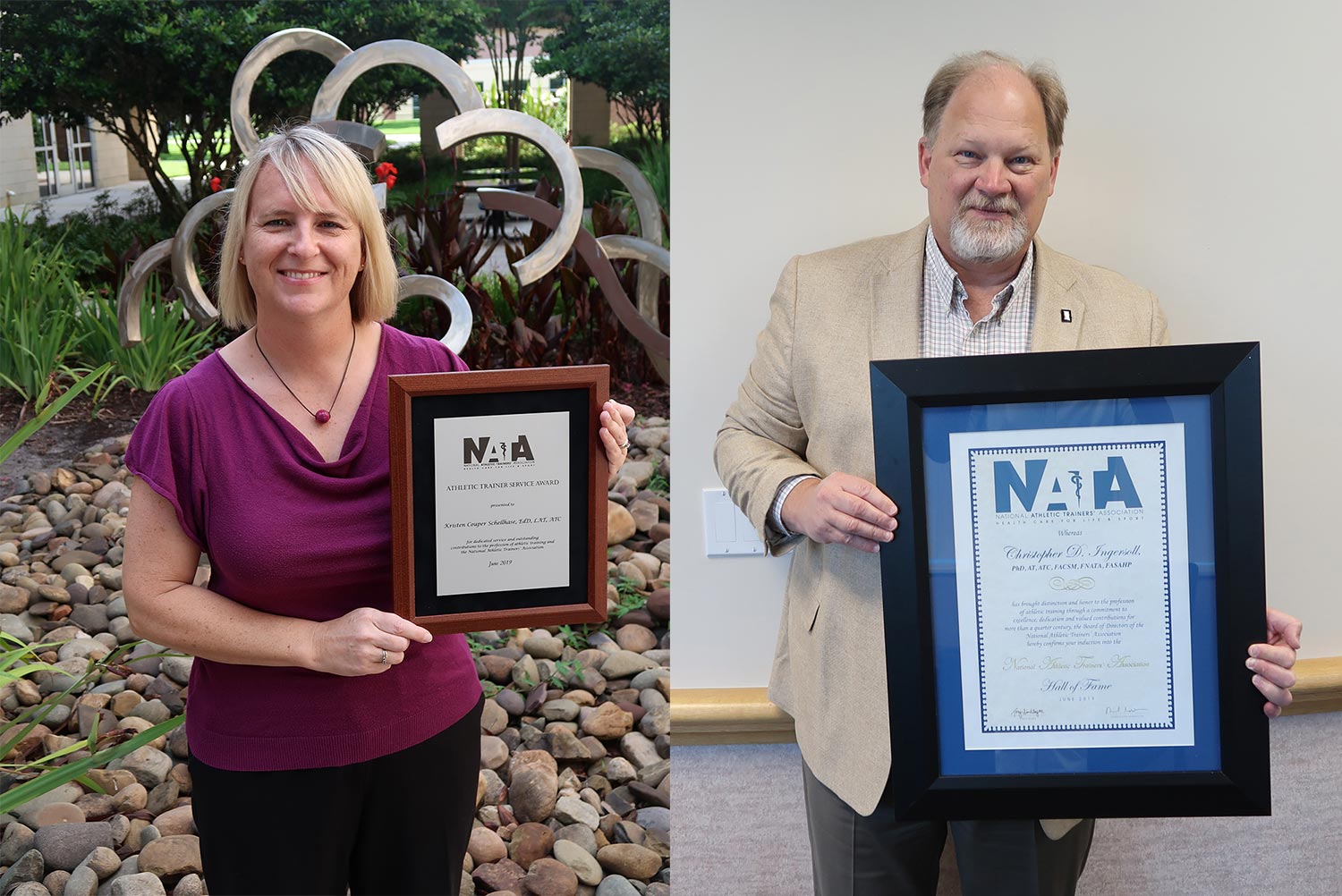 The National Athletic Trainers' Association recently recognized Dean Christopher Ingersoll and Kristen Schellhase, associate lecturer and athletic training program director, during the organization's convention in July.
Schellhase received the Athletic Trainer Service Award. This award recognizes NATA members for service to the athletic training profession at the local and state level.
Athletic training instructor Carlos Gual nominated Schellhase for the award for her service as the Education Chair of the Athletic Trainers' Association of Florida and her service on the Board of the Orlando Orthopaedic Center Foundation.
"I've been blessed to be a part of some amazing committees where I have seen the profession change in front of my eyes," Schellhase said. "It's nice to be recognized for the hard work you do. But I get more out of it than I put into it."
Ingersoll was inducted into the Hall of Fame. The NATA Hall of Fame exists to recognize athletic trainers who exemplify the mission of the NATA, which is to represent, engage and foster the continued growth and development of the athletic training profession and athletic trainers as unique healthcare providers.
Ingersoll joins more than 250 athletic trainers in the NATA Hall of Fame for his work and dedication in the field.
"My hope for the future of this profession is that all people who could benefit from the services of athletic trainers can access our services," Ingersoll said.