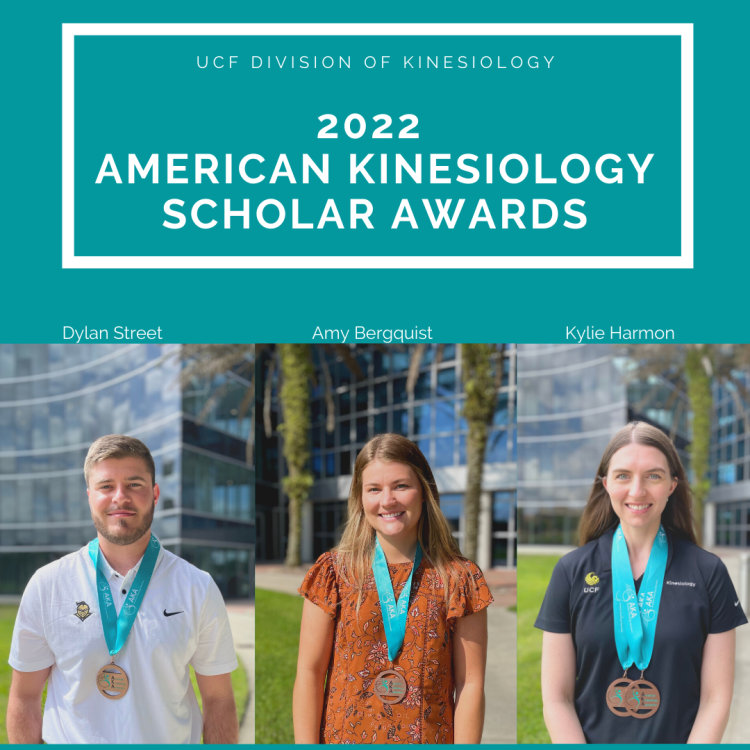 Congratulations to three students from the Division of Kinesiology who recently received Institutional Level awards from the American Kinesiology Association:  Kylie Harmon – recipient of the Doctoral Scholar and Graduate...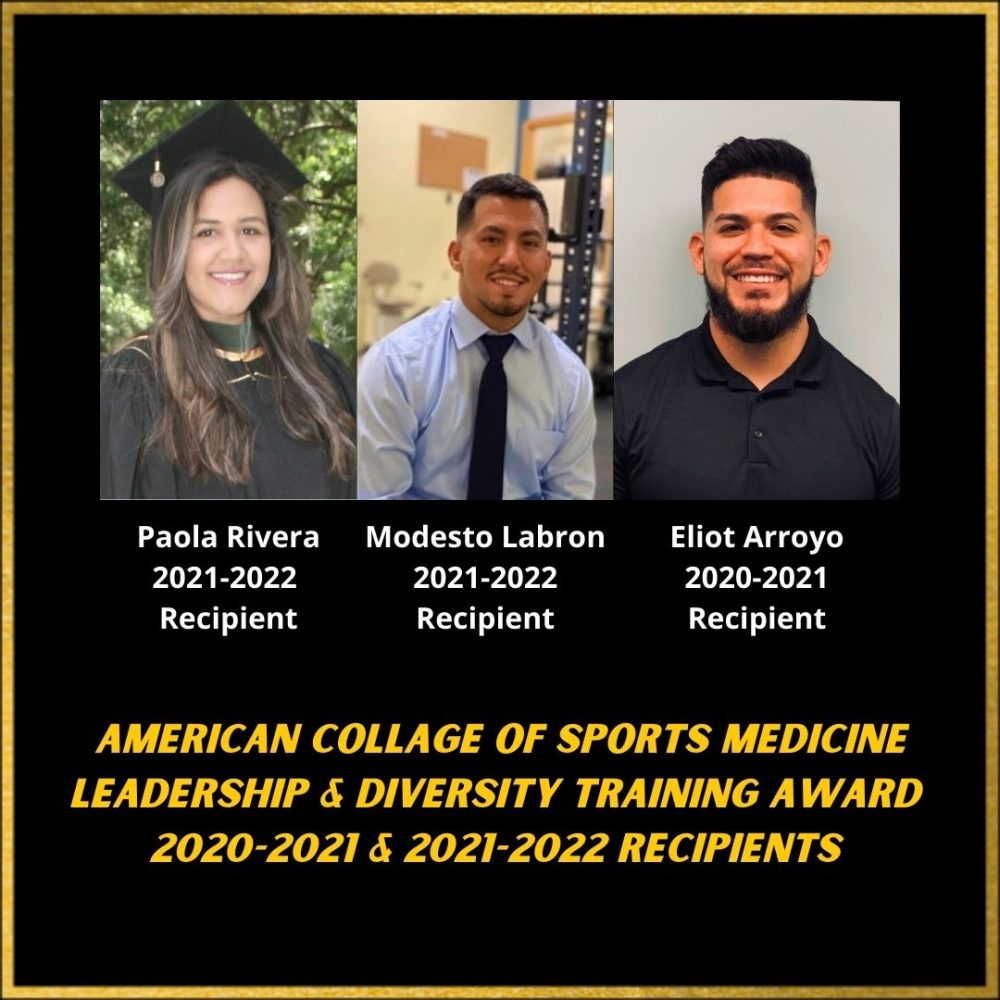 Congratulations to our Division of Kinesiology students who received the Leadership & Diversity Training Award from the American College of Sports Medicine: Eliot Arroyo '15, '17MS, a graduate from the...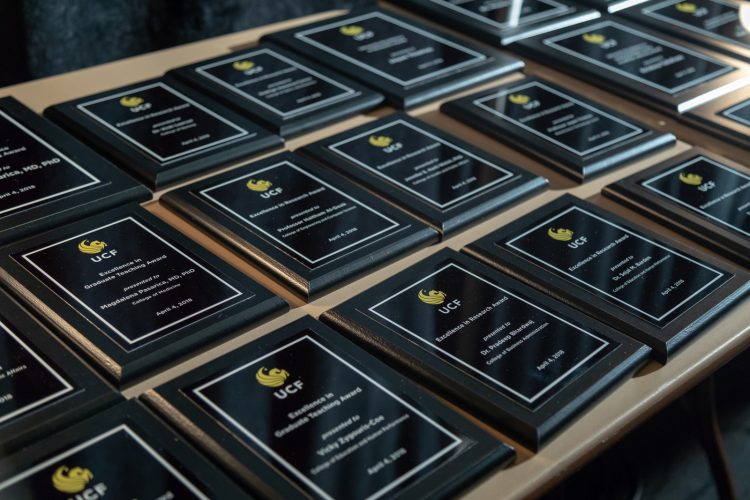 Congratulations to Adam Wells and Eunkyung "Muriel" Lee for receiving the 2022 UCF Teaching Incentive Program award. This award is presented to UCF faculty members who demonstrate teaching productivity and...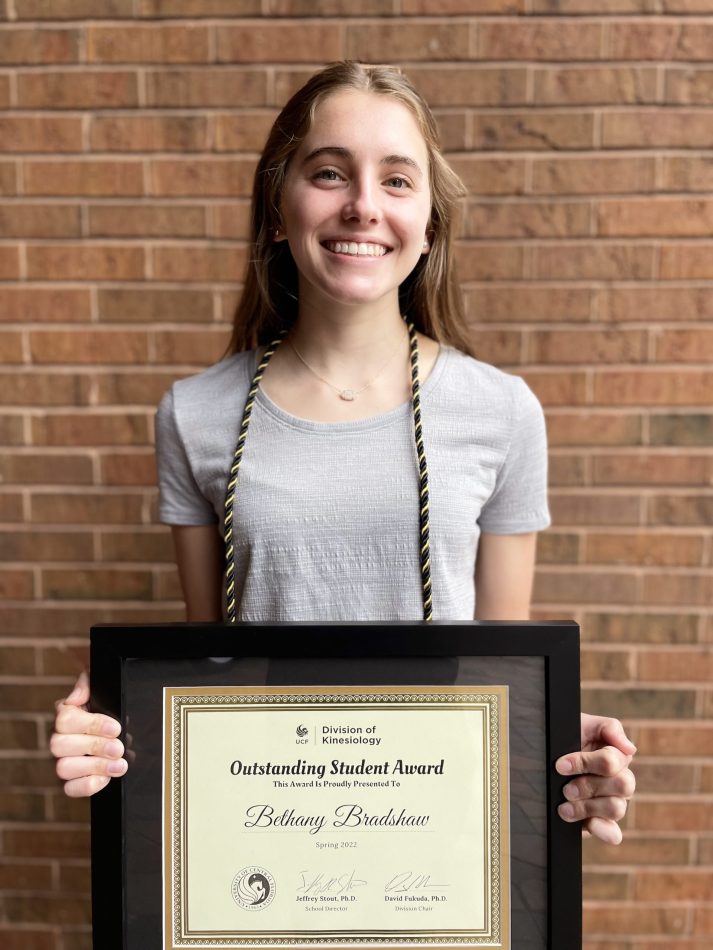 Congratulations to Bethany Bradshaw, who has been selected as the spring 2022 "Outstanding Student" for the Division of Kinesiology.  This award, presented to one student each fall and spring semester,...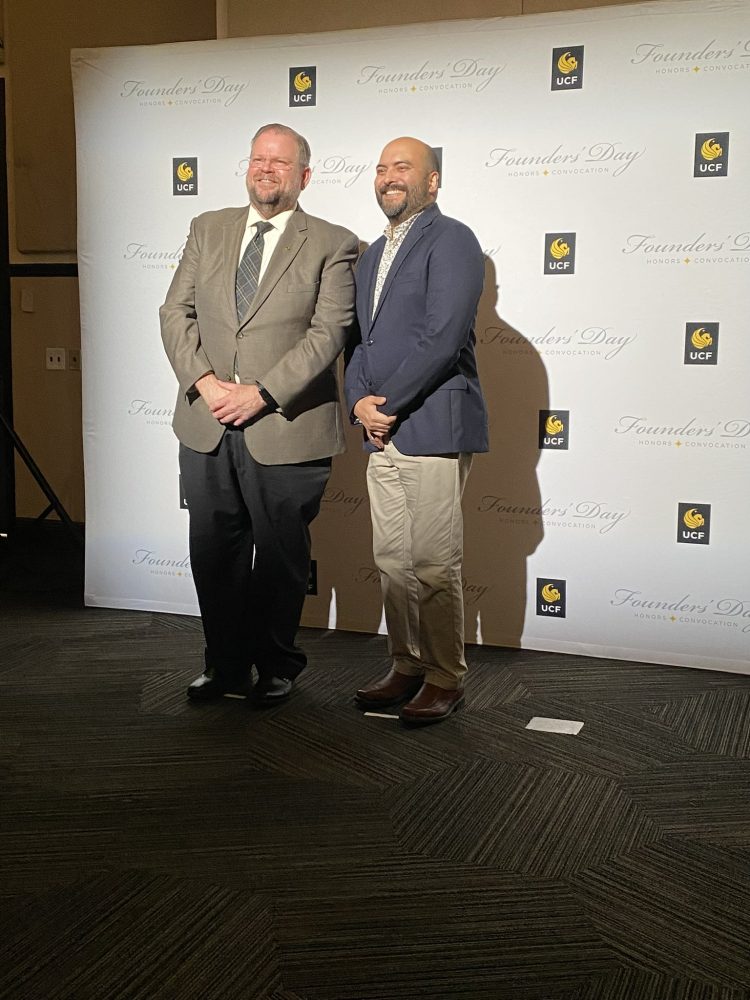 Congratulations to the faculty and students in the College of Health Professions and Sciences who were recognized at this year's UCF Founders' Day award ceremony on April 6.  Excellence in...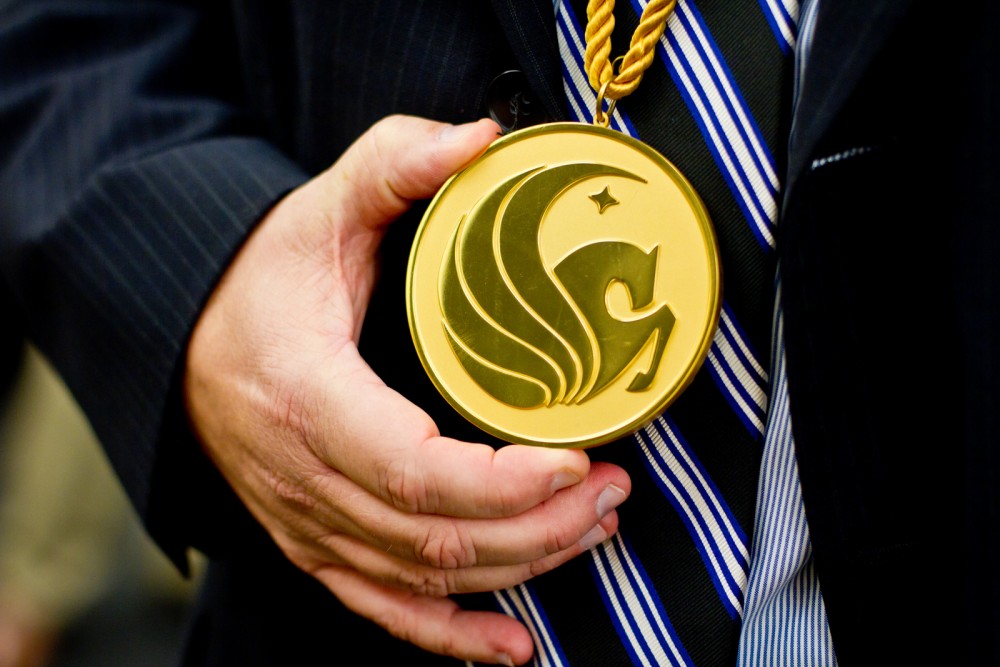 The Founders' Day Honors Convocation celebrates those who contribute to UCF's growing quality and impact. UCF has never followed what other universities have done, and the future of the university...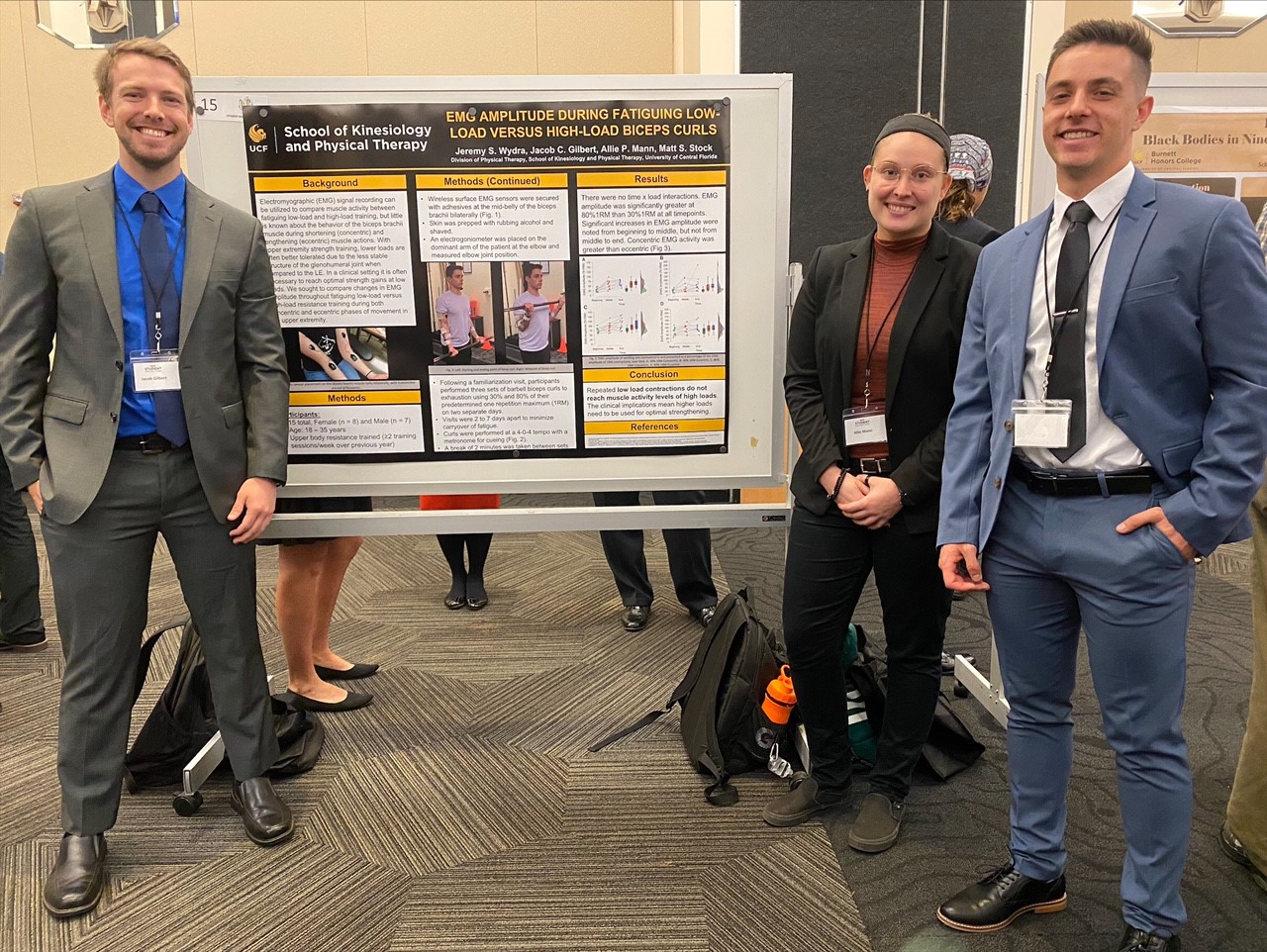 As part of Research Week, students from the School of Kinesiology and Physical Therapy showcased their research in exercise physiology and rehabilitation. The research spans five academic programs, and includes...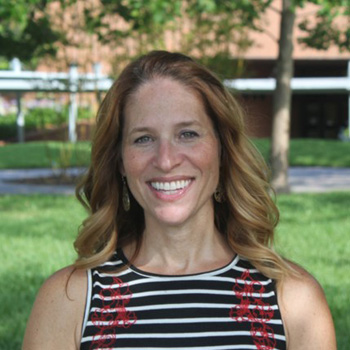 The UCF Graduate Council has awarded Erica Goldstein, a graduate assistant within the School of Kinesiology and Physical Therapy, with the Excellence in Graduate Student Teaching Award. This award is...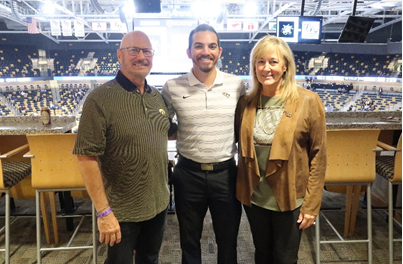 Last year, kinesiology student Christian Torres '16 was awarded the Jeffrey D. Law Memorial Scholarship, a scholarship given to graduate kinesiology students to honor the legacy of Jeffrey Law –...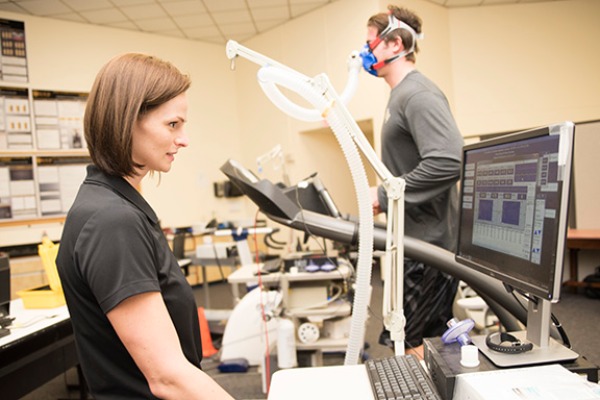 A new student organization is providing graduate students in kinesiology with the extracurricular experiences and career preparedness that helps them launch successful careers in the field.   Paola Rivera, a current...