News: Communication Disorders Clinic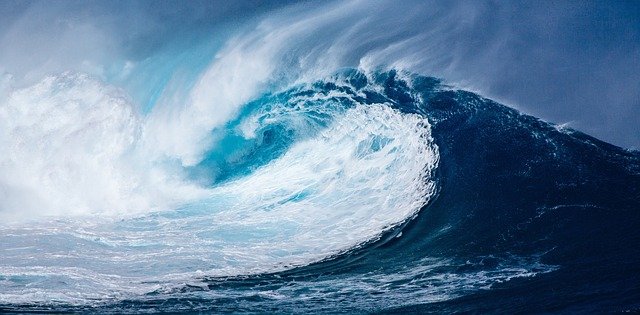 In a video taken on Carlos Caram Dallapiccola's first day at the University of Central Florida's Aphasia House, his limited verbal speech is punctuated by the word, "Disculpa." Aphasia House...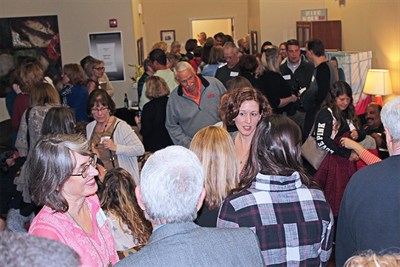 International leaders who study and care for people who've lost their ability to speak recently gathered at UCF to discuss new therapy that can profoundly improve a client's quality of...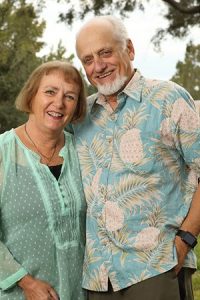 The silence of aphasia — a disorder that results from damage to parts of the brain that control language and speech — has the power to destroy lives. But through...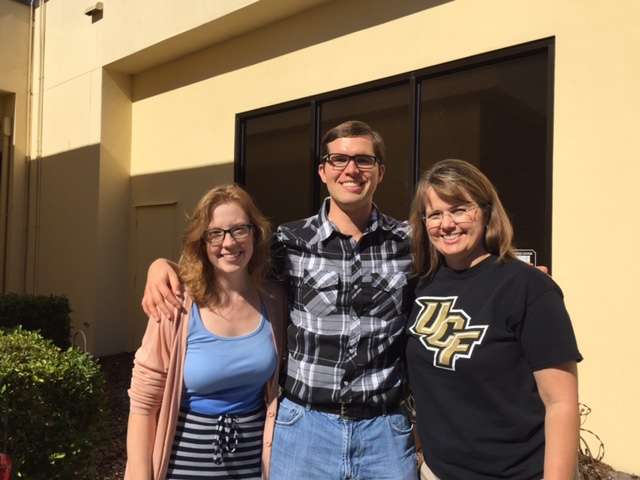 Strokes are becoming more common in individuals aged 25-44, reported Abe Aboraya in a Dec. 5 segment on WMFE 90.7, a PBS affiliate. Learn how Aphasia House is providing help for young...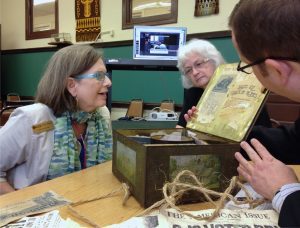 The Public History Center in Sanford, Fla., is partnering with UCF's Aphasia House to create a collection of History Troves designed to help individuals with aphasia tell stories, wrote UCF doctoral...
When he was named co-winner of the Rich and Helen DeVos Community Enrichment Award last March and was granted $50,000 to donate to charities of his choice, Victor Oladipo quickly...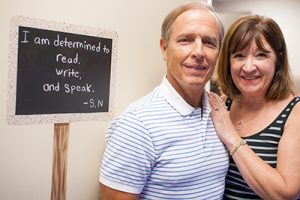 Stuart Neale is a stroke survivor who worked to regain his speech in intensive therapy sessions offered by Aphasia House. Read about his story in "Word by Word," a feature article published in UCF...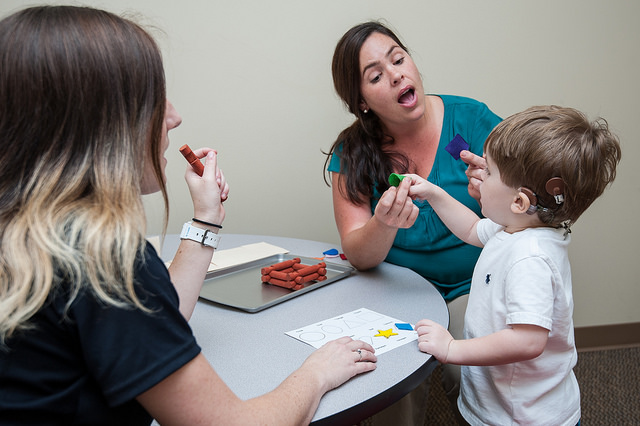 The Communication Disorders Clinic will hold an open house from 1-3 p.m. on Friday, Oct. 9 to showcase its new state-of-the-art facility in Central Florida Research Park, next to the...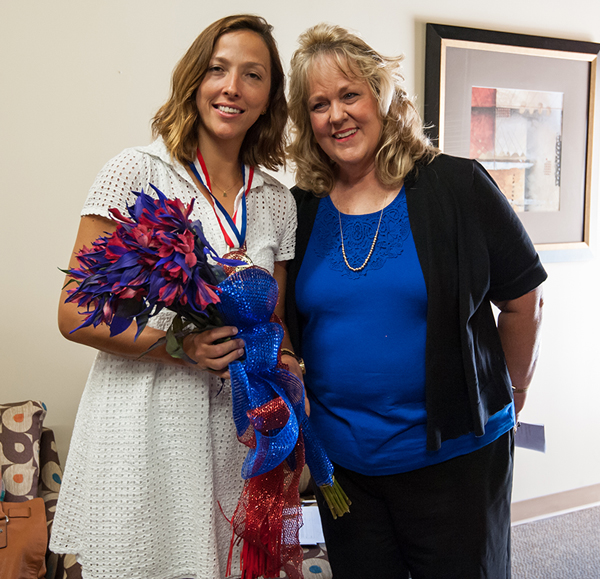 This Fourth of July, Fernanda Mello has much to celebrate: becoming a U.S. citizen as a result of working hard to master English following her arrival in Orlando from her...
The Communication Disorders Clinic is pleased to welcome Janel Cosby, Au.D., Ph.D., CCC-A, F-AAA, (right) as its new audiologist and a clinical lecturer. Cosby is a native of Orlando and UCF alumna,...