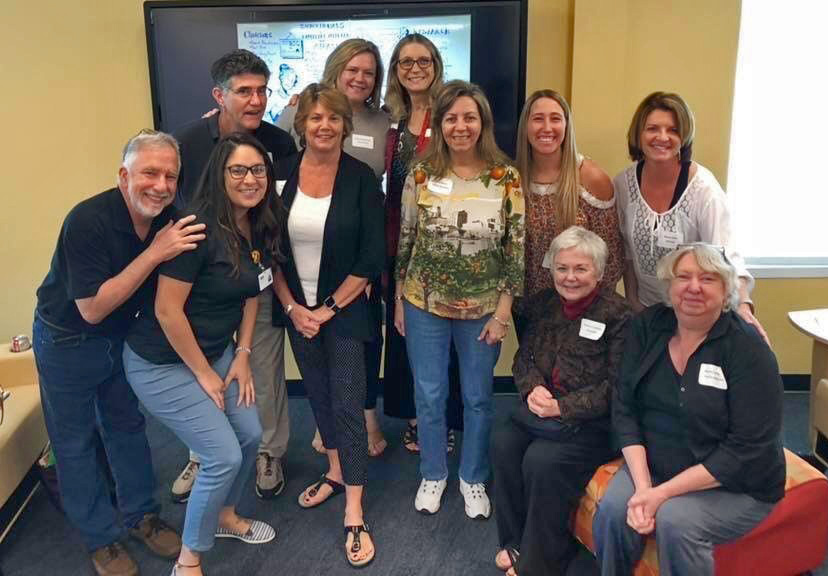 UCF Aphasia House  has been selected as one of four aphasia research incubator hubs throughout the country, representing the southeast region. The opportunity comes as a result of a collaboration between  Aphasia House and  Jackie Hinckley, associate professor at Nova Southeastern University, who recently received a $247,822 grant from Patient Centered Outcomes Research Institute, an organization that funds studies that help patients and those who care for them make better-informed healthcare choices. Hinckley is a longtime partner with UCF's Aphasia House.
"We are thrilled to once again partner with Dr. Hinckley," said Amy Engelhoven, director of UCF's Aphasia House. "She has been instrumental in many advances in aphasia therapy and research, and we value her insight into patient-centered outcomes research.
The grant – PCORI's first-ever to aphasia programs – brings together research teams of aphasia researchers, clinicians, patients and their families, and other consumers who live day-to-day with aphasia and its challenges.
The project, dubbed "BRIDGE 2.0," is approaching clinical research radically different than past research in the field. Engelhoven says she sees advantages to this new way of collecting data.
"In the past, we used to come up with our own hypotheses and then look to the literature to support it," Engelhoven said. "But as we have found, the research lab is not the real world and does not necessarily account for the human factor. Patient-centered research not only takes hard science into account, but it also relies on data from the human experience."
Engelhoven is working with her colleague Lauren Bislick as regional coordinators for the project. They will ask persons with aphasia and their families and caregivers what they perceive the as their greatest challenges in receiving care: What does your day-to-day life look like? What would you like to change? Then, the established research groups will determine next steps to solving the issues.
"It's a radically different way of research," Engelhoven said. "Very rarely do aphasia patients and those who care for them have a voice in identifying what can be done better. But if you think about it, it's an approach that makes the most sense."
Patient-centered outcomes research began in 2010 as a direct result of the Affordable Care Act, but Engelhoven said that even before then, parents of children with cancer or other chronic diseases were always asking "Why?" or "Why not?"
Bislick and Engelhoven have started reaching out to aphasia centers, hospitals and rehabilitation centers throughout the southeast to invite stakeholders to participate in the project, Bislick said.
In late March, Aphasia House will host a town hall to bring together stakeholders across Florida for a summit about the new research project. To participate, contact Lauren Bislick and Amy Engelhoven.
"We want the people who are living with aphasia each day to join us," Bislick said. "They know better than us what they need to help improve their quality of life."