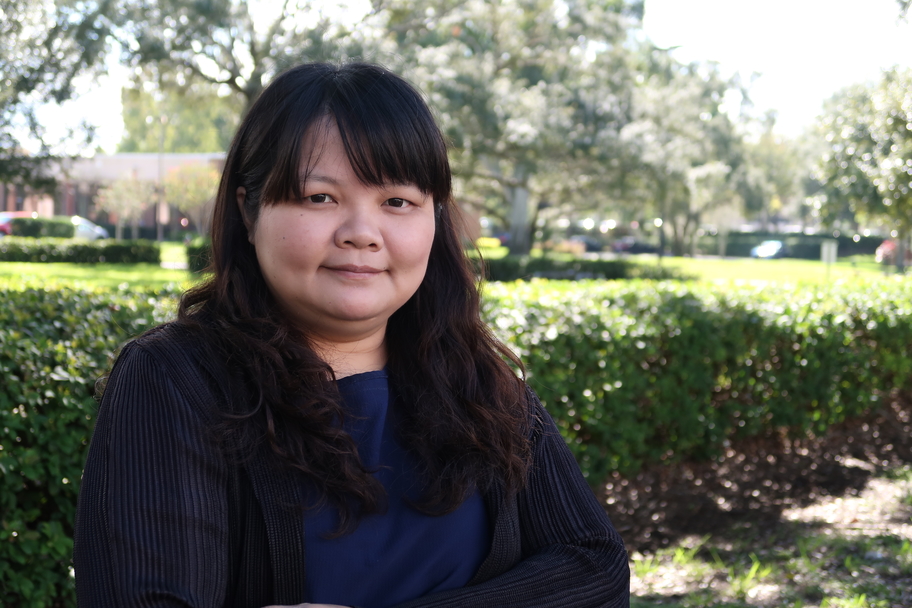 Ching-Yi Liao joined the faculty of the College of Health Professions and Sciences as a post-doctoral scholar for the investigational team for two research projects funded by the National Institutes of Health (National Institute on Deafness and Other Communication Disorders). Liao will be heavily involved in the data analysis and dissemination phases of both investigations which focus on improving young children's use of augmentative and alternative communication (AAC) technologies to facilitate language development and functional communication. 
She came to UCF from Texas A&M University in College Station, where she earned her doctoral degree in Special Education from the Department of Educational Psychology. Liao is a member of the faculty in the School of Communication Sciences and Disorders and her office is located in the FAAST Center and AAC Lab in Innovative Center. 
The research team that Liao serves on is led by Associate Dean Jennifer Kent-Walsh.  "Dr. Liao brings an incredible background in data analysis and single case experimental design; she is the perfect complement to our existing AAC investigational team comprised of academic and clinical faculty, and undergraduate and graduate students," said Kent-Walsh.   
FAAST provides services to increase awareness, access and acquisition of assistive technology for all Floridians. Assistive technology can be defined as "any item, piece of equipment, or product system, whether acquired commercially off the shelf, modified, or customized, that is used to increase maintain or improve functional capabilities of those with a disability. 
Liao became interested in communication interventions for children with autism when she was a new teacher in Taiwan. She taught a 14-year-old male with autism who had significant challenging behaviors. "He was nonverbal and very strong," Liao said. He broke a low-tech communication device and had no way to communicate effectively, but after introducing him to a tablet with an AAC app, his challenging behaviors decreased, and his understanding of Chinese and functional communication increased. 
Liao says her goal in completing a post-doctoral fellowship at UCF is to gain additional experience in conducting AAC intervention research before she seeks to secure a faculty position and advance her own line of research. 
She has already hit the ground running with the AAC Lab research team in conducting research analyses, preparing manuscripts, and presenting research findings at the Annual Convention of the American Speech-Language-Hearing Association recently held here in Orlando.  She will have a busy year ahead with additional publications and presentations planned here in the United States, as well as presentations planned for delivery in Mexico this summer during the Biennial Conference of the International Society for Augmentative and Alternative Communication.