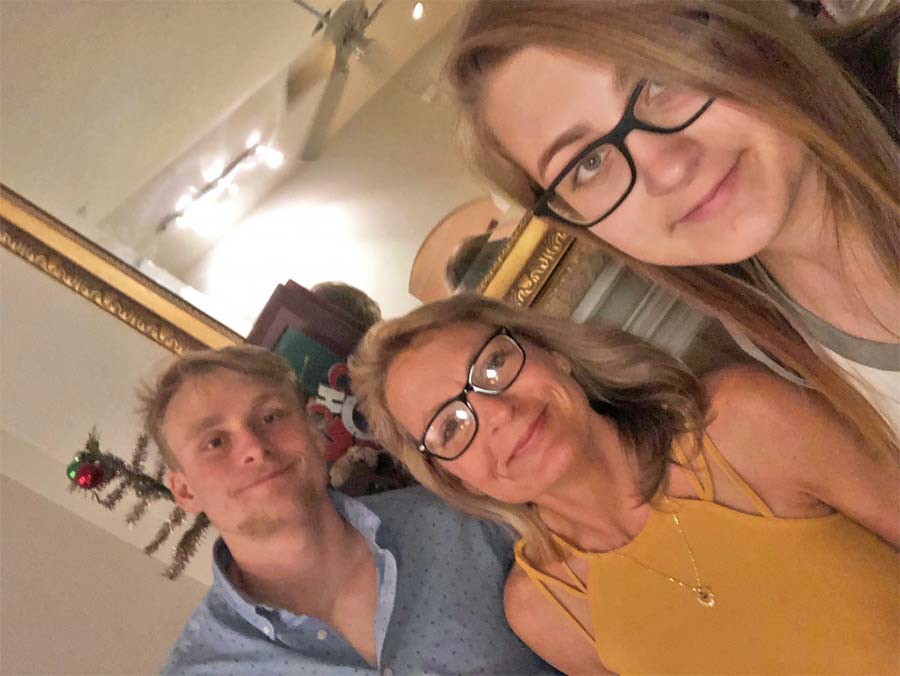 Angel-Marie Carson, a Lake Mary speech-language pathologist and UCF alumna, has established Angel's Gift, a scholarship for students in the School of Communication Sciences and Disorders. She established the scholarship to honor her profession and to elevate its students.
It's a scholarship she has wanted to establish long before a catastrophic illness impacted her plans.
In 2010, Carson was a busy mom to Garrett and Anna; but as a speech-language pathologist, she wasn't too busy to notice the alarming way her sip of lemonade dribbled down her chin as she prepared lunch. A second sip set off the warning bells in her clinically-trained mind and sent her in search of a mirror so she could better see what she dreadfully suspected.
Her lips could not move from side to side and her face had started to droop— classic signs of Bell's palsy, a sudden, temporary weakness in facial muscles.
After driving herself to the hospital, Bell's palsy was confirmed. Carson knew that her recovery could take up to six months —not exactly what she wanted, but she could do it. But a CT scan showed a concerning shadow on her front temporal lobe. It was brain cancer.
Brain cancer certainly did not fit into Carson's schedule. Not only did she have a thriving career, but she was a triathlete and was heavily involved in her children's school and after-school activities.
Carson knew her road to recovery would be a long one. As she lay in the hospital bed coming out of anesthesia after her surgery, she heard the nurses talking at their station. She wanted to yell at them to be quiet so she could sleep. But Carson had no voice.
No voice to tell the occupational therapist that she couldn't comprehend the directions on a box of brownies – something she had done a gazillion times previously.
No voice to tell the physical therapist that her baby steps on a treadmill felt painfully slow for someone who had previously run like the wind.
She was also surprised by how invisible she felt without her voice. "Most of the time, they were talking to other people about me. Hello, I'm here!"
Her frustrations eased once she started working with a speech therapist. "My speech therapist met me where I was," Carson said. "He made me feel comfortable and treated me like an old friend."
Through that experience, Carson said her passion for her profession was reignited and she wanted to do more for future speech therapists.
That led her to come back to UCF and tour the Communication Disorders Clinic, a place where she honed her clinical skills, and where future recipients of her scholarship will get their start. Carson says speech language pathologists are extremely compassionate people and she wants to see students who have a desire to help others achieve their career goal.
"My illness helped solidify my belief that speech therapy is the most important out of all the rehab therapies," Carson said. "If you can't speak, it's hard to connect with other people and that affects everything."