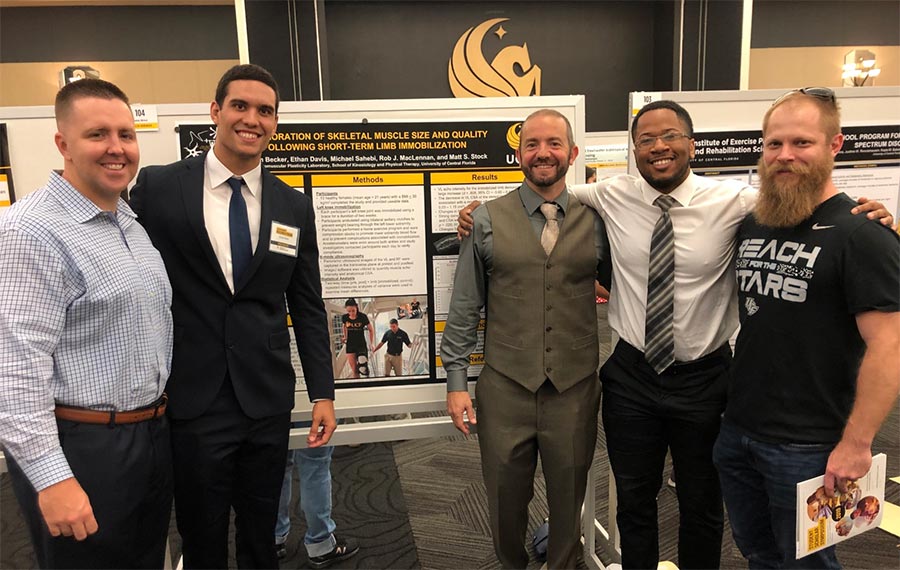 On Friday, April 5th, eight different graduate students whose work was carried in the Neuromuscular Plasticity Laboratory presented at the UCF Graduate Research Forum. The primary presenters were as follows:...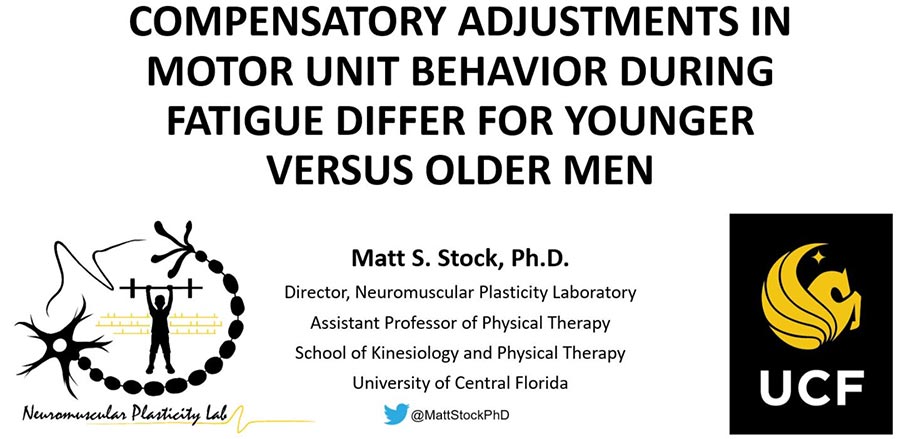 Last week, Dr. Stock gave a 15-minute podium presentation at the International Conference on Frailty and Sarcopenia Research (ICFSR) in Miami, Florida. The title of the presentation was "Compensatory adjustments...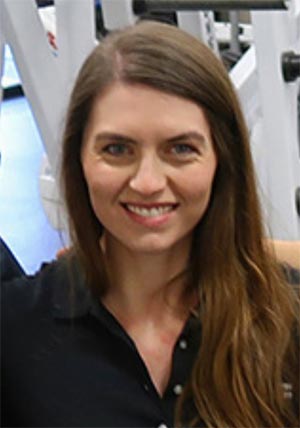 UCF PhD student Kylie Harmon has much to celebrate. First, Kylie was awarded a $1,500 scholarship through the NSCA Foundation. Founded in 2007 with the aim of supporting the advancement...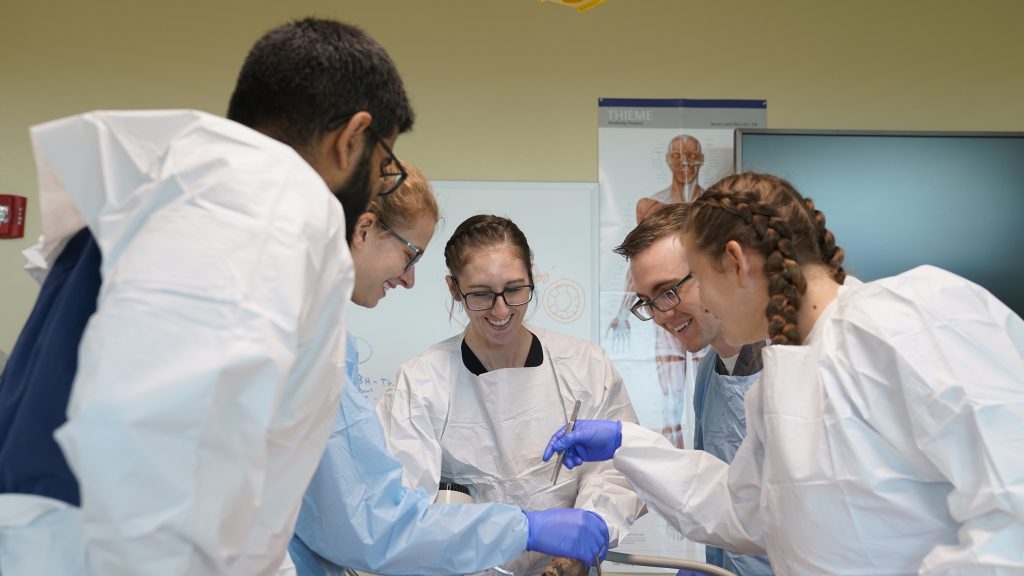 Kayla Combs stands at the head of the Anatomy Lab table surrounded by medical students examining their patient's musculoskeletal system. "If you pull on this tendon here, it will cause...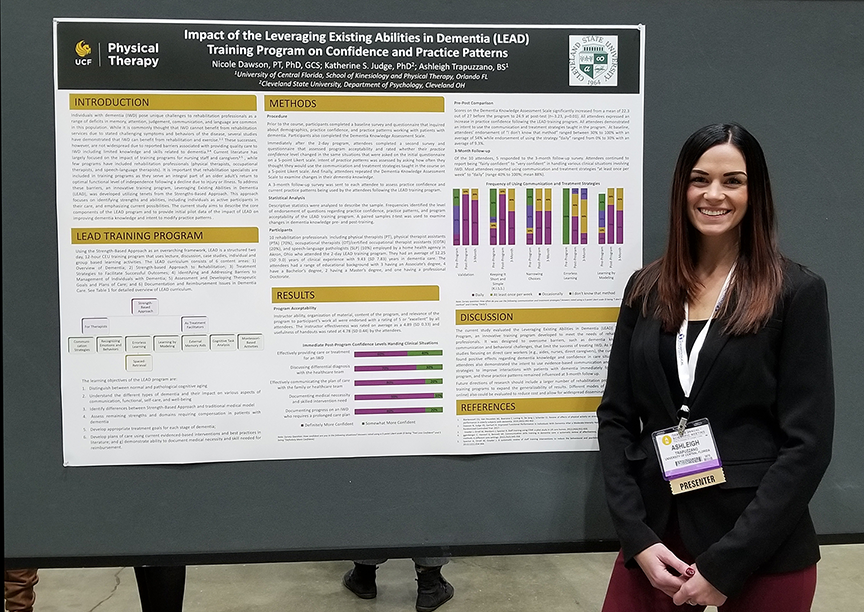 Ashleigh Trapuzzano devotes herself to research to benefit elderly adults and her work has not gone unnoticed. The Academy of Geriatric Physical Therapy on Thursday presented Trapuzzano, a third-year physical...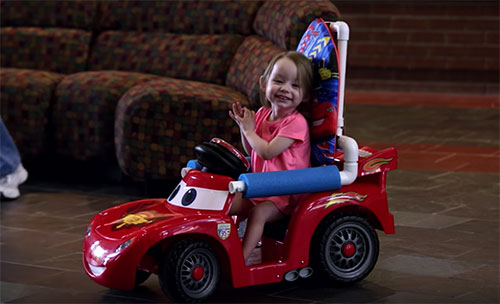 Students from the robotics program at Lake Highland Preparatory School cheered on toddlers who were testing out their new toy vehicles, but these were not your average Fisher-Price cars. Over...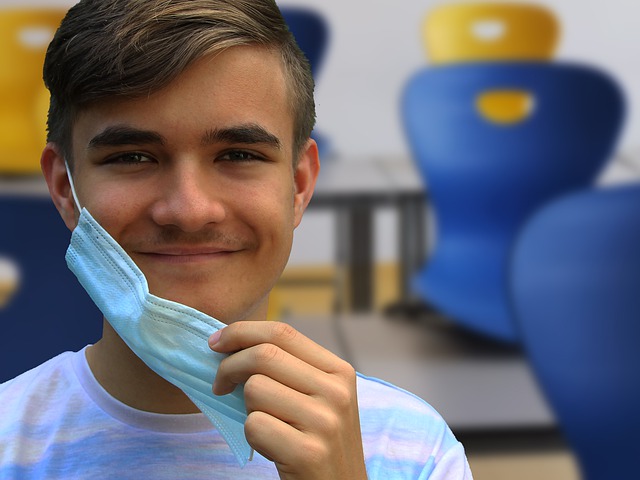 Since 2016, a group of UCF volunteers has been hosting a free clinic in Apopka four times a year to provide care to uninsured farmworkers and the community. Dr. Heather...
Beep! Beep! Orlando Health, UCF Go Baby Go!, and Orange Center Elementary STEM Magnet Program students recently formed an automotive assembly line to adapt motorized cars for children with special...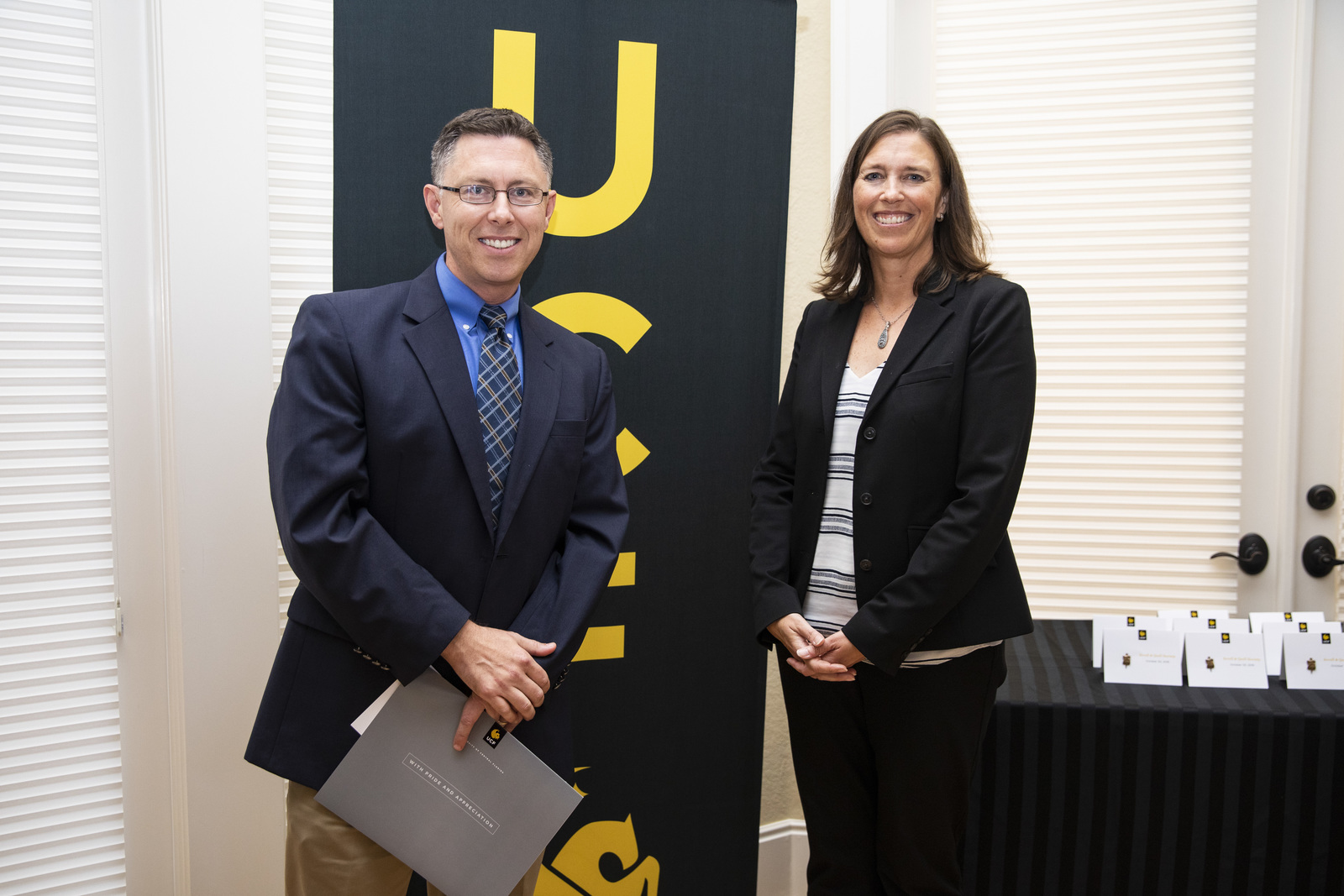 UCF Faculty Excellence has inducted William Hanney, assistant professor of physical therapy, into the university's prestigious Scroll & Quill Society. Hanney is one of 22 faculty members selected for the...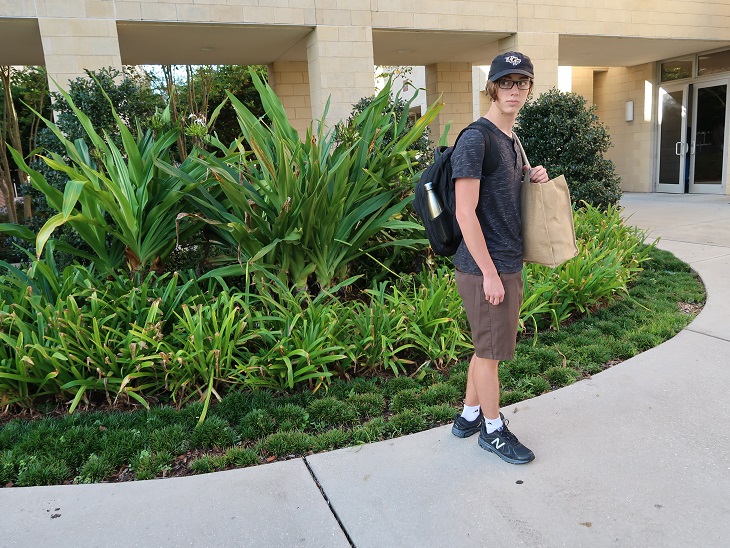 The American Chronic Pain Association dubs September as Pain Awareness Month. While habits like slouching, knuckle-cracking and constant phone usage might not affect students' bodies today, College of Health Professions...