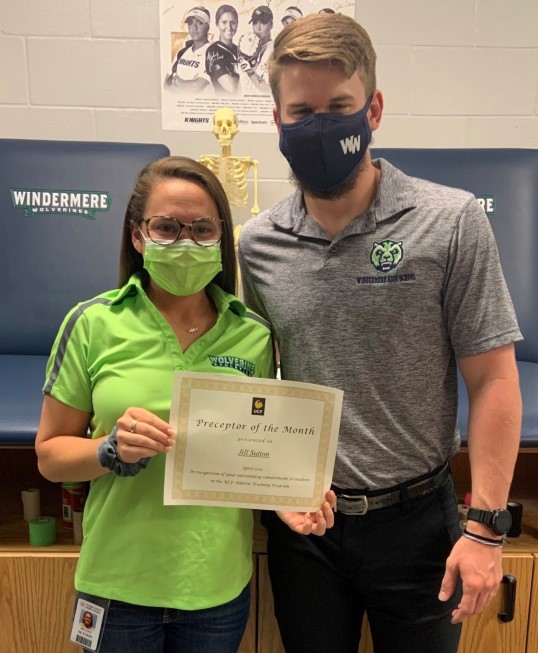 Jillian Sutton, Preceptor of the Month for April, stands with Andrew McIntosh, UCF MAT student. For the month of April 2021, we celebrate Jillian Sutton as Preceptor of the Month!...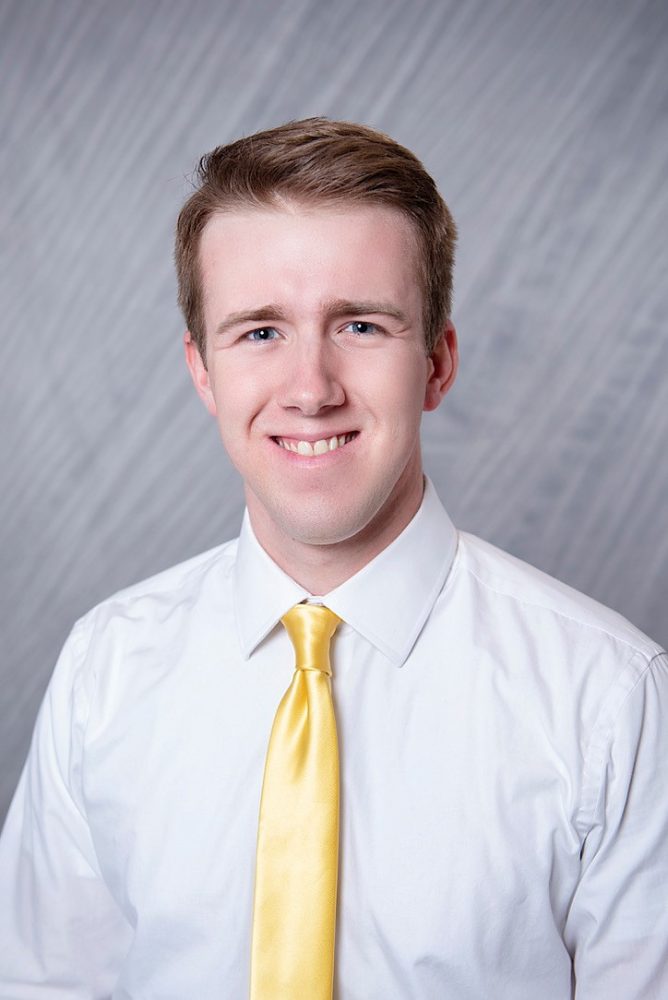 Andrew Skibski, an incoming doctoral student in the Exercise Physiology program, is the newest recipient of the Presidential Doctoral Fellowship. The fellowship is awarded to superior graduate students who are...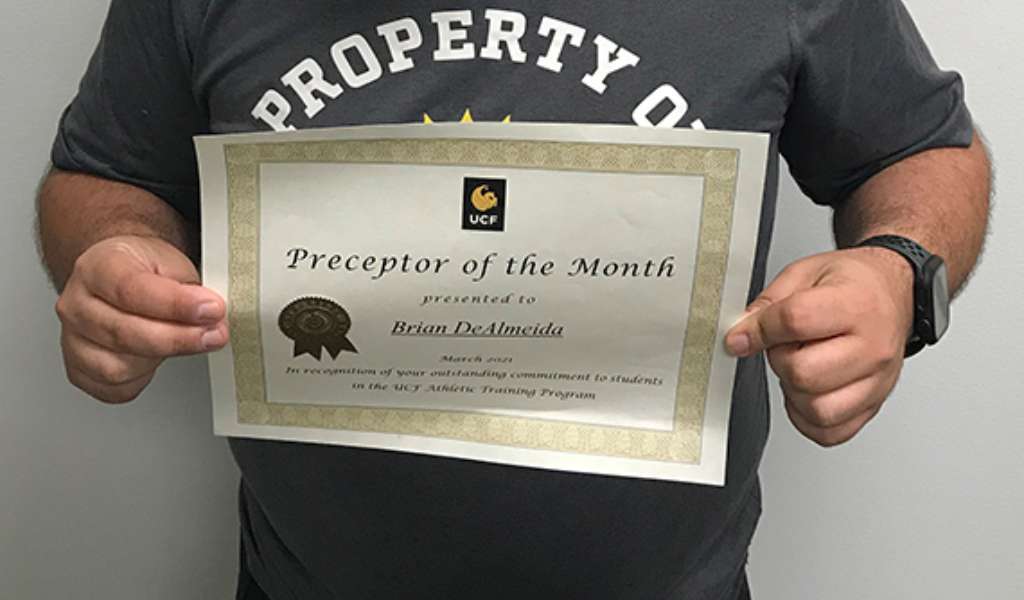 For March 2021 we have chosen Brian DeAlmeida as our Preceptor of the Month! DeAlmeida is the head athletic trainer for the Orlando Solar Bears. He earned his BS in...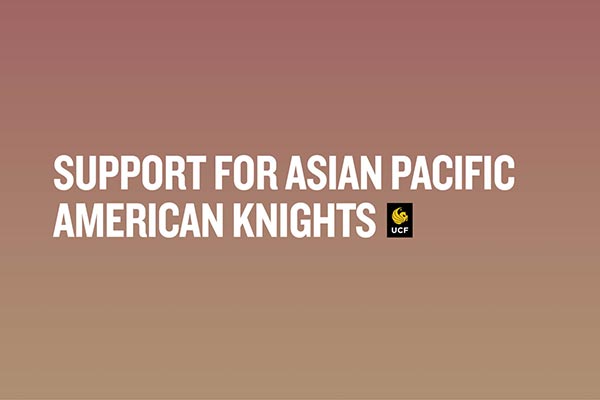 A list of the departments, organizations, resources, and services available to support Asian, Asian American, and Pacific Islander students, faculty, and staff.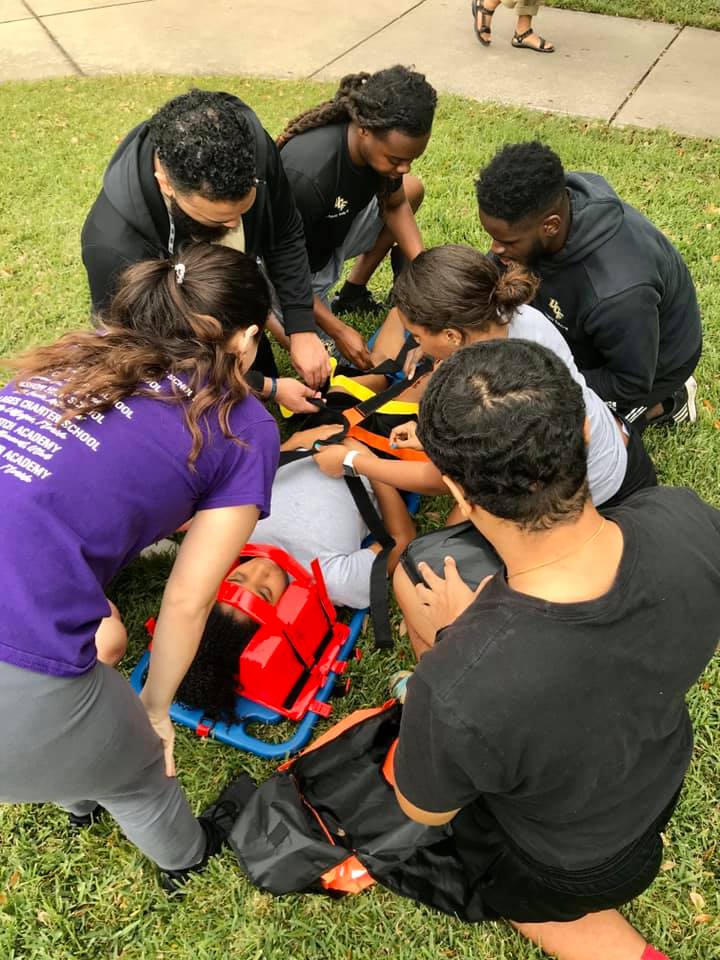 As students in the Master of Athletic Training program prepare for graduation and their next steps, a new mentorship opportunity will ease their transition into the workforce. The initiative matches...
Across the College of Health Professions and Sciences, students participate in internship experiences to enhance their learning and best prepare them for their future careers — all of which involve...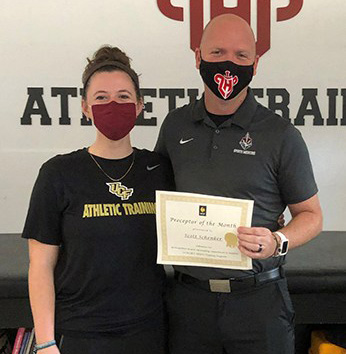 At right, Scott Shenker, head athletic trainer for Lake Highland Prep, receives his certificate as the UCF AT Preceptor of the Month for February 2021 from Mollie Przybocki, a UCF...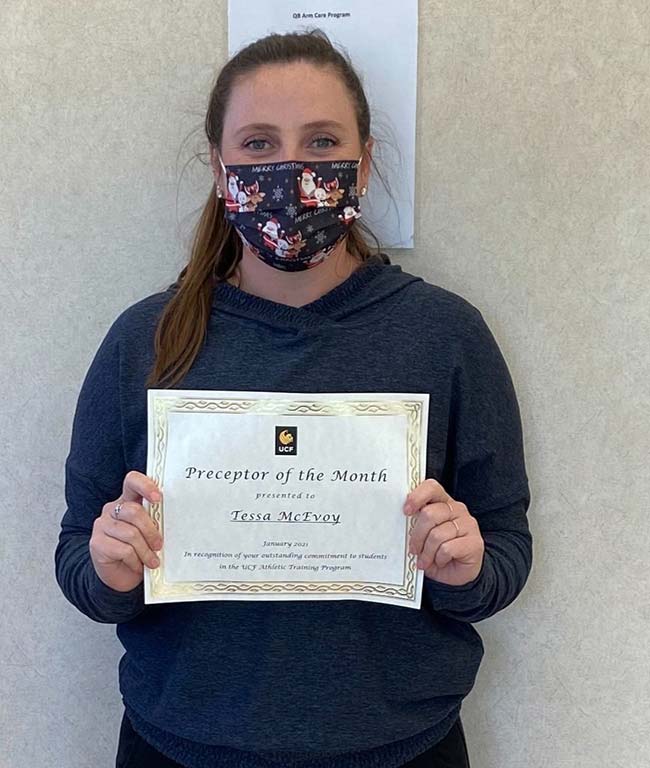 For the month of January 2021, we celebrate Preceptor of the Month, Tessa McEvoy. As the assistant athletic trainer for UCF men's soccer and women's tennis, students are impressed with...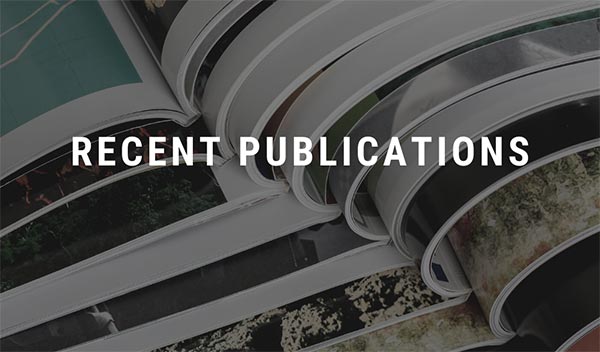 Our faculty pursue big ideas and share what they learn by publishing their research to advance the profession. As part of an institution designated as "very high" research activity by...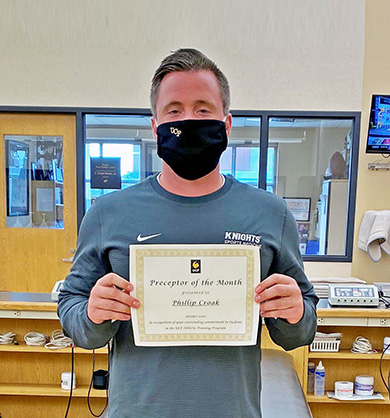 Phillip Croak is the Athletic Trainer Preceptor of the Month for October 2020. We are pleased to announce that Phillip Croak, assistant athletic trainer for the UCF Knights football program,...