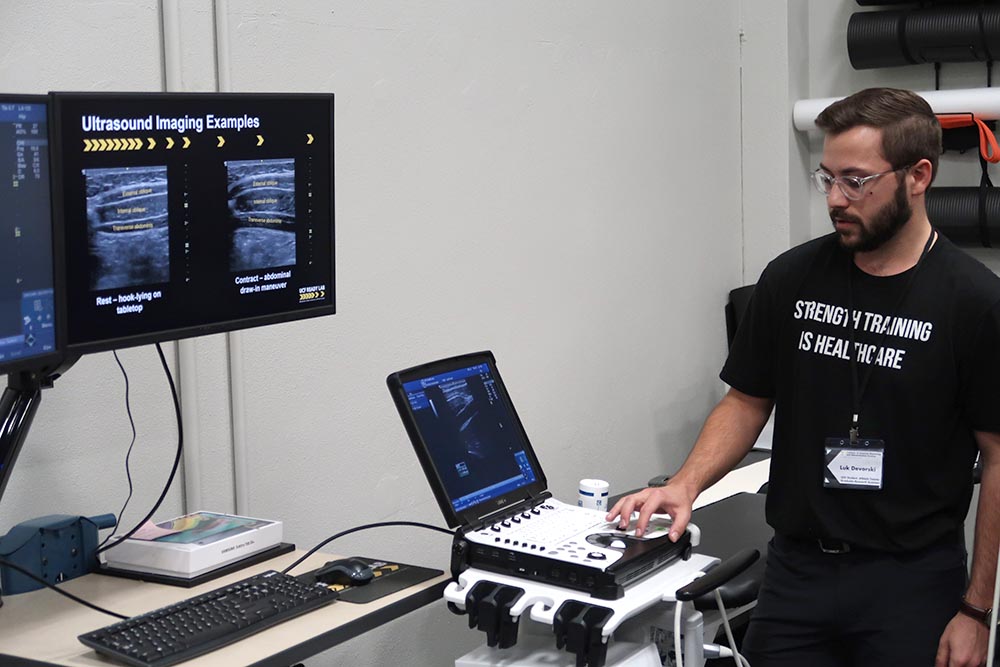 Core Muscles are the Center of Colby Mangum's Research in Athletic Training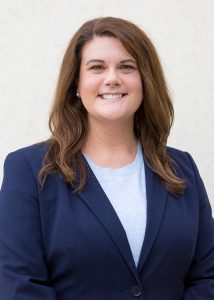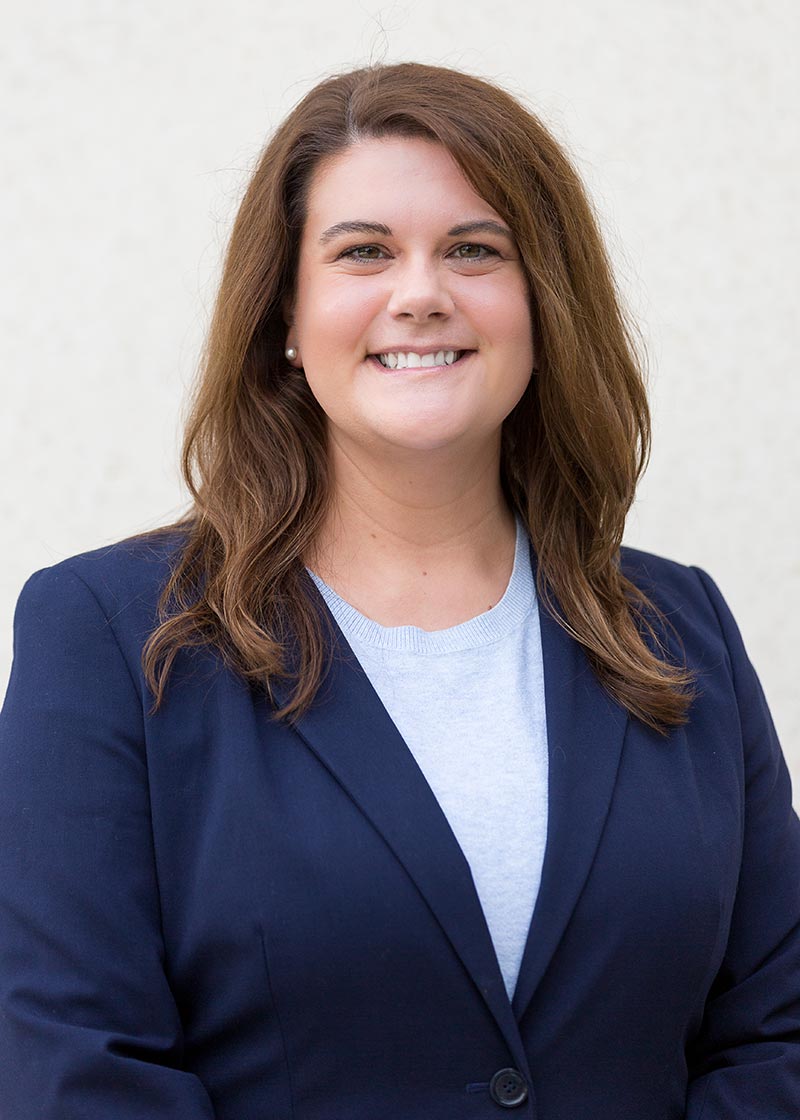 Assistant Professor L. Colby Mangum, a faculty member in the Master of Athletic Training program, combines her two interests in sports medicine and protecting athletes' livelihoods through the research she conducts in the READY lab, where she focuses on the importance of maintaining the "core," also known as the lumbopelvic hip complex, in people with chronic musculoskeletal pain.
"The core is the center of everything," Mangum explains. "These muscles that surround the spine are supporting us even before our limbs start moving. Without a strong core, you can see things start to break down."
Though she has always been an inquisitive person, becoming a researcher was not how she thought she would be helping people. She originally thought being a doctor was the path to that goal. But research ignited a passion in her to find answers to the unknowns to guide physicians and other healthcare professionals in the best way to care for musculoskeletal injuries.
"A lot of my interest in research came from my two years of interning at the College of Charleston working in cross country and track," Mangum says. "I had so many questions, and a lot of the issues would always seem to connect to the core. I was seeing the impact I could have for the profession and for future generations."
And the more she learned about the field of athletic training, the more she realized how intricately it was tied to the emerging field of sports science.
"Sports science used to be a term that was never heard, not too long ago," Mangum says. "Now almost every organized team has a relationship with sports scientists."
When athletes approached Mangum with a complaint about leg or ankle pain, Mangum wanted to know why. "Here they were, running 50 miles a week for years and years, why was their leg hurting now? Was it something we could assist them with scientifically?"
She began to realize that there was a recurring theme with the injuries she was seeing. The core – aka the lumbopelvic-hip complex – became the center of Mangum's research.
As a master's student in 2016 at the University of Virginia, Mangum worked with a doctoral student and published a reliability study on ultrasound imaging measures in PM&R, the journal of the American Academy of Physical Medicine and Rehabilitation. It remains her most-cited work.
In 2018, Mangum received her Ph.D. in sports medicine from the University of Virginia. Her research focus was on lumbopelvic-hip stabilization and its relationship to lower extremity movement in patellofemoral pain and low back pain.
Mangum has infused her love for research into the MAT program, where she mentors students through a required capstone project. Last year, Mangum connected students to the U.S. Olympic Training Facility in Colorado Springs and utilized data that had been collected by colleagues there — enabling students to stay on track with their capstone research project after COVID-19 had waylaid their previous project. The paper was recently published in the Journal of Athletic Training, the flagship publication for the field.
As the fields of sports medicine and sports science continue to progress thanks to both scientists and technology that affords new data and measurements that were not possible before, Mangum says it is an exciting time to be a scientist in these areas.
This merging of technology, science, and sports medicine is what Mangum explores in her lab, the READY Lab (Rehabilitation, Athletic Assessment and Dynamic Imaging Lab), which aims to advance neuromuscular assessment, musculoskeletal imaging, and rehabilitation methods for the lumbopelvic-hip complex, while improving the understanding and delivery of patient care for individuals with chronic musculoskeletal injury.
Recently, Mangum was awarded a research grant from the Department of Defense as a co-investigator on a multi-site clinical trial examining how to improve pain and function in a common knee injury in military populations.
Mangum's research activities have attracted like-minded Ph.D. students (and her mentees), Luk Devorski and Andrew Skibski.
Skibski and Devorski are both focusing on research projects involving the core; Skibski is working with recreational golfers, analyzing their swings and focusing on causes and prevention of lower back pain, while Devorski is analyzing planking behaviors, on different surfaces to measure core endurance and to help determine the best exercises for people with back pain.
"I understand that not everyone is going to go on to a career in research," Mangum says. "We need a nice mix of people going into all different settings who understand and appreciate research. I am a scientist, an athletic trainer, and an educator. These roles all come together to inform best practices when working with athletes. Collectively and separately. I hope my work ultimately benefits athletes of all levels and allows people to remain active and enjoying the activities they love."