News: Neuromuscular Plasticity Lab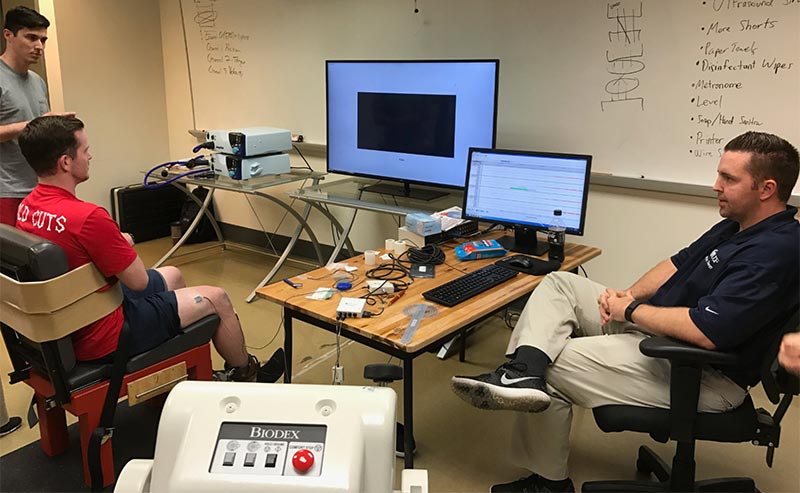 On Tuesday, March 28, 2017, UCF 3rd year DPT students enrolled in PHT 7764C Advanced Neurologic Treatment participated in a surface EMG workshop at the Applied Physiology Lab. Students had...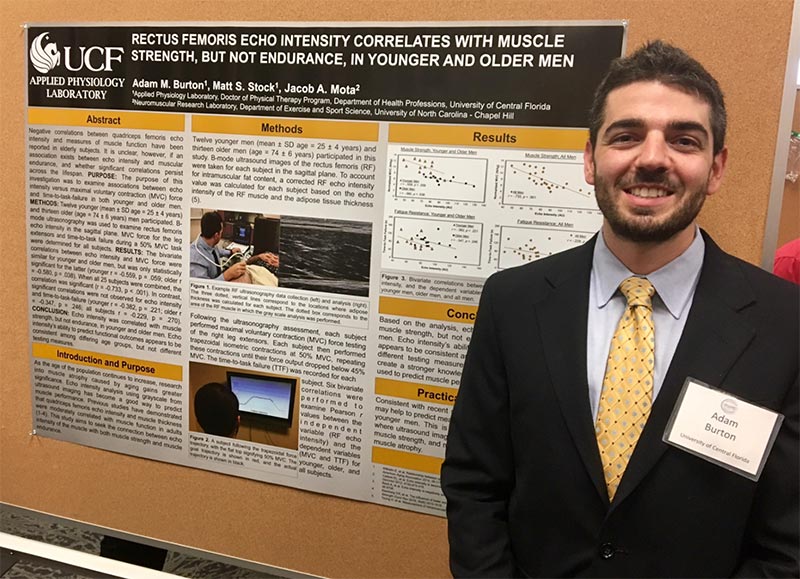 Lab member Adam Burton recently presented research at the 2017 Florida Undergraduate Research Conference, which was held at Florida Atlantic University.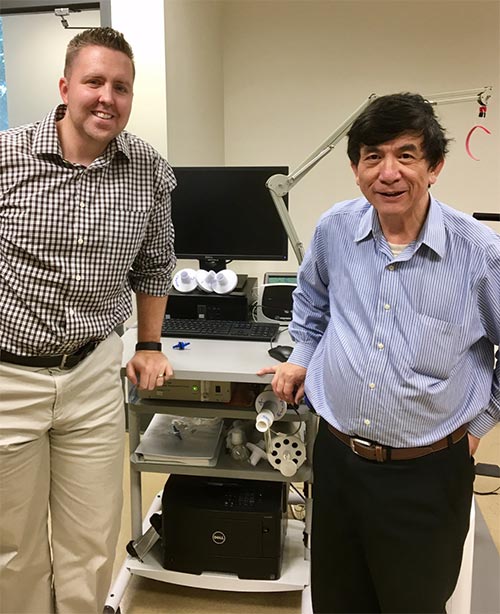 Recently, the lab purchased a TrueOne2400 metabolic cart from Parvo Medics. Company owner Pat Ye, Ph.D. came to UCF to assist with setup and provided a full day of training....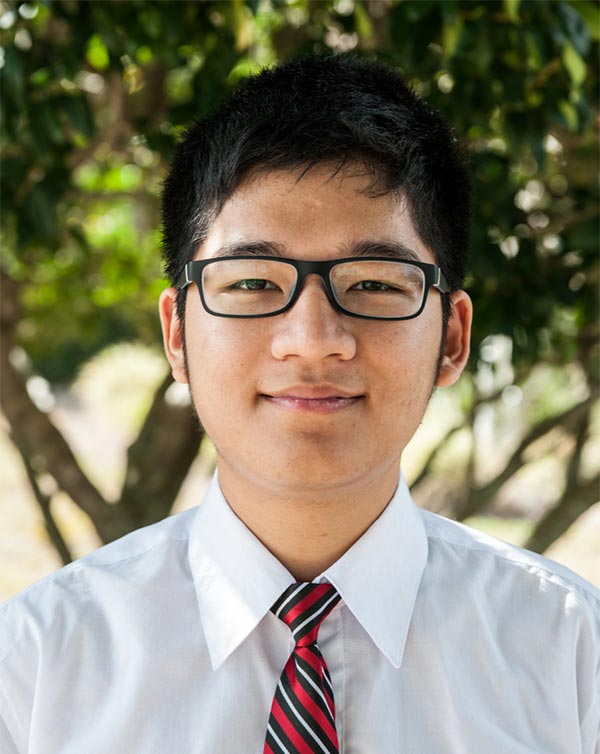 David Phan was awarded funding from both the UCF Office of Undergraduate Research and Learning Institute for Elders (LIFE) group at UCF. His project will examine differences in muscle fatigue...