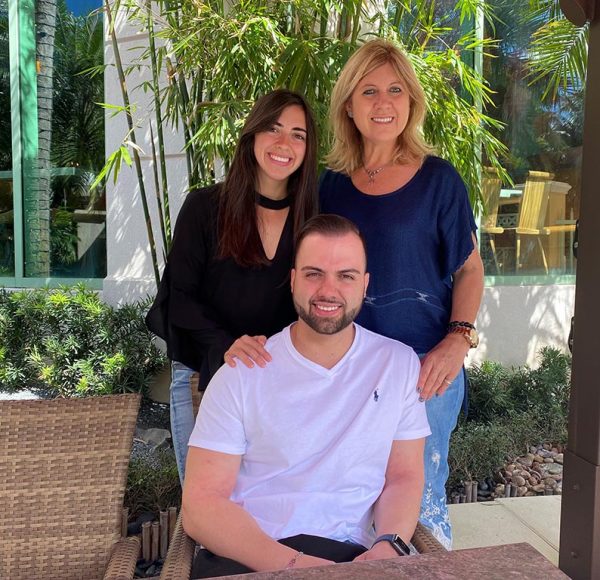 Maxine Furtado, a graduate student starting the Ph.D. program in exercise physiology, is a recipient of the McKnight Doctoral Fellowship.  The coveted program is awarded to up to 50 students each year who are pursuing doctoral degrees in one of nine participating institutions in Florida. The fellowship, which assists with tuition, fees, and provides a stipend, brings Furtado one step closer to her long-held goal of completing her education with no debt incurred from student loans.
But, Furtado says, a more important aspect of the fellowship is that it will allow her to focus on her love of research and academia, a passion that began when she was growing up in South Florida.
When Furtado began playing soccer at the age of 3, she was more concerned with sports than school, but she says the early introduction to sports served as fuel for her competitive spirit, and the discipline helped hone her laser-like focus.
Furtado participated in 10 different sports, and she not only graduated from high school a year earlier than projected, but she also earned an associate's degree in addition to her diploma.
Along the way, she always had the encouragement and support of her brother and her mother to gently guide her toward her goals. She plans to graduate this summer with a master's degree in kinesiology.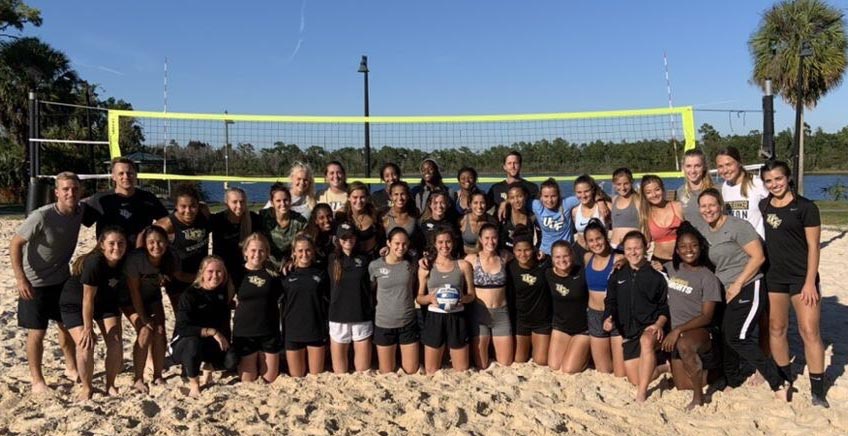 The McKnight Doctoral Fellowship program is designed to address the underrepresentation of Black and Hispanic faculty at colleges and universities in the state of Florida by increasing the pool of citizens qualified with Ph.D. degrees to teach at the college and university levels, according to its website.
Furtado discovered the opportunity through Associate Professor David Fukuda, one of her instructors in the School of Kinesiology and Physical Therapy. Fukuda also introduced her to Paola Rivera, one of his students who received the McKnight fellowship in 2020 and is currently in UCF's exercise physiology doctoral program.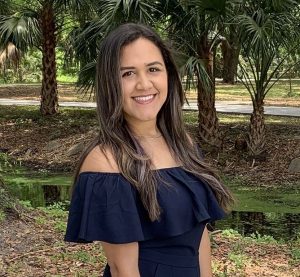 "As a Hispanic female in a doctoral program, finding representation or a community can be difficult," Rivera says. "The McKnight Fellowship has given me that community of individuals and mentors to communicate and connect with."
Furtado will begin her journey toward a doctoral degree two weeks after defending her master's dissertation on mitigating environmental factors on athlete performance. It's research she began thanks to her association with Michael Redd, the director of the UCF Athletics Sports Science Initiative who worked with her on studying the UCF women's soccer team.
During the season, players on the women's soccer team wore GPS devices that measured their heart rate and running performance in the form of total distance covered and distance covered in different speed thresholds. Furtado used the data and analyzed the results with Jeffrey Stout, founding director of the School of Kinesiology and Physical Therapy.
Furtado says working with the athletes was exciting. But, she adds, "There are so many more studies that we'd like to do with men's and women's soccer. I'm looking forward to all of my next steps – the research, the teaching, the collaboration with other doctoral students, and the mentoring that this fellowship provides."
Furtado says she is grateful for not only this life-changing fellowship, but also for the incredible experience she has had both as an undergraduate and master's student at UCF.
"Every single faculty member in kinesiology has the biggest heart," Furtado says.  "All these people … wow! I've gotten so much help, not only from the graduate and doctoral students but also from the faculty and staff."