Four alumni from the College of Health Professions and Sciences have been recognized as 30 Under 30 Alumni Award recipients. Included in the Class of 2023 are: Atiyah Appline '20, '22MPA, Emily Allen '17 '22MBA, Gabriella Armor '16 '21DPT, and Morgan Leonard '18. The four exemplary young alumni were honored at a May 20 ceremony for their commitment to helping others, dedication to UCF and their communities, and professional success.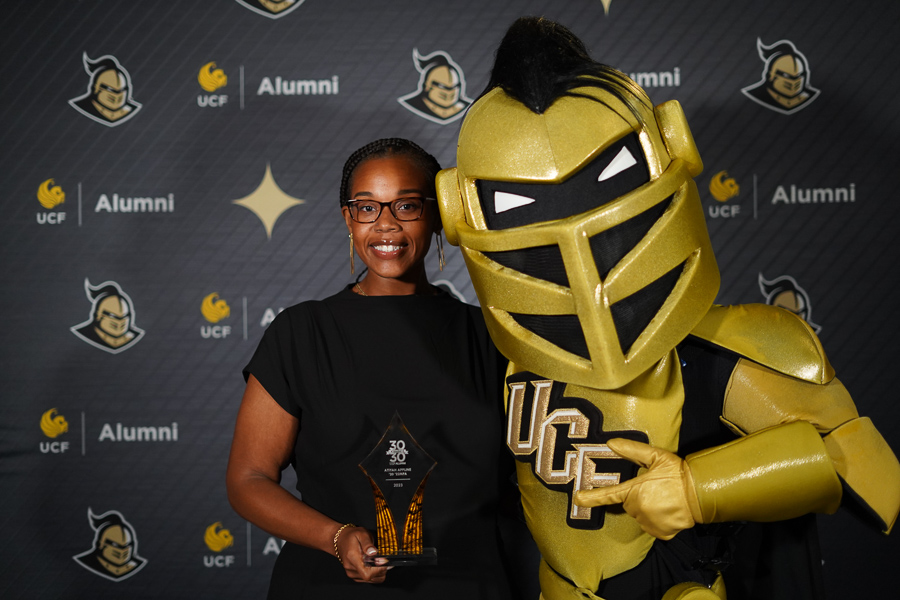 Atiyah Appline
Bachelor of Social Work
Master of Public Administration
Appline is an HR Strategy and Solutions Analyst for Deloitte Consulting. While at UCF, she served as president of the Social Work Student Association and two terms as a senator in the SGA, where she founded the Black Caucus. Appline continues to be involved in local and national nonprofits, and is the Knights Give Back co-lead for the Greater Orlando Knights Alumni Council. After Hurricane Ian, she worked with the Orange County NAACP to bring a food truck to UCF, providing over 50 free hot meals for students. She is the scholarship director for the central FL chapter of the National Black MBA Association which provides funding for education in underserved communities.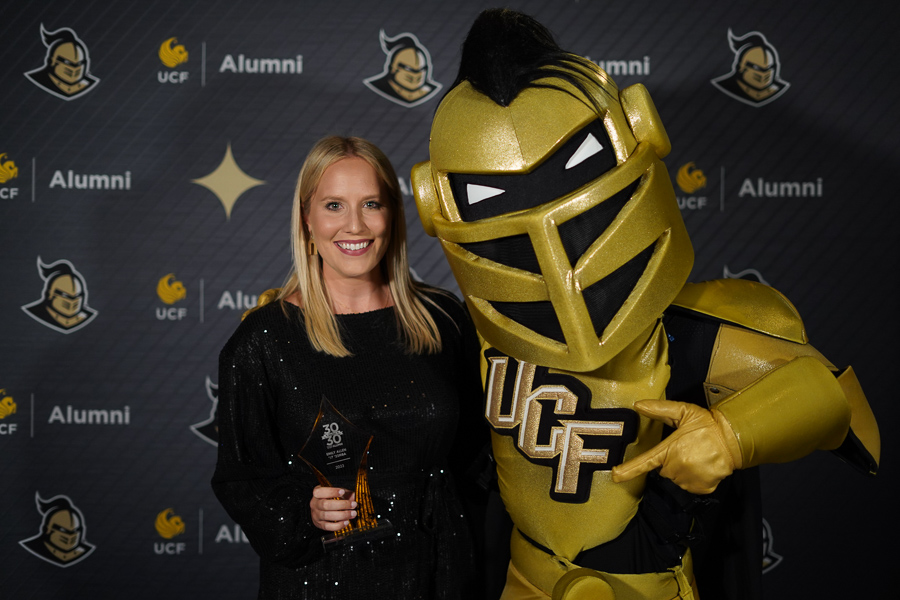 Emily Allen
B.A., Communication Sciences and Disorders
Master of Business Administration
Allen works at AdventHealth Foundation and is a member of UCF's Young Alumni Council. She supports UCF philanthropically, and by attending sporting events and alumni watch parties. As a football season ticket holder, if she is not able to attend the game, she donates the tickets to an area charity, also creating a UCF-themed auction basket. Allen is often asked to give campus tours for family friends whose children are thinking about attending UCF. She was instrumental in creating Champions for Children, a group of over 50 community members who are ambassadors for children receiving medical care in Central Florida.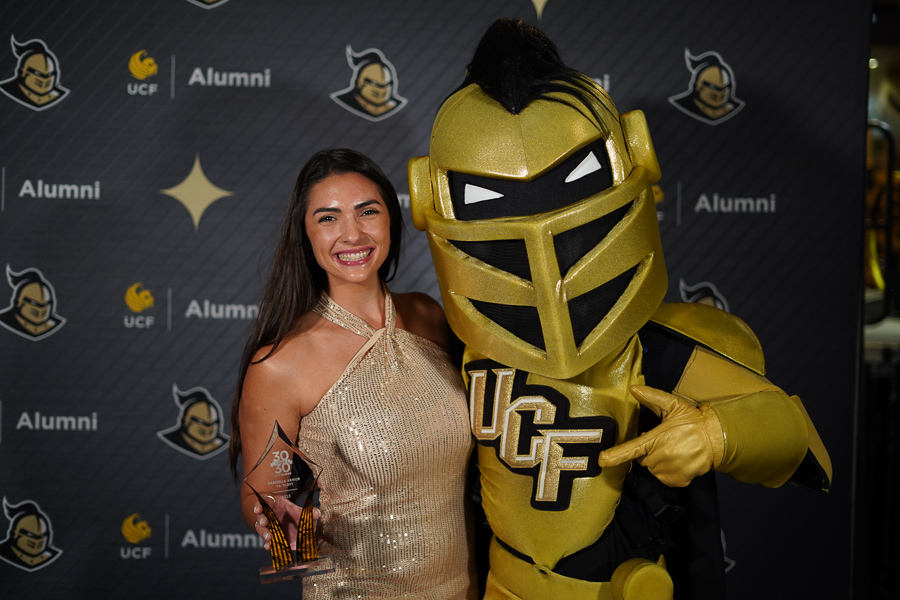 Gabriella Armor
B.S., Athletic Training
Doctor of Physical Therapy
While at UCF, Armor worked as an athletic trainer for UCF Athletics, and served the community through events like Pack to Attack, a UCF initiative that provides meals to youth around the world, and by organizing UCF's DPT Activity Day for children with disabilities. As a Doctor of Physical Therapy and athletic trainer, Armor currently mentors students in UCF's DPT and MAT programs within a clinical setting at a local physical therapy clinic. She continues to share her passion for wellness by providing inclusive opportunities for movement and physical activity for individuals with mental/physical needs. Her skill and dedication for her profession make her a true lifelong Knight.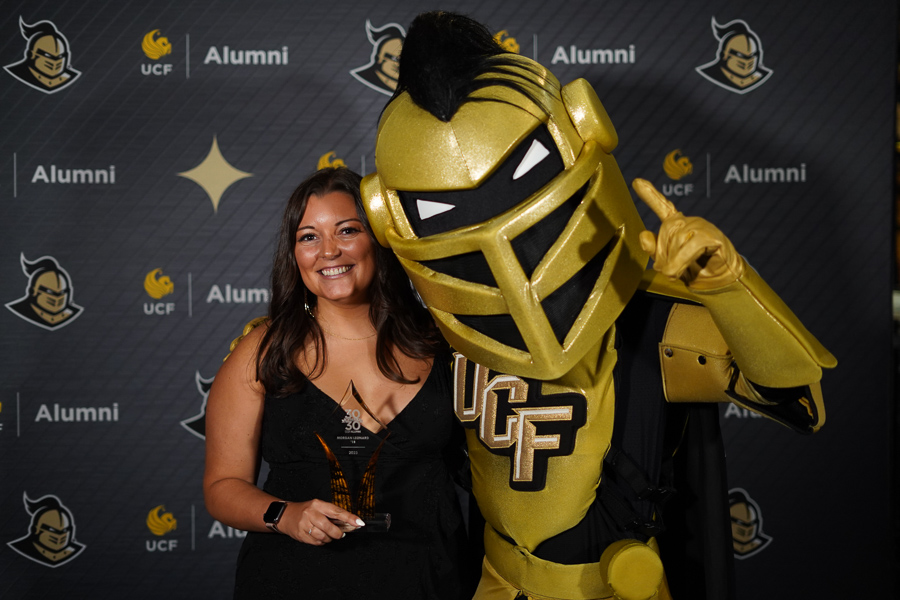 Morgan Leonard
B.S., Sports and Exercise Science
Leonard is the assistant director of operations with UCF Men's Basketball and believes in sports to build bonds between people and their community. She also volunteers with the Orlando Magic and the Orlando City Soccer Club and connects those communities to UCF. Leonard knew that a career in sports administration would not be easy, but she focused on building a sound work ethic, while honing her skills and stiving to be seen as honest, dependable and loyal. She has made a name for herself and continues to display not only what success looks like for her but can look like for other women in sports.