The Wellness Research Center (WRC) is the UCF employee gym for UCF faculty and staff. It focuses on fitness and physical health. The WRC is a free resource for UCF employees and offers strength and aerobic equipment, as well as the opportunity to participate in health and wellness related research.  
Monday – Friday
6am – 9am
11am – 1pm
4pm – 7:30pm
*closes early on Fridays at 6pm
** Also closed on:
After 1pm on September 2nd (Closure due to the football game)
After 1pm October 22nd (Closure due to the football game)
Labor Day (September 6th)
Veterans day (November 11th).
Want to become a member? It's free! You just have to sign-up. Print, complete and return the following forms to a WRC staff member.  
Recharge to Charge On - Yoga for Faculty and Staff
Tuesday, October 5, 2021 5:30 p.m. to 6:30 p.m.
Relax and unwind with UCF faculty and staff during a free yoga session, hosted by the Wellness Research Center from 5:30 to 6:30 p.m. Tuesday, October 5, in front of the Education Complex.
The session will be led by Beth Stone, a Yoga Alliance certified instructor. Participants are encouraged to bring their own yoga mats or beach towels.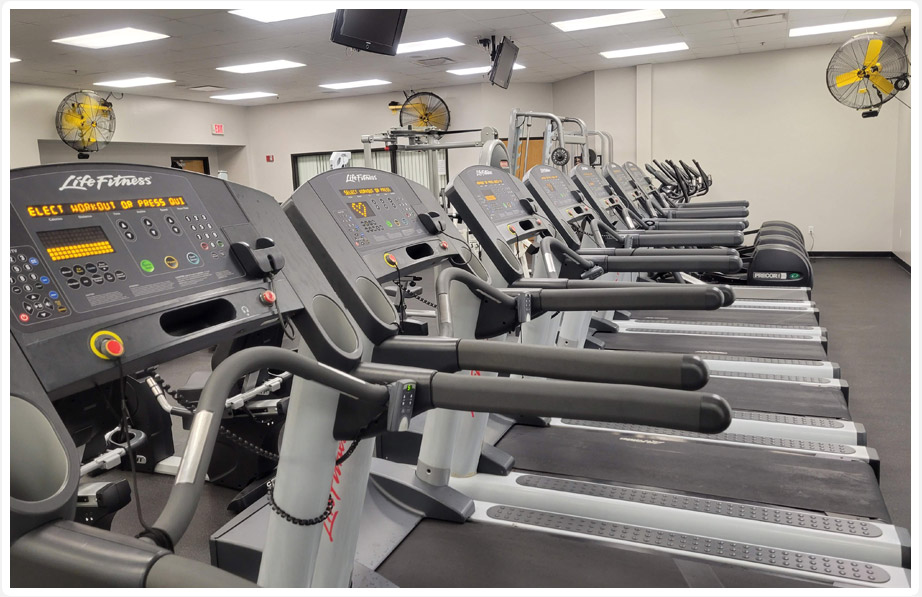 The WRC utilizes the latest in clean-air technology. In addition to multiple industrial grade fans, the air system is equipped with technology that eliminates pathogens, including COVID-19, Flu-A and Flu-B. This helps create a healthier indoor environment.
Use your phone to scan QR codes on posters throughout the facility for instructional videos on a variety of related exercises.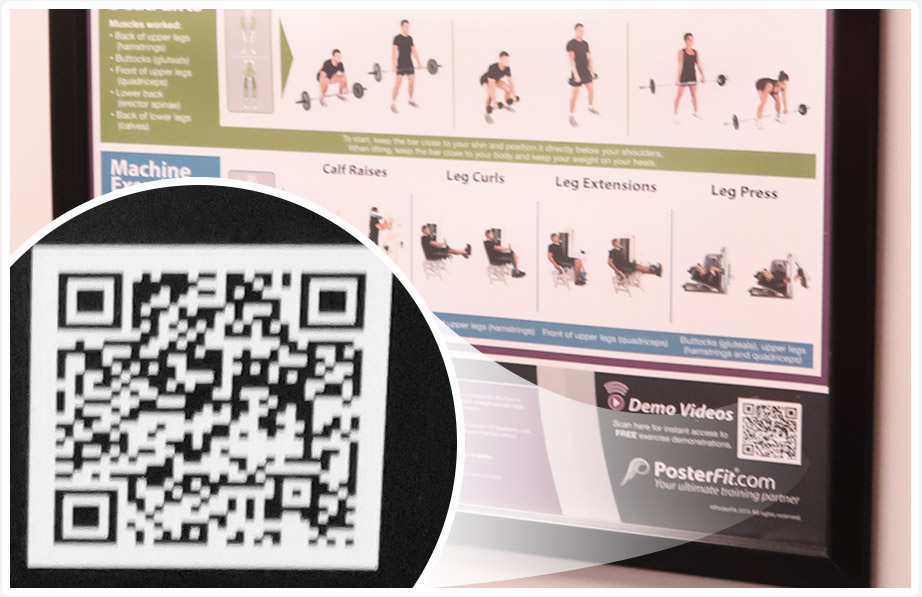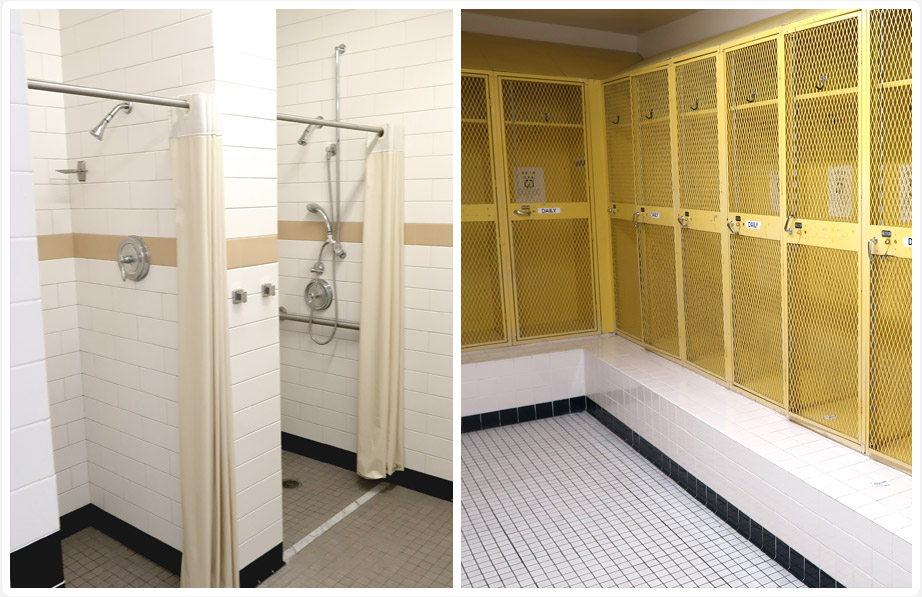 Showers and lockers are available for use, located behind the Einstein's Bagel booth in the Education complex (please ask front desk for door code). Please supply your own lock for lockers and remove your lock daily when done working out. Any belongings left overnight will be removed.
UCF Employee Gym Equipment
We offer a full range of equipment for strength training, including free weights with dumbbells from 5-100lbs and barbells and weight plates from 1.5-45lbs. We also offer a full range of select-a-weight resistance exercise machines to work all the different muscle groups. We offer multiple treadmills, stationary bikes, rowing and elliptical machines to get the most from your cardio workout.
The UCF Employee Gym offers the following free weight machines:
PowerLift Olympic power racks with platforms
Tuff Stuff 4-way Olympic Benches
Life Fitness incline Olympic bench
Life fitness flat Olympic bench
Tuff Stuff free-weight benches (decline and flat/incline)
Life Fitness Smith machine
Matrix Hip Sled
Hammer Strength seated arm curl
PowerLift Seated Calf
PowerLift Fixed Pad Glute Ham Bench
Rogue Ohio multipurpose barbells
Rogue TB-2 Trap bars
Rogue Olympic Plates 1.25 – 45 lbs
Rogue Monster Rhino Belt Squat
Iron grip dumbbells 5 – 100 lbs
The UCF Employee Gym offers the following select-a-weight machines:
PowerLift prone leg curl
Life Fitness Pro2 Assisted Chin/Dip
Star Trac Dual leg press and calf raise
Star Trac Leg Extension
Star Trac Dual Bicep curl/triceps extension
Star Trac seated chest press
Star Trac seated row
Star Trac seated shoulder press
Star Trac seated pectoral fly/rear deltoid fly
Cybex Ab Crunch
Cybex functional cable trainer (cable)
Cybex 2 stack modular cable station (Lat pull down/low row)
The UCF Employee Gym offers the following aerobic equipment.
Life Fitness Integrity Series Treadmills
Spirit Upright Bikes
Spirit Recumbent Bikes
Concept2 Rowing Ergometer
Precor Ellipticals
The WRC offers opportunities to participate in research within the Division of Kinesiology through its Institute of Exercise Physiology and Rehabilitation Science. This research is led by faculty and students and explores the efficacy of different exercise modalities on strength and conditioning, as well as rehabilitation. Some recent opportunities to participate in research are listed below: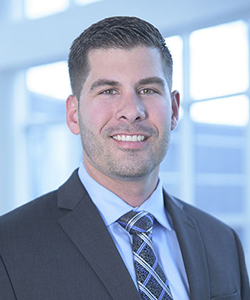 Associate Professor
Exercise Physiology & Rehabilitation Science, Kinesiology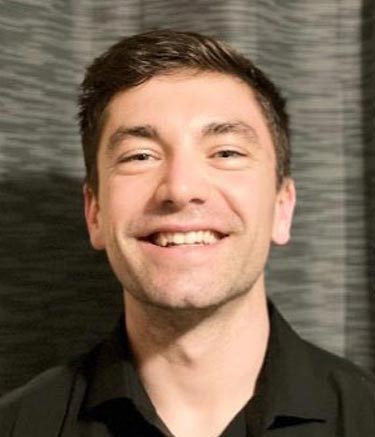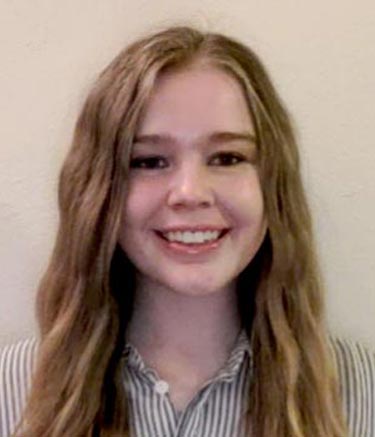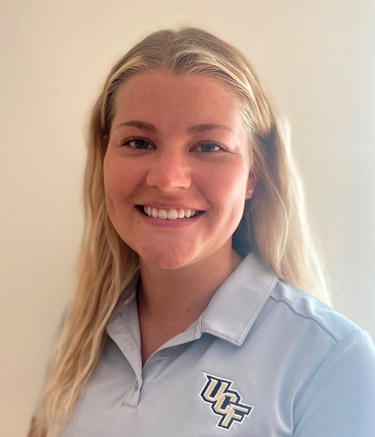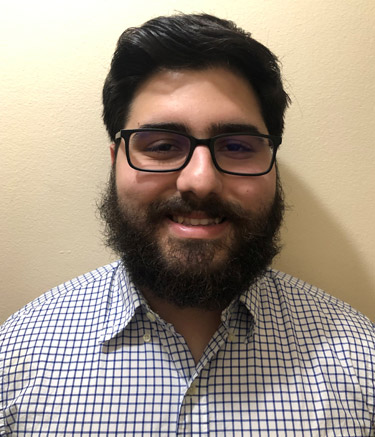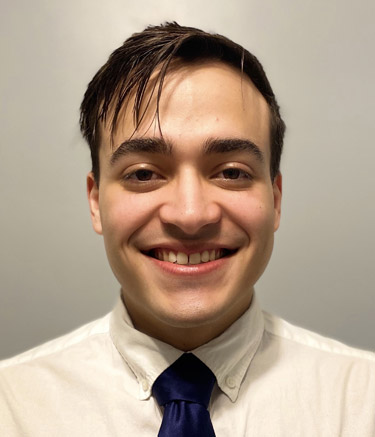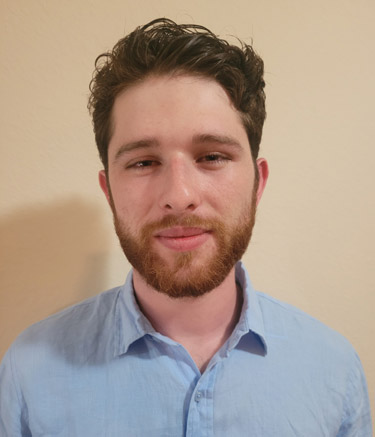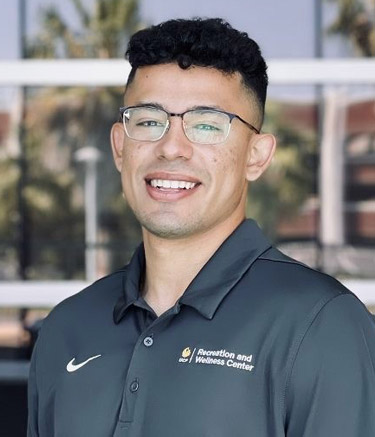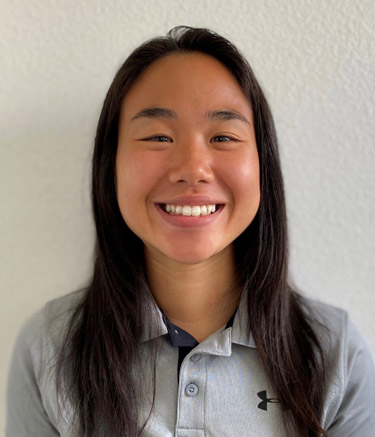 Frequently Asked Questions
The Wellness Research Center is located in the Education Complex, in Education Room 179, behind the Torchy Clark Gymnasium. 
The gym will open in the beginning of the fall 2021 semester. Operating hours will be:
Monday-Friday

 from 

6

 a.m. to 

9

 

a

.m.

11 a.m. to 1 p.m.

4 p.m. to 7:30 p.m.
*closes early on Fridays at 6pm.
The gym is available to all faculty and staff. 
The UCF employee gym is free to all employees. 
All employees must bring their UCF ID cards with them on their first visit. Once registered in the system, you can sign in at the front desk computer, using your NID and NID password. 
The WRC is located in Education Complex and Gymnasium (Building 21) Room 179. Parking is available nearby in Garage A or Garage I View Parking map