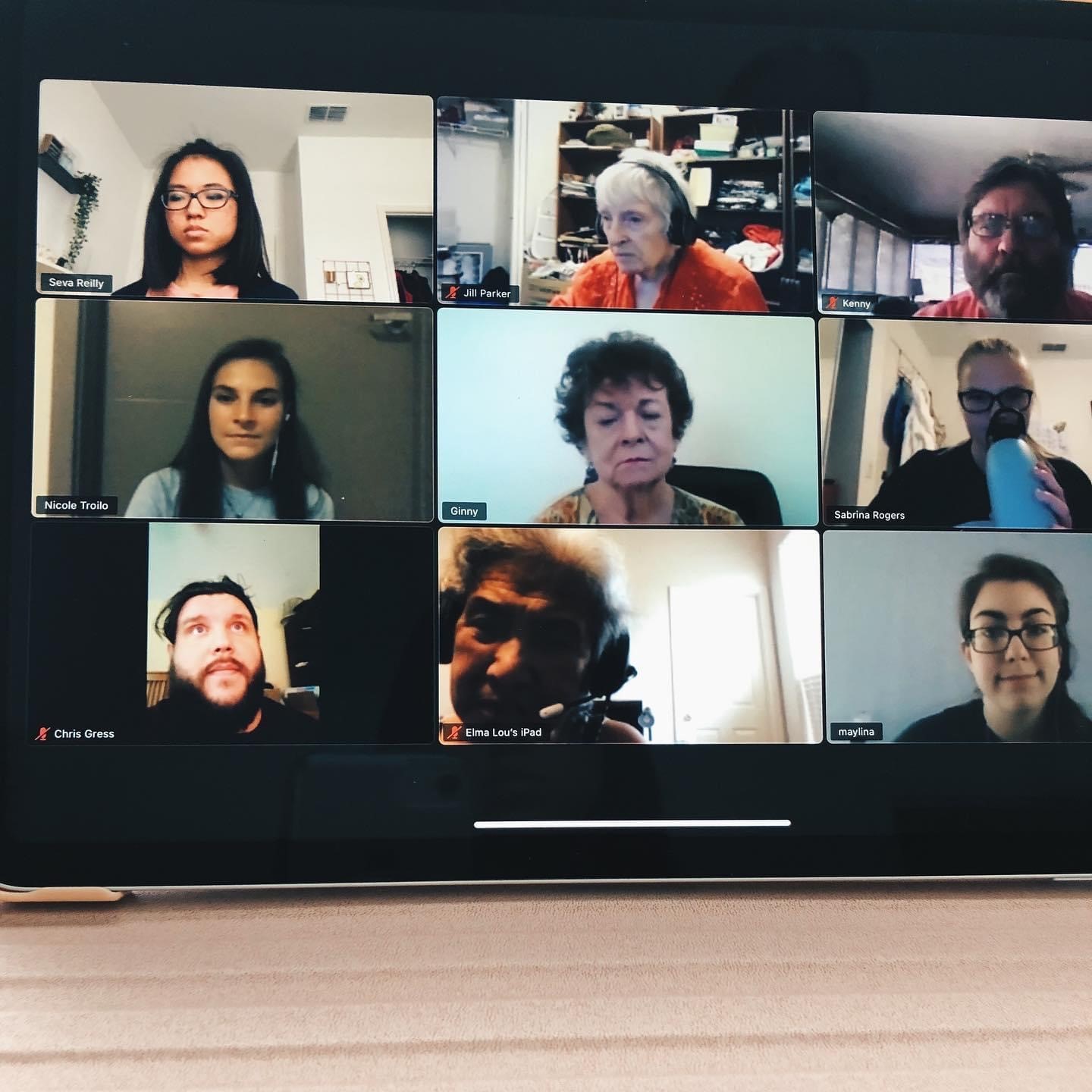 The Aphasia House, an outpatient clinic under the School of Communication Sciences and Disorders, provides a comfortable place for patients with aphasia to receive treatment and find a community home....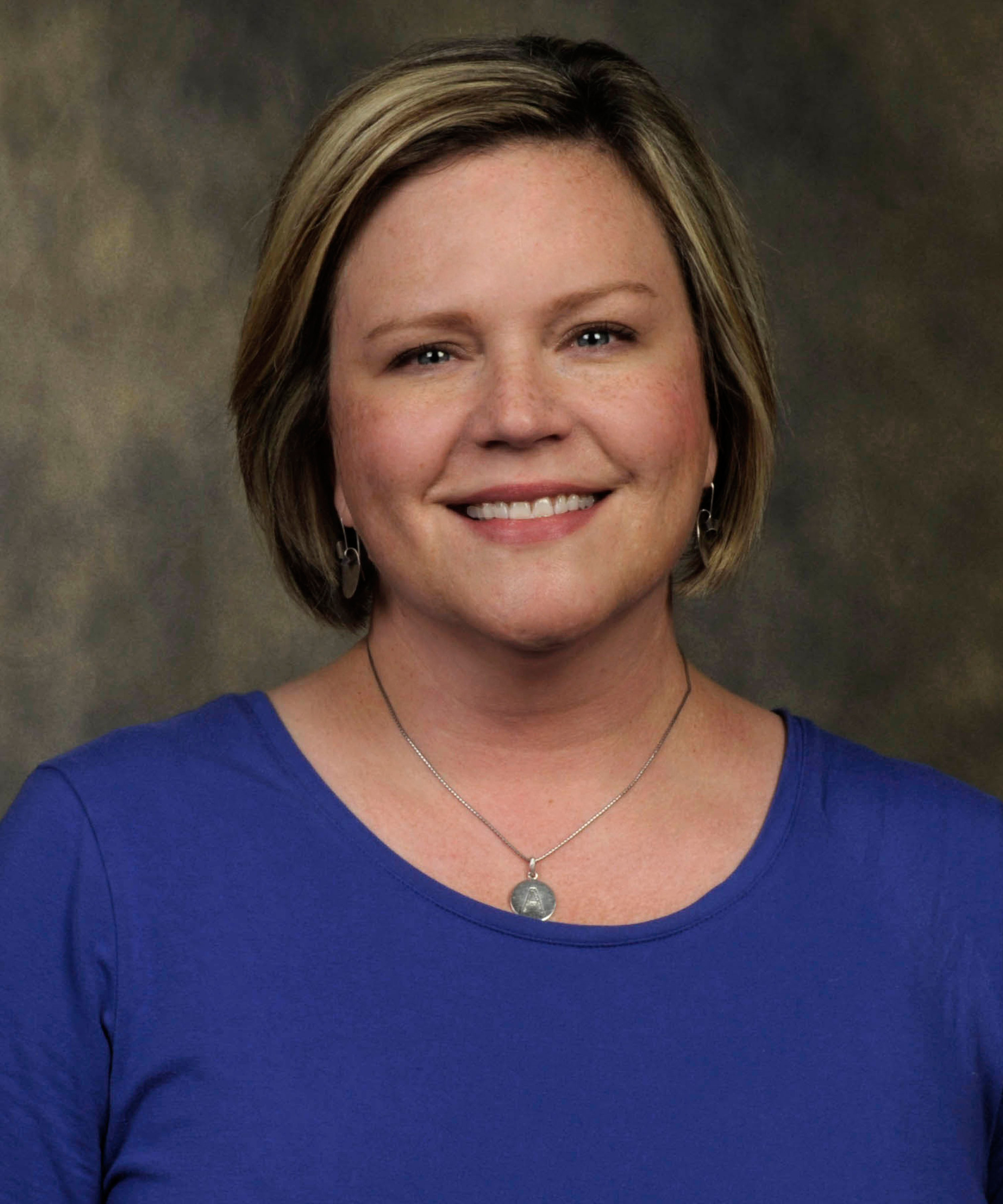 When Amy Engelhoven, director of UCF's Aphasia House, came to UCF in 2017, she said one of her goals for the program was to increase telehealth for patients with aphasia,...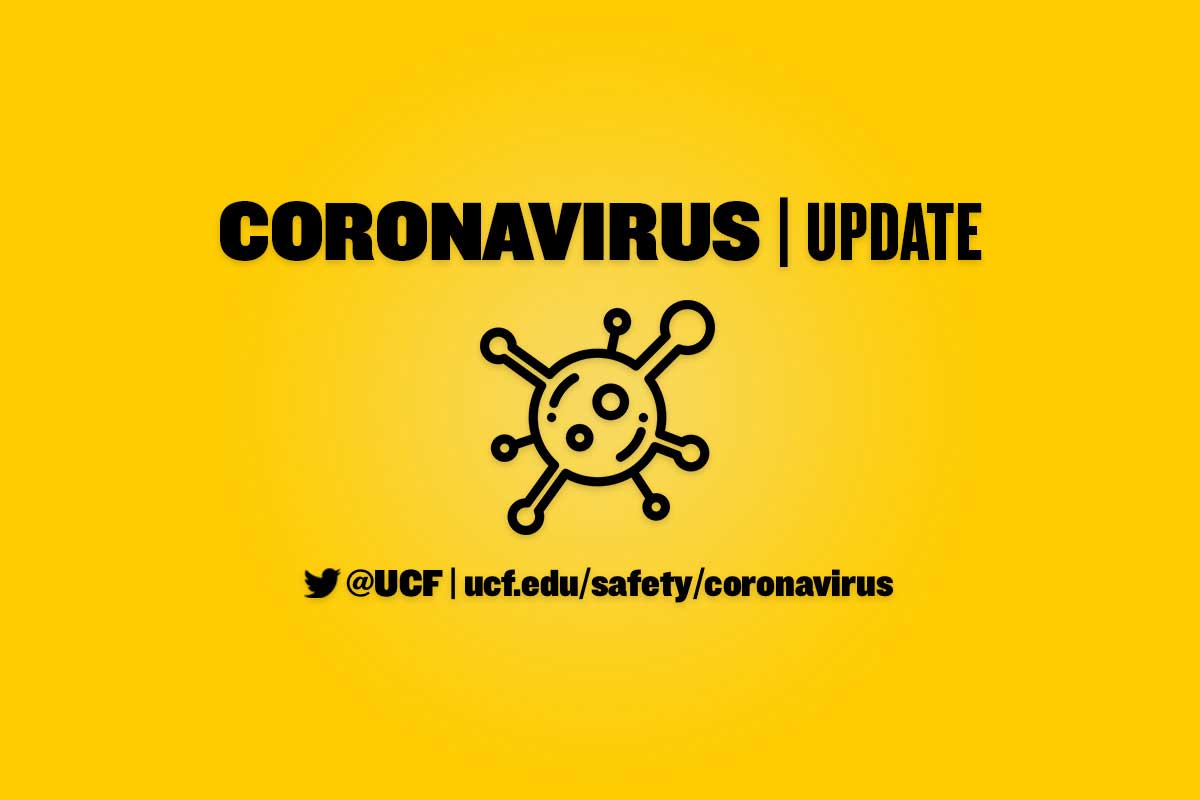 In compliance with UCF's response to COVID-19 concerns, our clinics have made the following changes: UCF Communication Disorders Clinic Our clinic is open for patients at limited capacity and by...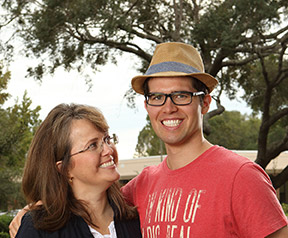 When Wade Cole, a college honors student, called his mother, Stephanie, on that cold morning in January 2015 to tell her that his headache was back, she knew something was...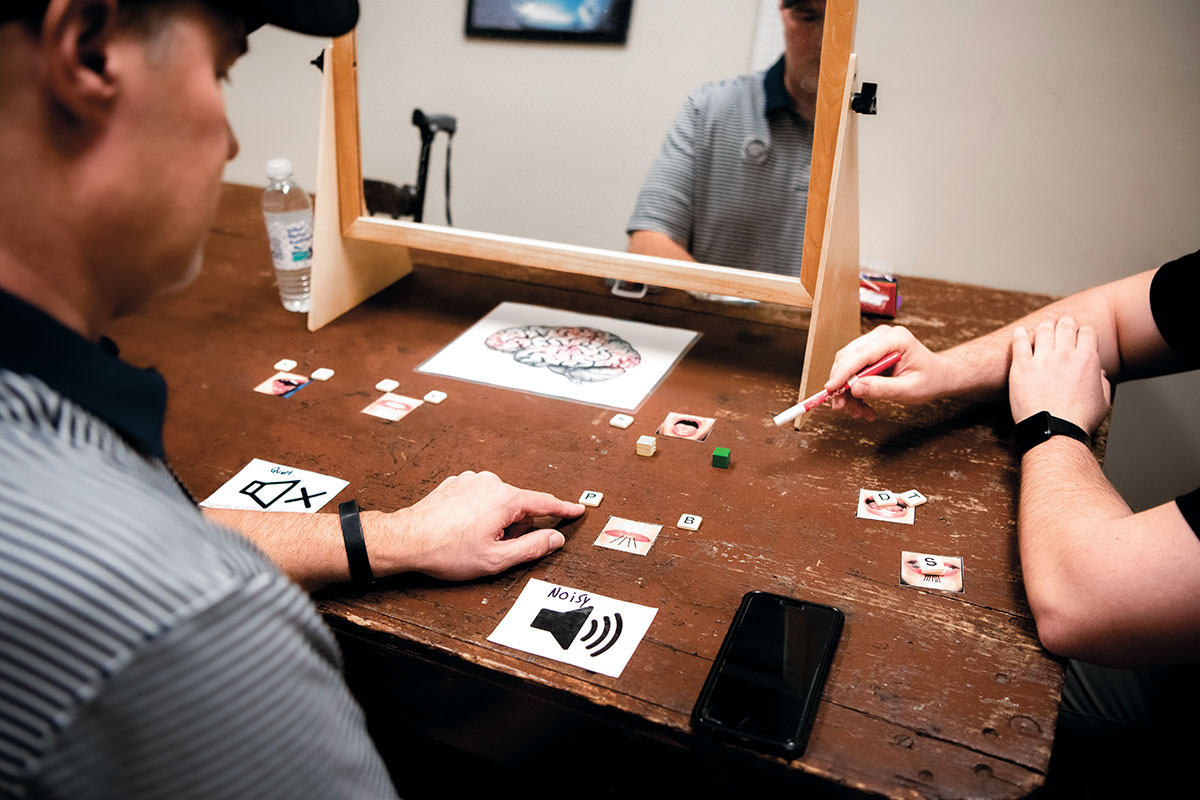 Not all heroes wear capes. Sometimes, they wear harnesses. When Larry Lentz Jr. wears his harness in the Knights on the Go Café, he glides from cash register to refrigerator, serving...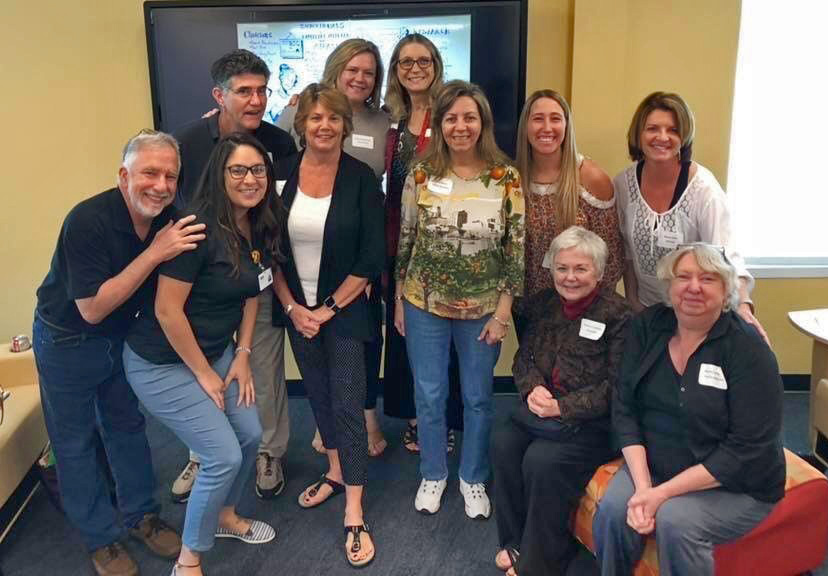 UCF Aphasia House  has been selected as one of four aphasia research incubator hubs throughout the country, representing the southeast region. The opportunity comes as a result of a collaboration...
Fiebe Cuvelier and Maud De Craemer are two students visiting from VIVES University in Belgium for a six-week externship program in the School of Communications Sciences and Disorders. The students...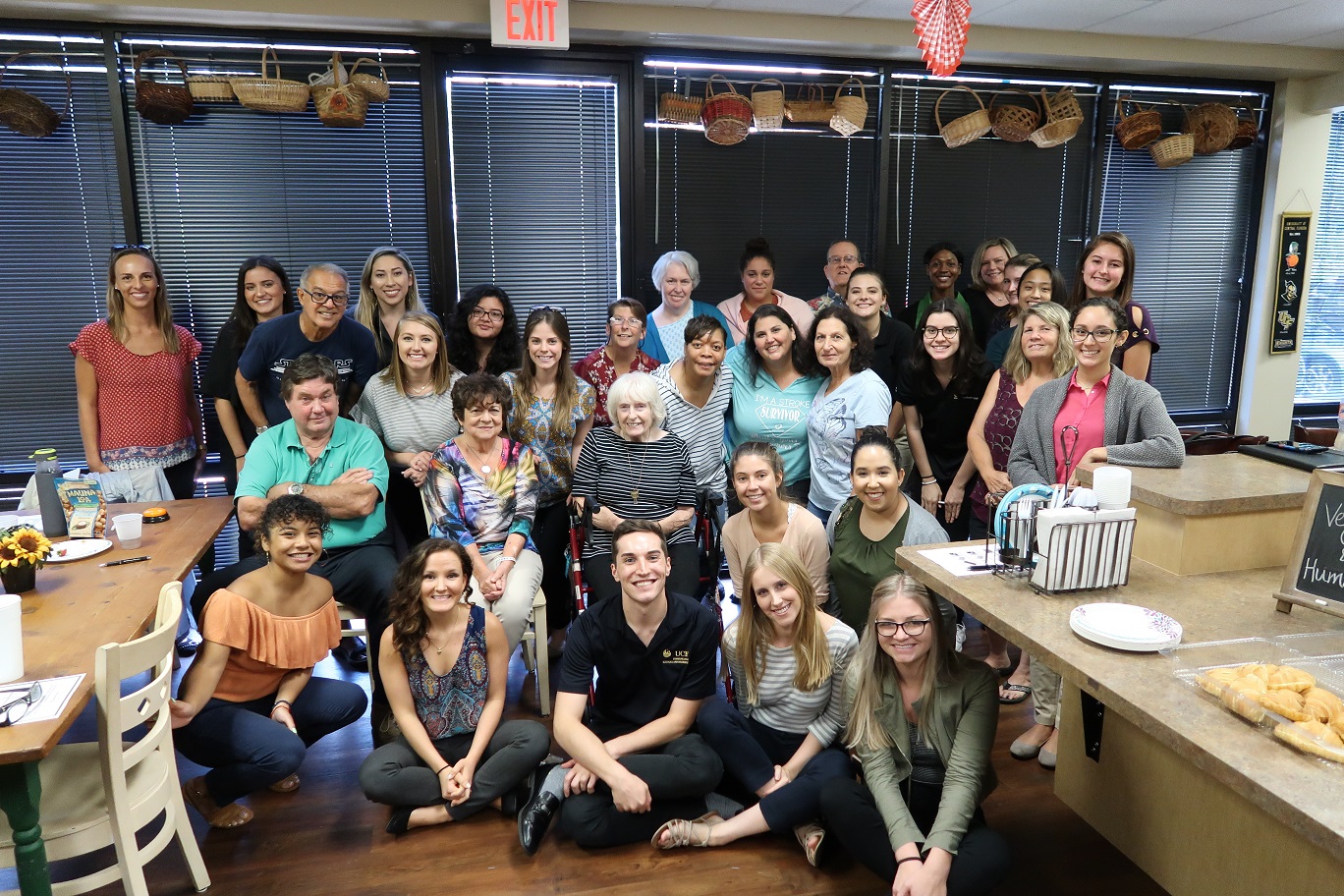 To the members of UCF's Aphasia House's Friday Only Club, the therapeutic meetings are more than a way to improve their reading and speaking skills. The meetings also offer a...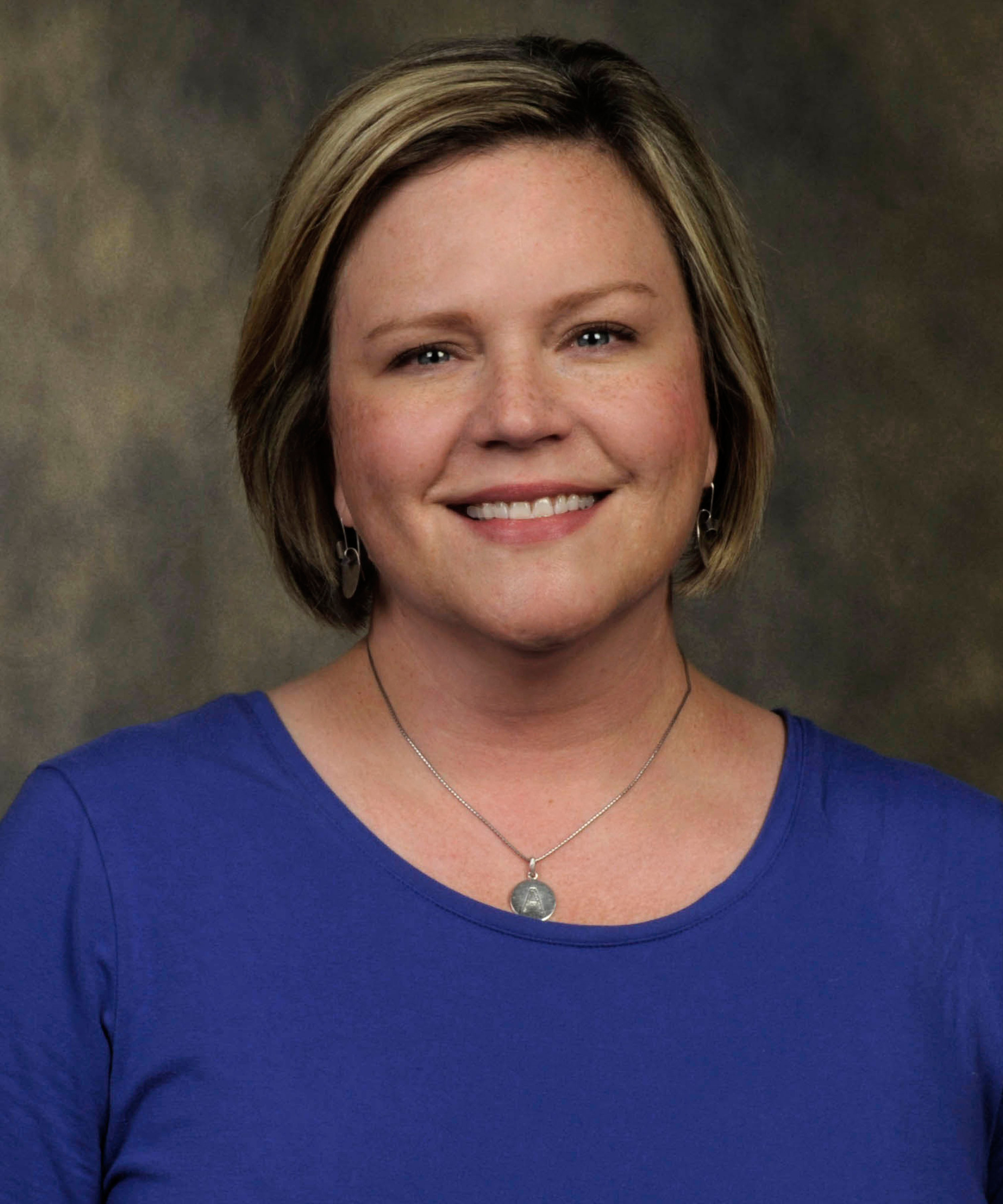 For Amy Engelhoven, the new director of UCF's Aphasia House, language has always been her passion. She studied communications and Spanish in college, and even spent a year abroad in...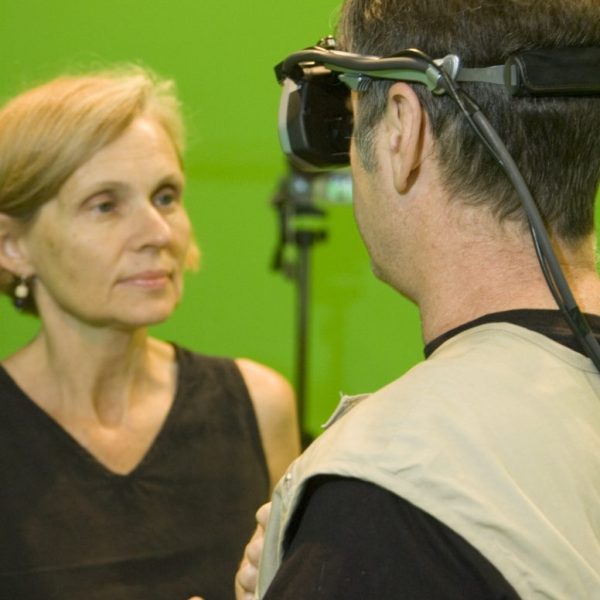 For more than 40 years, Janet Whiteside has helped men, women and children of all ages living with a speech disorder find their voices. She has inspired thousands of students...