UCF Communication Disorders Clinic
APHASIA HOUSE offers an intensive outpatient therapy program for individuals with aphasia, a disorder that results from damage to parts of the brain that control language and speech.
Aphasia House clients receive therapy under the direction of distinguished clinical educators in aphasia. The clinical educators are assisted by UCF graduate students preparing to become professional speech-language pathologists. They work together to assess the latest clinical research to develop a customized course of therapy for each client.
The program takes place in a home-like setting created in a beautiful new facility in the Central Florida Research Park.
Aphasia House is a home-like setting created in a suite of rooms (Suite 300) in the Innovative Center, a beautiful, contemporary building located in the Central Florida Research Park, adjacent to the University of Central Florida.
3280 Progress Drive, Suite 300
Orlando, FL 32826-2215
Individual therapy Monday through Thursday mornings for six weeks
Optional extension of therapy on Fridays, as well as art, music and horticulture therapy
Observation room for family and friends
Access to state-of-the-art augmentative and alternative communication devices
Affiliation with local extended-stay rental accommodations
Five six-week sessions offered annually
Upcoming Sessions in 2021:
In person at the UCF Aphasia House
Summer Session: June 1st- July 8th (telepractice intensive aphasia services are available to Florida residents)
Aphasia House is open to individuals with aphasia who meet the following criteria:
medically stable
able to endure the intensive nature of the program
independent in mobility and self-care or accompanied by a caregiver at all times
Aphasia House has a long-standing relationship with the Scott Coopersmith Stroke Awareness Foundation (SCSAF). The foundation recently awarded funding for two young stroke survivors who needed intensive services but were financially unable to participate in our program without external support. ― Amy Englehoven, Ph.D., Aphasia House Director
SCSAF is incredibly thankful for our partnership with the UCF Aphasia House and values the work that both students and faculty and staff do for stroke survivors. It is our mission to provide support for local survivors, and we [were] happy to approve the grant requests for these two applicants! ― Deanna Coopersmith-Marquez, SCSAF President

Aphasia Family is a free community group for people with aphasia. We typically meet from 12:30-3:30 each Friday at Aphasia House, but we are currently meeting by Zoom. Each week we engage in activities such as reading, word games, brain teasers, and crafts. We also try to go on an outing at least once per semester. If you are interested, email Amy Engelhoven at amy.engelhoven@ucf.edu for the Zoom link.
Our mission is to restore learning, increase socialization, and enhance awareness through service.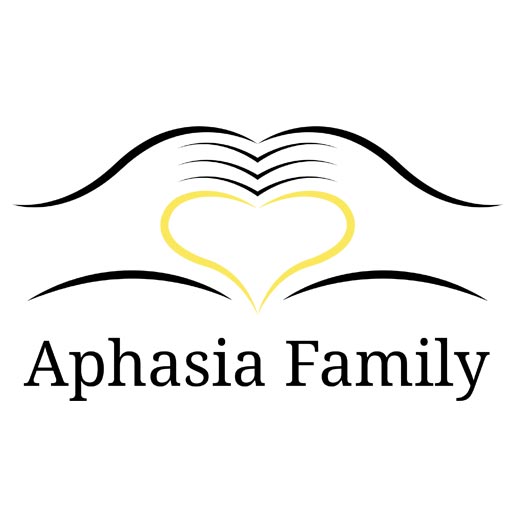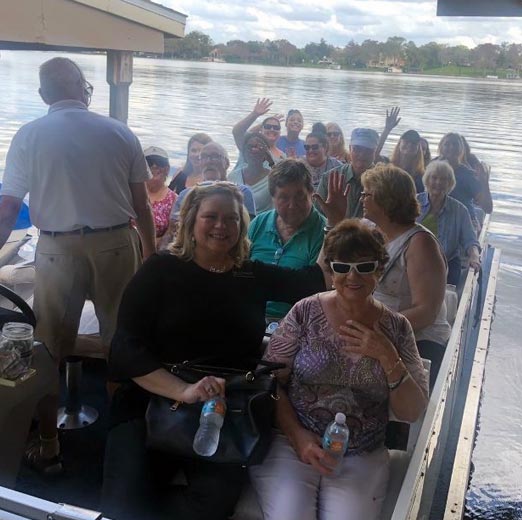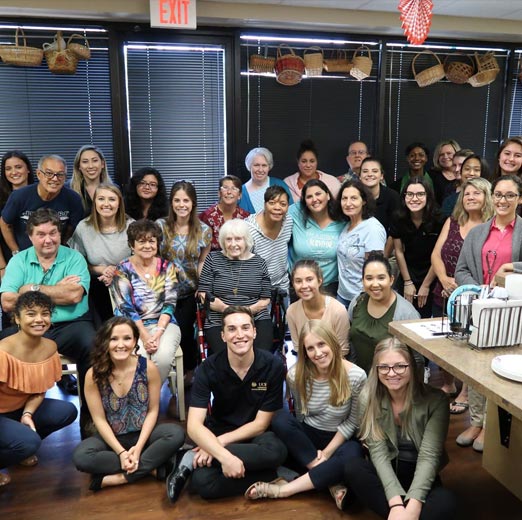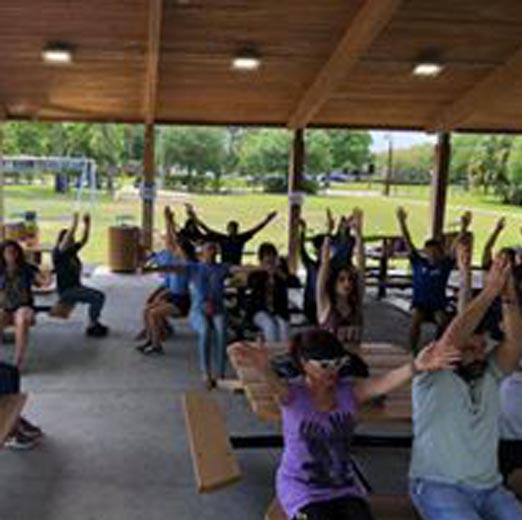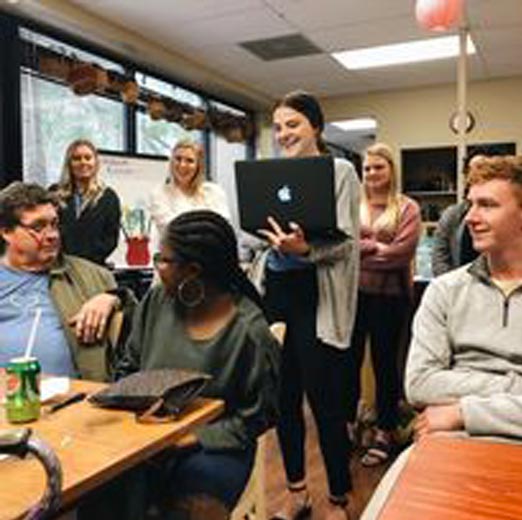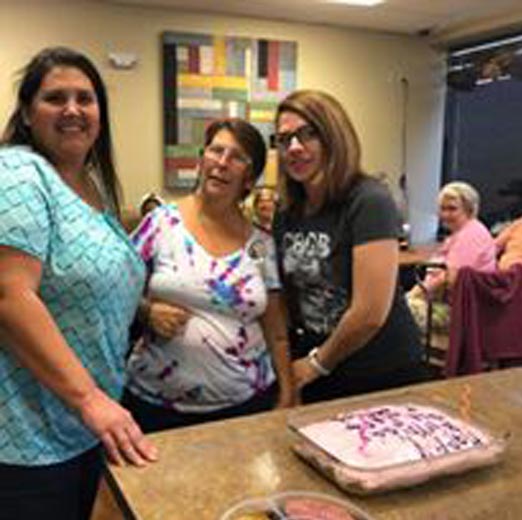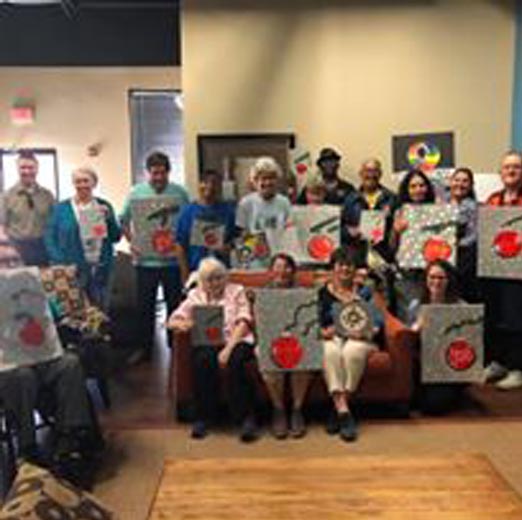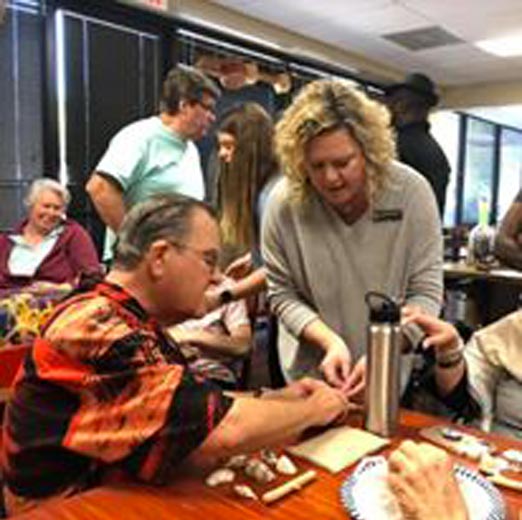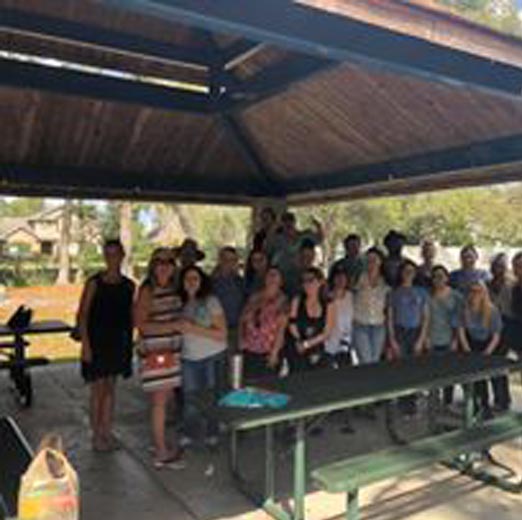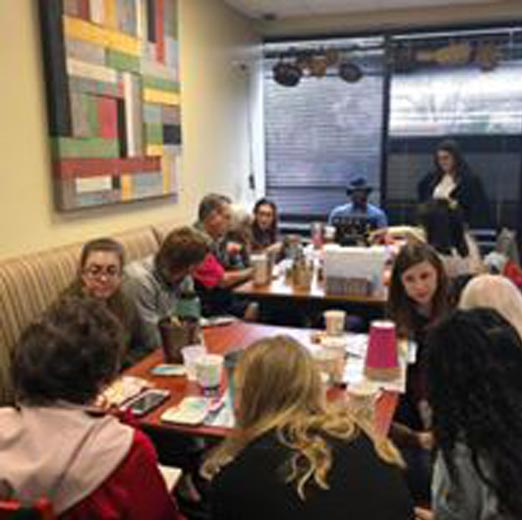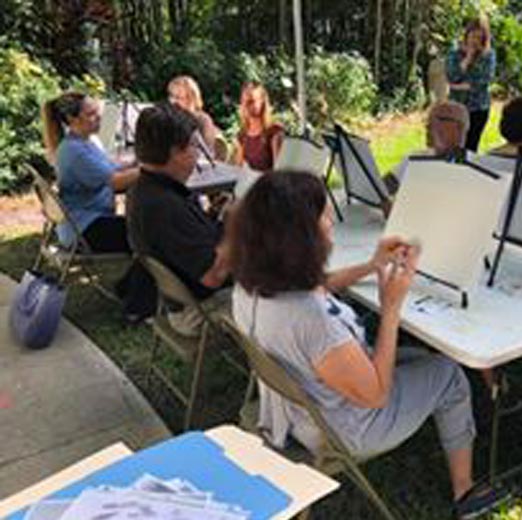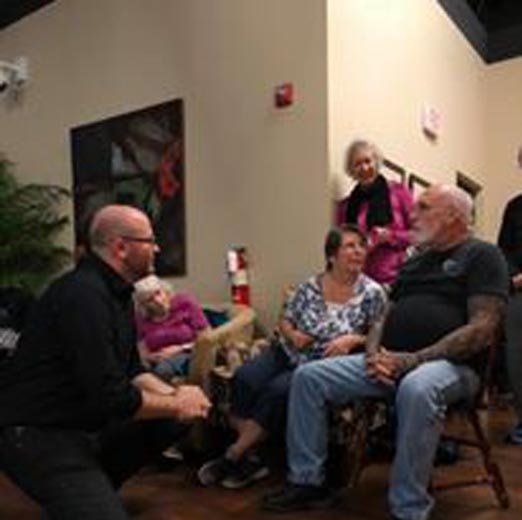 Janet Whiteside, Ph.D., is the founding director of Aphasia House. Amy Engelhoven, Ph.D., is the new director of Aphasia House.
Building Research Initiatives by Developing Group Effort
BRIDGE brings together people living with aphasia and researchers. Trainings help those living with aphasia understand research and how to talk with researchers. Researchers take the information shared with them and apply it to developing programs and services that best assist those with aphasia and their caregivers.