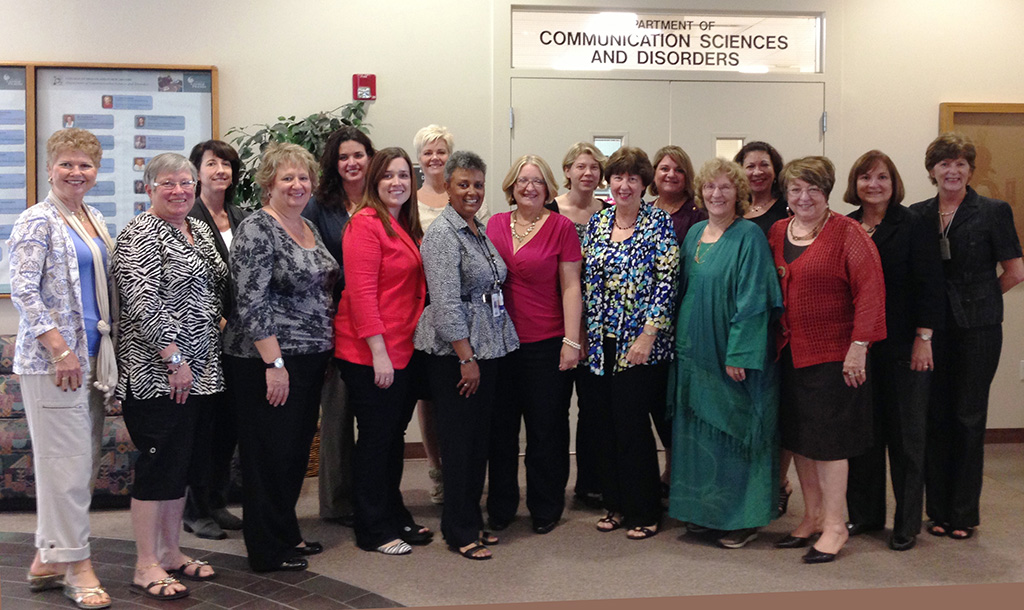 For more than 25 years, the Central Florida Speech-Language Consortium, a partnership between UCF and ten Central Florida school districts, has been working to improve access to speech-language pathology services for local children, while also addressing the state's critical shortage of qualified professionals. Central Florida educators and clinicians including Dona Hedrick, Thomas Mullin and David Ratusnik, former faculty members in communication sciences and disorders, began tackling the problem back in the late '80s, when it became apparent there was a nationwide shortage of qualified professionals who could teach children with special needs and provide related services, such as speech-language therapy.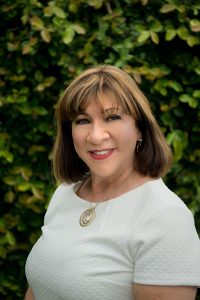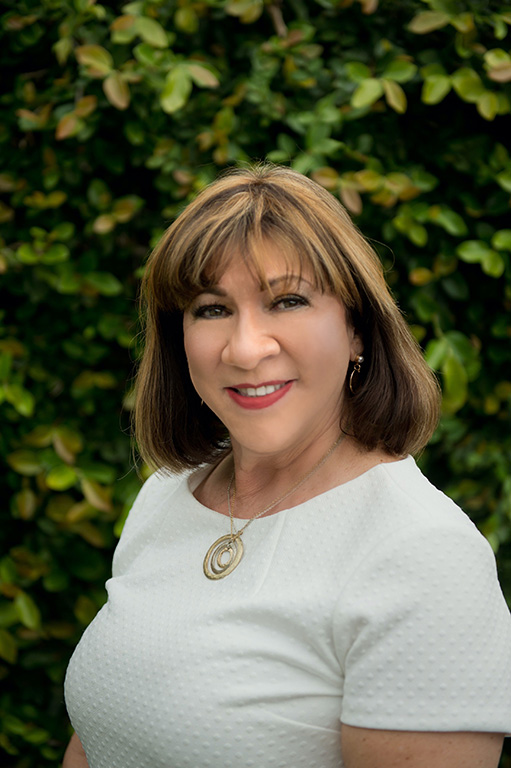 It was "an all-hands on deck" initiative with collaboration between UCF and the school districts from Brevard, Citrus, Flagler, Lake, Marion, Orange, Osceola, Seminole, Sumter, and Volusia counties. Associate Professor Linda I. Rosa-Lugo started teaching in UCF's CSD program just as the program was being implemented, and over the years has helped make changes to the program to continue to best meet the needs of our local schools and our students. 
"It is so gratifying to see these young clinicians who are committed to improving communication for our schoolchildren," said Rosa-Lugo, who started her career as a speech-language therapist in New York City public schools.  
By working with representatives of the local school districts,  a solution was developed to quickly address the need: utilize an existing program that allowed bachelor-level graduates to receive a teaching certificate for up to five years, provided they were enrolled in a master's degree program. This allowed graduates from the bachelor's program to start work immediately, while concurrently working on their master's degree. Both UCF and the school districts embraced the concept. 
Rosa-Lugo estimates that the consortium has facilitated the addition of more than 300 SLPs throughout Central Florida. 
Nicole Burks, '96 '99, an SLP for Brevard County Public Schools, was one of the first participants in the program. She completed her master's degree in three years through night and weekend classes. 
As the program evolved, it has transitioned into a summer only program, which offers CSD bachelor-level graduates the opportunity to earn their master's degree while taking classes only in the summer semesters, while on break from their fulltime jobs in the schools. Generally, it takes students about five years to complete the master's program this way, but it works best with their schedules, allowing them to focus on their studies fully during the summer. (*In 2021, the program changed from a summers-mainly program across five years to a year-round program comprising eight semesters.)
"I worked fulltime all day in the school, and took evening and Saturday classes," Burks said. "The program has significantly changed and evolved since then, but it still allows people like me who have to work to have the flexibility to work while going to school."  
It has been a win-win partnership since the beginning. The local schools get a pipeline of graduates from UCF's accredited program, which is also the largest producer of CSD graduates in the country. And students get to work in the school setting, where they want to grow their career. 
"Working in the school system made me a better UCF student," Burks said. "I was gaining all this real-life experience throughout my work and learning how to be a better clinician through UCF." 
This past summer, four graduate students in the CSD master's program – consortium track received their master's degree: Alicia Paletta, Loyda Peralta, Rebecca Pittman and Hannah Rodriguez.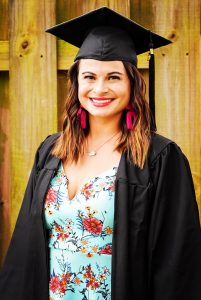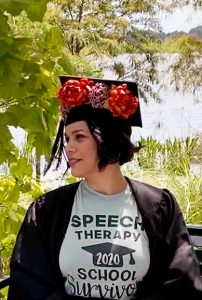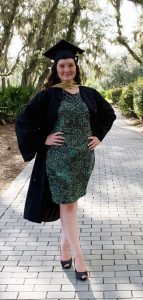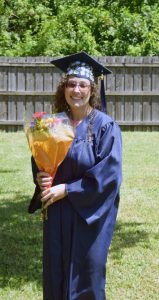 Even though it takes longer to graduate than it would taking a full-time master's program, the consortium is helping students who otherwise would have found it impossible to pursue a master's degree. Over the past 25 years, UCF has graduated hundreds of students thanks to the consortium program, Rosa-Lugo said.  
"I never expected that it would take me five years to get my master's degree," Rodriguez said. "But after receiving my bachelor's degree, I had to work, and the program allowed me to work and to go to school. But it was a manageable schedule and allowed me to also be a mom." 
Financial assistance is also available through a federal program known as TEACH grants, which provides grants to students who work in a high-needs school setting and serve low-income areas.  
Elizabeth Padilla, a senior administrator in specialized instruction for Orange County Public Schools, was one of the first consortium program graduates in 1999. She now holds a key position to support and facilitate the growing of the profession throughout the district.  
 "We have had clinicians from all different backgrounds come through the program, Padilla said. "They have a choice to work and to further their education. It was the right choice for me – as the child of a single parent, I knew I had to work after graduation. The best part for me – and for many of those in the program – was the ability to put my learning into practice every day, and that made me a better clinician."