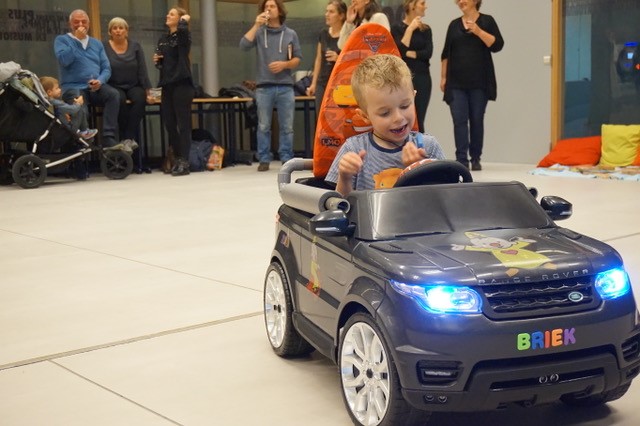 The first Belgian chapter of Go Baby Go!, an outreach program that works to give children with mobility impairments more freedom, launched this week thanks to the help of the...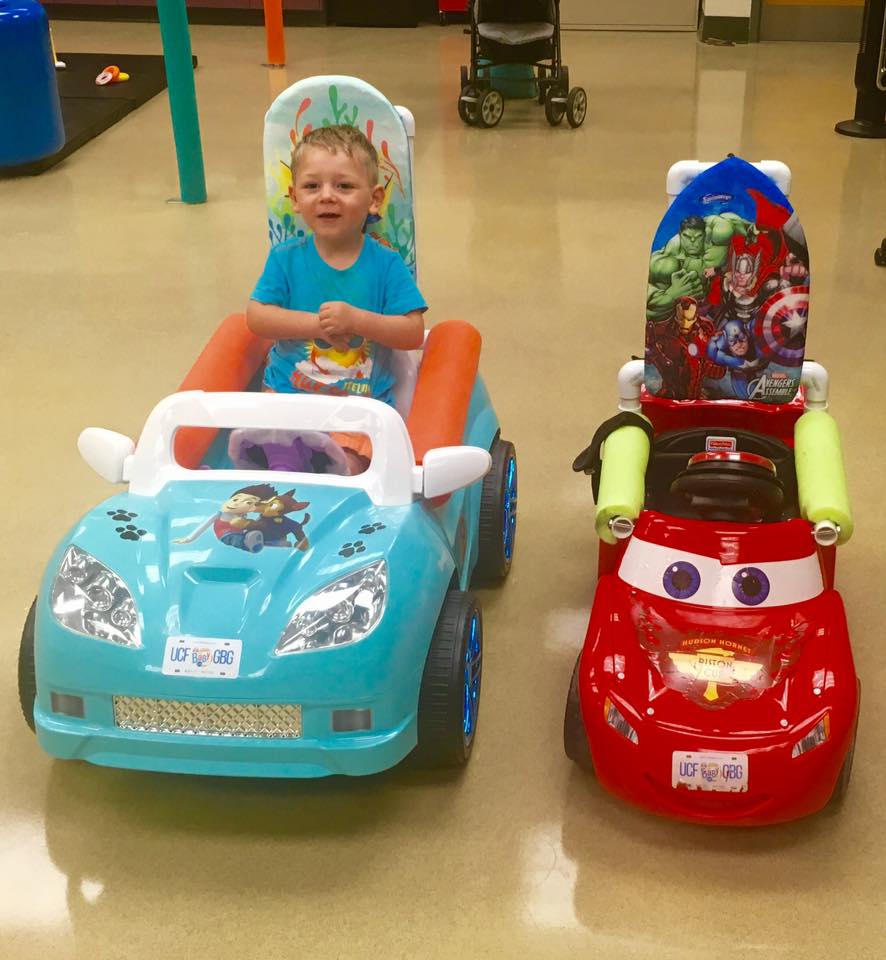 A Central Florida university has its hand in a nationwide event — helping kids with limited mobility gain independence trough modified ride-on cars.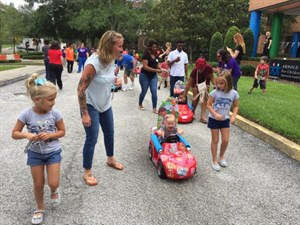 The University of Central Florida and Orlando Health are teaming up today to give some children with limited mobility a little bit of independence. Orlando Health is sponsoring a UCF Go...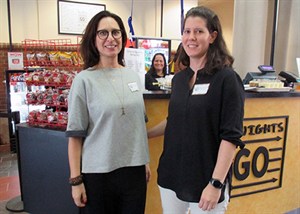 Physical therapists from as far away as Israel gathered Jan. 20-21 at the College of Health and Public Affairs for the first global summit of the mobility project known as Go Baby Go! Joining the group...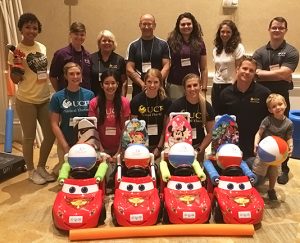 Jennifer Tucker spent much of her time at last week's National Down Syndrome Congress Annual Convention in Orlando showcasing and leading efforts to enhance mobility in children with disabilities. But...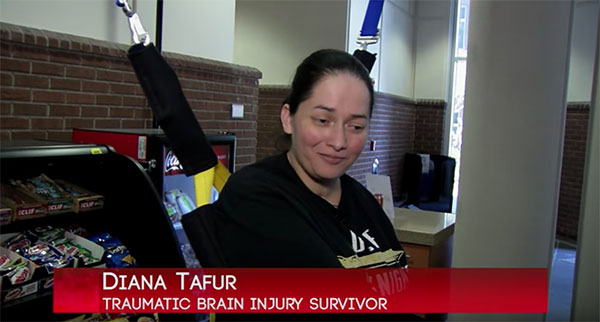 A unique café has opened on UCF campus that is equipped with a special harness system that allows victims of traumatic brain injury or stroke to be employed. The harness...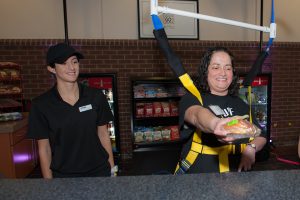 Ten years ago Diana Tafur was ejected from a New York City taxi in an accident involving a drunk driver and landed on her head. The impact left the then...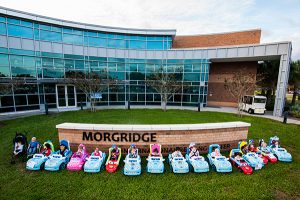 UCF's Doctor of Physical Therapy Program hosted a second UCF Go Baby Go! workshop to retrofit motorized toy cars for young children with special needs. UCF physical therapy faculty members and students, administrators,...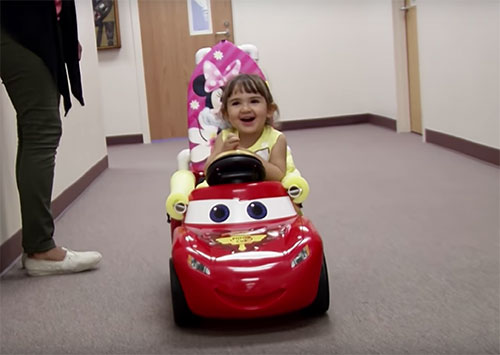 Go Baby Go! A new way to give mobility to disabled children takes off in Orlando.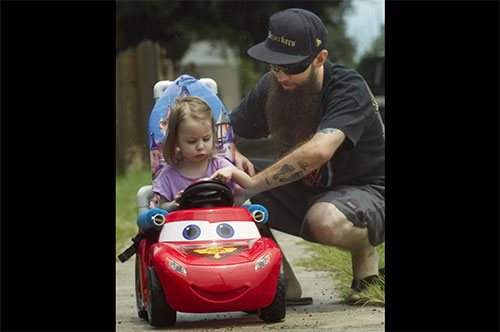 A Winter Haven child received the gift of mobility earlier this summer when UCF physical therapy faculty members teamed up with community partners and GoBabyGo to soup up ride-on vehicles...