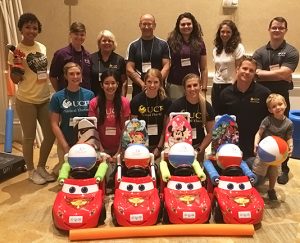 Jennifer Tucker spent much of her time at last week's National Down Syndrome Congress Annual Convention in Orlando showcasing and leading efforts to enhance mobility in children with disabilities. But...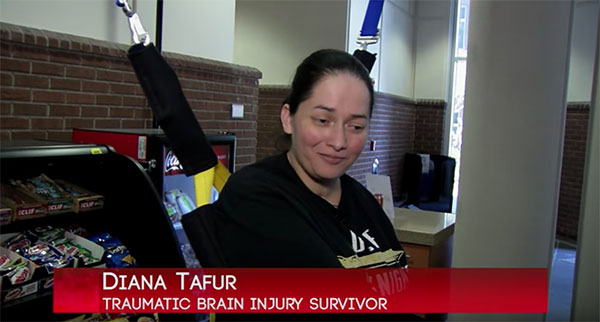 A unique café has opened on UCF campus that is equipped with a special harness system that allows victims of traumatic brain injury or stroke to be employed. The harness...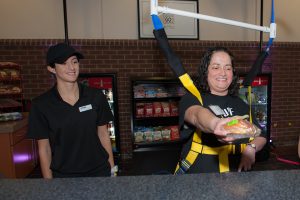 Ten years ago Diana Tafur was ejected from a New York City taxi in an accident involving a drunk driver and landed on her head. The impact left the then...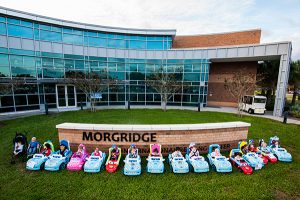 UCF's Doctor of Physical Therapy Program hosted a second UCF Go Baby Go! workshop to retrofit motorized toy cars for young children with special needs. UCF physical therapy faculty members and students, administrators,...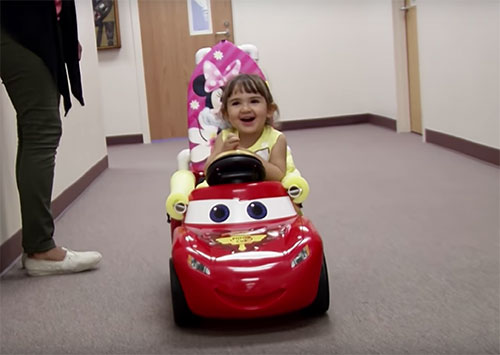 Go Baby Go! A new way to give mobility to disabled children takes off in Orlando.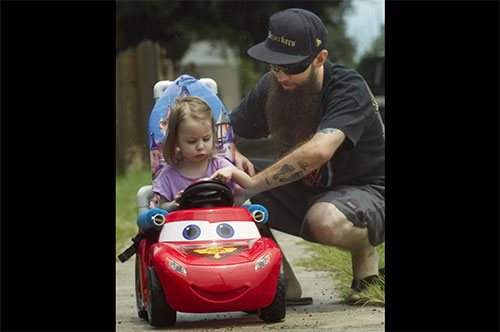 A Winter Haven child received the gift of mobility earlier this summer when UCF physical therapy faculty members teamed up with community partners and GoBabyGo to soup up ride-on vehicles...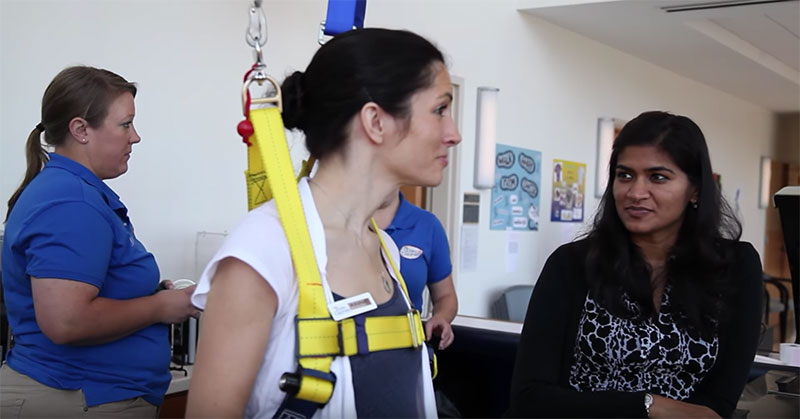 Cole Galloway, a professor at the University of Delaware, has developed a harness that helps physically impaired patients move around a room on tracks affixed to the ceiling. The harness...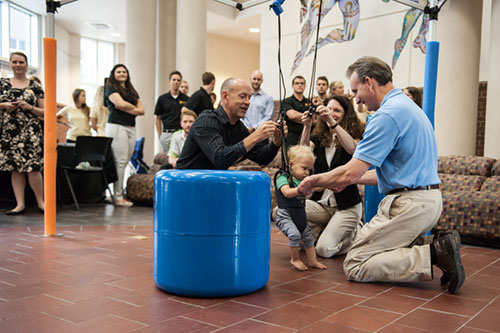 The news seemed like a death sentence: In 1998, Anne Dunlap, a pretty young woman in Delaware, suffered a traumatic brain injury in a car crash, severely impairing her daily functioning. Even...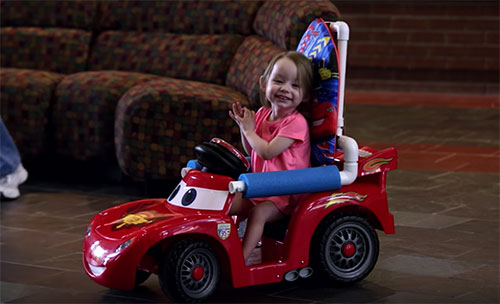 The UCF College of Health and Public Affairs brings a new idea to help children with mobility impairments socialize and interact.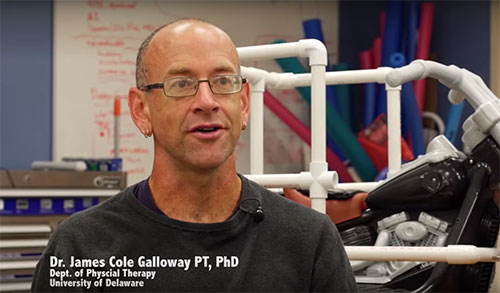 Meet Cole Galloway, a medical researcher in the Pediatric Mobility Lab at the University of Delaware. Cole's research involves designing technology which will help advance the mobility of kids with...