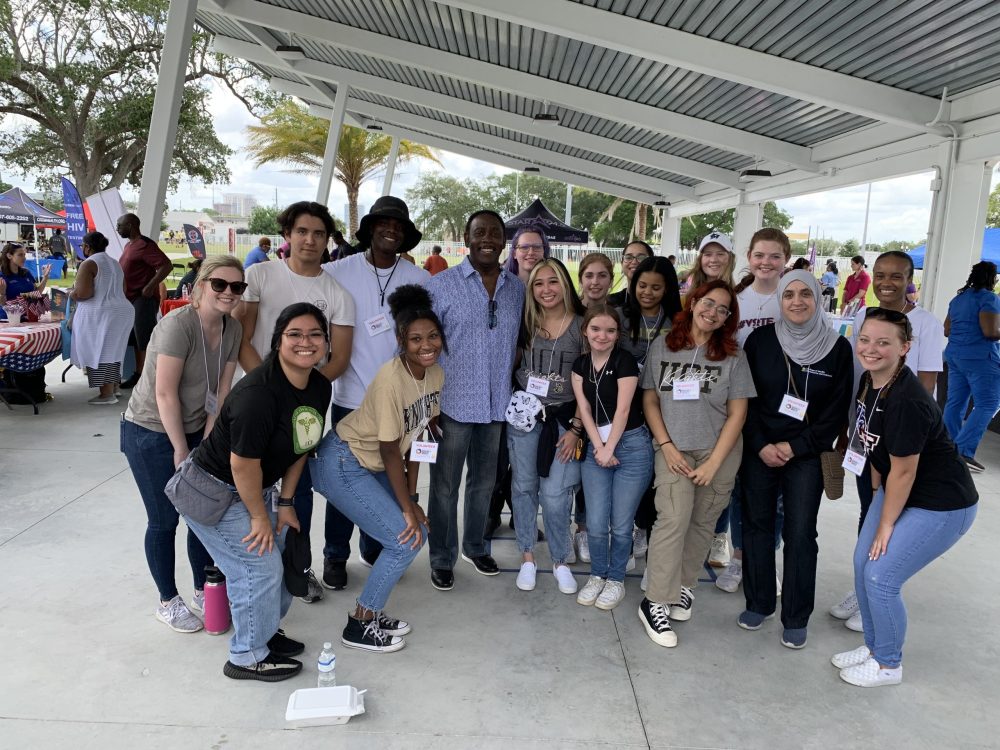 In recognition of National Minority Health Month, and as part of the Interdisciplinary Projects in Health Professions course (IHS4950), CHPS undergraduate students and their faculty mentor, Suha Saleh, partnered with the Florida Department of Health in Orange County to host a health fair event aimed at improving the health of individuals in the local community.  
The event, entitled "O-Town Spring Fest: Giving Our Community a Boost," took place on Apr. 30 and was kicked-off by Orange County Mayor Jerry Demings. 
In partnership with the Community Health Department at the Florida Department of Health in Orange County, students helped with organizing the event inviting community resources and executing the event. Many local health vendors and organizations participated and engaged with the local community. Health topics focused on during the event included health screenings, COVID-19 vaccination, and many healthy fun activities to increase physical movement. 
Saleh says the community event is a crucial part of the high-impact practices course, which is focused on service learning – giving students the opportunity to learn while helping others.  
Students interested in taking the course in future semesters should contact Dr. Suha Saleh or talk with their advisor.