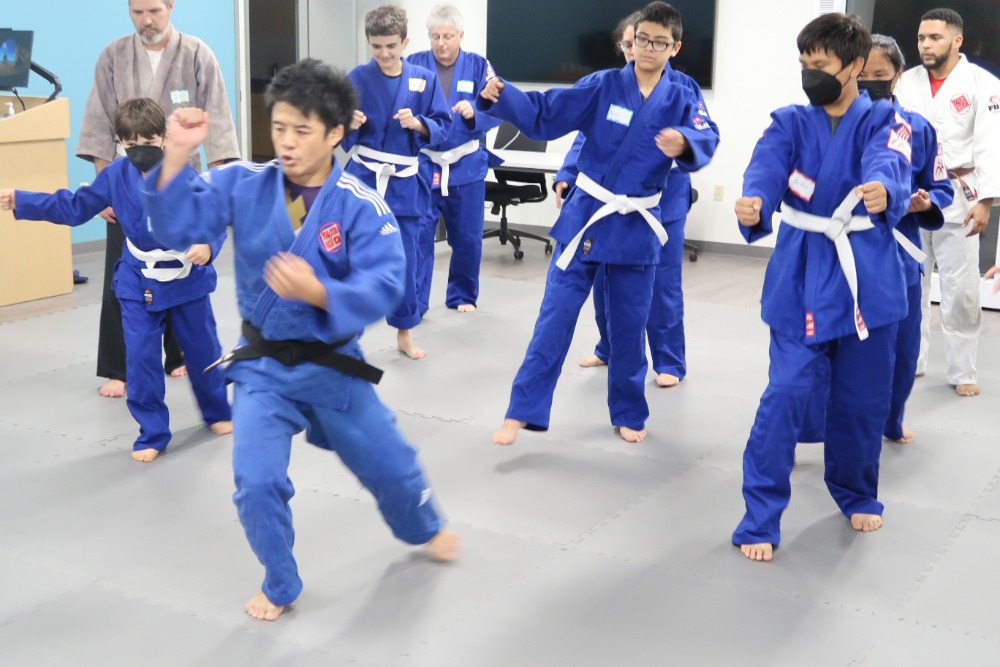 The prevalence of autism spectrum disorder (ASD), a neurodevelopment disorder associated with a range of social communication impairments, restricted and repetitive behaviors, and other health issues, is on the rise from 1 in 150 adolescents diagnosed with this disorder in 2000 to more recent estimates of 1 in 44. Fortunately, researchers at UCF, like Health Sciences Assistant Professor Jeanette Garcia, are committed to investigating ways to improve overall wellness of individuals diagnosed with ASD and provide support for their families through targeted intervention strategies delivered in community-based settings.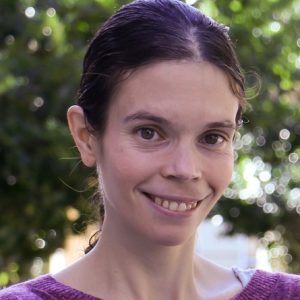 While obtaining a master's in psychology from the University of Pittsburgh, Garcia conducted laboratory research focused on monitoring stress behaviors in adults. While she thoroughly enjoyed the research process, she was more interested in "real-life results that were not confined to a lab with controlled settings." Her Ph.D. in exercise physiology from the University of Virginia and post-doctoral fellowship in the department of nutrition at Harvard University afforded her the opportunity to get involved in community-based participatory research – an approach to research that allowed for more engagement with the individuals her research intended to help. "I wanted to incorporate physical activity and see how my research could benefit the community," said Garcia.
At Harvard, she worked on her first intervention analyzing how adolescents with social and emotional behavioral disorders performed in class after "cybercycling" or playing a video game while they were cycling on a bike. "We noticed that the kids who had ASD not only enjoyed it, but they also improved their attention and focus." This led to her focus on adolescents with ASD, a population that generally has low physical activity levels compared to neurotypical adolescents.
Since joining UCF in 2016, Garcia has been working with community partners and specialists to achieve her research goals. "Finding community partners like United Cerebral Palsy Charter Schools and UCF's Center for Autism Related Disorders and working with specialists like licensed social workers, registered dietitians and exceptional education experts, benefits my research agenda as it incorporates other perspectives and assessment strategies," said Garcia. "I also involve undergraduate students in my research and look to them and my judo sensei for ideas on how to improve the judo program we offer."
The "Gentle Way" Judo Combines Data and Results
Of all the interventions Garcia explored, there was something unique about the benefits of judo for this population. Garcia says her judo program with ASD youth is the first program in the nation that is research related. Adolescents (aged 8-17) who have ASD are invited to participate in weekly judo sessions with their family members. "Our findings suggest that these sessions elicit psychosocial benefits (e.g., mindfulness, self-regulation, communication, etc.) and physical benefits (e.g., balance, aerobic condition, strength, etc.)," said Garcia.
"Judo has a mind-body component. Our data show an increase in social skills. The parents tell us that their kids are more likely to engage in new activities and initiate social interaction with their siblings and classmates and less likely to be anxious about it," said Garcia.
Garcia's judo program combines qualitative survey data with quantitative data obtained through a wrist-base accelerometer, (a wrist band like a Fit-Bit) that measures how physical activity impacts sleep quality. Garcia says they have found a substantial correlation between physical activity and sleep quality. This data is promising because 80-90% of individuals with ASD report having disruptive sleep patterns.
Garcia's other projects include a virtual culinary nutrition education program for teenagers and young adults with ASD, a group that is sometimes "overlooked." Garcia is currently in discussion with other universities in the nation to develop similar virtual activities that increase access for families who are unable to travel to onsite programs.
Building Sustainable Wellness for Future Generations
Garcia has received many honors and awards for her unique use of technology in community-based participatory research including, UCF's Luminary Award, Excellence in Research Award, and Research Incentive Award. Her newest venture is supported by the UCF Exploratory Research Award, a collaborative effort with Communication Sciences and Disorders Assistant Professor Nancy McIntyre. This feasibility study will assess the impact of judo on reading comprehension and academic success among adolescents with ASD.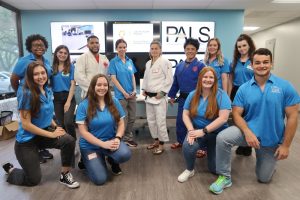 "I work with adolescents and their families in community settings because my goal is to find ways to achieve sustainable health practices that can set them up for adulthood," said Garcia.
Not only is Garcia looking for long-term benefits in her research subjects, but also in the UCF students she is mentoring. "I always think it's great when undergrads express interest in research and can get experience. I look for students who are passionate about working with individuals with ASD and becoming involved with the community. Most research skills can be taught; however, the enthusiasm needs to be there at the beginning," said Garcia. One of her current students is looking at how judo can affect levels of anxiety in children with ASD.
There are a lot of misconceptions about what people with ASD can and cannot do. Garcia's research seeks to empower this population so they can reach their full potential – something she sees as often cut short due to societal misinterpretations about the capabilities of individuals with ASD. "What drives me is seeing the reports from parents about how our judo program has helped their child do something they haven't done before or that their child is more attentive in school. Physical activity is fun! But seeing the joy on the faces of our students brings it full circle," said Garcia.
To learn more about the UCF Judo Program, visit https://healthprofessions.ucf.edu/healthsciences/judo/.