Inspiring Confidence Through Movement
The UCF Judo Program is an on-going research study housed in the Department of Health Sciences in the College of Health Professions and Sciences at UCF. This Judo program started at UCF in the summer of 2018 with a cohort of children and adolescents diagnosed with Autism Spectrum Disorder. This research study explores the physical and psychosocial health benefits of judo practice on youth with special needs. Specifically, the investigators of the study are evaluating the effects of this program on physical activity, sleep quality, social skills, self-confidence, and academic performance. This program continues to grow, and has expanded to K-12 schools in Central Florida. The overall goal of the UCF Judo Program is to establish a standardized judo curriculum that can be implemented in K-12 schools across the country, where both typically developing youth and youth with special needs may benefit from this program.

78% of parents reported a noticeable increase in their child's confidence.

The average minutes of sleep increase by 238 per night.

Daily percentage of time spent in sedentary behavior decreased by 8%

56% of parents reported that their child became more open to trying new experiences.

The percentage of participants who met daily physical activity recommendations (60+ minutes per day) increased 29%

78% of parents reported improvements in their child's social skills
"During the 8-week program we noticed improved balance, coordination, calmness and sleep patterns."
"We've seen such benefits for our students in not only physical skills, but the self-confidence they're building and the discipline."
"Our study shows that judo not only promotes social skills, but is well accepted by this population and is a great program for reducing sedentary behavior and increasing confidence."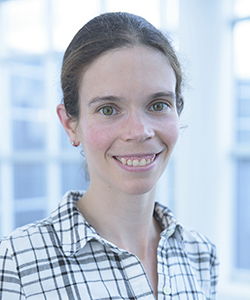 Associate Professor
Health Sciences
Location:
HS II
Room: 210L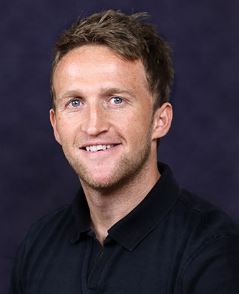 Assistant Professor
Health Sciences
Location:
HS II
Room: 210A

Nicholas Leahy
Ph.D. Student
Kinesiology

Caitlyn Perry
Undergraduate
Health Sciences

Kimberly Bello
Undergraduate
Health Sciences