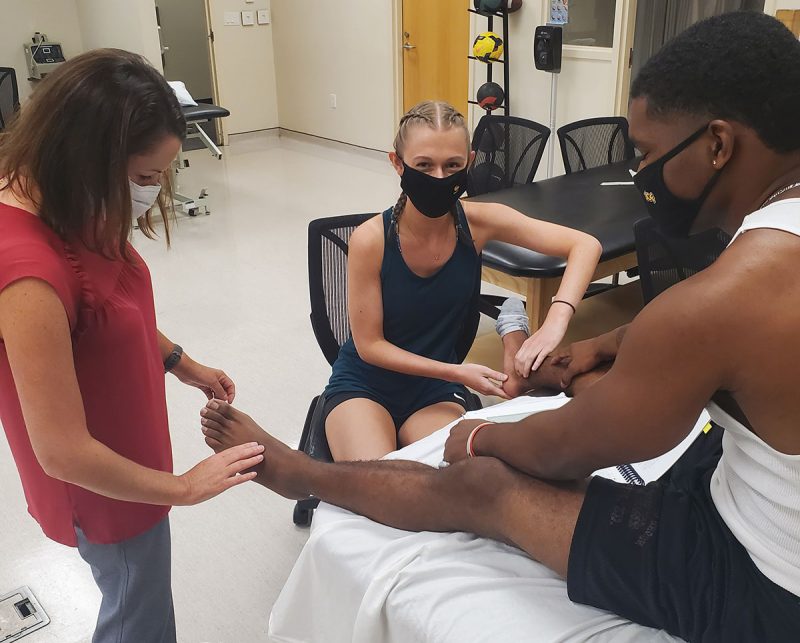 The recently released licensure exam  from the UCF DPT Class of 2020 place the cohort's first-attempt pass rates and mean scores above both the state and national averages.  Based on the two-year first-attempt pass rate rankings by the Federation of State Boards of Physical Therapy, the UCF DPT Program is within the top 5% of programs nationally.
This level of performance has now been achieved every year since the inception of the DPT degree program at UCF (11 consecutive years). Within the last six years, UCF DPT has met this mark five times, while only one other program in the state has been able to meet this metric three times.
"We are extremely proud of our students who consistently show their career readiness through their mastery of skills as assessed in the national licensure exam," said Patrick Pabian, director of the UCF DPT program. "The data shows that UCF graduates not only pass the exam but perform at an exceptionally high standard. We are excited to see what these outstanding alumni achieve in their clinical careers."
Jeffrey Stout, Director of the School of Kinesiology and Physical Therapy, says the scores not only reflect outstanding students, but the outstanding faculty who teach them.
"Our DPT students always do phenomenally well on their licensure exam thanks in large to our faculty who excel in preparing career-ready physical therapists," said Stout. "Our leadership is focused on preparing the next generation of contemporary therapists and it shows."
Historical data on UCF DPT student outcomes can be found on the program's website at https://healthprofessions.ucf.edu/physicaltherapy/outcomes/.