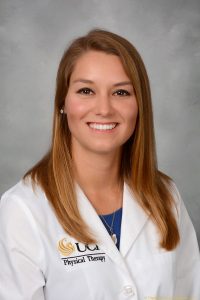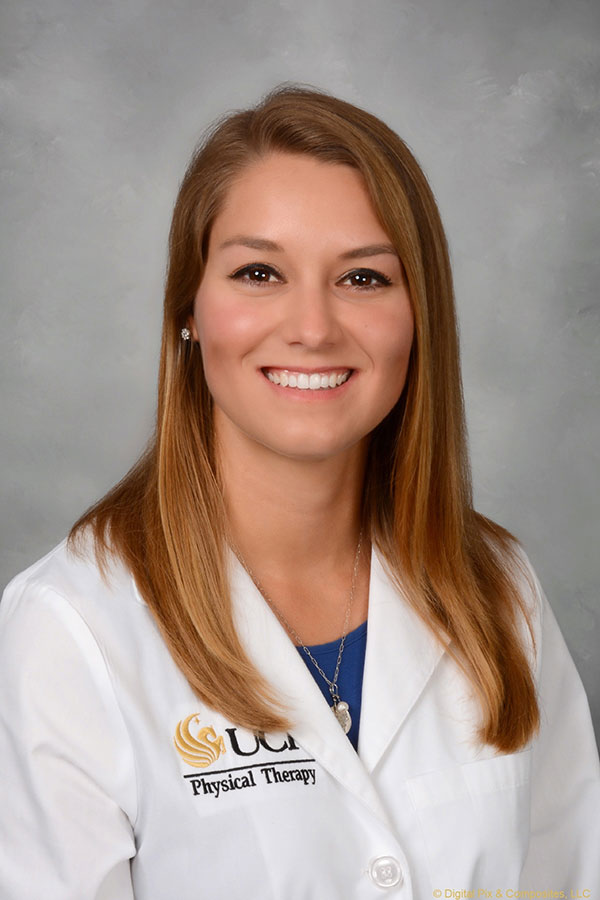 The UCF & Orlando Health Neurologic Residency Program offers post-graduate training in neurologic physical therapy that best prepares clinicians to work with patients needing advanced care. The third resident has just completed the clinical portion of the competitive neurologic residency program. Just like residency programs completed by graduates from medical school, the neurologic physical therapy residency program provides advanced training focused on neurologic clinical practice for physical therapists who wish to work with patients with conditions such as neurodegenerative disorders, stroke, traumatic brain injury, spinal cord injury, or other neurologic disorders. 
The residency meets the clinical practice requirements for the American Board of Physical Therapy Specialties to achieve board certification in neurologic physical therapy, a credential that distinguishes a physical therapist as having advanced clinical knowledge, competence, and skills in the field.   In addition to completing over 2,000 hours of neurologic clinical practice, residents also have to demonstrate competencies in patient care, patient education, interpretation of research, administration and consultation and pass a national examination to gain specialist recognition.  
The residency program is still young but has yielded successful clinicians. Olivia Berry '19 joins Brittany Rohan and Clayton Stocker who also completed the neurologic residency program and are all working for Orlando Health neurologic rehabilitation.  
Following her clinical residency, Berry started working at Orlando Regional Medical Center Institute for Advance Rehabilitation's Neurologic Outpatient and Movement Disorder's Clinic, where she evaluates and treat patients with neurodegenerative disorders such as multiple sclerosis, amyotrophic lateral sclerosis and Parkinson's disease. She is currently working with Nicole Dawson, a UCF PT faculty member, to complete the research portion of the residency. 
"Physical therapists have always been integral to providing care for patients who have sustained a neurological injury or who are living with a neurodegenerative disorder," said Morris Beato, clinical assistant professor and director of the residency program. "We couldn't ask for better partners on the neurologic residency program than Orlando Health."