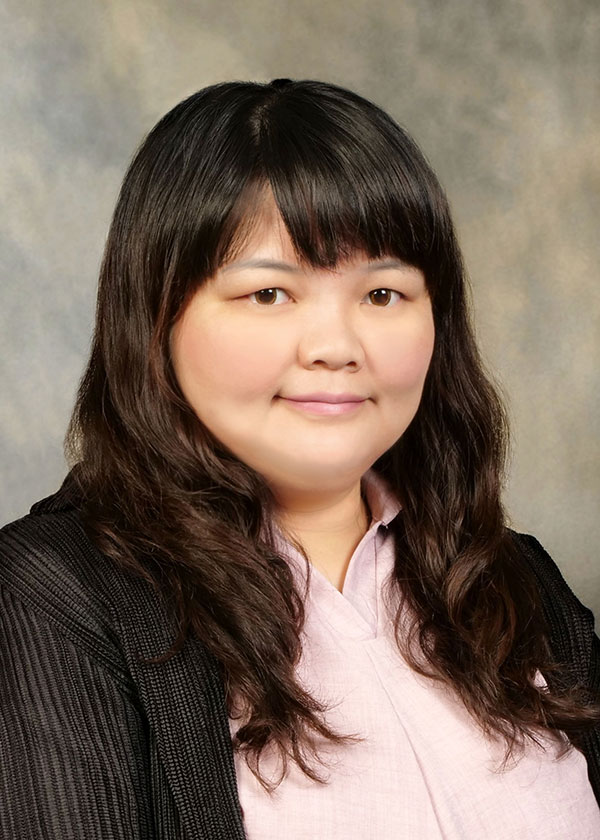 Ching-Yi Liao came to UCF after completing her doctoral degree in special education at Texas A&M University in College Station. She had the unique opportunity to join the College of Health Professions and Sciences as a post-doctoral scholar in the FAAST Center & AAC Lab within the School of Communication Sciences and Disorders.
She felt the experience she would gain in augmentative and alternative communication (AAC) was just the training she needed to further develop her skills as a scholar in this niche area.
"Here at UCF, they provide a lot of workshops on how to conduct research and grant writing – more than other universities I looked at," says Liao. "My mentor, Dr. Kent-Walsh, helped me find links between the experiences I wanted to have and my research interests. She found ways to help me learn more about those topics, whether through courses, workshops, joining research teams, or networking with other scholars."
Liao is a co-investigator on two research projects with Kent-Walsh that are funded by the National Institutes of Health (National Institute on Deafness and Other Communication Disorders). She primarily focused on the data analysis and dissemination phases of both investigations, which aim to improve young children's language development through the use of AAC technologies.
"Dr. Liao brings an incredible background in data analysis and single-case experimental design; she is the perfect complement to our existing AAC investigational team comprised of academic and clinical faculty, and undergraduate and graduate students," said Jennifer Kent-Walsh, professor and associate dean of research for the College of Health Professions and Sciences.
Liao became interested in communication interventions for children with autism when she was a new teacher in Taiwan and had a student with autism who had challenging behaviors in her classroom.
He had broken a low-tech communication board and had no way to communicate effectively, but after introducing him to a tablet with an AAC app, his challenging behaviors decreased, and his understanding of Chinese and functional communication increased. This sparked Liao's interest in learning more about the latest advances in AAC.
She met Kent-Walsh at a conference while studying in Texas, and decided to come to UCF. Liao wanted to gain additional experience in conducting AAC intervention research before she secured a faculty position and advanced her own line of research.
"I feel very lucky to come here because the FAAST Center provides services not just for research purposes, but also for the community," she said. "This is a model I want to recreate wherever I go."
Liao hopes to obtain a faculty position in a tenured line and eventually create similar resources in Taiwan for children there.
"In Taiwan, we have children with complex communication needs, but we don't have a center like FAAST to provide services to address those needs," she said. "The FAAST Center shows me how to do that; how to conduct research and provide services for the community simultaneously."
These are lessons Liao will no doubt carry with her as she pursues her own faculty position in the years ahead, Kent-Walsh said.