A new clinical instruction initiative in the School of Communication Sciences and Disorders is ensuring that students in the master's program get the patient-contact hours they need for graduation. The school had to get creative with how to keep students tracking toward timely graduation since COVID-19 brought all face-to-face interactions to a halt. This spurred the faculty, staff, and administration to create a telehealth experience to ensure students received the necessary training, and patients received needed care, in a safe, online environment.
As a result of this innovation which launched in May, all 32 members of the Summer 2020 graduating cohort will graduate on time on August 1. To become licensed and certified speech-language pathologists, students must successfully complete all requirements within programs like UCF's, which is certified by the American-Speech-Language-Hearing Association (ASHA) and requires a minimum of 375 supervised clinical patient-contact hours.
Previously at UCF, students obtained many of those hours through the UCF Communication Disorders Clinic in Research Park, where individuals of all ages receive diagnostic and therapeutic services conducted by graduate clinicians and supervised by licensed clinicians. Students also typically complete a significant portion of their supervised clinical training hours through internship experiences in partnering community hospitals, schools, private practices, and other clinical facilities.
Abigail Rice, a graduate student in the School of Communication Sciences and Disorders, came to UCF after a career in marketing in New York City. She found herself unfulfilled spending day after day in front of a computer monitor and wanted to have a more direct impact on people's lives. This brought her to UCF where she has been excelling in the master's program in Communication Sciences and Disorders.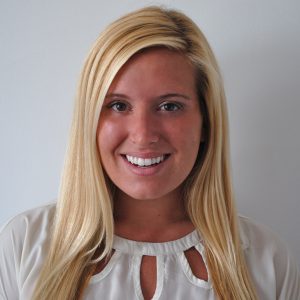 Now, after spending the past several months in clinical trainings and classes, and embracing the school's new pilot telehealth initiative to advance her clinical skills, she can appreciate the irony of her evolving perspective on computer technology. Little did she know how much it would end up supporting her in pursuing her goal of helping others.
"I love helping people overcome their barriers to communication and improving their quality of life," Rice said. "We are still able to offer transformative care through telehealth while also receiving the supervised clinical hours we need to graduate."
Working Together for Our Students
When the state issued stay-at-home orders in March due to the pandemic, students quickly adapted to online classes. With the clinic closed and many off-campus internship sites closed or closed to non-essential personnel, faculty, staff, and administration had to act quickly to provide the clinical experiences students needed to finish their degrees.
The first step they took was to enhance virtual clinical simulation experiences with the use of Simucase, a patient simulation software. But faculty wanted students to have the valuable learning experience of seeing real patients via telehealth – a practice currently being embraced by almost all healthcare providers in one way or another.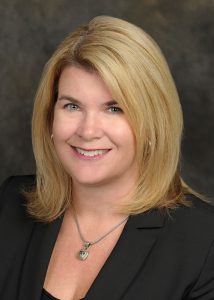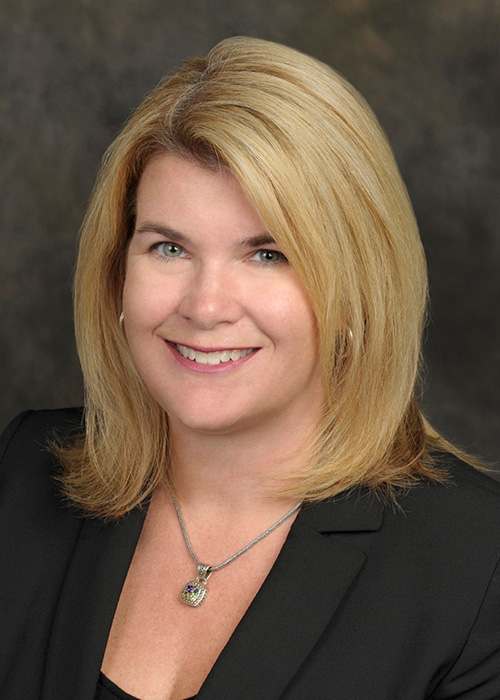 The pilot telehealth initiative in the Communication Disorders Clinic – which involves supervised graduate clinicians treating actual patients via protected health conferencing software – was launched in May. This approach affords UCF graduate clinicians the opportunity to earn supervised therapy hours necessary for graduation, and is provisionally approved for student education by ASHA through December 2020, said Jennifer Kent-Walsh, interim director of the School of Communication Sciences and Disorders and Associate Dean for Research in the College of Health Professions and Sciences.
Kent-Walsh said it was a herculean, all boots-on-the-ground effort to prepare the faculty, staff, students and patients for this telehealth launch in such short order.
"Debra Knox, director of the UCF Communication Disorders Clinic, and the CSD clinical faculty and staff did an outstanding job of pairing students with patients, and coordinating schedules across student clinicians, faculty, and patients – all while simultaneously rolling out a new electronic health record system," said Kent-Walsh.
The hours needed by students to complete their programs ranged from 10 to 100 hours, depending on how many hours they logged before the pandemic hit.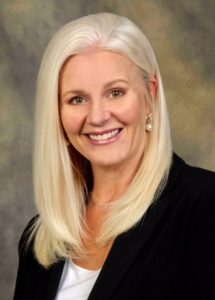 Knox said students will continue to have the telehealth experience incorporated into their curriculum since this was an aspect of clinical education in the planning stages at UCF before the pandemic, and will no doubt remain an important component of clinical service-delivery in many contexts in the years to come.
"COVID-19 certainly made us speed up our implementation of telehealth delivery of care into our curriculum," Knox said. "And that's a good thing, because now telehealth is more widely used and our graduates are prepared to start seeing patients virtually."
"As part of our ongoing commitment to providing innovative and workforce-ready solutions for our students, we were excited for this opportunity to enhance the clinical experience not only for our students, but also to be able to provide this option for our patients," said Bari Hoffman, Associate Dean of Clinical Affairs for the College of Health Professions and Sciences. "This new telehealth program – coupled with the new electronic health records system – allows us to have our focus on preparing the next generation of healthcare providers holistically and comprehensively through their training, software, technology and patient experiences."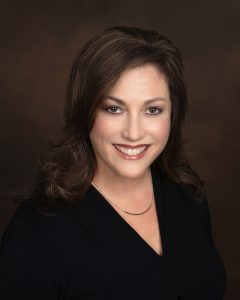 During a telehealth clinical education session, the patient, graduate clinician and supervising clinical instructor are all participants in the video session. The supervising clinical instructor observes and typically keeps their microphone on mute, but is always available in case the student has a question and to jump in to guide the services being delivered.
At the completion of each session, the clinical instructor debriefs with the student to discuss the patient's progress and to provide feedback on the student's clinical skills. The student also enters notes from the patient encounter into the electronic medical record.
Students Stepping Up for Their Patients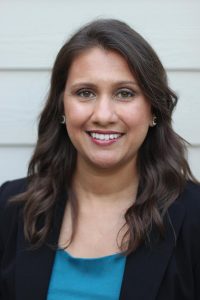 Unexpected, but highly beneficial consequences of service delivery via telehealth have been popping up over the past few months, said Punam Desormes, an instructor and supervising clinician in CSD who specializes in augmentative and alternative communication (AAC) services, including the use of speech-generating devices for patients who cannot rely on their natural speech to meet all of their communication needs.
The virtual nature of the delivery of care has increased the use of AAC options such as iPads with communication apps by both students and patients, Desormes said. "And some families have reported that teletherapy has helped them to be more involved in the sessions since they serve as communication facilitators by providing prompts and models as directed by the student clinicians," she said.