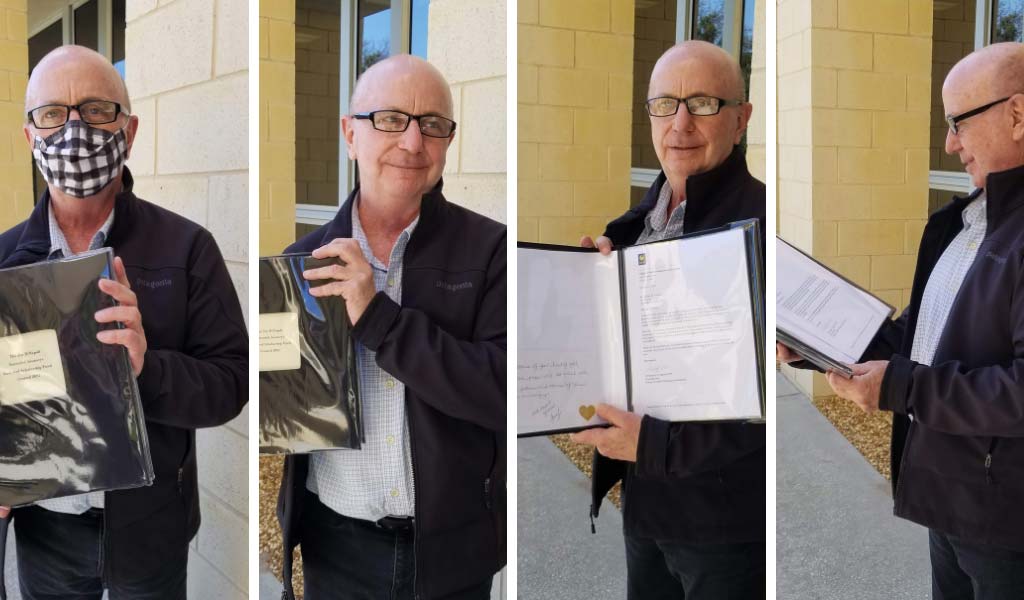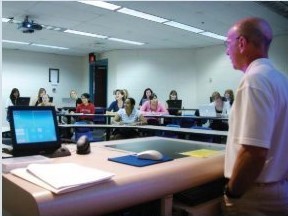 Joseph DiNapoli, a senior instructor in the School of Communication Sciences and Disorders, recently established The Joe DiNapoli 'Extended Journeys' Endowed Scholarship Fund for "nontraditional" students, a term he believes needs revision.
"It can be difficult coming into an academic program later in life," DiNapoli explains. "I think that term may have a negative connotation that could reinforce any fear they might have of going back to school. I have always felt that their determination and perseverance helps them more than hinders them and am so honored to be able to play a small role in assisting them as they continue on their journey."
Early in his career, DiNapoli says that many of his students came back to school because of a state requirement that required public school speech-language pathologists attain a master's level degree. But now, his students have other motivations.
"Throughout the years, I have had the honor to teach thousands of students," DiNapoli says. "I have been so impressed with these students who have taken the time to raise a family or who worked outside the home, yet they still wanted to complete their degree."
DiNapoli, who has taught online or at a distance for nearly his entire teaching career, says he began thinking about ways to help make the educational journey of his students a little easier a long time ago. He saw the potential impact a scholarship could have on students who already are facing lots of challenges.
Applicants for the scholarship must be a declared major in an undergraduate program with a preference given to students in the School of Communication Sciences and Disorders. Preference will also be given to applicants who have been previously enrolled in a university or college but have not already obtained a bachelor's degree.
What DiNapoli especially enjoyed was meeting with students, either by phone or chat, and later, by Zoom. He told his students that he was always available for them and would make his schedule fit to work with theirs. He enjoyed getting to know what motivated them and inspired them to go back to school.
The story of one student has stayed with him throughout the years. While he was teaching remotely in Maine, he recalled two older women who attended the class together. One of the women was especially engaged, DiNapoli says. "She was so bright, and always asked good questions. She was the perfect student."
The woman graduated, and DiNapoli heard from her friend six months later. "She had passed away from brain cancer," DiNapoli says.
As the years passed by, DiNapoli says his desire intensified to fund a scholarship to honor of students who are trying their hardest to complete their degree, despite great life challenges.
"I have found that persistent people can achieve whatever they set their mind to. But there are sometimes obstacles too great that they can't overcome them on their own," DiNapoli says.
Sometimes, money can be one of those obstacles.
"I had the great, great luxury of not having to pay for my education," DiNapoli says.  "My parents were very generous with me; I want to help my students as much as I am able."
DiNapoli is also heartened by the opportunity to meet the beneficiaries of his scholarship. He came from a large family, but he never had children of his own.
"These are people just trying to complete their degree while raising a family or trying to work, and I didn't want to make it harder on them," DiNapoli says. "These are my people, my family."
The only hesitation DiNapoli had was when it came to putting his name on the scholarship. He discussed the matter with a trusted friend, who told him that he had to do it, if only to serve as an inspiration to others.
"I've had thousands of students in my career, and if I could generate some excitement by putting my name on a scholarship, maybe they would be inspired to give as well," DiNapoli says. "I don't want to wait until I'm retired or gone. This is one of the most meaningful things I've ever done in my career. I will be able to see how students benefit, and that's really exciting to me."