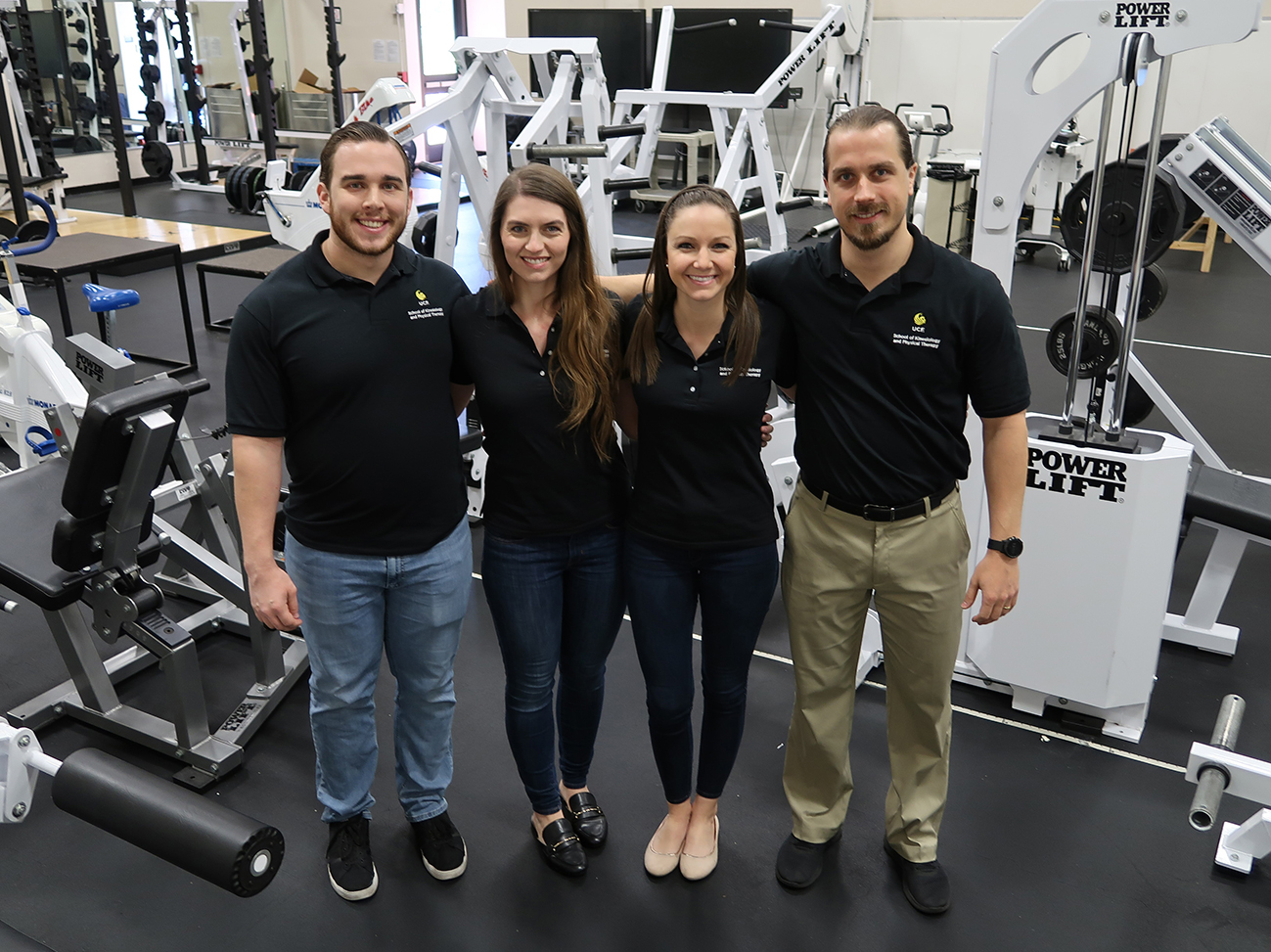 Six students in the School of Kinesiology and Physical Therapy have each won a $1,500 scholarship from the National Strength and Conditioning Association Foundation. Nicholas Coker, Nicolas Clark, Kylie Harmon,...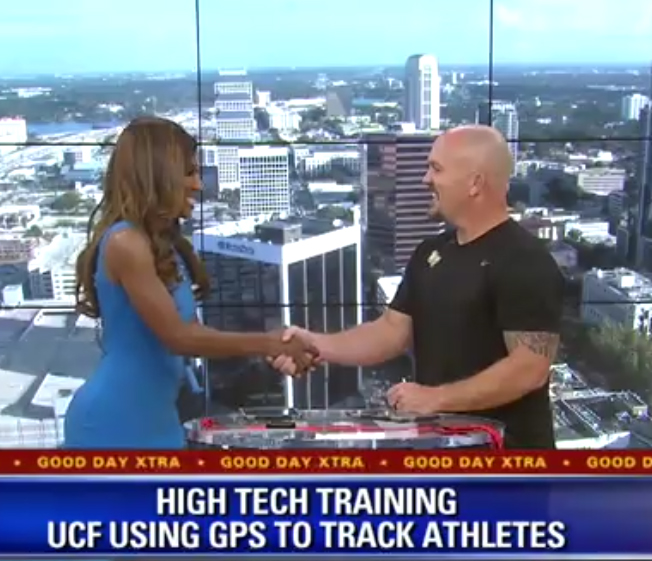 UCF Sports Science Director Michael Redd (Ph.D. in exercise science, '18) recently visited the Fox 35 News studio in Orlando to describe his use of GPS to monitor the university's...
Athletics Director Danny White (left) and Interim Dean Jeffrey Stout UCF Athletics and the university's new School of Kinesiology and Physical Therapy are partnering to enhance the well-being and performance...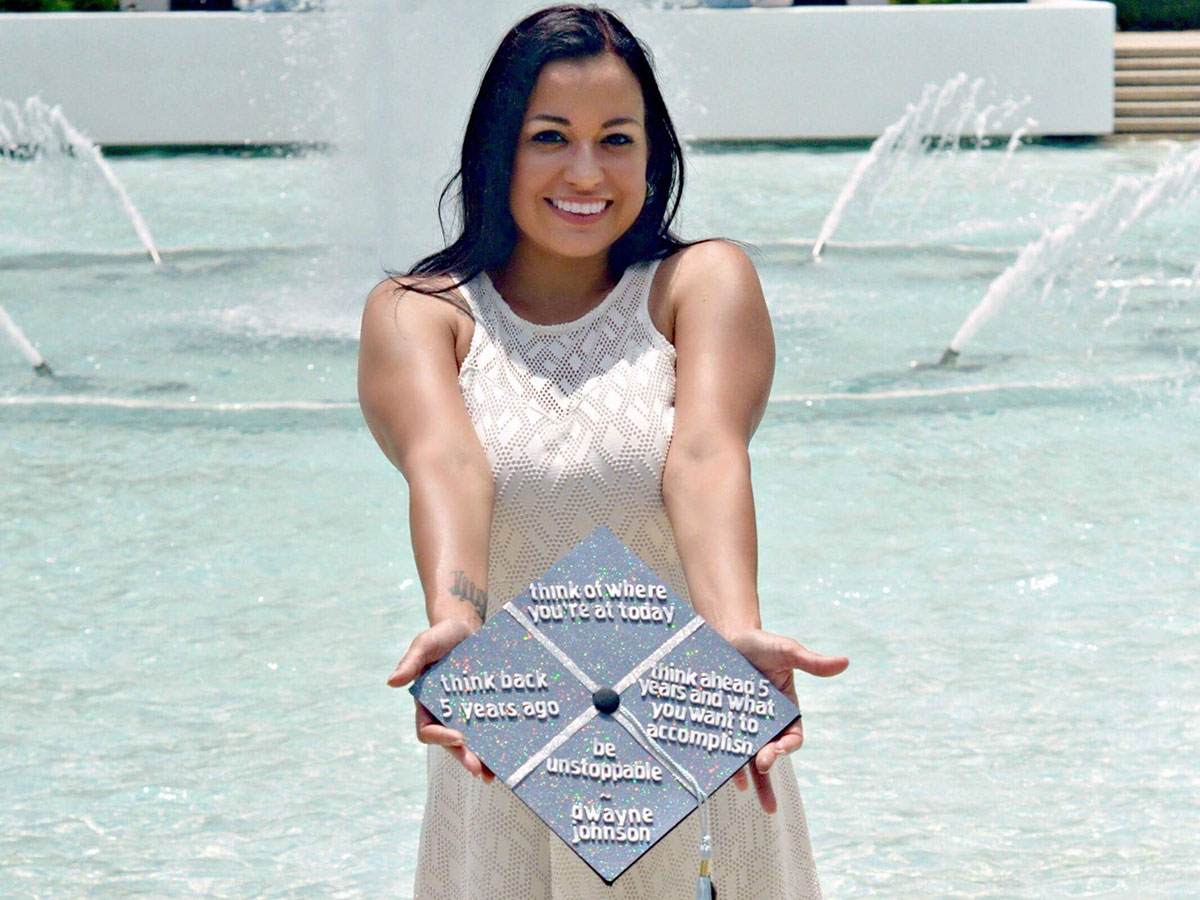 As soon as Heather Robison saw the inspiring words from Dwayne "The Rock" Johnson, she knew the quote was meant to adorn her UCF graduation cap: "Think back 5 yrs...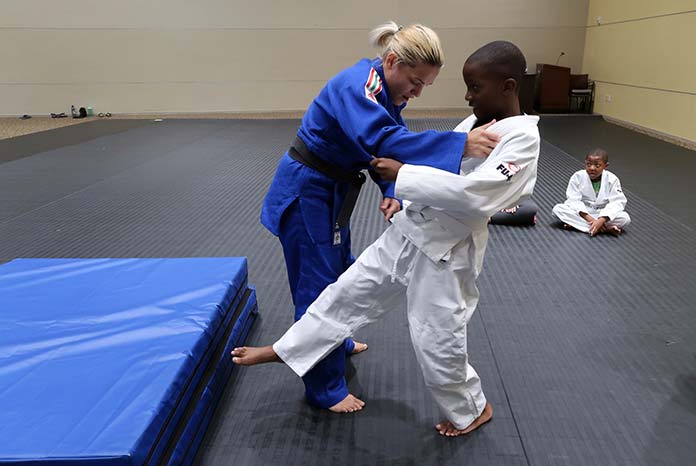 For one hour each week, children in a new UCF research study shed their label of autism, don white uniforms called judogis and become judokas — practitioners of the martial...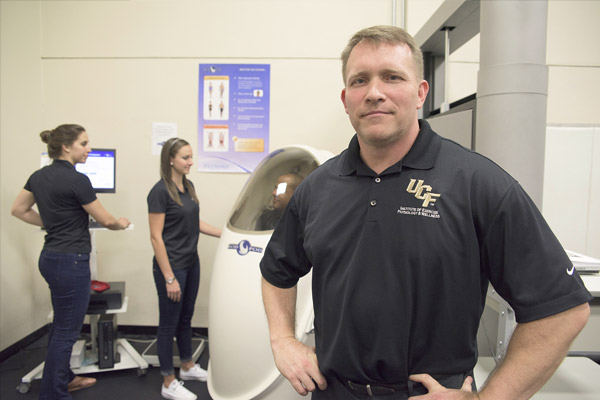 In 2011, UCF recruited Professor Jeffrey Stout to help build a new doctoral program. Within four years, the National Academy of Kinesiology ranked the Exercise Physiology doctoral program sixth out of 52...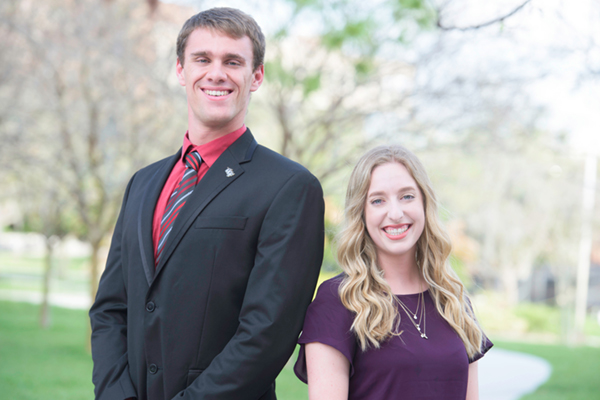 Order of Pegasus is the most prestigious and significant award a student can attain at the University of Central Florida. Order of Pegasus recognizes exemplary performance by UCF bachelor's degree students in the...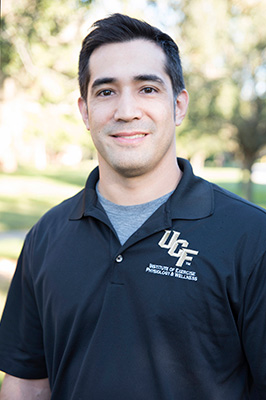 Sport and exercise science assistant professor David Fukuda's passion for judo and wrestling shaped his career. He's a former national and international judo competitor and judo black belt who enjoys coaching and...