News: Communication Sciences and Disorders
The Communication Disorders Clinic is pleased to welcome Janel Cosby, Au.D., Ph.D., CCC-A, F-AAA, as its new audiologist and a clinical lecturer. Cosby is a native of Orlando and UCF...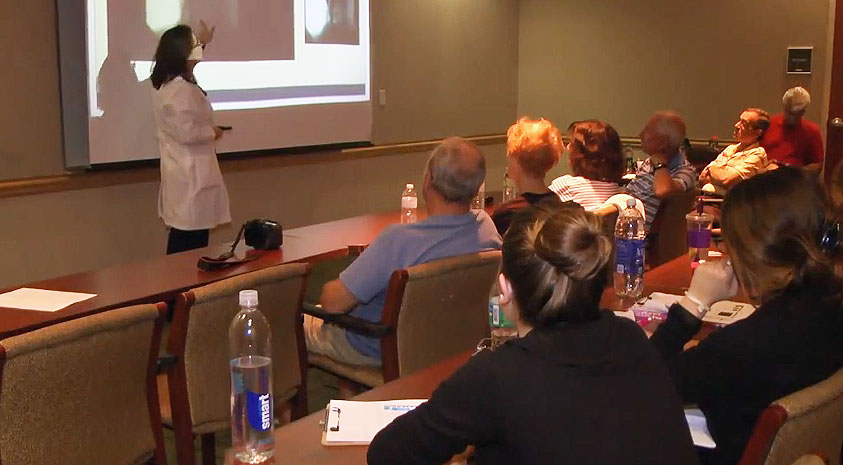 A laryngectomy support group named the New Voice Club of Orlando provides patients who have undergone laryngectomies with a chance to connect and share their experiences as cancer survivors. Club members meet once...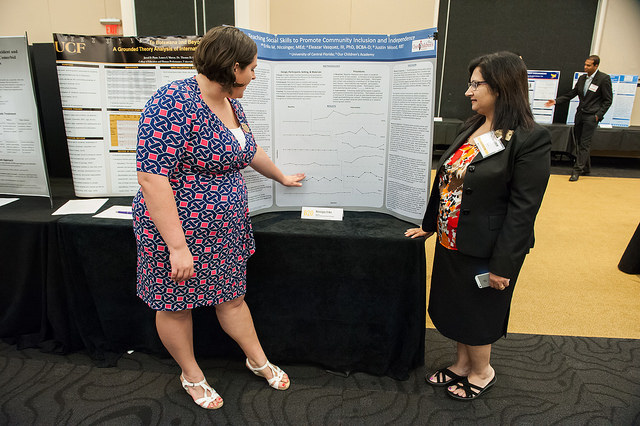 Fourteen students from the Department of Communication Sciences and Disorders presented research posters during UCF's 2015 Research Week, held March 30 to April 2 on the Orlando campus. Five students in the Communication Sciences and Disorders Track...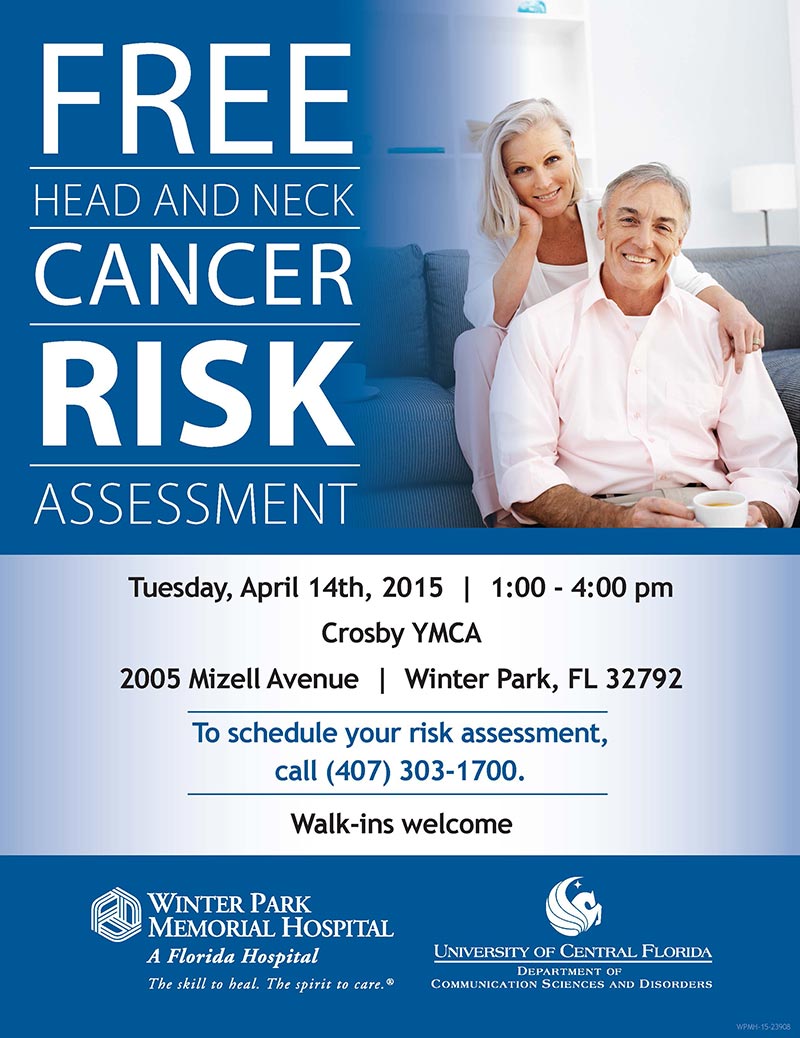 Free Head and Neck Cancer Risk Assessment is available April 14 at the Crosby YMCA in Winter Park. Fla. The event will include risk assessments for thyroid cancer and cancer caused by Human Papillomavirus (HPV)....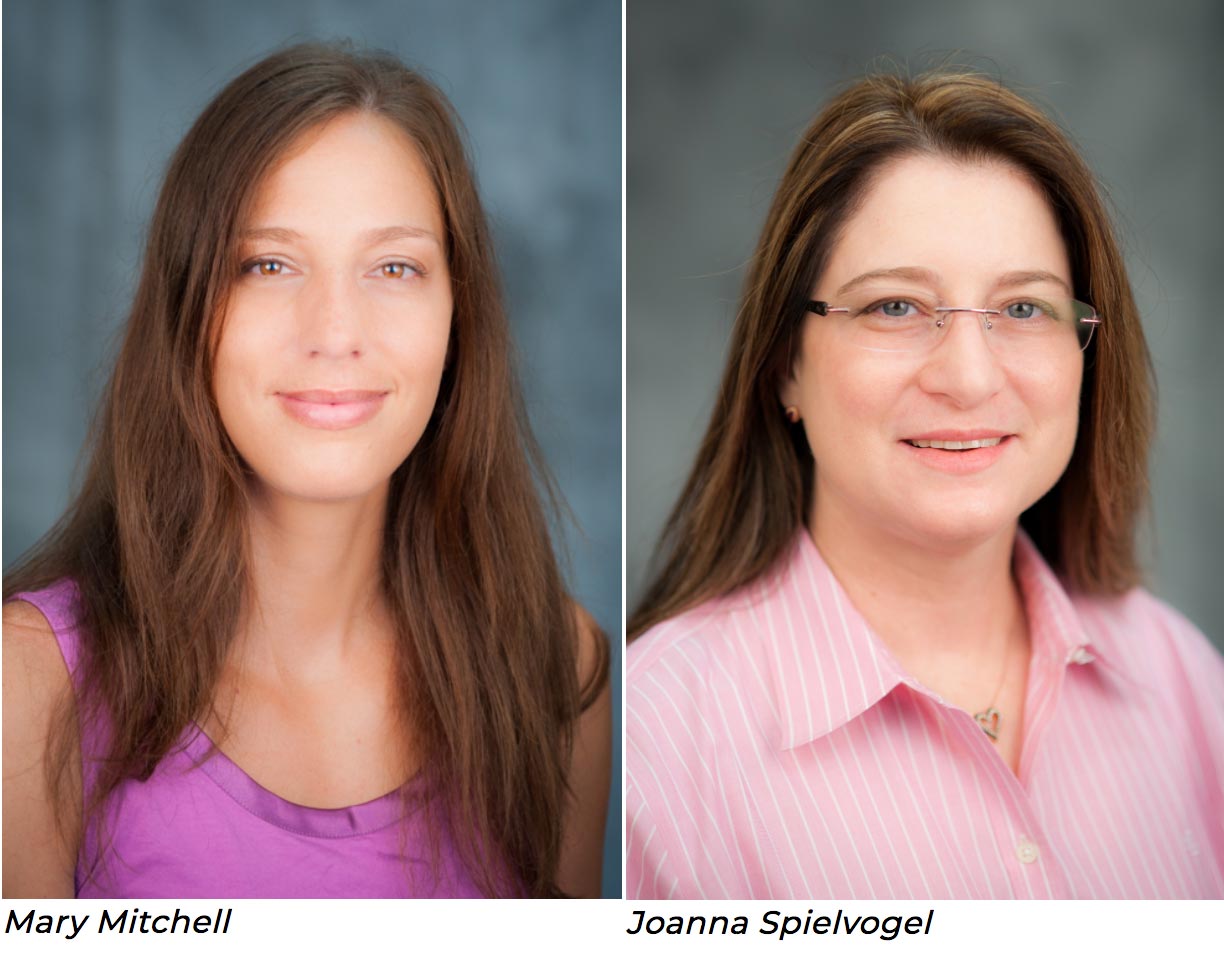 The latest accomplishments of doctoral students in the department include an article in a national news magazine and a first-place award for research. Mary (Patterson) Mitchell is the author of "Doctoral Direction," published this month in The...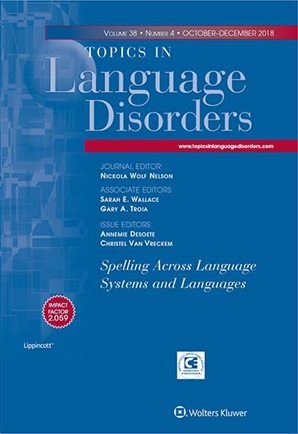 Associate Professor Kenyatta Rivers is a co-author of two studies on the language of African American children and adolescents published in the latest issue of the peer-reviewed journal Topics in Language Disorders. He also...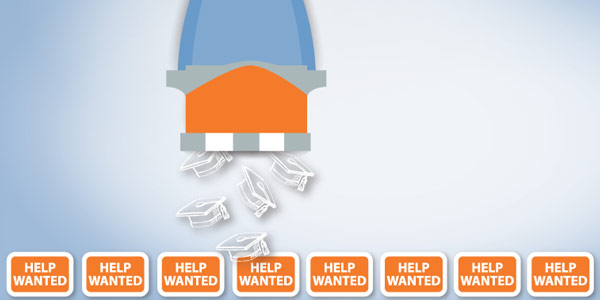 The ASHA Leader recently interviewed department Chair Richard Zraick for a feature article on ways to increase clinical training opportunities for graduate students in communication sciences and disorders. In a section titled "I'm not a patient,...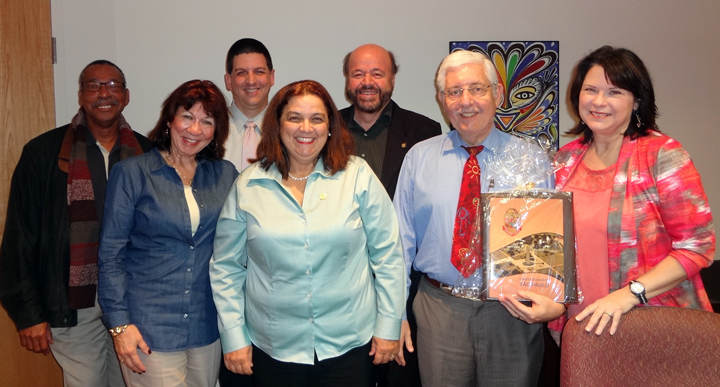 The College of Health and Public Affairs is one step closer to cementing an affiliation agreement with the University of São Paulo (USP) in Brazil that will foster research collaboration and student exchange in communication...