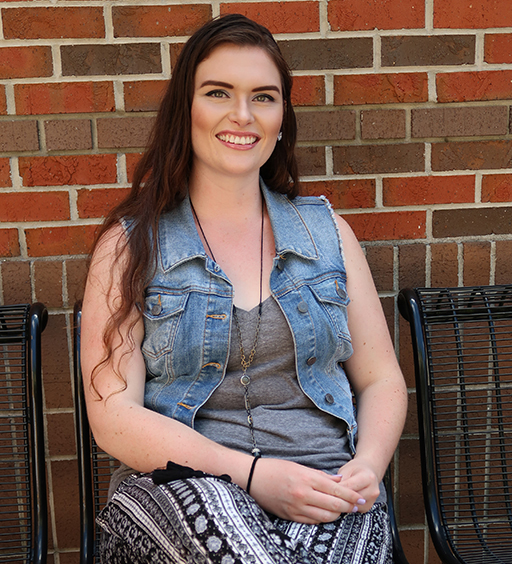 Niki Loy, a senior communication sciences and disorders student, was selected as a recipient of UCF's What's Next: Integrative-Learning Scholarship for the fall semester.
The scholarship awards up to $1,000 to students who have demonstrated excellence in integrative learning through internships, study abroad, undergraduate research, service learning, or other experiences. Applicants must have a UCF GPA of 3.0 and be enrolled in the semester they receive the scholarship.
Loy heard about the scholarship through a message to her Knights email account and was intrigued by the scholarship's heavy emphasis on community involvement.
"Most other scholarships are concerned with academic achievement, GPA and faculty recommendations," she said. "The fact that this scholarship was based largely off of community involvement and even religious outreaches really spoke to me."
Loy gained her integrative learning experiences through several job shadow opportunities, including at a local elementary school, two private practices and a skilled nursing facility, as well as volunteer opportunities at her local church.
All of her experiences have introduced her to people from many different backgrounds, while also preparing her to enter the workforce following graduation in December.
"I'm going to be able to understand how to apply what I've learned and add my own twist to it," she said.
Photo by Drexler B. James