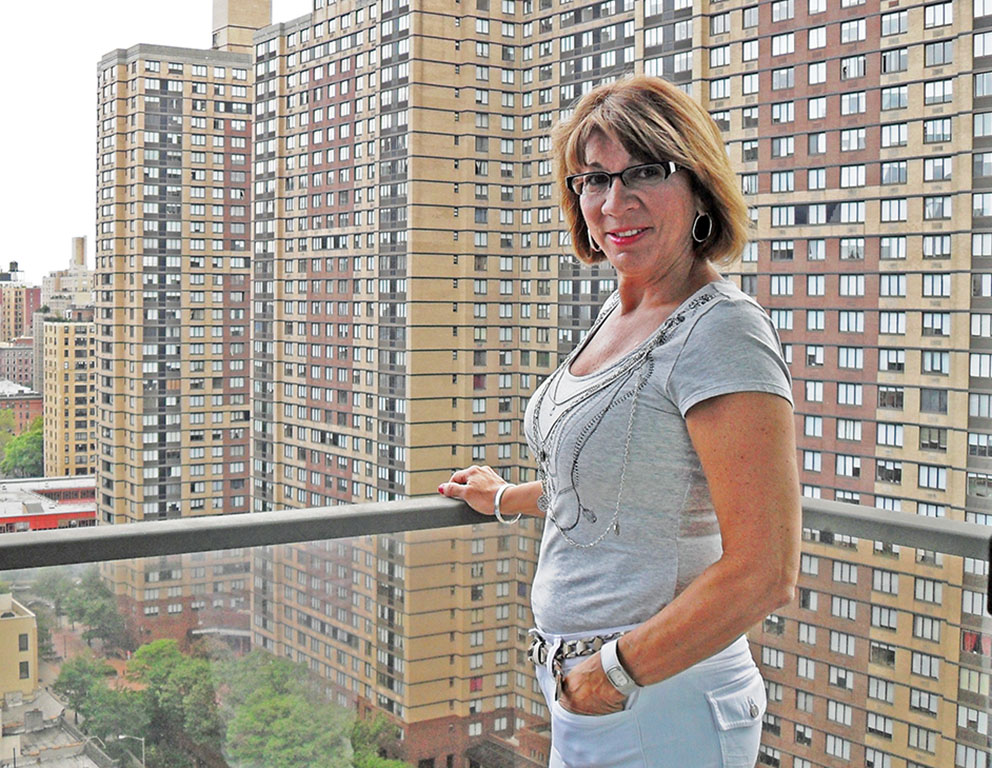 Linda I. Rosa-Lugo is retiring in January 2022 after nearly three decades with the University of Central Florida. While this marks the close of an important chapter in her life, the impact of her story at the university is one that will live on in perpetuity through the programs and courses she developed. Despite the significance of what she has built here at the university, it is no surprise that she says it is the people she has worked with, taught and learned from that she will miss most. "I am so grateful for the opportunity to meet so many amazing people. All the time we have spent together has been a precious gift," she said.
A Girl from the Bronx Finds Her Path
Rosa-Lugo grew up in the Soundview Projects in the Bronx, and graduated from James Monroe High School. Throughout her childhood, her mother, Iris M. Lugo, showed her daughter the richness of their community, which likely played a role in Rosa-Lugo's passion for diversity, equity, and inclusion.
Still, the idea of one day attending college never entered her mind, she says.
"When I was growing up in the '60s," Rosa-Lugo says, "many of my peers were rarely told about college when they were in school. It was assumed that I would find a clerical job after high school."
Maybe that would have been her future. But luckily for her (as she now sees it), she experienced a diagnosis that opened her eyes to a profession she knew nothing about at the time.
When she was 11 years old, she acquired Bell's palsy — a sudden unexplained episode of facial muscle weakness or paralysis.
"I woke up one morning and was wondering why everything was falling out of my mouth," Rosa-Lugo said. "I had issues with saliva control, and ptosis [drooping] of the eyelid."
Most of the time, Bell's palsy resolves itself without incident. In her particular case, orthognathic surgery was necessary. Rosa-Lugo also received speech-language pathology services from the hospitals and public school system –  she did not look forward to these sessions.
She was already self-conscious about the way she spoke and her asymmetrical face. Getting pulled out of class to go to the therapist shined a light on those "problems," she said.
"At some point, I began to open my eyes to the possibilities," Rosa-Lugo said.
In hindsight, Rosa-Lugo says the universe had a funny way of showing her a glimpse into her future career. She later returned to the same people and institutions to complete her clinical training when she was studying to become a speech-language pathologist.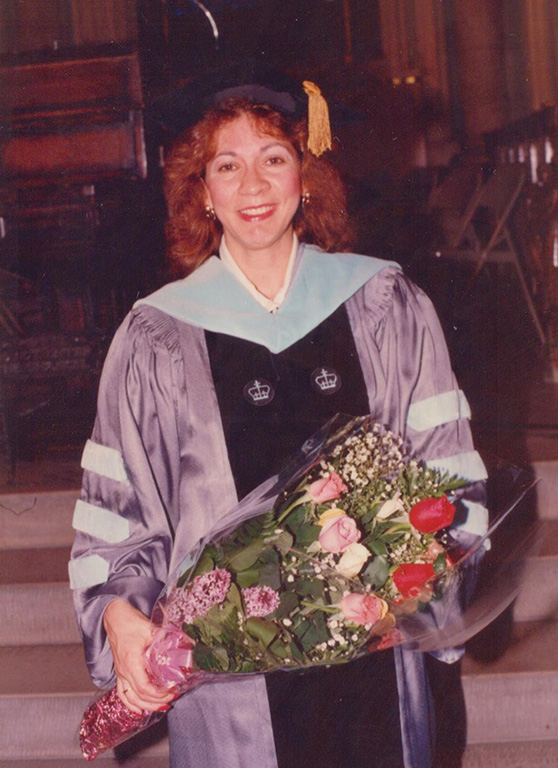 It 

A

ll 

S

tarts in the 

C

lassroom
Her path to the field of speech-language pathology was not a direct one. After earning her bachelor's degree in elementary education/speech language pathology, she started out as a teacher in New York making $8,000 a year teaching language arts to middle schoolers at a private Catholic school. 
She enjoyed teaching and took a position in the New York City public schools where she pioneered bilingual special education. She then went on to earn a Master of Science degree in elementary education/bilingual education from St. John's University. After that, she earned an additional master's degree in special education/administration and supervision from Teachers College, Columbia University.  
She was always involved in the deaf and hard of hearing (D/HH) community, partly because of the rich diversity in Soundview, but also because of a special relationship with her cousin who was D/HH. She later obtained a doctorate degree in special education/deaf education from TC/Columbia to better serve this population.  
"I still loved teaching," Rosa-Lugo said. "But I also had a heart for improving access to communication, sign language and/or spoken language for those in the Deaf and hard-of-hearing community." 
After obtaining her doctoral degree in deaf education, she returned to TC/Columbia to pursue post-doctoral studies in speech-language pathology while continuing to work as an administrator in the NYC Board of Education.  
She completed her clinical fellowship year after relocating to Florida, earning her certificate of clinical competency.  
She accepted an SLP position with Osceola County Schools to work in a school that had a program for D/HH students, while also working as an adjunct instructor for UCF in the CSD program.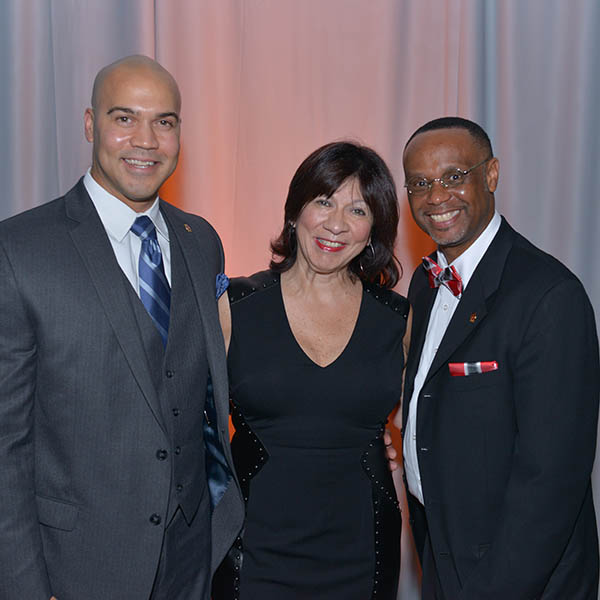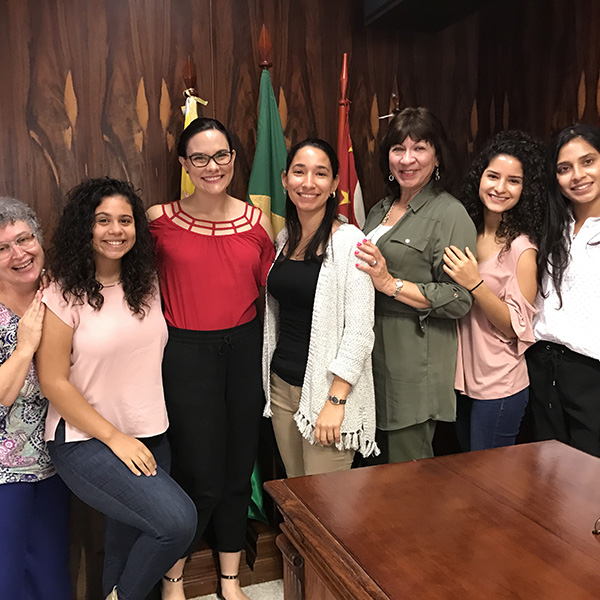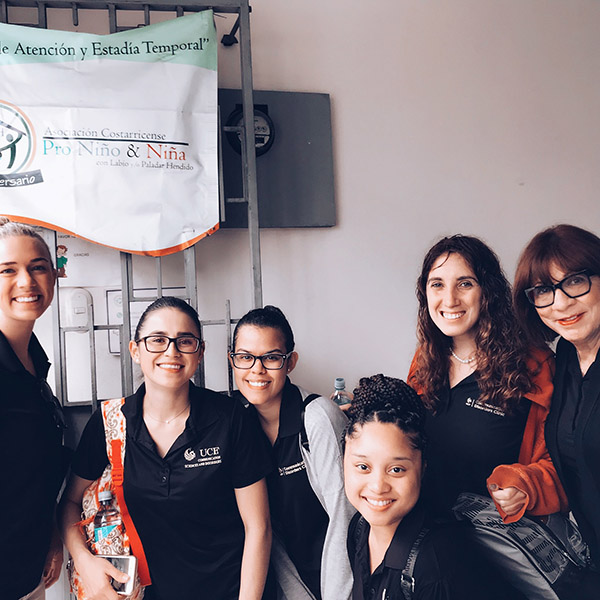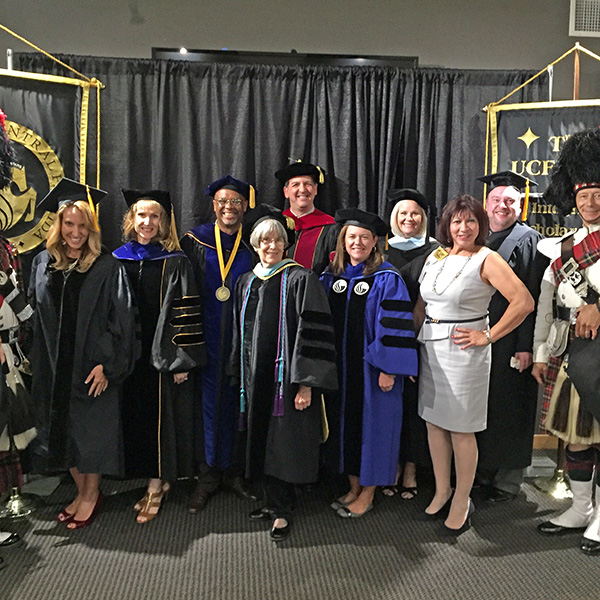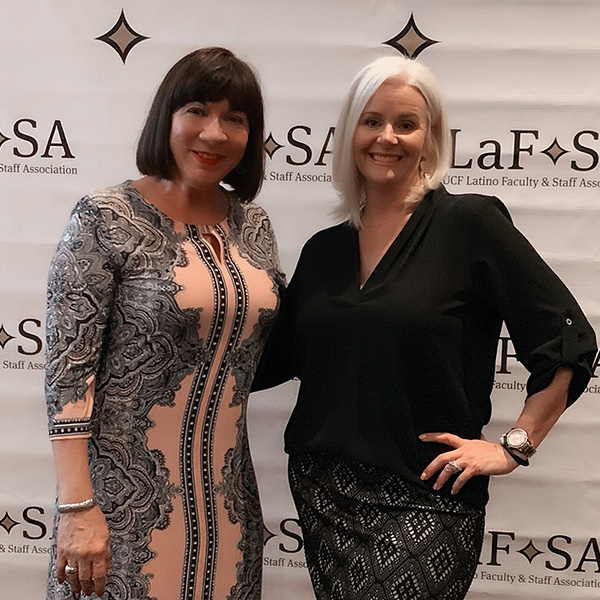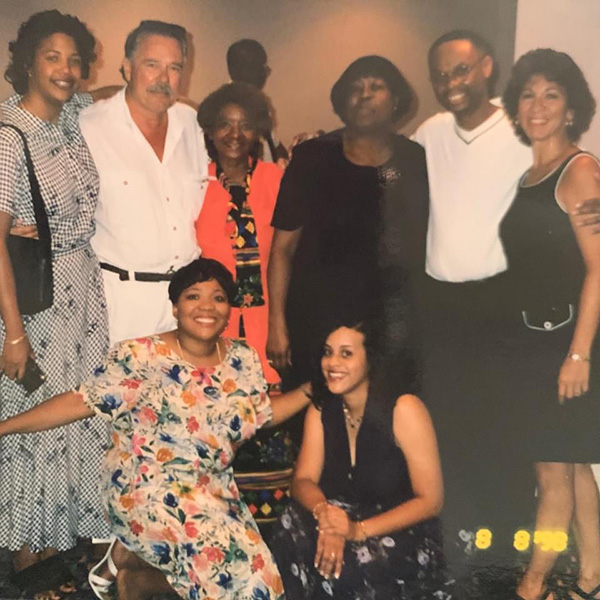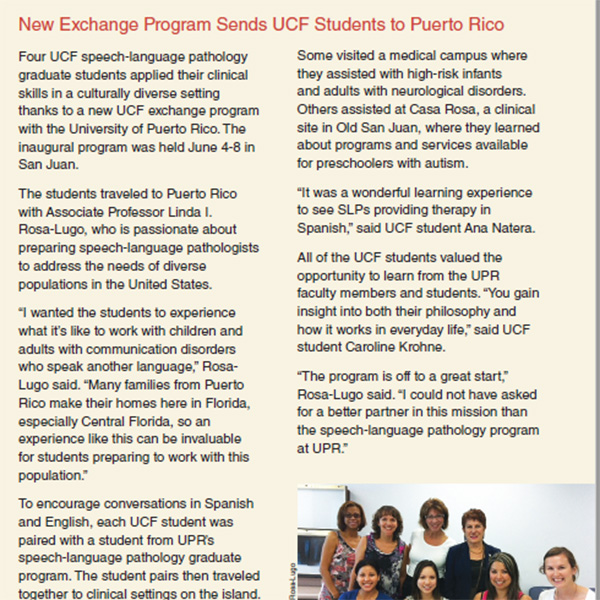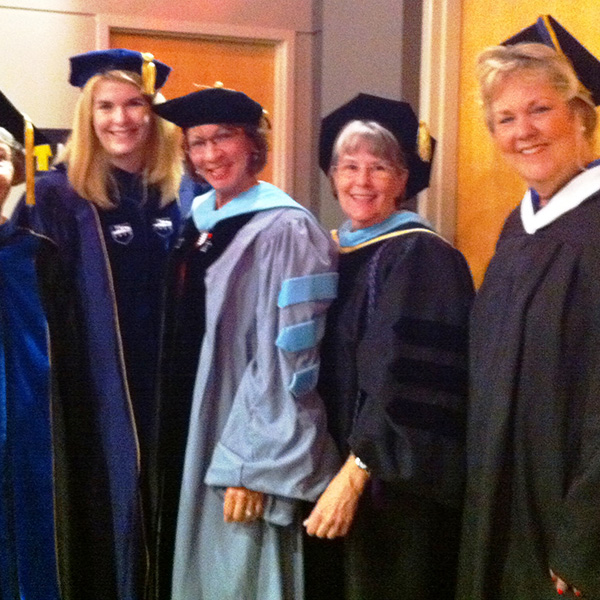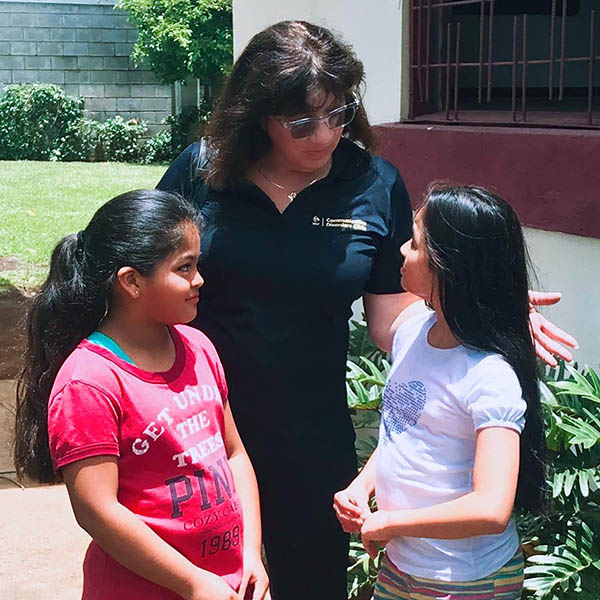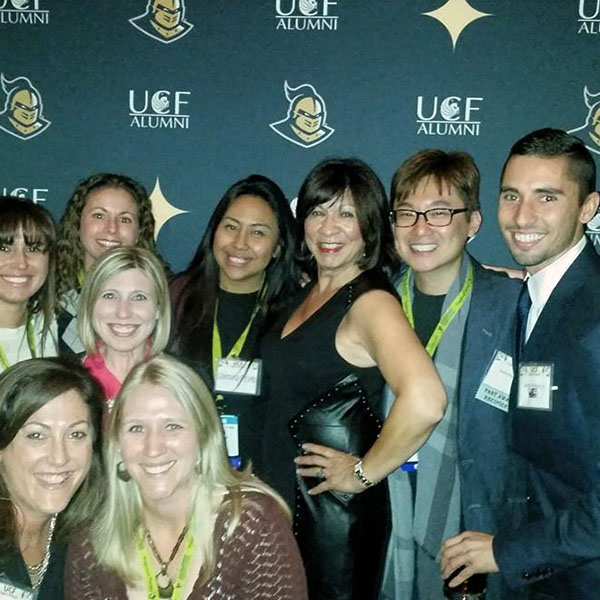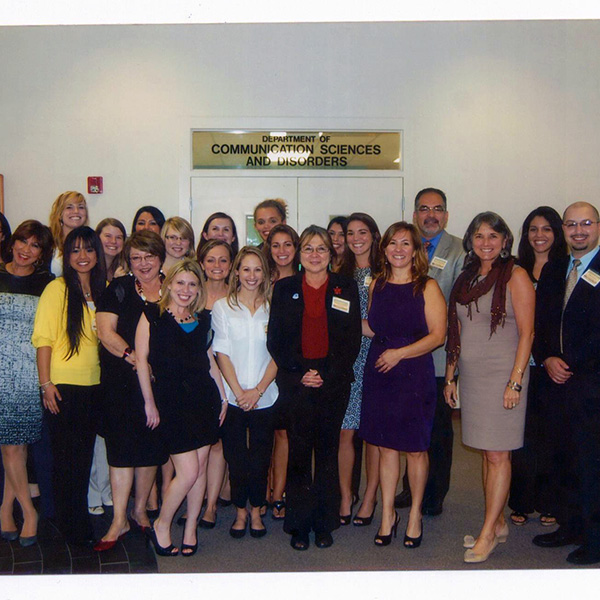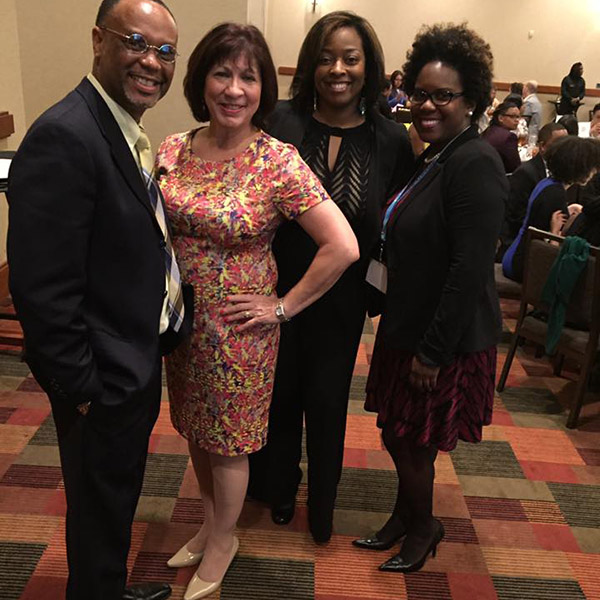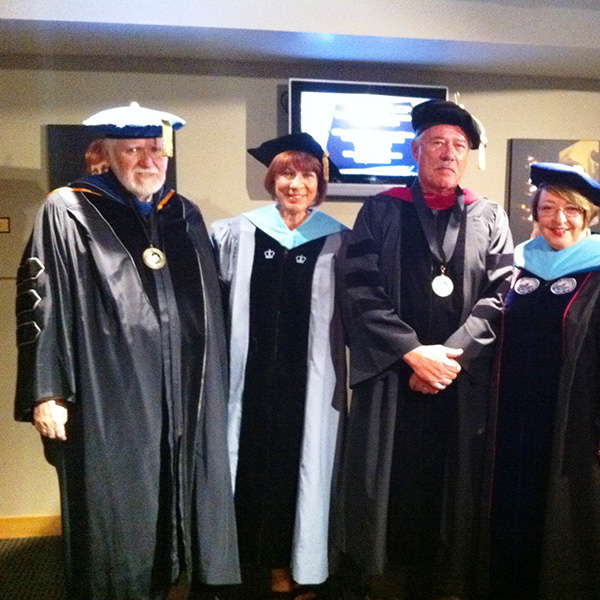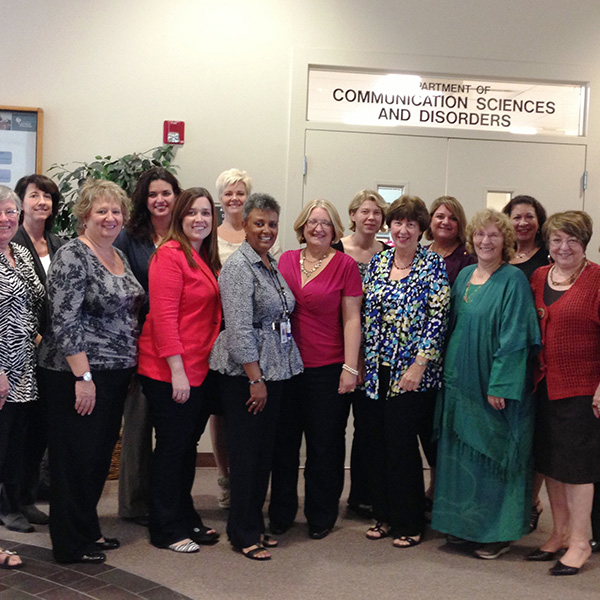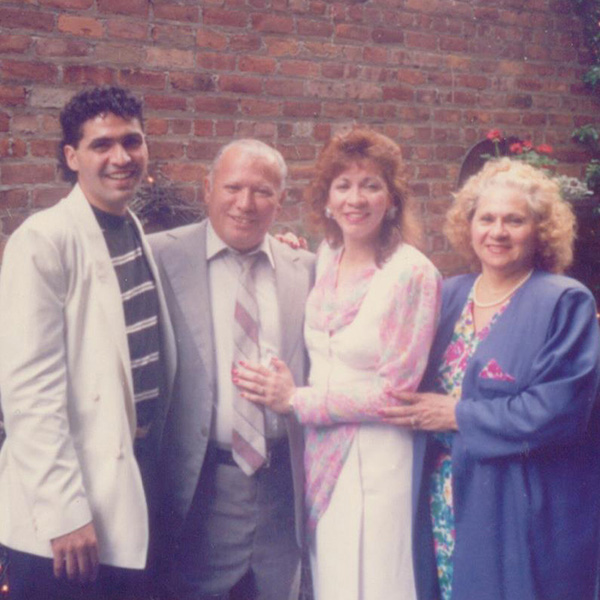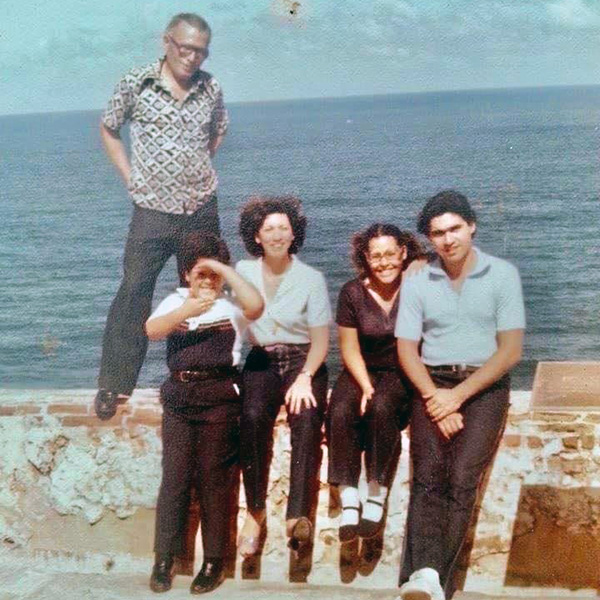 Rosa-Lugo Comes to UCF

 
As an adjunct instructor, she began to learn more about the UCF CSD programs and developed friendships with the faculty. One of them, Tom Mullin, was also a New York transplant. 
"He recognized my bilingual skills and how I could contribute to support the department in preparing future SLPs," Rosa-Lugo said.  
Mullin began slowly drawing Rosa-Lugo in – he sent new CSD graduates to her so they could earn supervised clinical hours under her as she worked in the schools. He relied on her expertise as a school administrator to help construct the consortium program — which allows those with an undergraduate degree in CSD to work in the schools while pursuing their master's degree. Eventually, Rosa-Lugo joined the faculty and took the reins of the consortium program.  
While at UCF, she has held many leadership positions: she served as the program director of the CSD master's program, as the interim assistant dean for the College of Health and Public Affairs until the college was dissolved in June 2018 and transitioned to her current role as the associate dean of faculty excellence, graduate programs and global affairs. In 2018, she was also granted a secondary faculty appointment in UCF's College of Community Innovation and Education due to her collaboration with the School of Teacher Education and its programs, Exceptional Student Education, and World Languages Education.  
Over the years, she has been awarded over $2.3M in funding support and grown the consortium program to include ten Central Florida school districts. More important to her are the hundreds of graduates of the program who serve the local school systems. She developed a similar consortium program in northeast Florida as well, and for a time, traveled to Jacksonville each week to serve as an instructor for courses there.  
Her "get things done" attitude has proven to be her secret to success. She founded the UCF Listening Center to bring critical services to Deaf and hard-of-hearing individuals across the lifespan. She carried a full load of classes for most of her UCF career – and developed two graduate courses, Assessment and Management of Culturally and Linguistically Diverse Populations, and Aural Habilitation/Rehabilitation.  
Rosa-Lugo's contributions to the field of communication sciences and disorders have been recognized by the profession's professional association. She is an ASHA Fellow, and a recipient of ASHA's International Achievement and Diversity awards. She was the vice president for professional practice and president of ASHA's Hispanic Caucus, and last year was elected ASHA vice president for speech-language pathology practice. 
A common thread in Rosa-Lugo's mission to increase communication in those whose "voices" aren't heard is her commitment to embracing and celebrating diversity, equity and inclusion. She has been a driving force in instilling cultural competency within her students, the concept of understanding and appropriately responding to the unique combination of cultural and linguistic variables that can affect client/patient/family interactions.  
She was heavily involved in the Latino Faculty and Staff Association, and she organized many study-abroad trips to Latin countries where students could enrich their cultural competencies in various clinical settings.  
Defining Success
Rosa-Lugo says her career was made richer and fuller by the students, colleagues, mentors and friends she met along the way. She has always seen her success reflected in the success of those who she has taught, or who have gone through the personnel preparation programs she developed — they send her pictures of their children; Rosa-Lugo calls them her "grant babies."
Seeing their collective impact on the lives of children with special speech and hearing needs, and their individual success, will continue to be a great source of pride for her.  "There are so many wonderful people I have met during my 27 years at UCF," Rosa-Lugo says. "Each one of them has helped fulfill my dreams of providing improved access to speech and language services to those who need it the most. When we created the UCF Listening Center, I dared to dream that this was a possibility. Thank you everyone for helping to achieve that dream."