Neuromuscular Plasticity Laboratory
UCF Division of Physical Therapy
Within the last decade it has become increasingly apparent that a person's muscle strength is important not only for their physical fitness, but for their overall health. Muscle weakness independently predicts injury, illness, quality of life, and all-cause mortality. On the bright side, regular participation in strength training has been shown to reduce the risk of disease and injury while slowing down the aging process.
The mission of the UCF Neuromuscular Plasticity Laboratory is to perform cutting-edge research investigations to better understand the neuromuscular adaptations associated with strength training, muscle fatigue, aging, and disuse. We strive to serve as a collaborative think tank for researchers and clinicians, and are seeking out additional partnerships and opportunities not only within the state of Florida, but nationally and internationally. Our long-term goal is for our laboratory concepts and findings to support or challenge existing protocols employed by those striving to prevent disease and improve human performance. If you have interest in collaborating with us or would like to visit, we hope that you will contact us.
Matt S. Stock is an Associate Professor at the University of Central Florida (UCF) where he teaches within the Doctor of Physical Therapy program and directs the Neuromuscular Plasticity Laboratory. Stock obtained his Ph.D. from the University of Oklahoma. His research interests involve understanding the neuromuscular adaptations associated with resistance training, aging, and disuse. Studies in his laboratory utilize electromyography, motor unit recordings, transcranial magnetic stimulation, twitch interpolation, B-mode ultrasonography, and muscle strength assessments. He has published over 70 peer-reviewed manuscripts in over 30 different journals. Stock is an active member of International Society of Electrophysiology and Kinesiology, the American Physiological Society, and the National Strength and Conditioning Association (NSCA). He is current President of the NSCA Foundation's Board of Directors, serves as a Senior Associate Editor for the Journal of Strength and Conditioning Research, and is a member of the UCF IRB. He enjoys spending time in the laboratory while working with students on their research projects.
Originally from upstate New York, Kylie Harmon obtained her Master's degree from California State University, Fullerton and is now studying for her Ph.D. in Exercise Physiology at the University of Central Florida. An avid proponent of strength training, Kylie is a Certified Strength and Conditioning Specialist through the NSCA. Her research interests include muscular strength, aging, and neuromuscular control. In her spare time, Kylie enjoys spending time with her husband RoQue and their two dogs.
Ryan Girts is a Ph.D student in the Exercise Physiology program at the University of Central Florida. He obtained his Bachelor's in Exercise Science from the University of North Carolina Wilmington and his Master's degree in Sport and Exercise from the University of Central Florida. Ryan's research interests include muscular strength, neuromuscular control, and hypertrophy. In his spare time, Ryan trains as a competitive bodybuilder.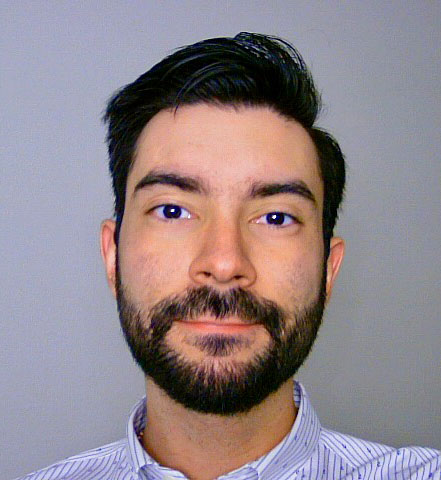 Ariel Alberto is currently an undergraduate Kinesiology student at the University of Central Florida. He is currently a medical scribe at the AdventHealth Altamonte Emergency Department. With plans on pursuing a medical doctorate after completion of his Bachelors, Ariel joined the Neuromuscular Plasticity Laboratory to expand his knowledge on the scientific process as an aid to his future research endeavors. He enjoys strength training, black coffee, and bad jokes.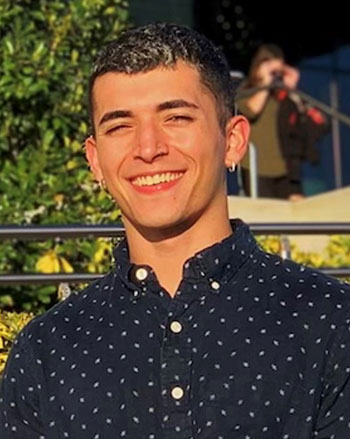 Manuel Hernandez is a senior at the University of Central Florida. Currently, he is pursuing a B.S. degree in Kinesiology and intends on pursuing his dream of becoming a Physical Therapist. In his free time he participates in powerlifting and is an active member of the local powerlifting community. He joined the Neuromuscular Plasticity Laboratory to further his understanding of the scientific process and to study optimal resistance training techniques.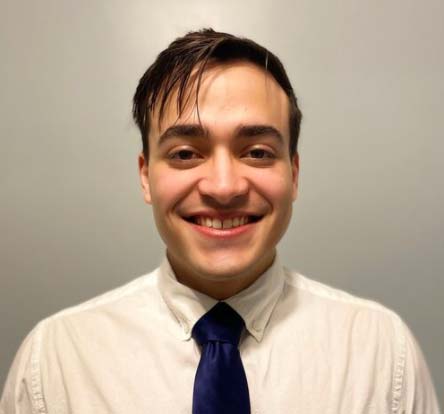 Originally from Rio Piedras, Puerto Rico, Jason Pagan is currently a 3rd year undergraduate student in the Kinesiology program. Upon completing his B.S., Jason aspires to go to graduate school to further pursue his interests in the field of kinesiology. In his spare time Jason enjoys strength training, reading, and playing guitar.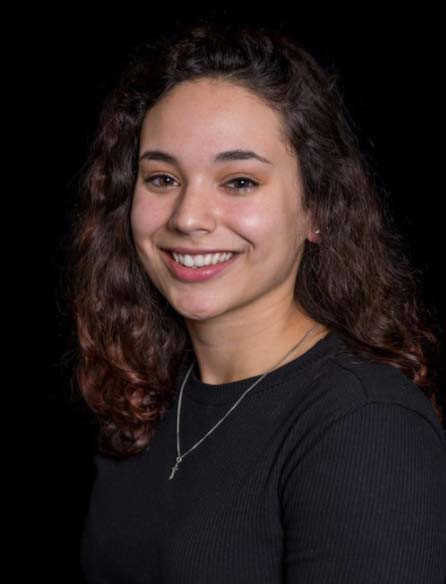 Gabriela Rodriguez is a junior at the University of Central Florida where she is pursuing a bachelor's degree in Kinesiology. She currently works as a Yoga Instructor and Fitness Supervisor at the University's Recreation and Wellness Center. Due to her passion for fitness she is interested in expanding her knowledge of exercise physiology both inside and outside the classroom setting. Gabriela joined the Neuromuscular Plasticity Laboratory due to her desire to learn more as she pursues her goal of one day becoming a physical therapist.
The UCF Neuromuscular Plasticity Laboratory has the equipment, technology, and expertise needed to perform objective, well-controlled experiments. Much of our equipment is portable, making it easy to collect data not only in the laboratory, but also in clinics, hospitals, schools, and athletic settings. Our areas of specialization and associated equipment include:
Neuromuscular Physiology – The UCF Neuromuscular Plasticity Laboratory is particularly interested in understanding how the brain and spinal cord control muscles, and how this information changes in response to aging, disuse, and various exercise/rehabilitation interventions. This information can be studied during voluntary contractions or involuntarily via stimulation of the motor cortex, nerves, and muscles.
Delsys Trigno wireless surface EMG system
Delsys surface EMG signal decomposition analyses (dEMG)
Magstim BiStim2 Transcranial magnetic stimulator
DS7AH Constant Current Stimulator

Muscle Performance – Our laboratory's primary research areas involve the analysis of muscle strength, weakness, and fatigue. Each of these measurements can be performed in conjunction with electromyography (EMG), which allows for a better understanding of the neuromuscular system's control of muscle force. We believe that there is scientific value in studying the performance of an individual muscle group, as well as the whole body.
Biodex System 4 isokinetic dynamometer
AMTI Accupower portable force plate
Custom-built isometric devices for testing of the knee extensors and elbow flexors

Body Composition and Muscle Size and Quality – Our laboratory has the ability to study body composition (i.e., body fat and muscle mass) with the use of ultrasound, DXA, and BIS measurements. These tools can be used to compare groups of individuals or track changes in muscle hypertrophy/atrophy or fat mass in response to various interventions. B-mode ultrasound also allows for imaging of tendons and ligaments.
GE NextGen LOGIQ e Portable Ultrasound
ImpediMed SFB7 bioimpedance spectroscopy (BIS) device
GE Lunar dual-energy X-ray absorptiometry
Lange skinfold calipers and circumferences

Exercise Training – On occasion, our studies will involve training interventions in which members of the community will have the opportunity to engage in supervised exercise training. The UCF Neuromuscular Plasticity Laboratory has all of the exercise equipment needed to improve an individual's muscle strength, fitness, and endurance.
Sole TT8 Treadmill
Sorinex Dark Horse Power Racks
Rogue Ohio bar and Rogue B&R bar
500+ lbs. of free weights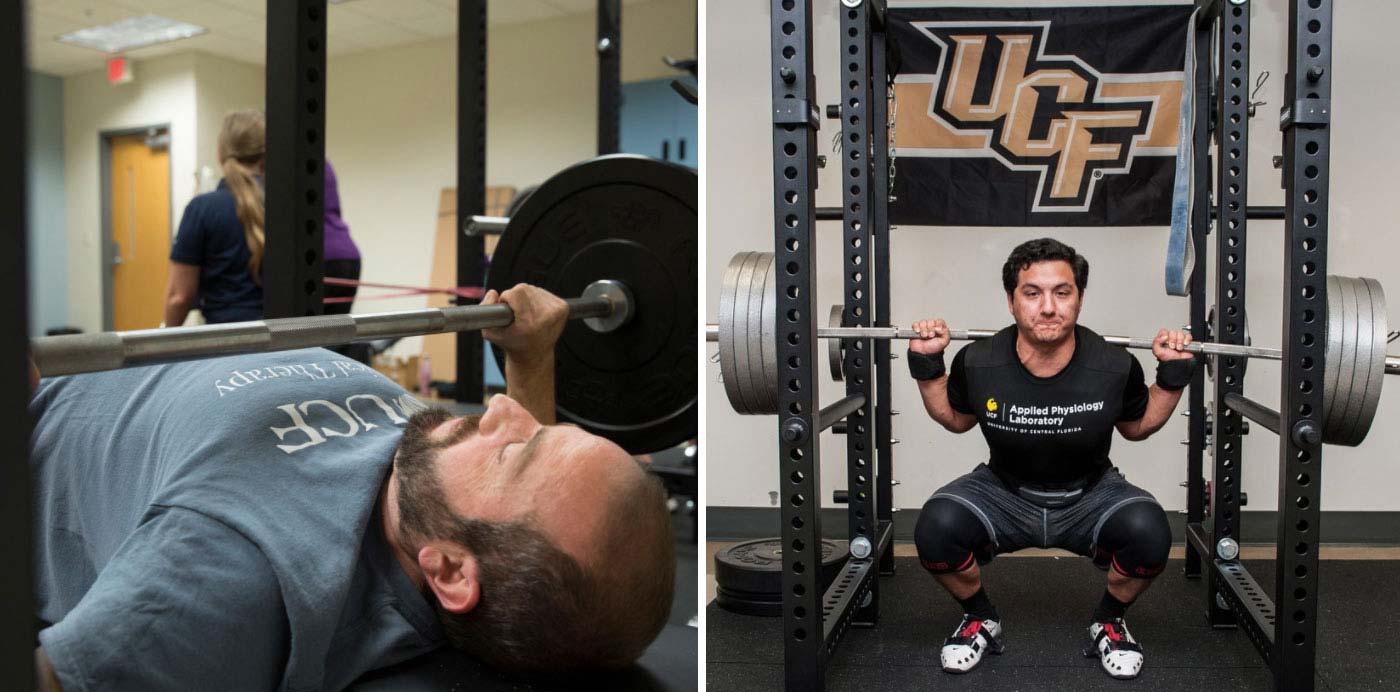 Cardiorespiratory Fitness – Cardiorespiratory fitness is an important predictor of aerobic exercise performance and also has important health implications. Our laboratory is well-equipped to examine ability of the body's circulatory and respiratory systems to supply fuel and oxygen during sustained physical activity.
ParvoMedics TrueOne® 2400 Metabolic Measurement System
Spirometry and maximum voluntary ventilation assessment
Lode Corival CPET Bike

Our laboratory makes a concerted effort to publish our findings in respected academic journals and present at regional, national, and international conferences. In addition to contributing to collective body of knowledge in a given field, presenting original data at conferences is a fun way for the lab's students to enhance their self-confidence and network with other scientists.
You may contact us by either phone (407)-823-0600 or with the fillable form below. We look forward to hearing from you.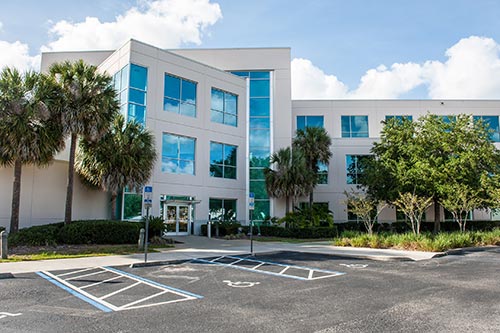 The UCF Neuromuscular Plasticity Laboratory is part of the Central Florida Research Park. The lab is located on the second floor of the Partnership 1 building, which is roughly one mile south of the UCF main campus. The building is on the south side of the road midway between Libra/Discovery Drive and Technology Parkway (turn at the "Orlando NSA/ResearchGate" sign). Turn left into the parking lot prior to the guard gate. Please park in one of the three "Physical Therapy Research" spots on your left.
For UCF students wishing to use the Shuttle Service, take the shuttle near the Student Health Services building. Once on the shuttle, get off at the #9 stop for Partnership 1.