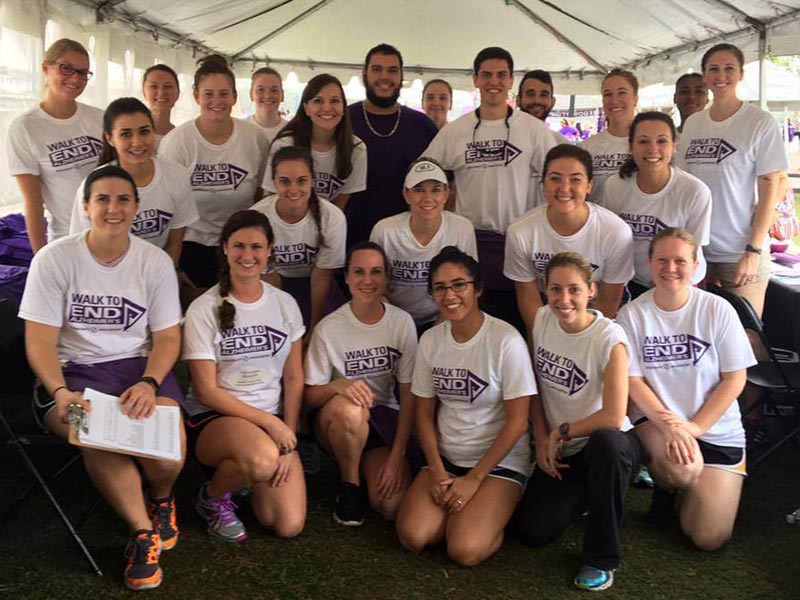 UCF DPT students are actively engaged in service opportunities throughout the immediate community and beyond.
Community service opportunities include assisting at the Disney Marathon, Special Olympics, Step Up for Down Syndrome Walk and many other events. The opportunities are diverse, affording students plenty of options for participation in an area of interest.
Interprofessional Education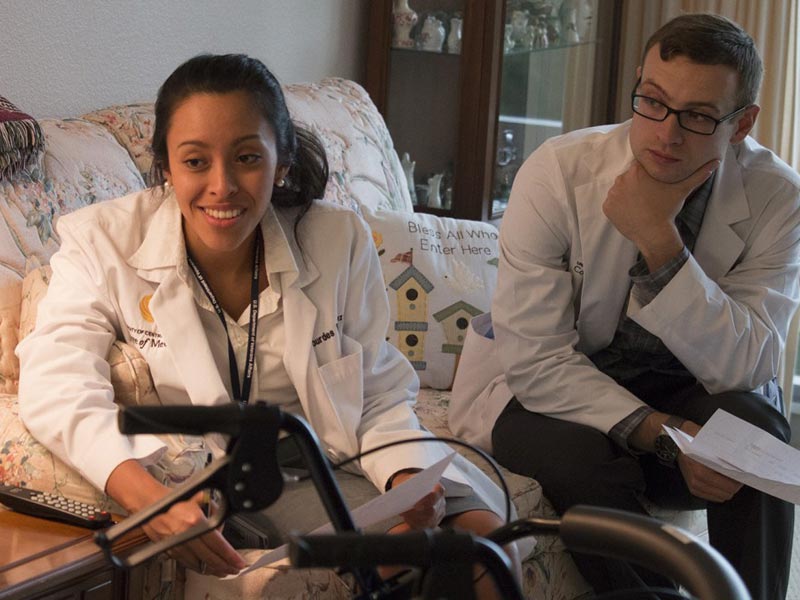 "Interprofessional education occurs when students from two or more professions learn about, from and with each other to enable effective collaboration and improve health outcomes." ― World Health Organization, 2010.
Contemporary, accredited physical therapy education requires that students learn in collaborative team environments with students from other professional disciplines. Thus, the DPT program has embedded an interprofessional education, or IPE, co-curriculum within the program. (Learn more)
The DPT program participates in this IPE co-curriculum with UCF's College of Medicine, College of Nursing and School of Social Work, and with the University of Florida's College of Pharmacy and other programs. Associated IPE activities are varied and may include clinical coursework, service-learning and social events. They involve many faculty and staff members and several hundred students.
The IPE co-curriculum currently involves four activities that span several dates (approximately 12). The activities align with core competencies established by the Interprofessional Education Collaborative (IPEC), which includes physical therapy's national professional organization. IPE activities begin in the second year of the DPT program, and they are progressive in nature ― from traditional learning activities to experiential learning involving standardized patients and then to direct patient interaction in the third year.
IPE activities are led by Program Director Patrick Pabian, Clinical Assistant Professor Jennifer Tucker and Coordinator Samantha Fraley.
Student Assisted Workout Program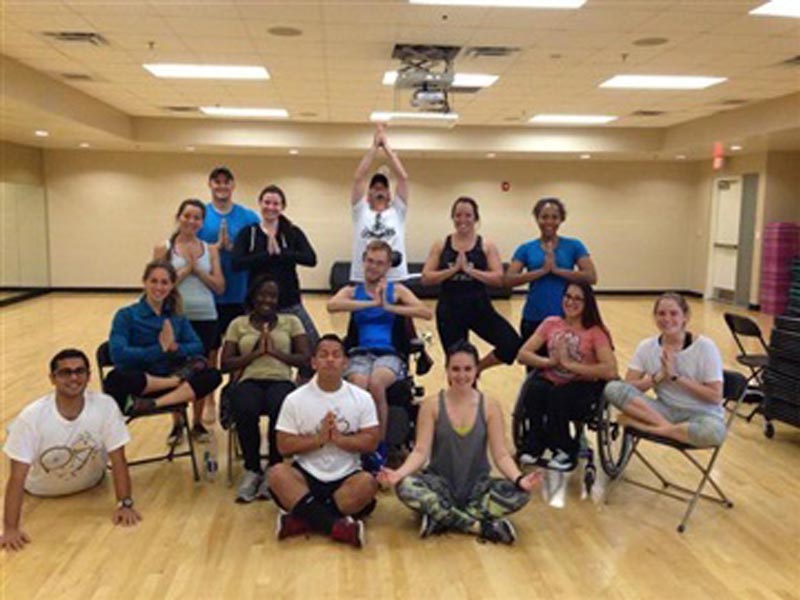 For the past several years, the DPT program has partnered with the university's Recreation and Wellness Center to offer the Student Assisted Workout Program (SAWP).
SAWP provides assistance to UCF students with disabilities, helping them in structured workout programs at the Recreation and Wellness Center. The workouts increase the students' activity, physical fitness and mobility ― and ultimately improves their quality of life.
SAWP trainers are current DPT students. The trainers design individualized exercise interventions for UCF students with disabilities in consultation with Clinical Assistant Professor Jennifer Tucker and Program Director Patrick Pabian. Both faculty members are board certified clinical specialists through the American Board of Physical Therapy Specialists, and they have extensive clinical experience working with clients with disabilities and helping them achieve a more active lifestyle.
Learn more about SAWP and sign-up to participate. (Contact the faculty members above with any questions.)