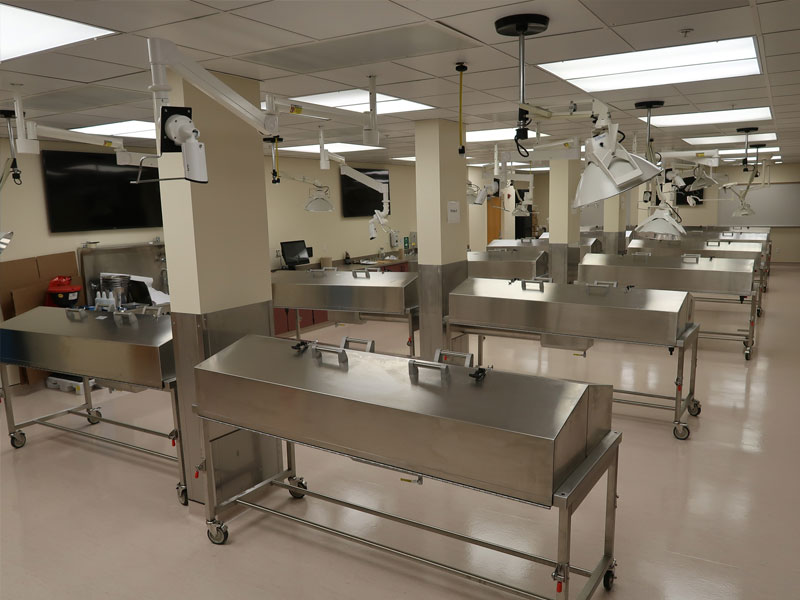 The UCF Doctor of Physical Therapy Program operates its own anatomy laboratory conveniently located next to the program's clinical laboratories and faculty and administration offices. Coded access to the lab is limited to DPT students, who can use the facility on a 24/7 basis.
The 30′ x 60′ lab has a refrigerated room that can store up to 12 cadavers, as well as multiple wall- and floor-mounted cabinets for storage of bone boxes, anatomical models and surgical instruments. The lab has a custom-designed ventilation system, which keeps potentially noxious fumes well below OSHA-suggested levels. In addition, there are flame- and explosion-proof storage containers in the lab to store hazardous materials. The lab has overhead surgical lighting at each dissection station, and it is equipped with a number of safety devices, including an emergency eye-wash and shower station. The lab can be outfitted for use as a classroom or clinical lab when needed.
In addition to providing cadavers for in-depth dissection of all systems of the human body, the lab also offers cutting-edge technology to study human anatomy. The DPT program owns an Anatomage Virtual Dissection Table, which allows students to examine the anatomy of all systems three-dimensionally with the simple touch of a screen.
The lab is used throughout the program, beginning with the 12-credit, 28-week, gross anatomy/neuroscience course sequence in the first year. The depth and breadth of the course-sequence materials prepares students to excel in the clinical science courses taught later in the curriculum. Upper-class students are free to use the lab at any time throughout the program to refresh and solidify their knowledge of basic anatomical sciences.
This unique facility gives UCF DPT students ready access to one of the finest anatomical laboratories in the United States.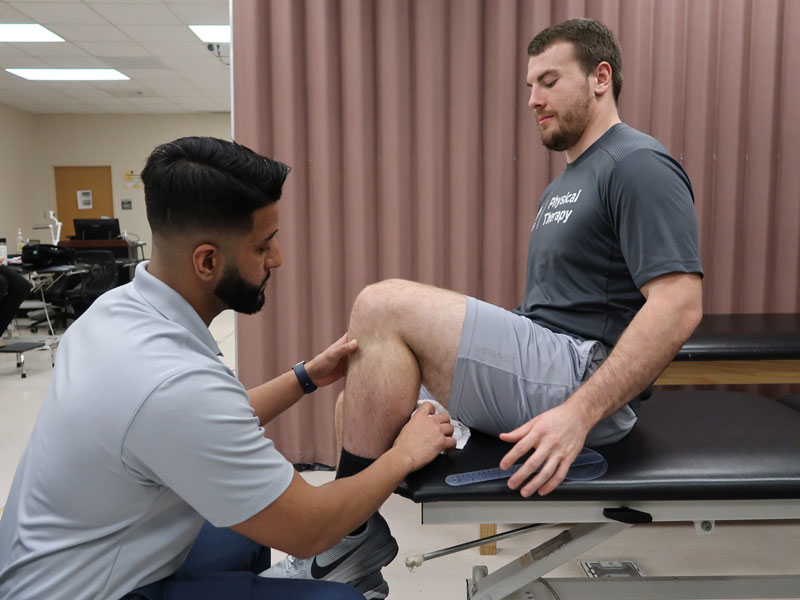 Musculoskeletal Research Laboratory
Through an interdisciplinary approach, the Musculoskeletal Research Laboratory focuses on clinically-relevant research that improves clinical outcomes and identifies the most accurate and efficient approach to treating various neuromusculoskeletal conditions. The lab serves as a site for research investigations to answer clinical questions and evaluate examination and treatment for musculoskeletal conditions.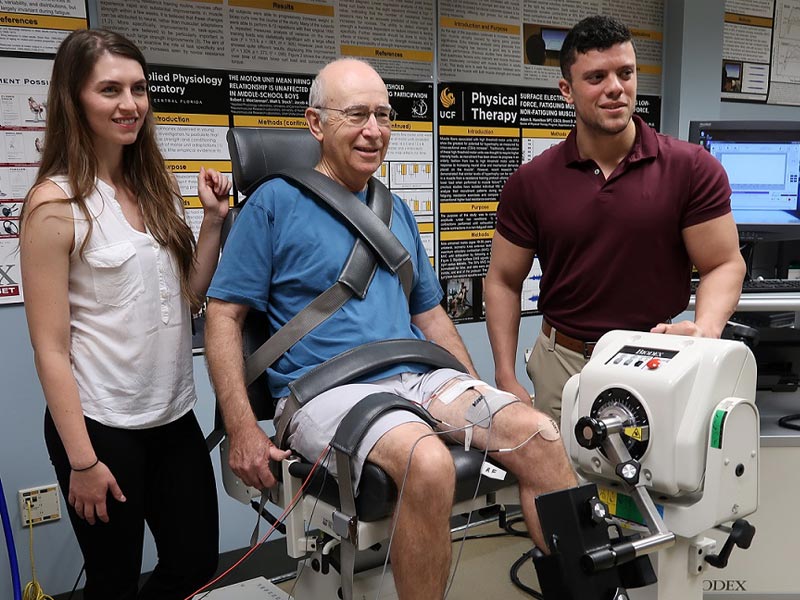 Neuromuscular Plasticity Lab
The Neuromuscular Plasticity Laboratory performs cutting-edge research to better understand the neuromuscular adaptations associated with strength training, muscle fatigue, aging and disuse. We strive to serve as a collaborative think tank for researchers and clinicians, and we seek partnerships and opportunities statewide, nationally and internationally. We want our laboratory concepts and findings to support or challenge existing protocols used to prevent disease and improve human performance.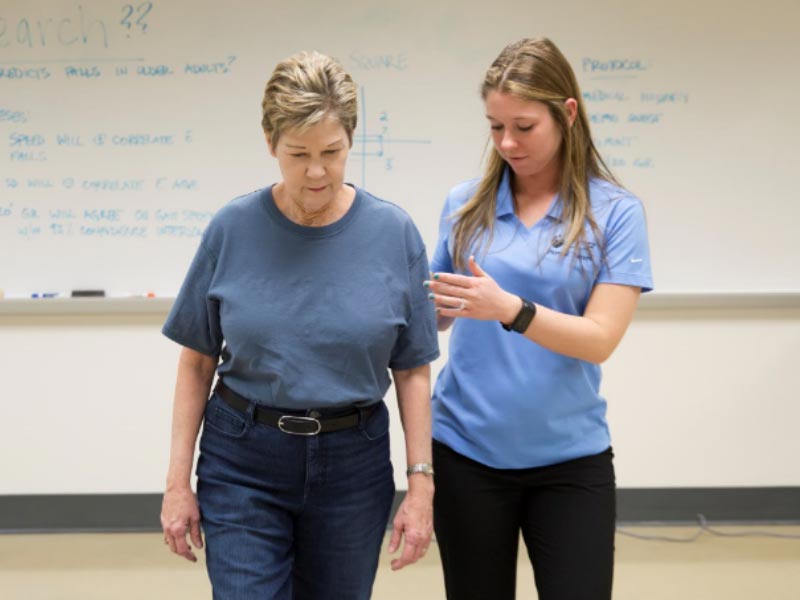 The Innovative Mobility Initiative (IMOVE) Lab has three primary aims:
To be the leader in providing clinical services to individuals with mobility impairments across the lifespan.
To conduct cutting-edge research in order to inform evidence-based practice regarding balance and gait disorders.
To cultivate community partnerships to facilitate active engagement in interprofessional education and service to Central Florida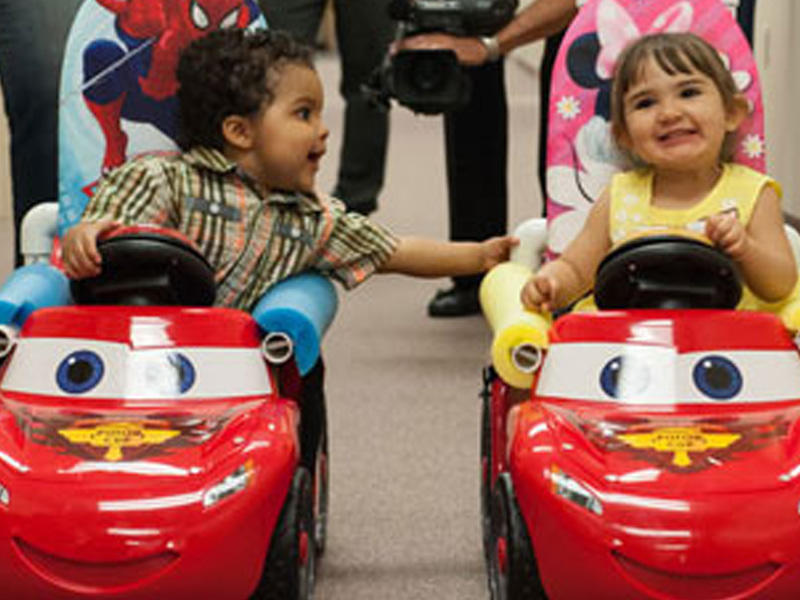 The mission of UCF Go Baby Go! is to provide innovative, accessible, and practical options to improve the lives of individuals with limited mobility. UCF Go Baby Go! is dedicated to interdisciplinary research, community outreach, and advocacy for children and adults with motor impairments. Our goal is to provide meaningful opportunities for mobility, participation, and play for individuals of all abilities.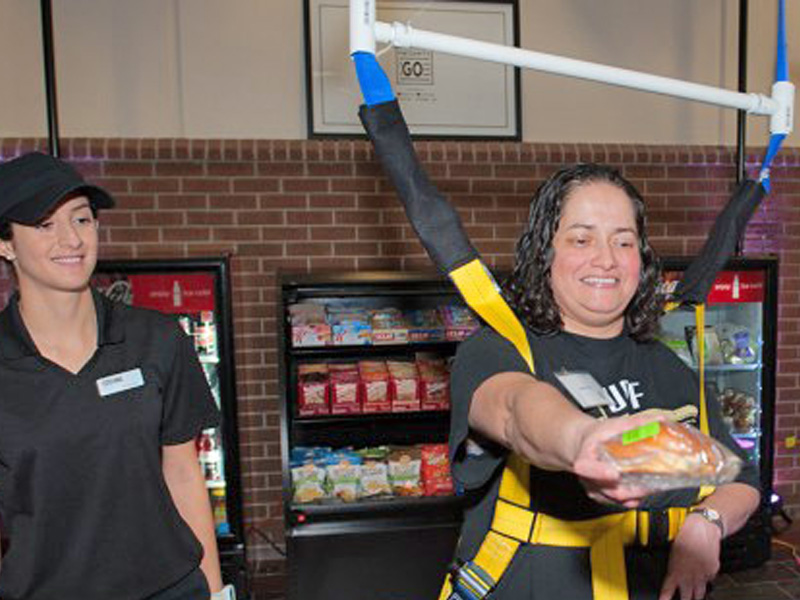 UCF Unveils First-of-its-Kind Therapy Cafe in Florida. Knights on the Go Café was developed by UCF Go Baby Go!, an initiative of the UCF Doctor of Physical Therapy Program, Aramark, UCF Business Development, the UCF College of Health Professions and Sciences, and Professor Cole Galloway at the University of Delaware. The café uses harness technology to offer an innovative and immersive opportunity for individuals with motor impairments — and incorporates both physical and vocational rehabilitation.