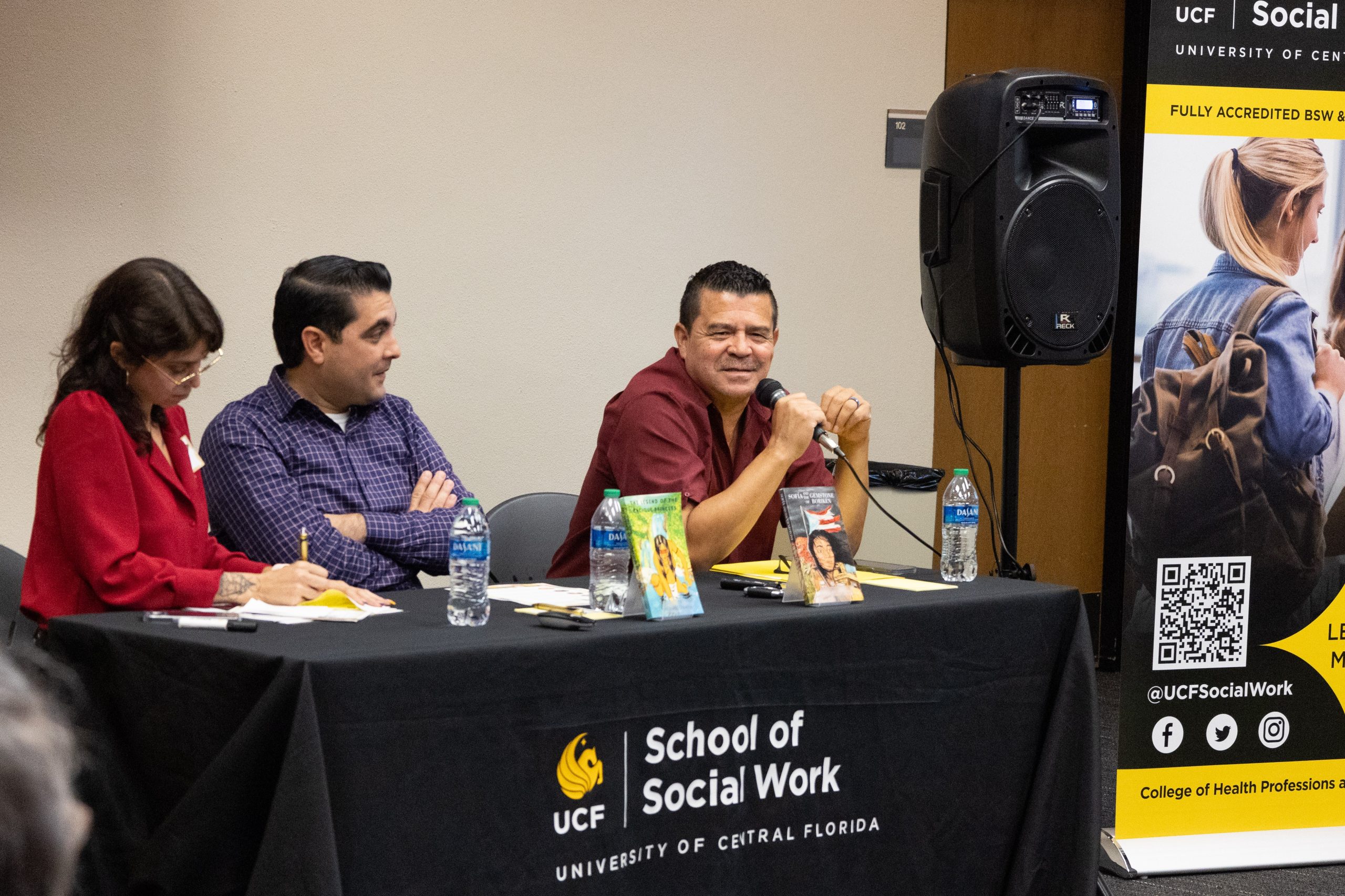 UCF School of Social Work faculty Iradly Roche organized an event to celebrate Hispanic Heritage Month on September 23 by scheduling a panel of four speakers who explored social work perspectives and Puerto Rican intersectionality. Each panelist discussed the importance of culturally competent social work by discussing the history, culture and shared experiences of the Puerto Rican-American identity.
Panelists included alumni and author Michael Dorta '10MSW, LCSW, UCF Social Work faculty Estelli Ramos, UCF undergraduate student Marena Montes-Colón, and documentary filmmaker Michael Torres.
The event highlighted diversity in self-definition, while providing research on how Puerto Ricans in the United States identify with dual perspectives on social and political identities. Each panelist provided insight on barriers (e.g., mental healthcare stigma) and resources (e.g., translators) for social workers to be familiar with when advocating for their clients.
"I was thrilled with the turnout of the event. We aimed to inspire, educate, and welcome dialog. The question-and-answer session was robust with students and community members from many different backgrounds eager to learn more," said Roche.
As a Hispanic Serving Institution, UCF strives to elevate how it serves and supports its Hispanic students, who currently account for about 28 % of the student body. The UCF School of Social Work provides a Spanish for Social Work undergraduate certificate for students to better serve their clients in the field.